As I hinted in this post, Ben and I recently redid our gallery wall (see what it looked like before here). We added a lot of art from Minted
, along with some of our favorite pieces that we already had--like the cardboard deer head and my DIY Washington state artwork. I really love how the gallery wall looks now. I always had the urge to fiddle with it before, because it seemed unfinished. But now, it fills the space so much better! I also like that everything is framed (pretty much), so it feels more "grown-up." And I had Ben pick out some of the artwork, so hopefully it's more balanced now and not quite as feminine. What do you think?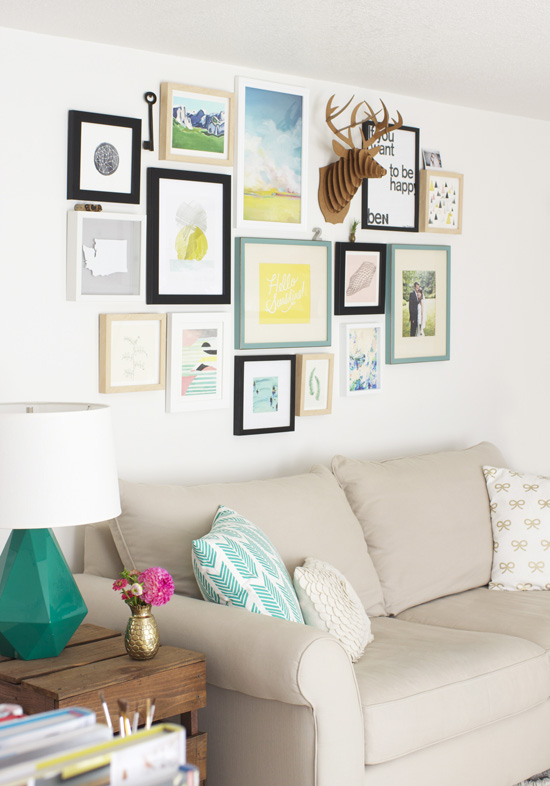 If you're working on your own gallery wall, Minted is an awesome place to get art. Their designs come from a global community of independent designers, so there is a ton of variety (like, seriously there are over 1,500 designs in their art marketplace). And there are several framing options you can choose from too, which I love.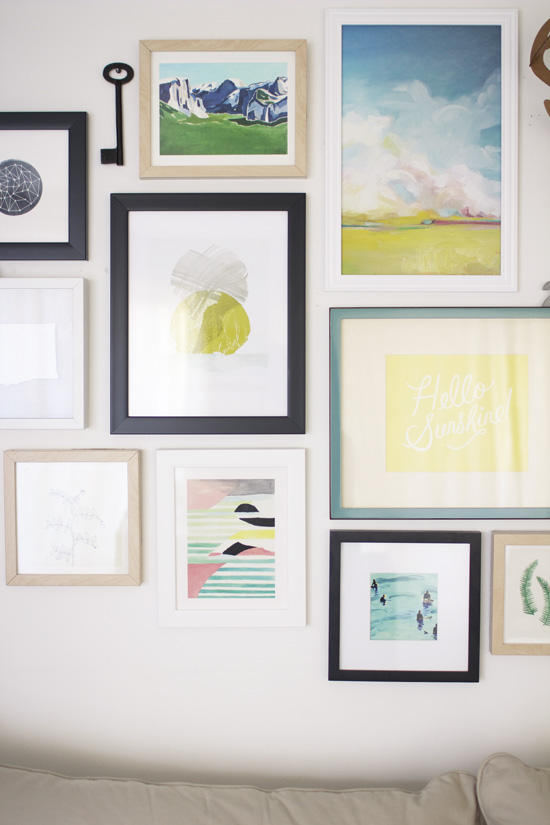 There are a couple different ways to approach gallery walls: frame everything in matching frames (or all the same color), or mix it up with a bunch of different frames. If you need some direction and examples, I wrote a whole post on how to create a gallery wall here. Either way can be beautiful, but I'm partial to the mixed-up version. I like things to look more collected, and not too matchy-matchy!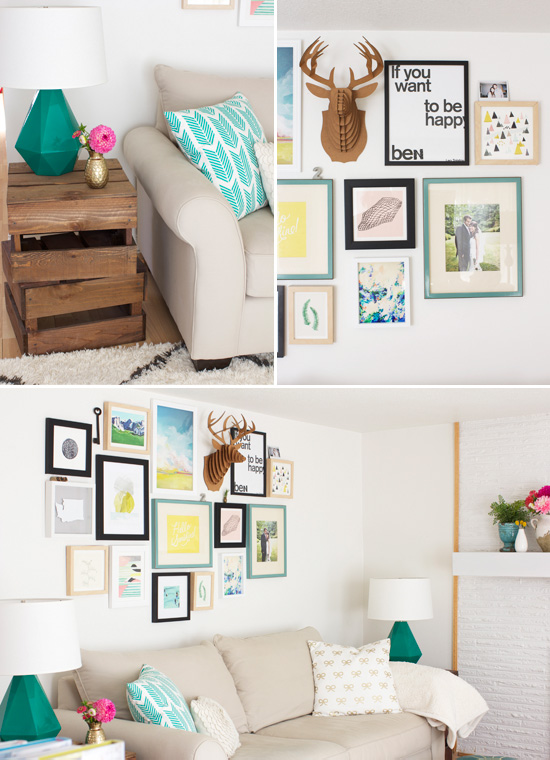 I hope you guys like my new gallery wall…and I want you to be able to create your own! So I've partnered with Minted to give one of you $200 to spend on some art
for yourself. Even if you don't need any art (although, really--who doesn't need more?), they also have wedding invitations
, birth announcements
, party decor
, and more. In other words, you should definitely enter this giveaway. 
Thanks to Minted
for partnering with me on this post!