If you follow me on Instagram, you saw that my DIY hanging mirror was on Sugar & Cloth yesterday! You'll have to head over there to get the tutorial, but I thought I'd share a few other photos of my living room that I took while I had the camera out. It's changed a little bit since the last time you saw it.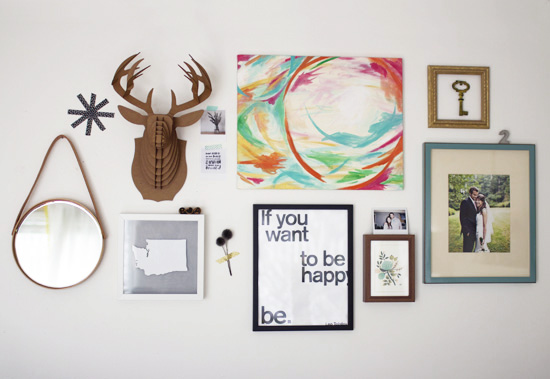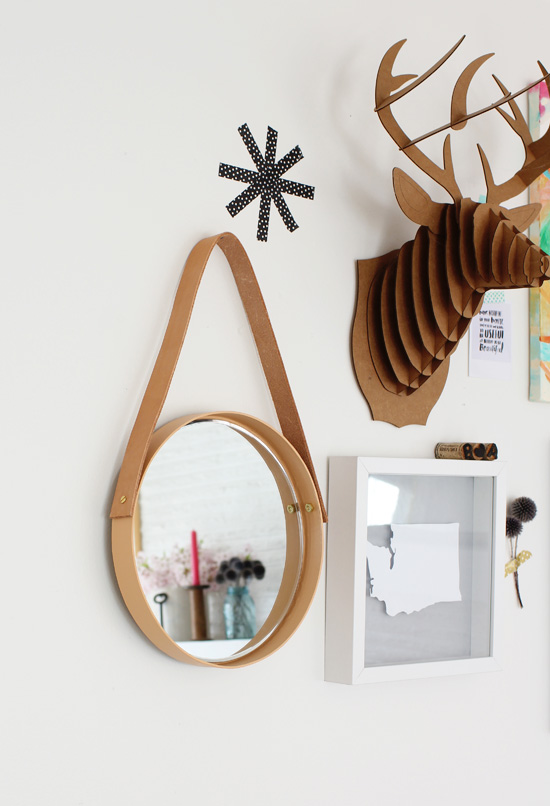 The mirror was inspired by the leather wrapped one from this post. I think it turned out pretty similar to the inspiration--and for a whooooole lot less (that one is $620--ouch!)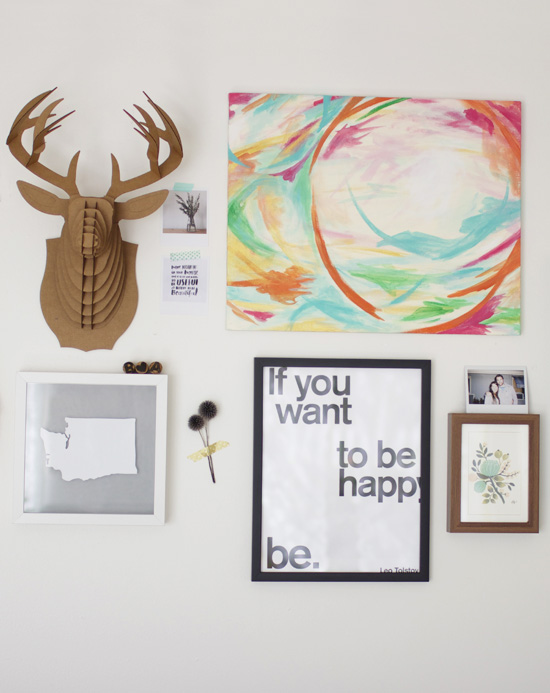 The Washington state artwork was also a DIY project I shared here. And the painting is one I did myself last month. I also really love my Leo Tolstoy print from Marideestudio. Ben recently updated it with a washi tape "n" at the end, so now it says, "If you want to be happy, Ben." My husband's reminder for me to spend time with him :)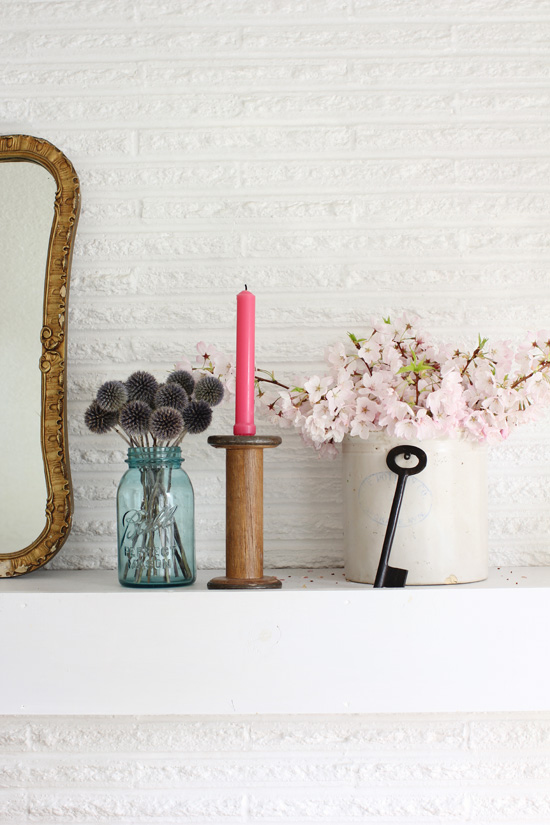 I'd love for you to check out the tutorial for the hanging mirror on Sugar & Cloth. The supplies might surprise you...