This is the one of the easiest projects I've shared on here so far. It'll only take you about 5-10 minutes tops, and you probably have all the supplies needed at your house already: a printer, white paper/cardstock, tape, and a pair of scissors! Not only is it sooo simple, this idea is also really versatile. You can do the state where you live, like I did, or you could adapt this to any shape you please (hearts, animals, the silhouette of your kid's head…a cloud, perhaps). You could even cut out letters to spell out a quote or a name!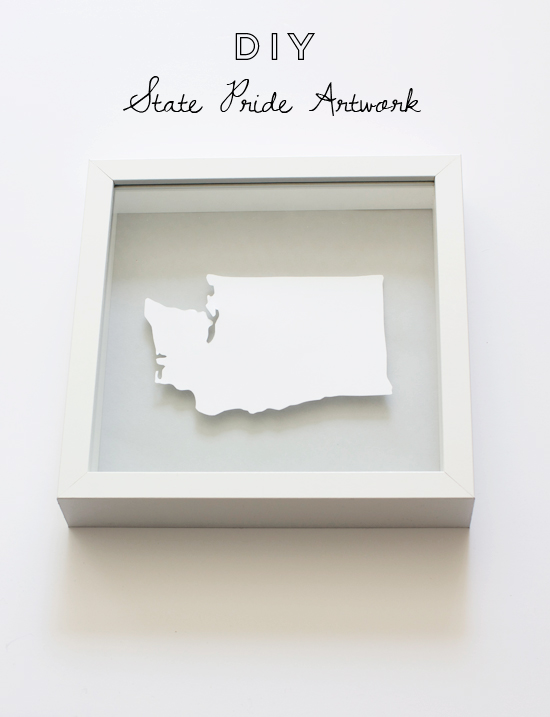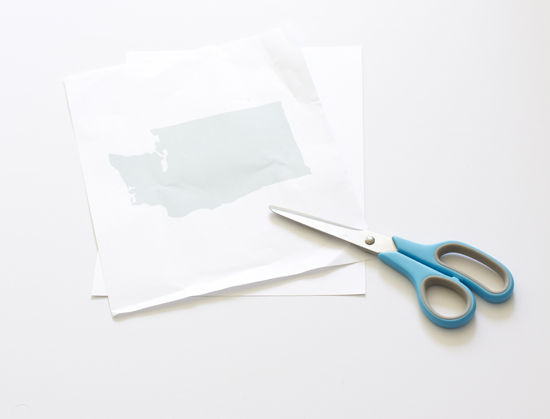 The first step is to print out the outline of whatever it is you intend to cut out. I found a silhouette of Washington state to use as my template.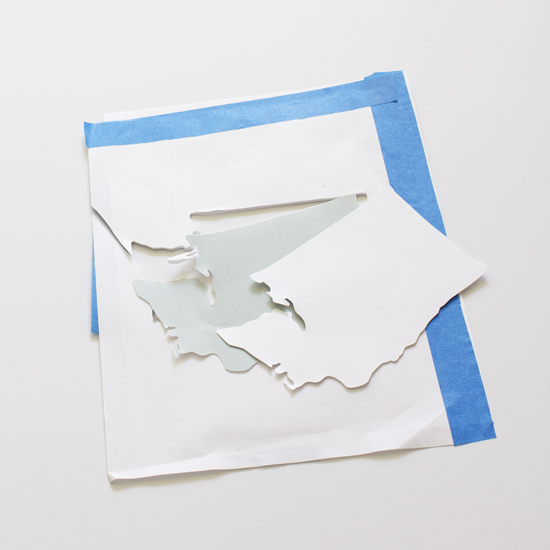 Next, tape a piece of white cardstock behind your printed template. Then, simply cut out the shape, making sure to cut through both layers (your template and the cardstock). Also, cut out a piece of paper the size of your frame (I used this extra deep frame from Ikea). I was originally going to use white paper for the background as well, but then I decided to go with this light gray. I still think tone-on-tone white would look really cool too!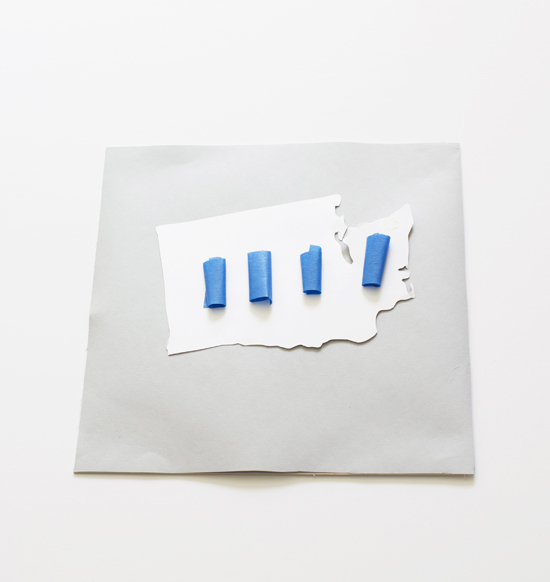 Once your shape and the background paper are cut out, turn the shape over and put a few loops of painter's tape behind it. Turn it back to the front and press it lightly into the center of the background paper. You want it to be raised off the paper a little bit, so don't press too hard.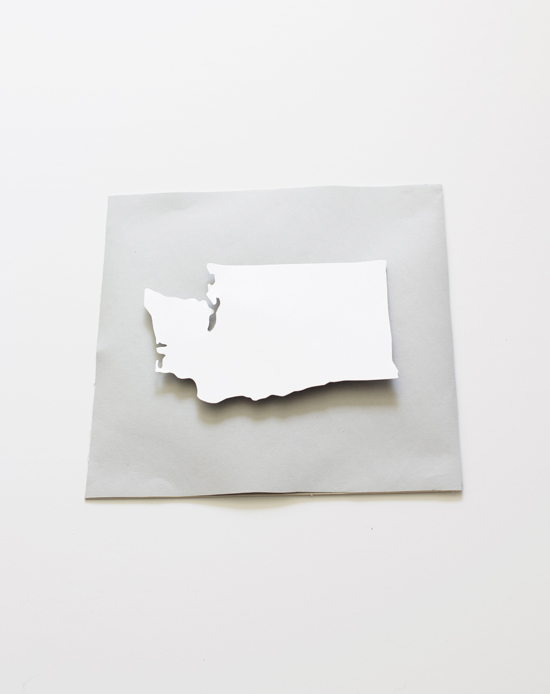 The last thing to do is to frame it and hang it up!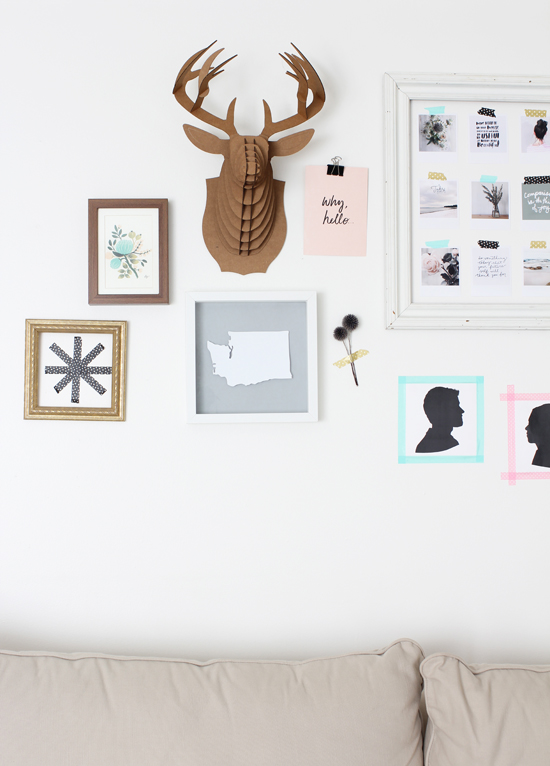 I think this turned out really well, especially for a project that was so quick and inexpensive.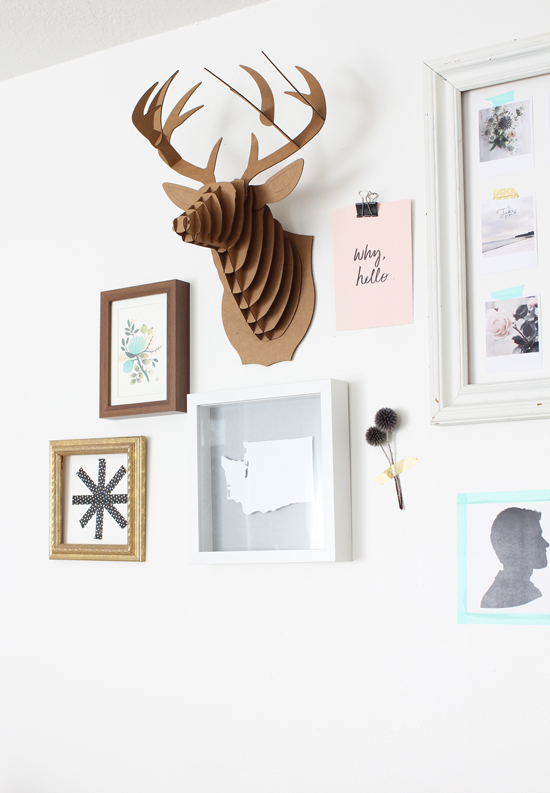 I really like how it has a little bit of dimension from being raised off the background paper--it makes it more special than just a printed silhouette.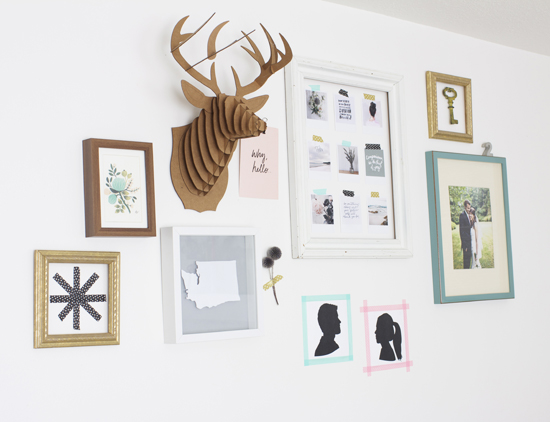 Let me know if you try the same technique in your house! I'd love to see photos of your version(s).