I thought it would be fun to end this week with a little DIY project I did last weekend. And seriously, you guys, it's a super easy one. I've had this idea since December but I finally found the right log a couple weeks ago on a walk. It was just lying there in a park, so I rescued it ;) You could do this project with any kind of wood, but I was super excited to find a birch log. I think birch bark is so pretty!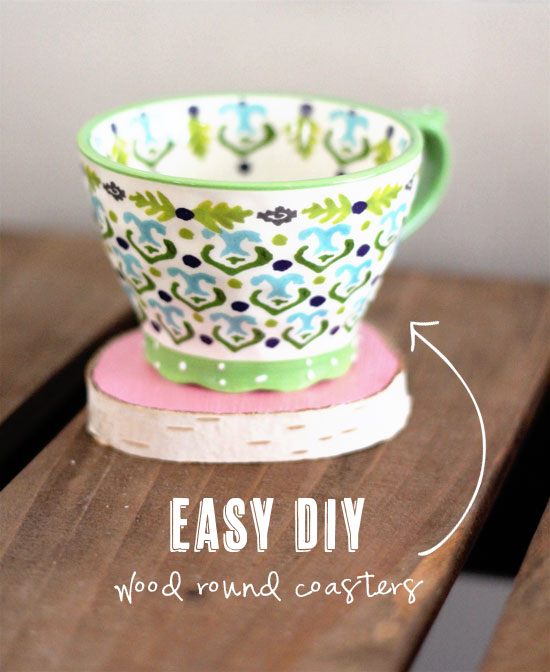 The first step was to slice the wood. Ben handled this part for me (thanks hon!) and I peeled off the dirty outer layer. That was all I had originally planned to do, but I wasn't a fan of those gray marks in the middle so I decided to paint them. If you like the look of the wood rounds unpainted, you could definitely use them this way. So easy!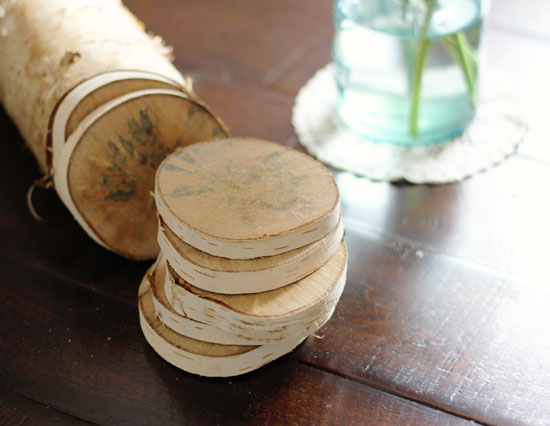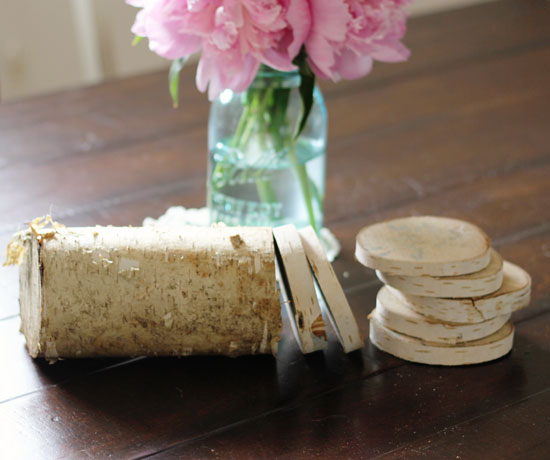 I didn't even have to clean the wood because that papery outer layer stripped right off...look how clean and pretty it was underneath!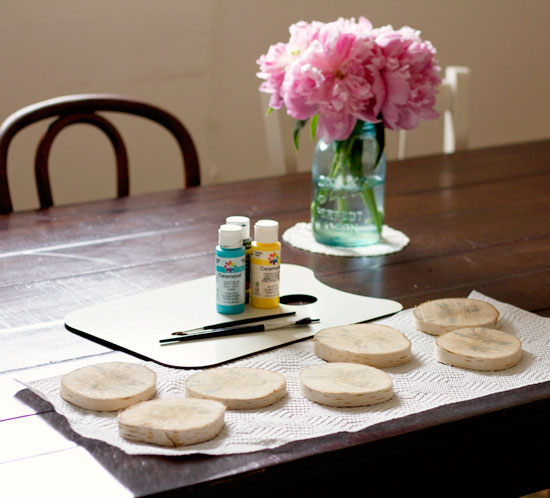 I already had some paint colors at home so I got right to it. I painted one side of each slice, leaving a rim around the edge. I kept the other side unpainted, so I can always flip them over if I want a more rustic look. After the paint dried, I added a layer of varnish to seal it and add some shine.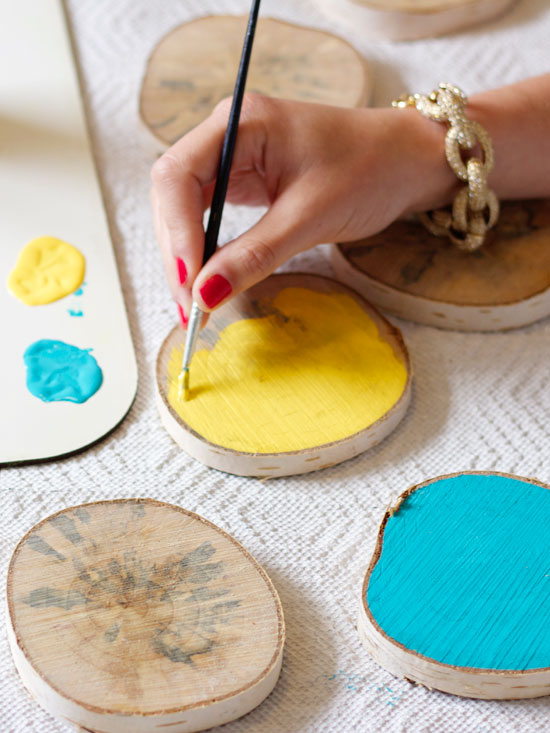 Do you recognize the bracelet from my wishlist? It was my birthday present from Ben!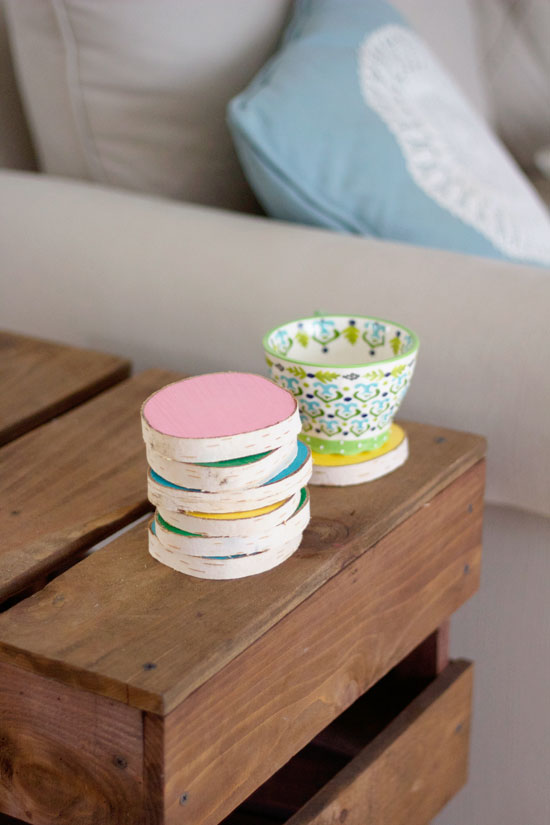 Here is the final result. I really like how these turned out, and the total cost was $0! Can't beat that.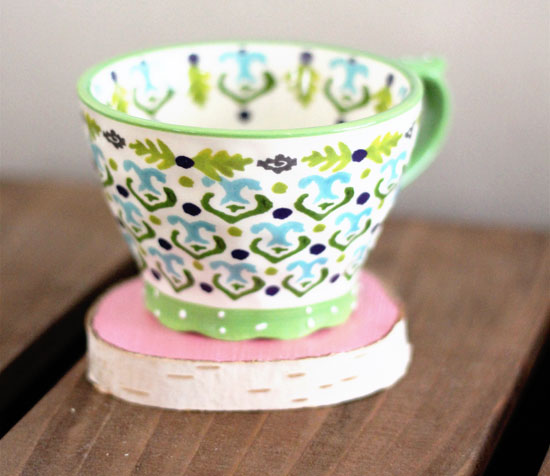 I think these DIY coasters would make perfect little house warming presents or hostess gifts. I still have half a log left--I think that is what I will do with it. Just stack a few and wrap with lace or ribbon!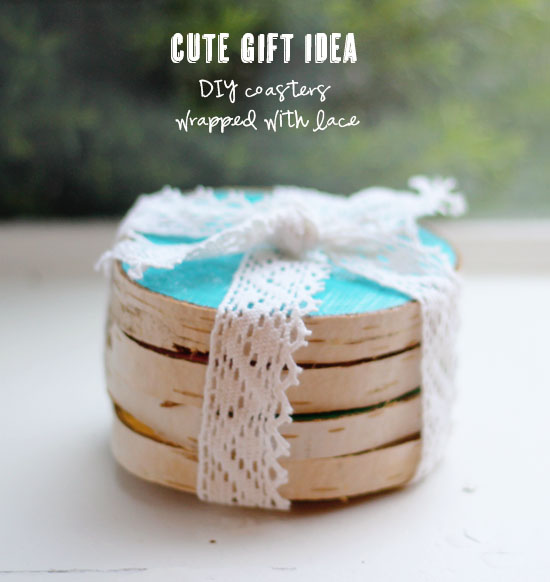 I hope you guys liked this idea! I'll try to share more of my projects with you every so often. I really love DIYs--especially quick ones that don't cost a lot. In fact, that crate side table in some of the photos is a DIY that Ben and I made after we first got married. We didn't have money to buy a bunch of furniture, so we stained some boards that we already had, built crates, stacked them, and then screwed them together.
What are some of your favorite DIY projects that you have done so far--or that you're planning to do?