I just got Instagram a couple months ago when I finally upgraded to a smart phone. Everyone told me I was going to love it, and I have to admit it's pretty addicting! Ben says it's all feet, food, and weather (which is kind of true). But I like seeing cute shoes, yummy food, and the snow everyone else seems to be having! Here are a few of my photos from December. This month, I want to make an effort to post more often, and prettier stuff. I'd love it if you follow along! You can find me under athomeinlove.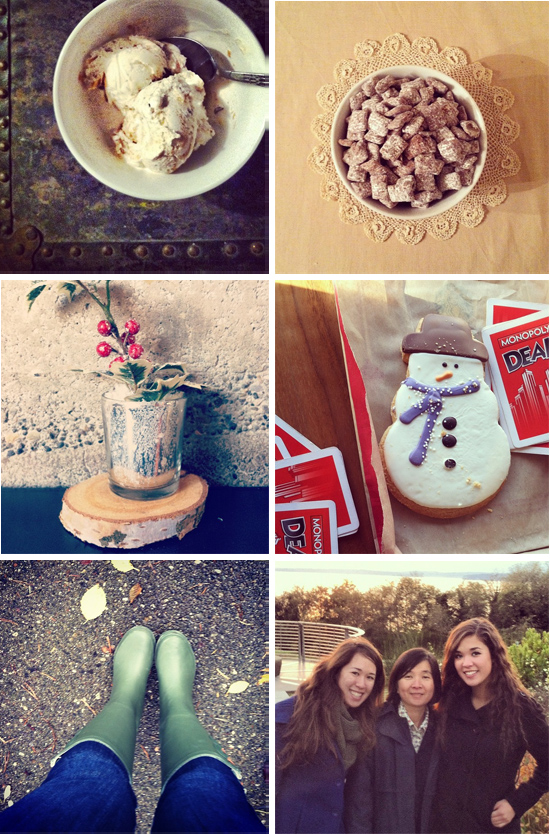 Peanut butter ice cream, muddy buddies, getting inspired to make coasters out of a log (which we did!), Monopoly Deal at Starbucks, rain boots, and my family.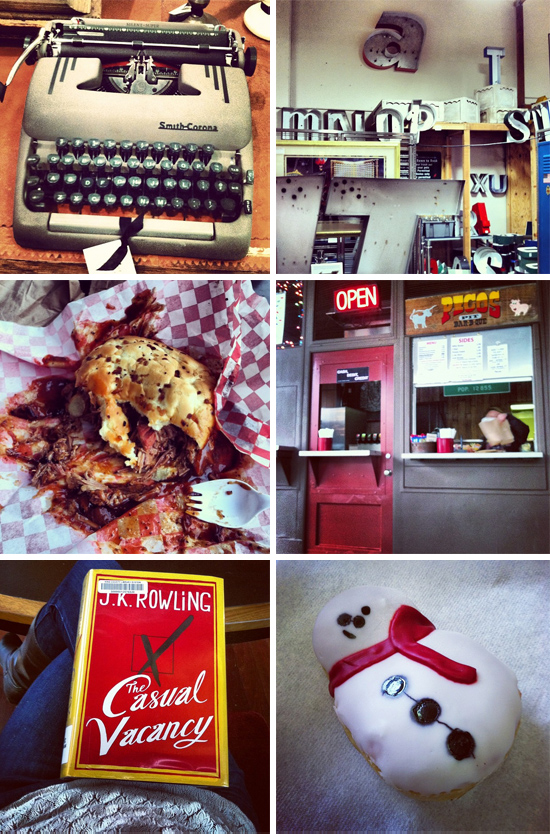 Saw my typewriter at an antique mall for twice what I paid for it, industrial letters that had me drooling, the best BBQ sandwich in Seattle, a library book, and snowman Krispy Kremes at work.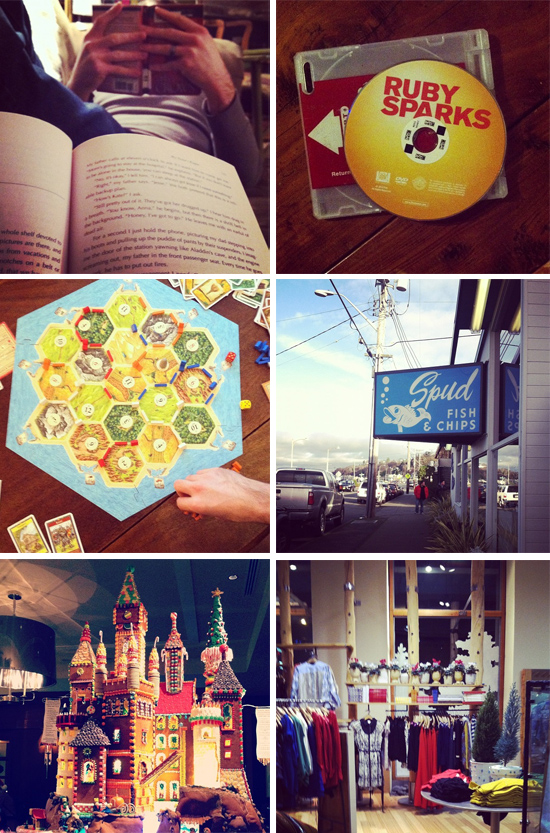 Ben and I reading together, a cute movie from Redbox (I recommend it!), playing Settler's on Christmas Eve, fish and chips in West Seattle (the fries were great but the fish was super salty...too bad), gingerbread houses at the Sheraton, and my favorite store Anthropologie!