Obviously, the most important things in life are not the ones you can buy. But I do love getting something new and pretty every once in awhile! I bought a few things I'd had my eye on over the Black Friday weekend (including one big purchase that I'm especially excited to start using!) but of course, a girl's wishlist is never exhausted. Here are some of the things I'm currently admiring. Evidently I expect us to come into a large sum of money soon...ha!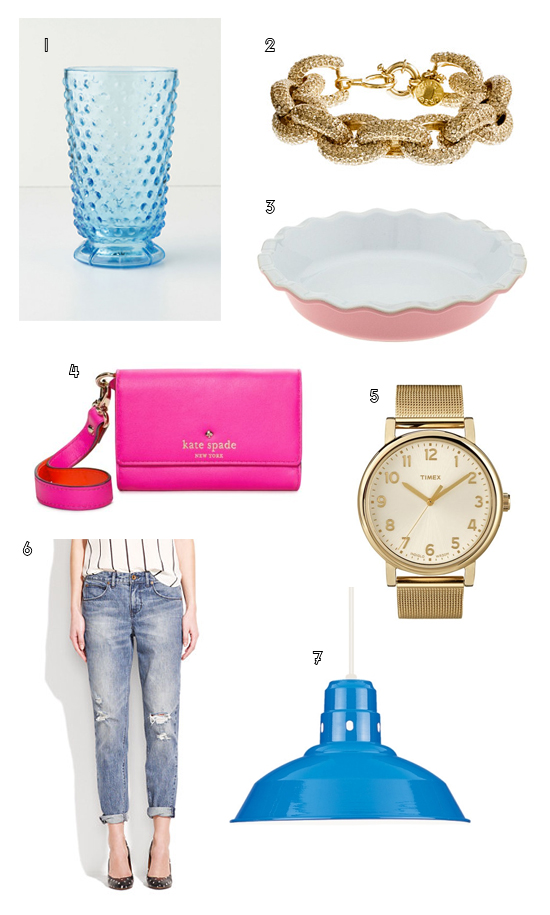 1. Hobnail glasses from Anthropologie / 2. J.Crew bracelet to help me start accessorizing more / 3. A ruffled pie plate...in pink!! / 4. A bright pink wristlet for when I don't want to carry my entire purse  / 5. A fairly affordable gold watch / 6. A pair of boyfriend jeans in a light wash 7. A colorful pendant to hang over the dining table
What's on your wishlist?