Happy Friday! I hope you had a great week and have fun things planned for the weekend. First off, I wanted to say I know I've been slacking a little on the blog posts--and I'm sorry...sort of. But not really. It's just been so nice this summer, and I'm thoroughly enjoying getting outside and spending lots of time with Ben. We've been paddle boarding, running along the beach, going for long walks, hanging out with friends, playing games, and trying to take advantage of the beautiful weather Seattle's been having. It's been great! Honestly, I'm not very motivated to stay indoors and plug into my laptop in the evenings or weekends right now. But that doesn't mean I've checked out! I'm still very much into blogging, and have lots of fun ideas for future posts and projects that I think you guys will like--I'm just not going to stress about cranking them out quickly. For example, I started writing this post about a month ago, and am just now posting it. ¯\_(ツ)_/¯ It's still just as relevant, and I'm still just as excited to talk about Amanda! Which reminds me...now that I've spent the whole intro blabbing about myself, this post was supposed to be about this amazingly creative woman who I find super inspiring: Amanda Rydell. So enough about me, let's talk about her!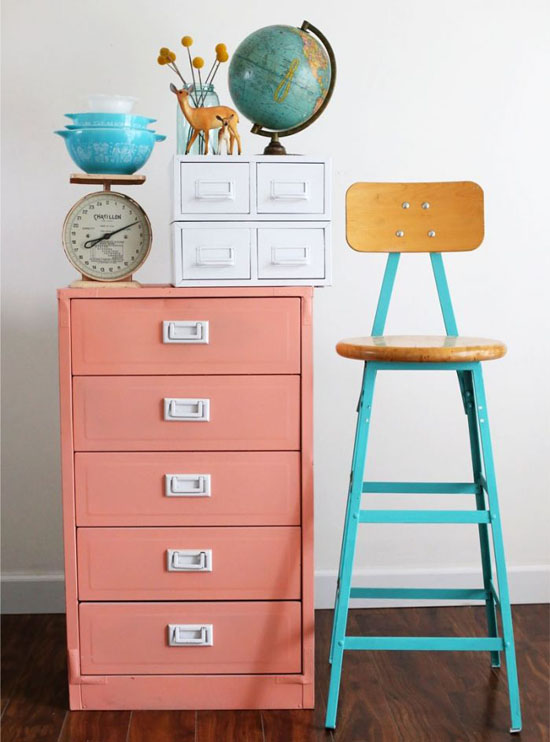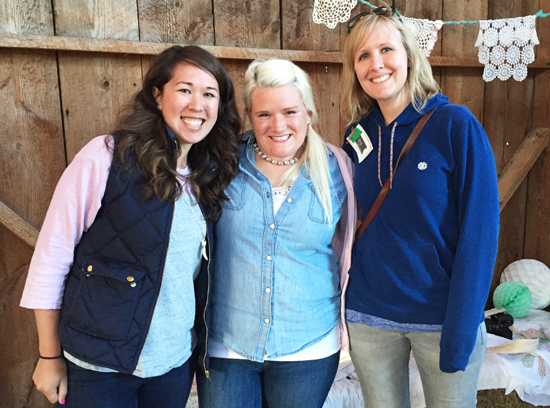 I got to meet Amanda about a month ago at a Be Crafty workshop she held in Friday Harbor (that's me on the left, Amanda in the middle, and my friend Renae on the right). I've always been enamored with her cheerful, colorful Instagrams, so meeting her in person was a joy. She's awesome. I love everything about her style, from the creative parties and workshops that she hosts, to her beautifully decorated home, to the way she adds personal touches and crafty details to everything. She's like a magical fairy that sprinkles pretty dust on everything she touches, haha. But seriously--she has a great eye for seeing the potential in things that I would probably never pick out, like an ugly thrift store dresser that suddenly transforms into an awesome dresser under her care (and paintbrush).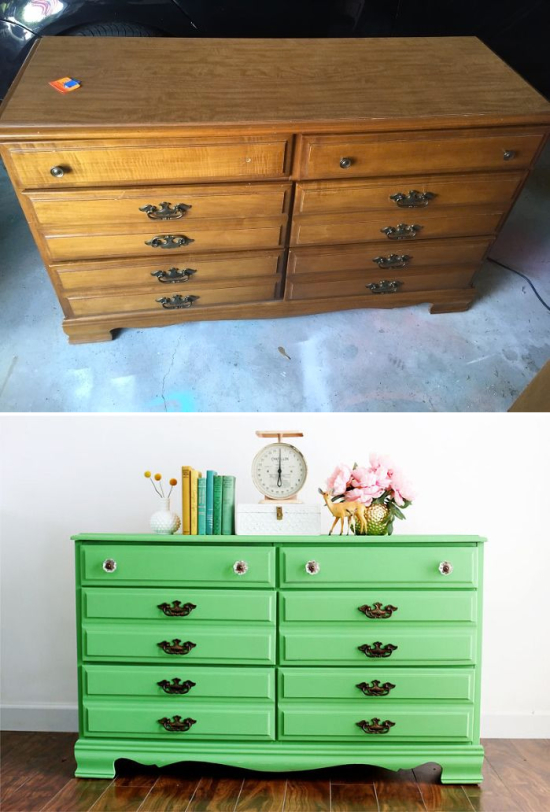 Such a difference, right? It's amazing what a coat of paint can do.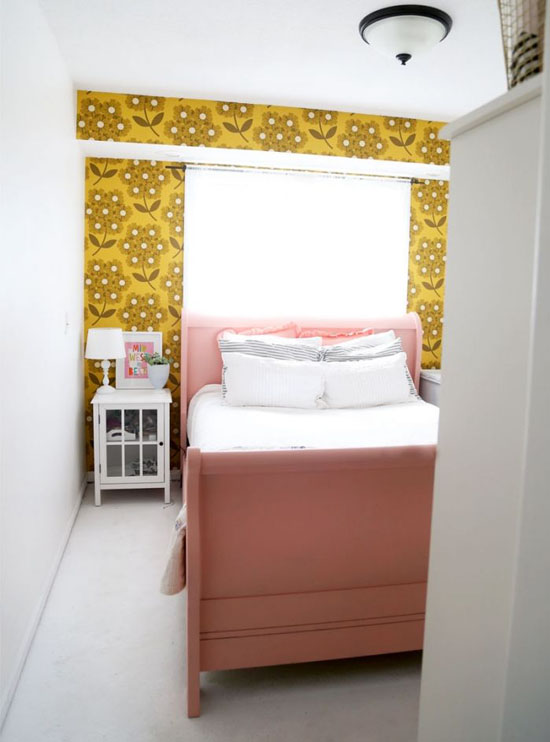 That's one thing I love about Amanda! She's not afraid to paint anything and everything--her bed, a bunch of chairs, and even mason jars. I absolutely love the color palette she works with too: pink, coral, aqua, mint green, yellow, and gold. All my favorites!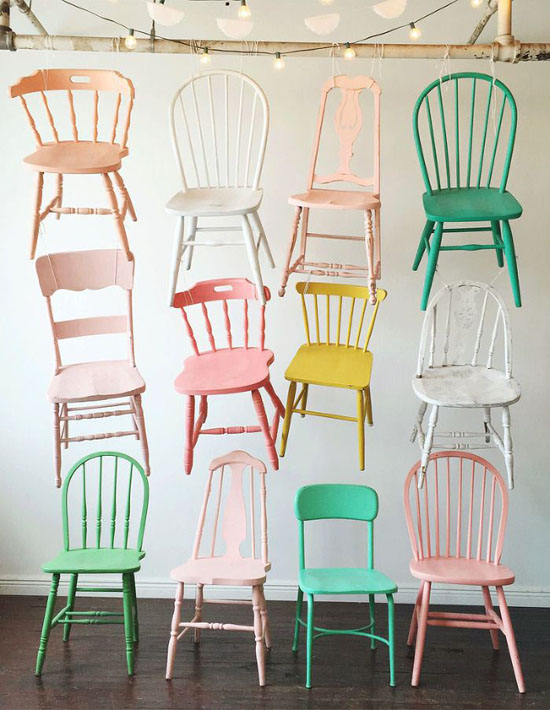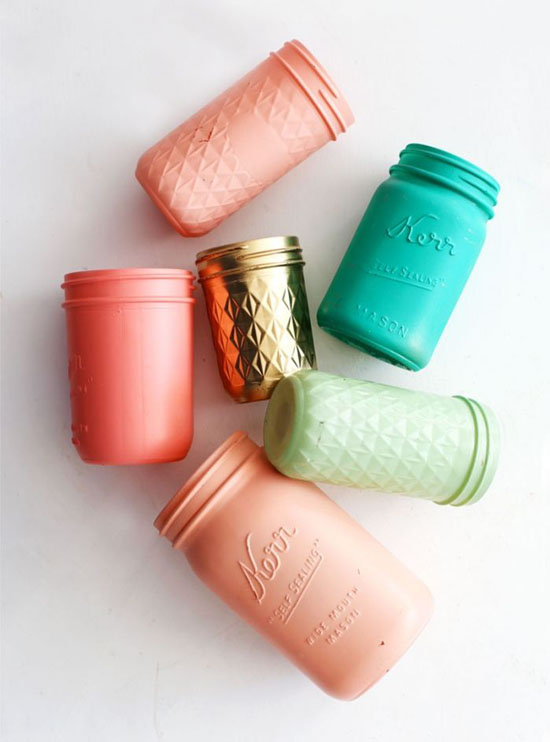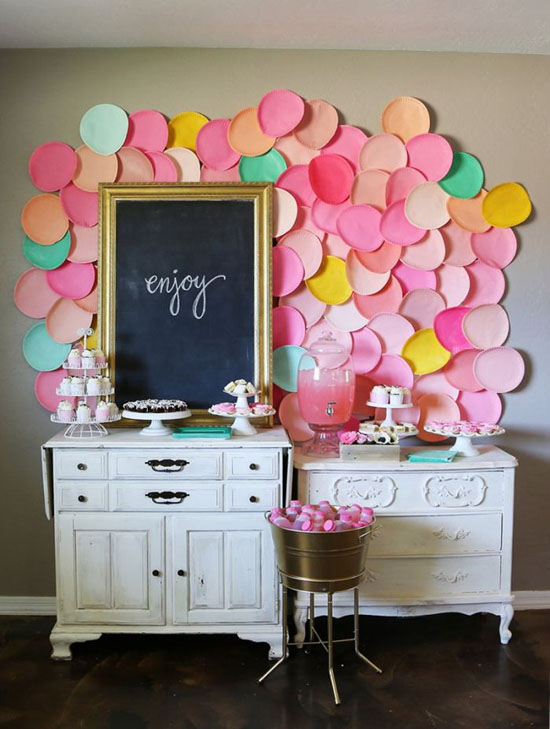 Speaking of paint, the backdrop for this dessert table was made out of a bunch of painted paper plates. GENIUS, amiright?! This is an awesome and inexpensive idea for a baby shower, bridal shower, birthday party, or wedding. I love it so much.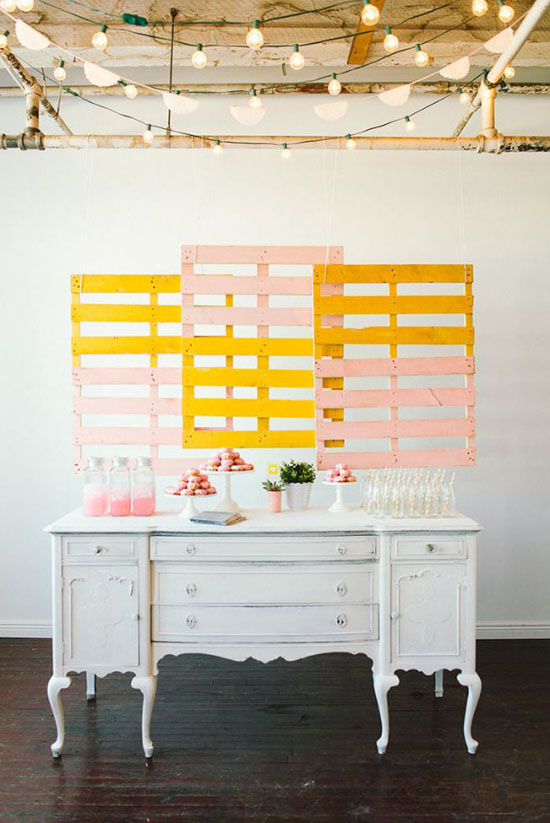 This is a clever idea too--painted shipping pallets, suspended from the ceiling.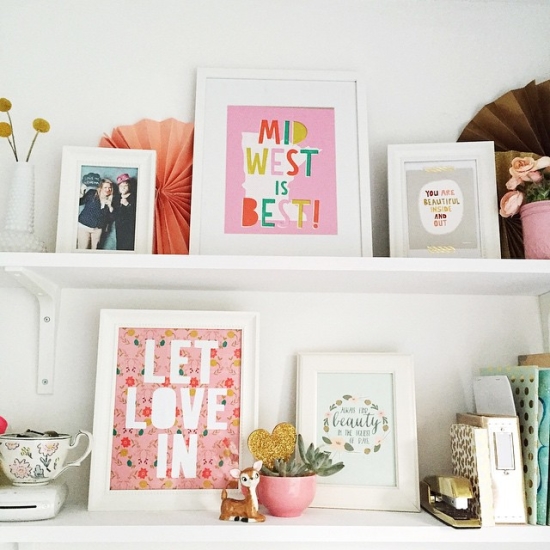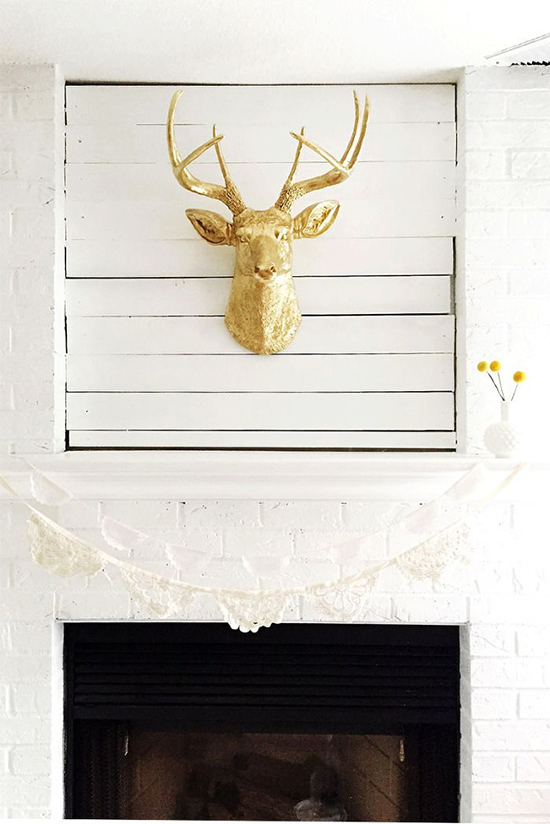 Plus, I feel like Amanda might be my spirit animal when it comes to decorating. I have a very similar White Faux Taxidermy deer head in my bedroom....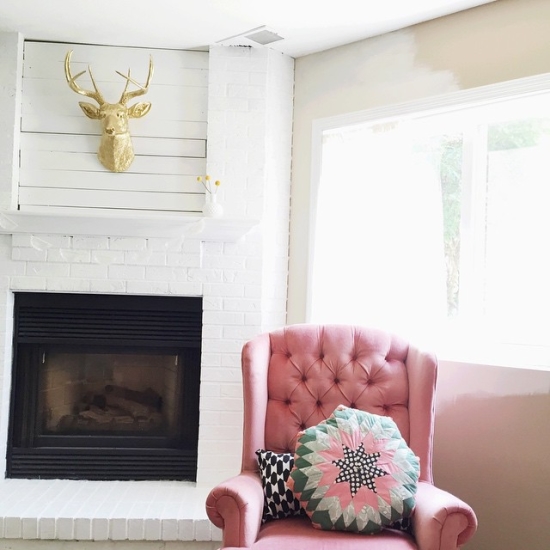 And a pink tufted wingback armchair that looks almost identical to this...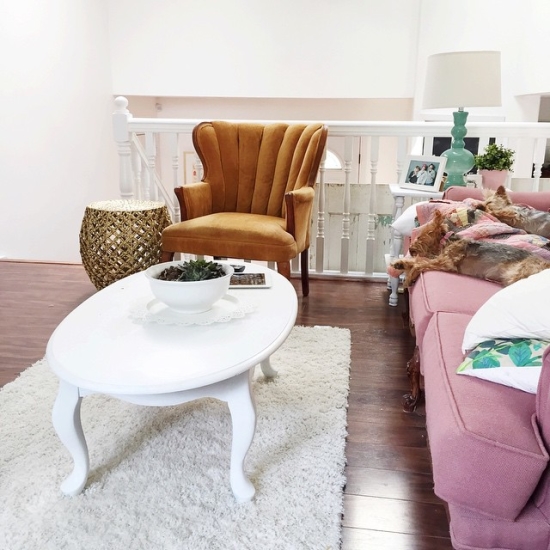 And another shell back armchair that's pretty similar to this one (except mine is pink).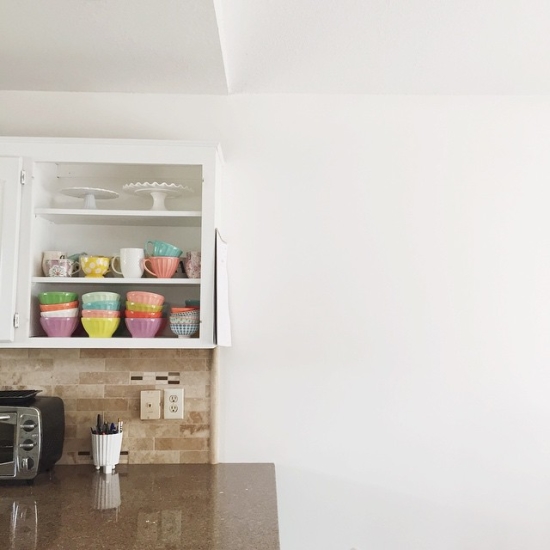 I even have those same colorful latte bowls from Anthropologie!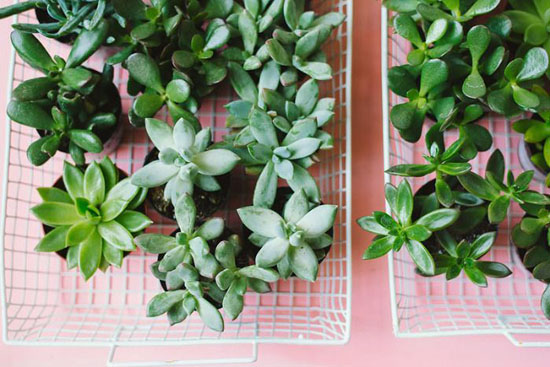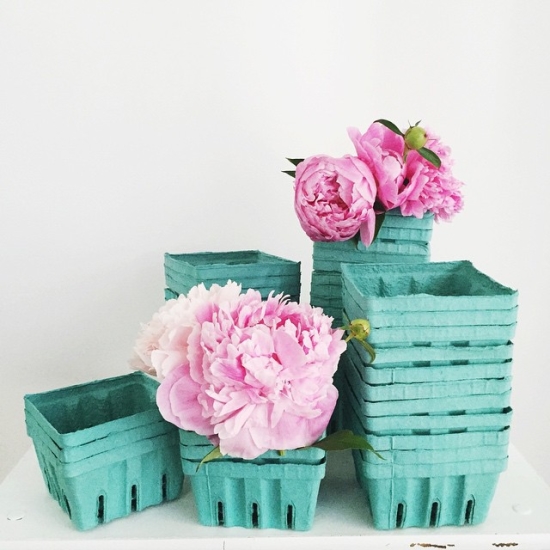 Another thing that impresses me is Amanda's supernatural thrifting skills. I mean...a bunch of berry baskets for $1? Gold flatware, colorful Pyrex, and vintage linens--all in one trip? Clearly, I need to tag along on one of her thrift store excursions so I can learn her secrets.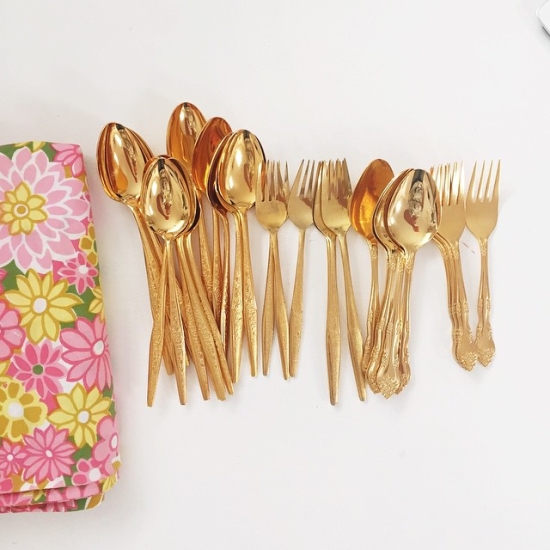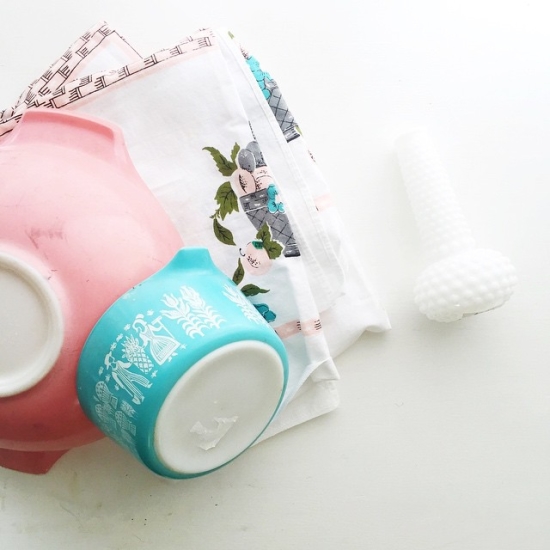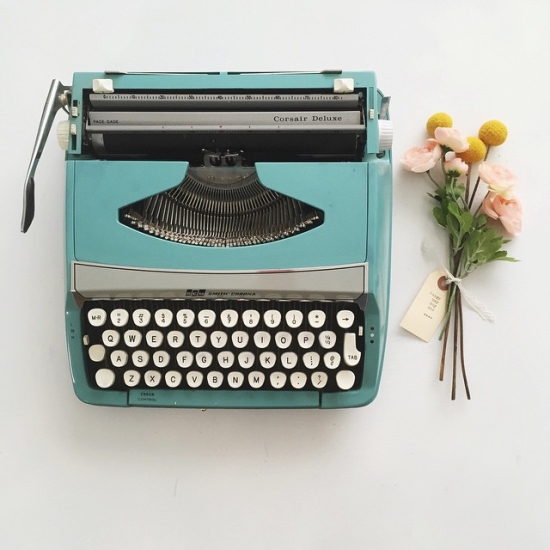 If you don't already follow Amanda, be sure to check her out on Instagram (@amandarydell), and if you get the chance to attend one of her workshops, I would totally recommend it!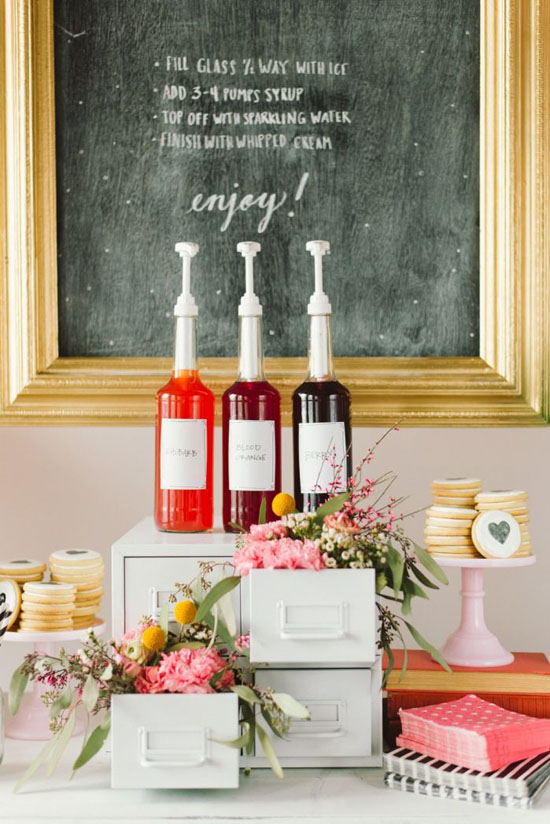 Now I'm inspired to do some thrifting and tackle a few painting projects this weekend...anyone else? Hope you all have a good one! See you next week.
P.S. For more inspiring people to follow, check out these posts and my blogroll.
All photos by Amanda Rydell.