In yesterday's post, I mentioned that we recently got some wall sconces for our bedroom. Today, I want to show you how they look! I was glad that a couple of you said #3 was your favorite option, because it's the one that we chose. My favorite too--you guys have good taste! ;) I had worried a little bit about how the cord would look, since we couldn't actually hardwire the lamps into the wall (#renterproblems), but the sconces came with a stylish cord cover that matches the brass finish of the lamps… and I actually think it looks pretty cool!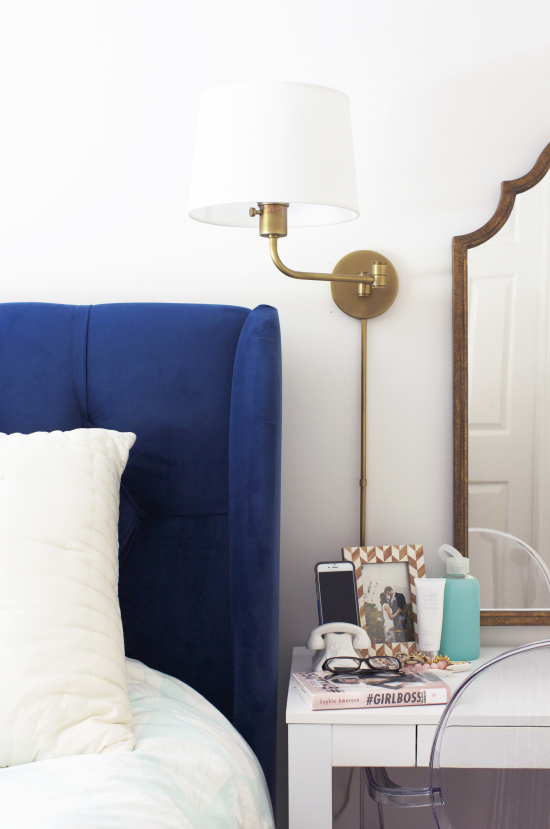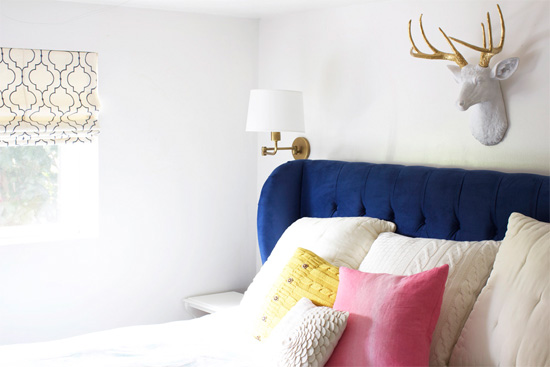 The main reason we decided to get sconces instead of bedside lamps is that we wanted to free up some space on our nightstands. But once we got them installed, we realized there was another major benefit: our bed has these "wings" that blocked a lot of the light from our old bedside lamps. That problem was totally solved by mounting the sconces above the bed! Lots more light, lots more space, and I love they way they look.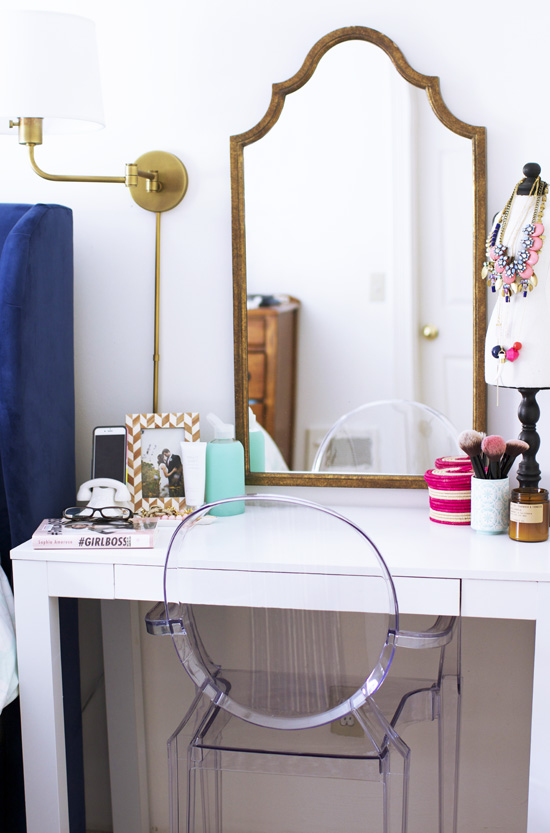 Also, for some reason I never realized before that Lamps Plus carries more than just lighting (I guess that's why there's that "plus")! They actually have a lot of great furniture and home decor pieces, including these ghost chairs, a style I've been eyeing for years. So I had to get those as well--I have one at my dressing table now!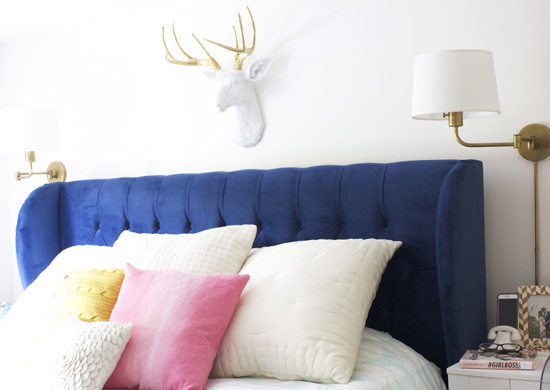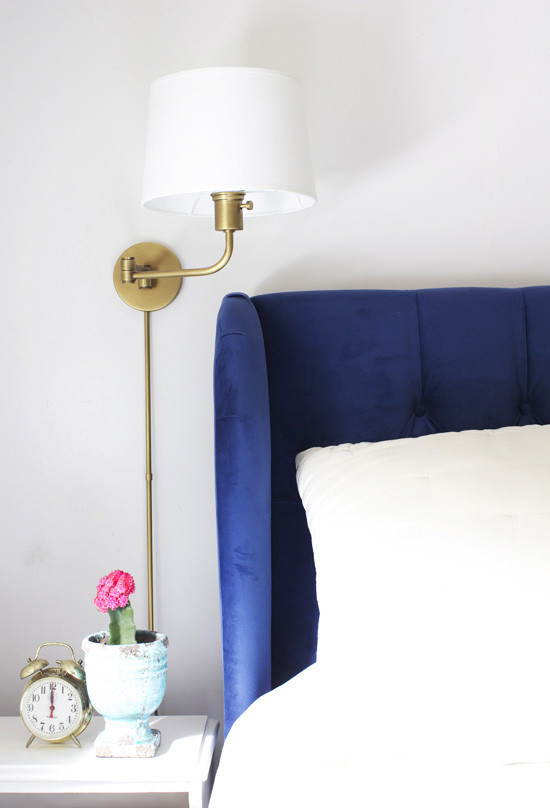 That's our bedroom in it's current state! We've come a long way from the before pics that I shared back in August. I have a few more finishing touches planned, but other than that, I feel like our bedroom is basically done.
Now, what room of the house should I tackle next? Just kidding...kind of...
Thank you to Lamps Plus for partnering with me on this post!