Alright you guys, I finally finished my last trip recap: France. I can't believe it's been over a month since we got back! We stayed in four very different places in France and drove between them all, so we got to experience a good mix of city and country, mountains and beaches, etc. It was amazing. I know a lot of people would never want to rent a car and drive through Europe, but we honestly loved it. We got to see so much more scenery, and take everything in at our own pace. There's a tendency to visit the big city in each country (or state) and then check it off your list. But Washington state is much more than just Seattle, and likewise France is much more than just Paris. We got to see fields of sunflowers, a herd of cows crossing the road, lovely French cottages, and lots of beautiful vistas that we would have missed if we'd only flown to Paris. And road tripping over there was not scary at all--we just bought a sim card to put in our phone and used Google Maps to navigate!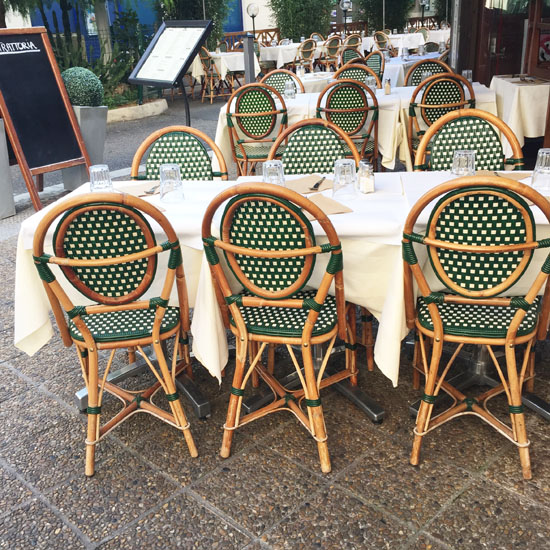 We started off in Nice, having arrived by train from Cinque Terre.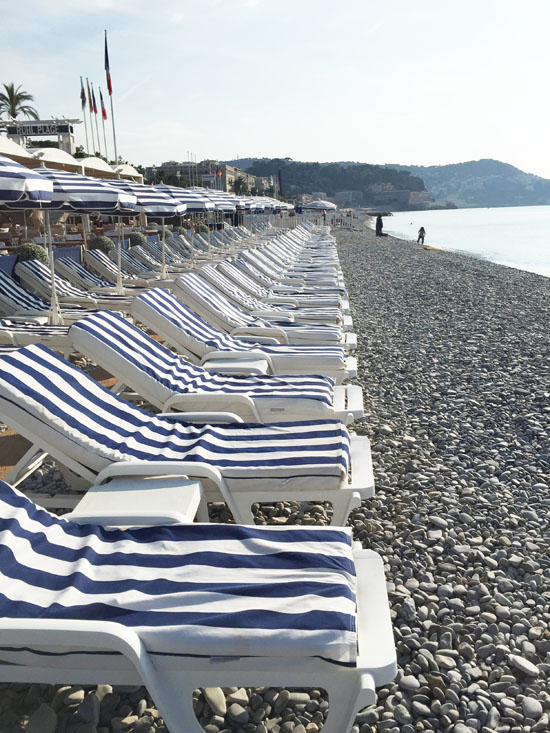 Nice has a long, rocky beach that is probably full of sunbathers in the summer, but since we were there in the fall, we basically had it to ourselves.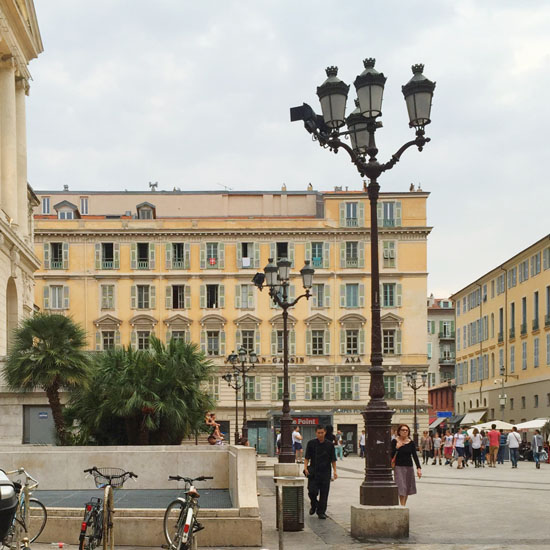 We stayed near the old town, and enjoyed walking around and exploring it. The buildings were all so beautiful and charming!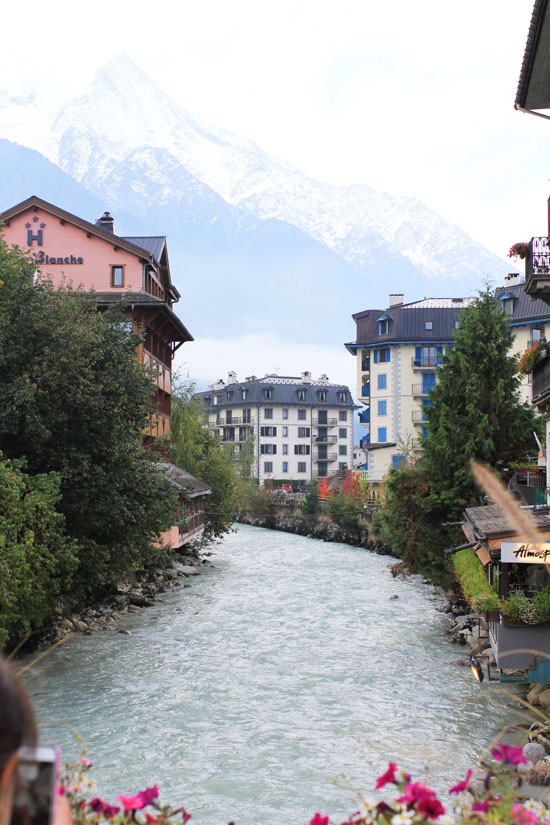 From Nice, we got our rental car and drove to Chamonix, a little town which sits right at the base of Mont Blanc, next to the Switzerland border. On our first day there, we just explored the town and ate lots of delicious carbs--crepes, croissants, tarts, baguettes, brioches, macarons…everything was SO GOOD.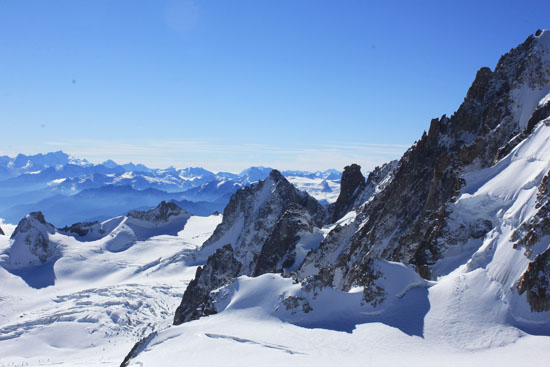 On our second day, we took the cable car up to the Aiguille du Midi, a summit terrace at 3,842 meters which gives you a great view of the surrounding Alps. We got lucky to be there on a sunny, clear day, and it was absolutely stunning. Our pictures don't do it justice. 360 degrees of gorgeous mountains and glaciers as far as the eye can see, plus we got to watch mountain climbers starting their ascent, parasailers, and even a few wingsuit jumpers that took off right from the balcony we were standing at!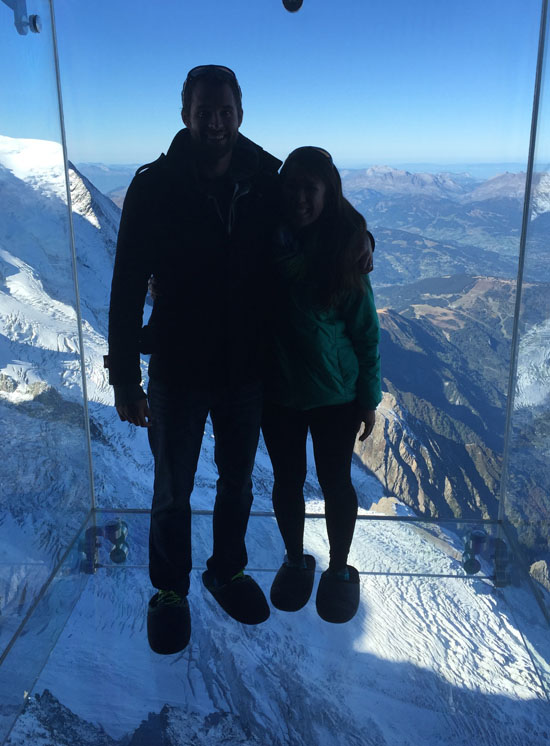 We also went out in "Step into the Void", a glass cage over a 1000 meter precipice. It was terrifying and fun all at once (plus we got to wear those cute slippers, haha). This isn't a great picture, but you get the idea.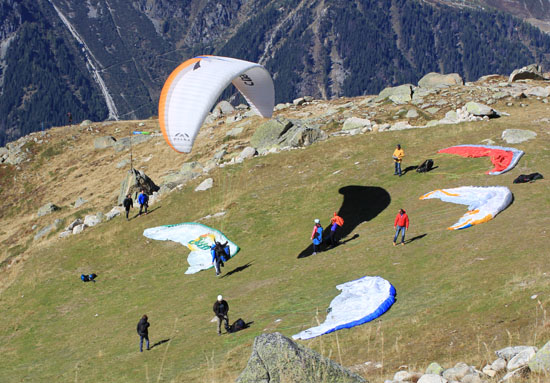 There were tons of parasailers taking off from this grassy lawn at the cable car's halfway stop between Chamonix and the Aiguille du Midi. We watched them for quite a bit (super entertaining).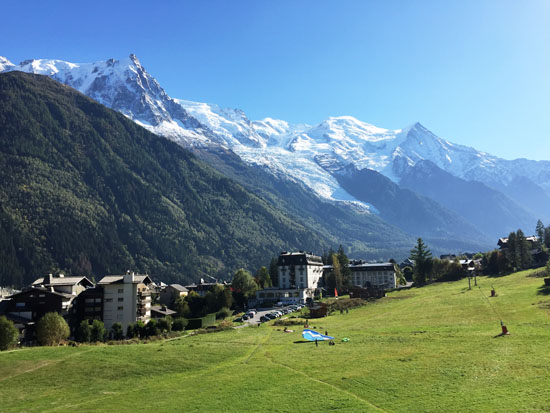 The field they land in was right outside of our Airbnb, so we got to watch the parasailers land as well. And yes, this was the view from the balcony of the place we stayed…so gorgeous, right?!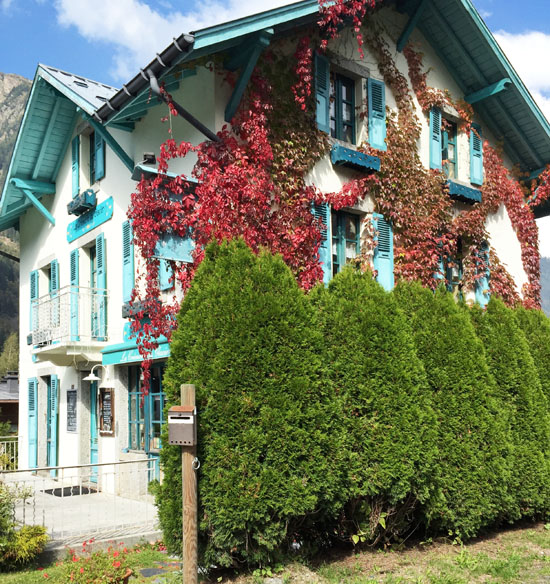 From Chamonix, we drove through more French countryside over to Paris!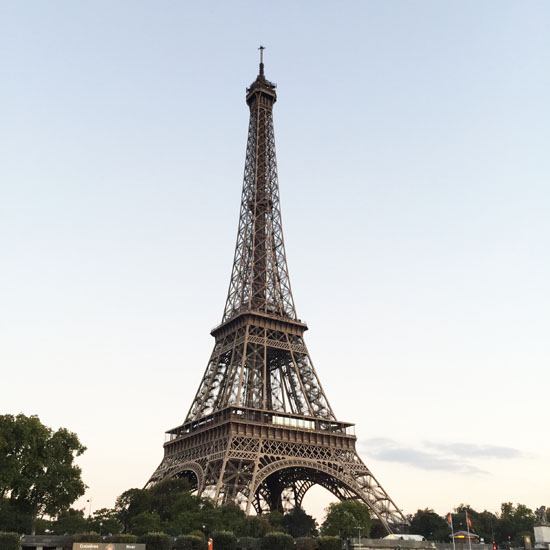 I looooved Paris. I had a read a few things about it being dirty/grungy, so I tried to lower my expectations so I wouldn't be disappointed. But as it turns out, I thought it was beautiful, magical, romantic and all the things I hoped it would be! It was my favorite major city that we visited for sure.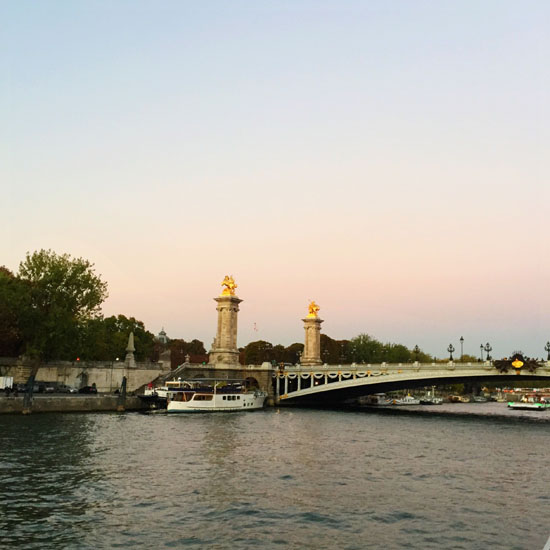 The first night, we took a boat ride along the Seine, which was a great way to get a feel for the city. There are a ton of landmarks and attractions right there along the river, in the stretch from Pont Neuf to the Eiffel Tower! I didn't realize how close everything was, and we ended up getting to see even more than I had expected.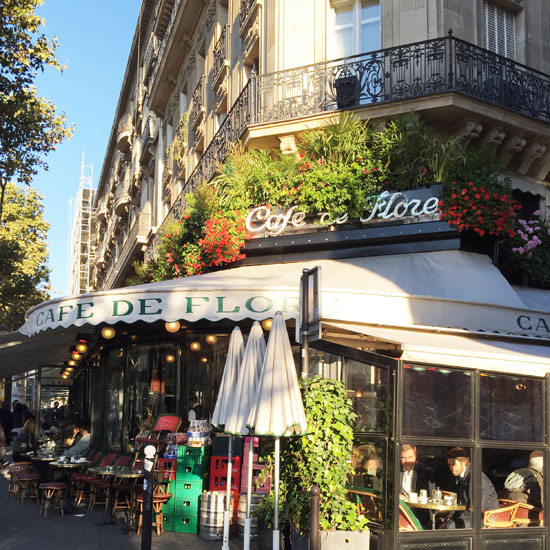 We stayed in St. Germain, which I thought was the perfect location for seeing all the sights. Our place was within walking distance to the Louvre, Notre Dame, Musee d'Orsay, lots of famous gardens and parks, and the Eiffel Tower. And the neighborhood itself was so charming! It's full of typical French sidewalk cafes, including the famous Cafe de Flore (which we ate breakfast at our first morning).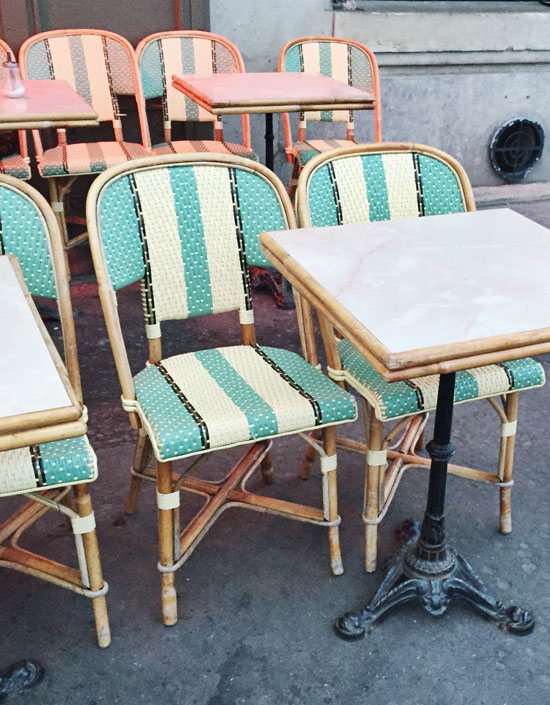 I was obsessed with all the chairs.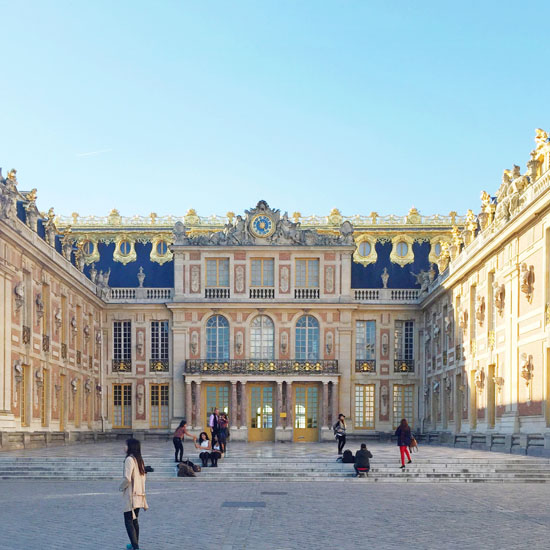 Our first full day in Paris, we went to Versailles. It was gorgeous! The palace itself is incredibly ornate and beautiful, and the gardens are massive and full of perfectly manicured trees that I just adored.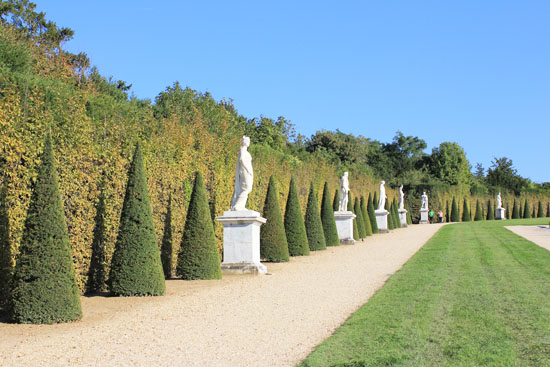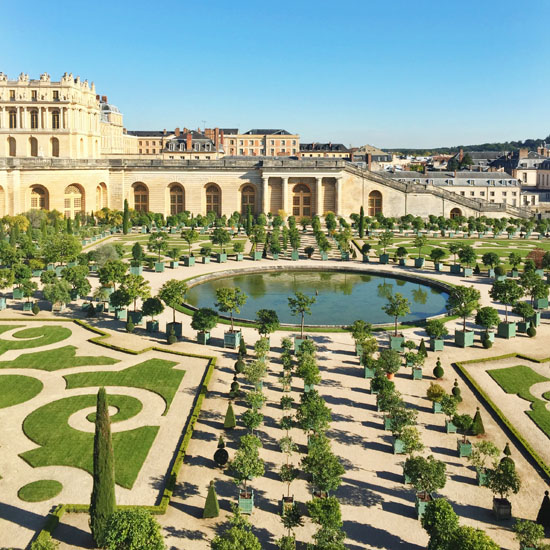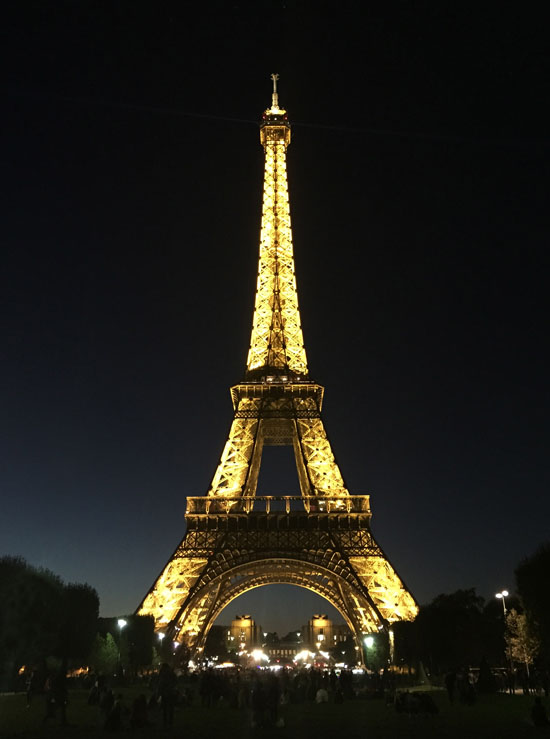 That evening when we got back from Versailles, we bought picnic supplies and walked to the Eiffel Tower. We sat on the Champ de Mars, eating, people-watching, and soaking it all in. We waited til the lights started twinkling (SO magical!), then we walked back to our Airbnb along the river. It was such a fun day!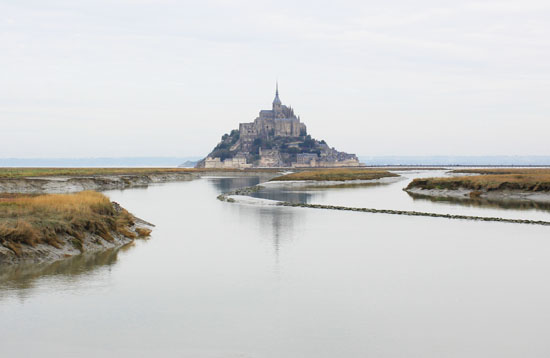 The next morning, we got up super early and headed to Mont Saint-Michel, an island commune in Normandy that used to be accessible by foot only during low tide. It now has one long bridge that leads out there, but it still gets completely surrounded by water during high tide.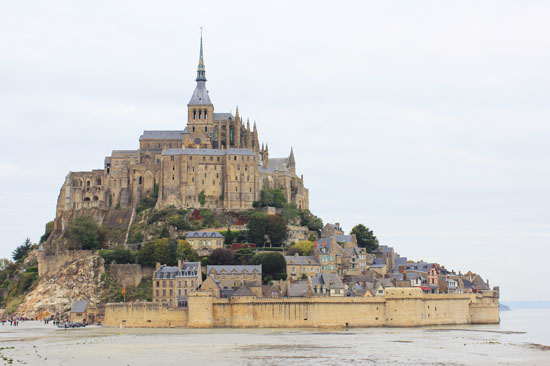 It was really cool to see in person--it's like something out of a storybook!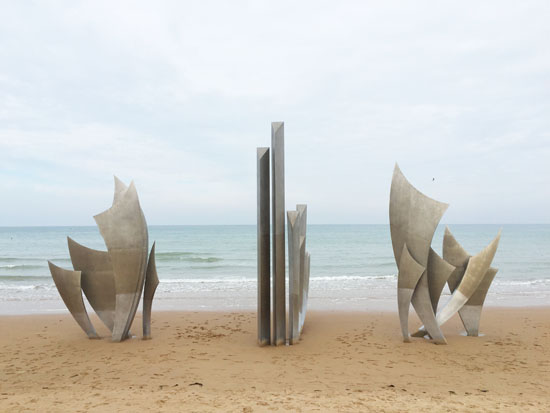 While we were out there, we decided to also visit the beaches of Normandy. We went to Omaha Beach, one of the five D-Day landing beaches, which was very surreal to see.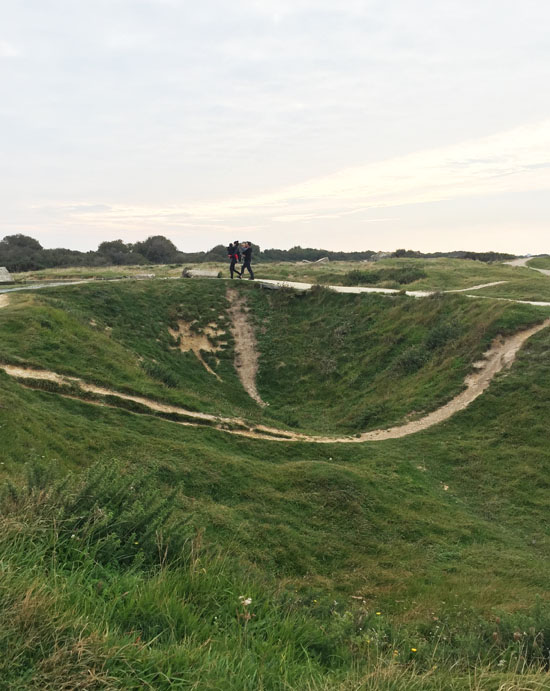 We also visited nearby Pointe du Hoc, the cliff that soldiers scaled on D-Day. There are still bomb craters, bunkers, and fortifications there, left from WWII.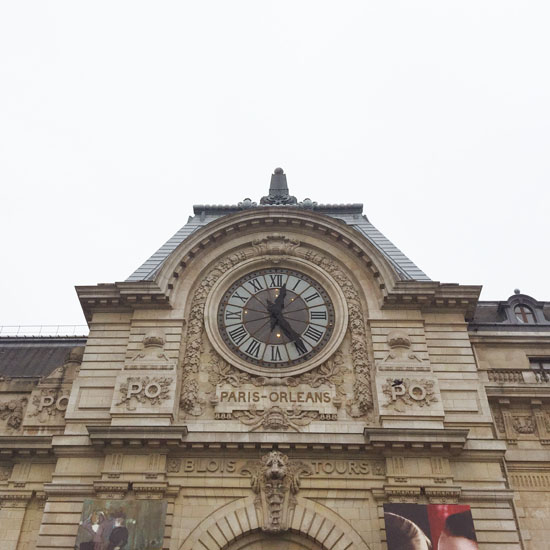 The next day, we headed back to Paris. It was the first Sunday of the month, which is their free museum day. We had planned to see Musee d'Orsay in the afternoon, but by the time we got there the line was so long that it would have been closing time by the time we got in. So lesson learned: don't be a cheapskate and try to do museums on the free day, especially when you're on vacation and time is precious. Or at least, if you're going to do that, be there when they open.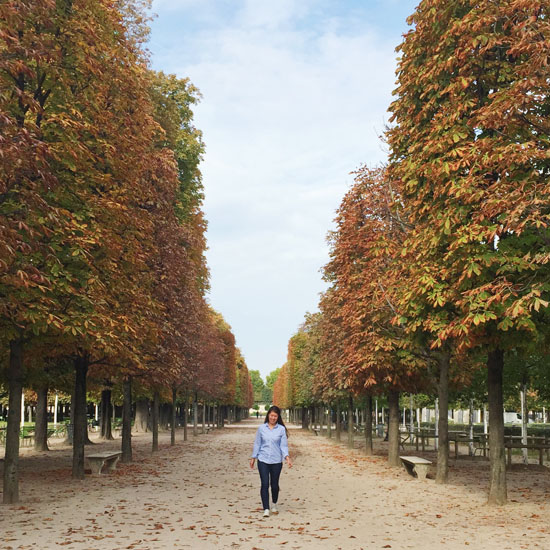 Since our original plan was shot, we decided to explore some of the other things within walking distance of our neighborhood: the Tuileries Garden (which was beautiful, with all the leaves changing color), the Louvre (although we didn't go inside there either), Notre Dame, etc. We also tried the hot chocolate at Angelina (so rich!), the ice cream at Berthillon (I thought it was only so-so), and of course, lots of Laduree macarons (rose petal and salted caramel were my favorite flavors). It turned out to be a really fun day after all!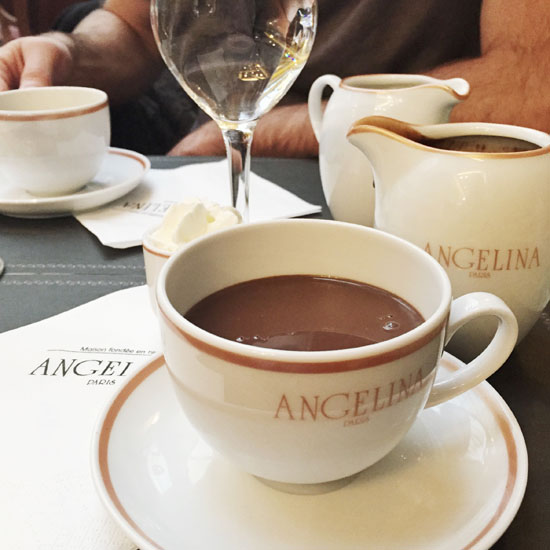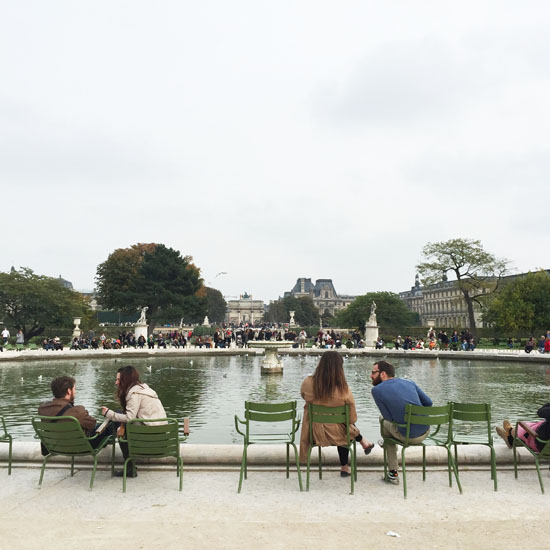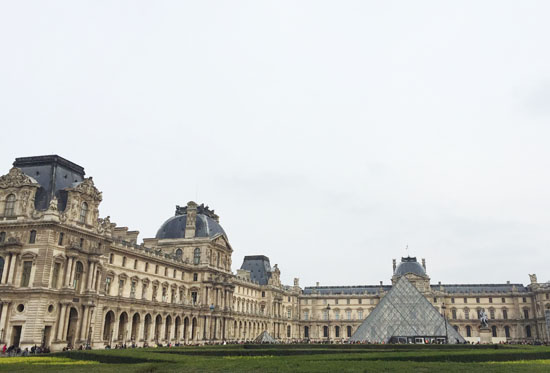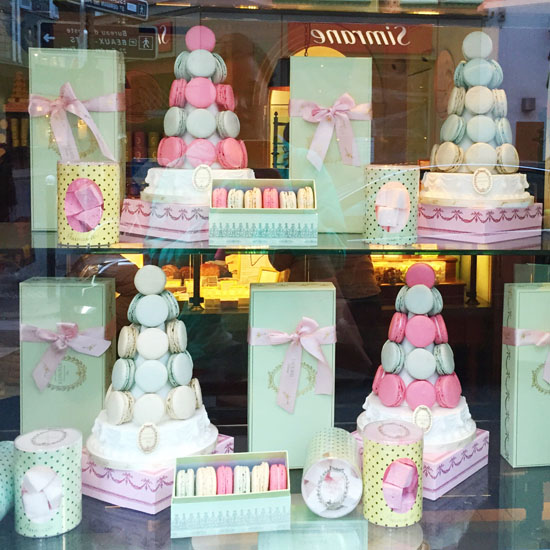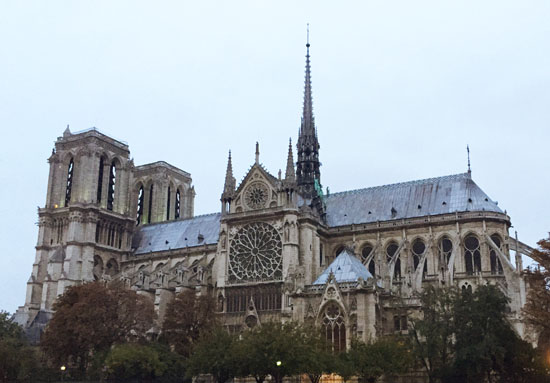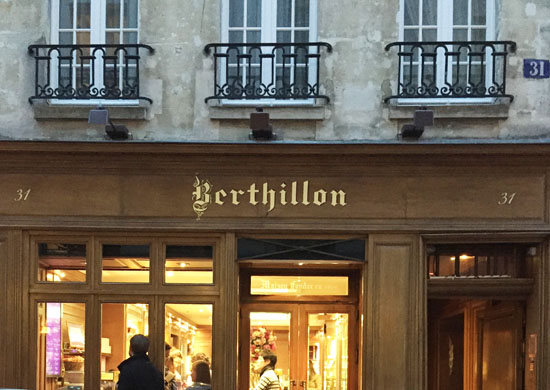 Our last day in Paris, we did more of the same: exploring, eating, and just trying to soak it all in.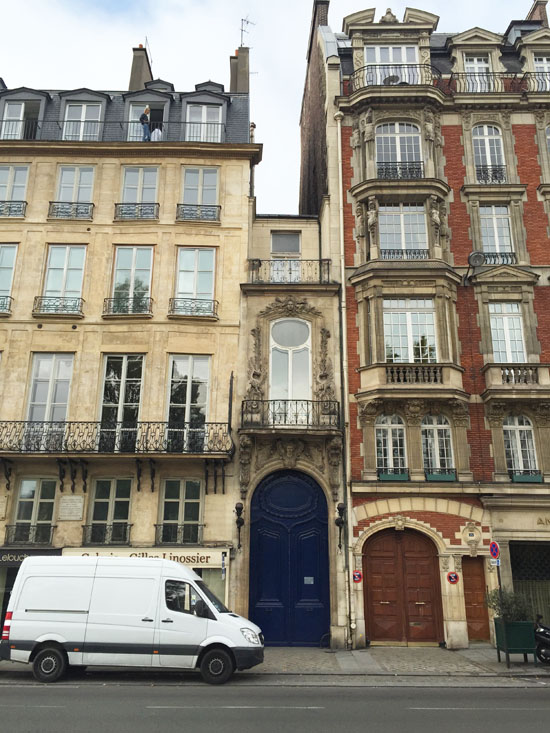 I thought this little building, squeezed in there between two taller ones, was super charming and cute. Apparently it's the smallest house in Paris!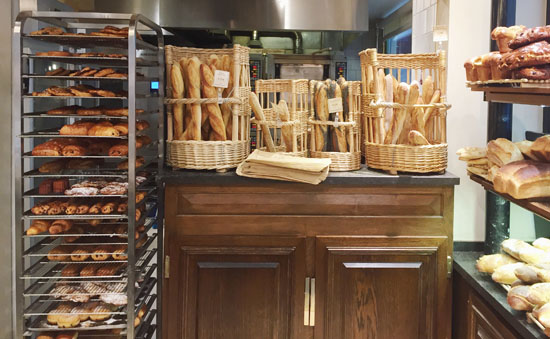 Our favorite place for pastries was Paul, which was right down the street from our Airbnb.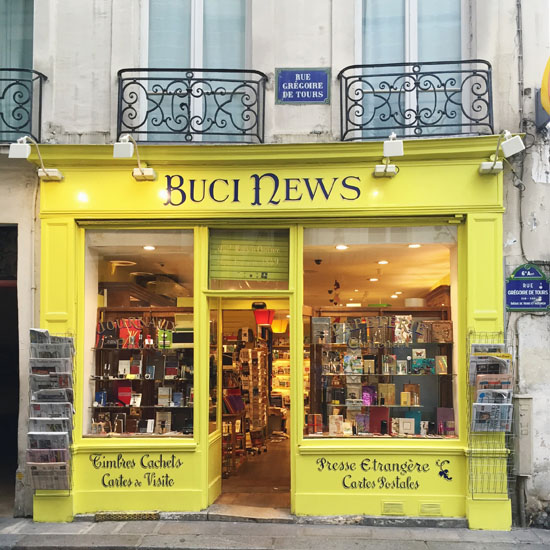 This yellow building was my favorite storefront (it was also right there in St Germain).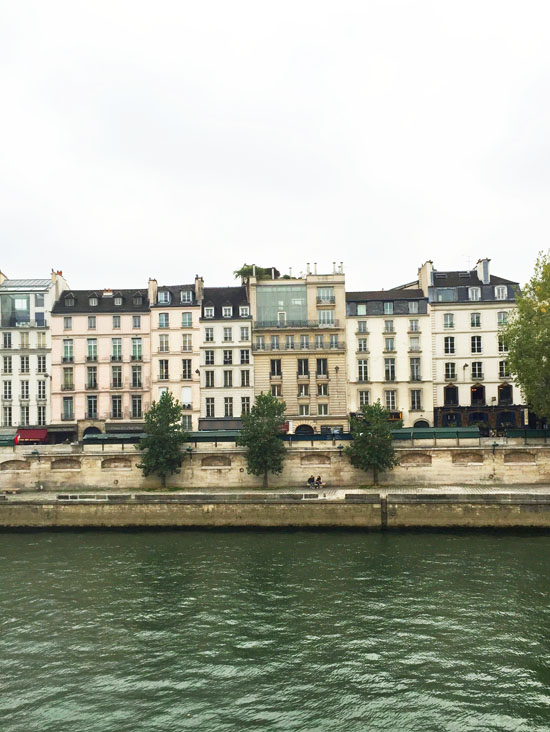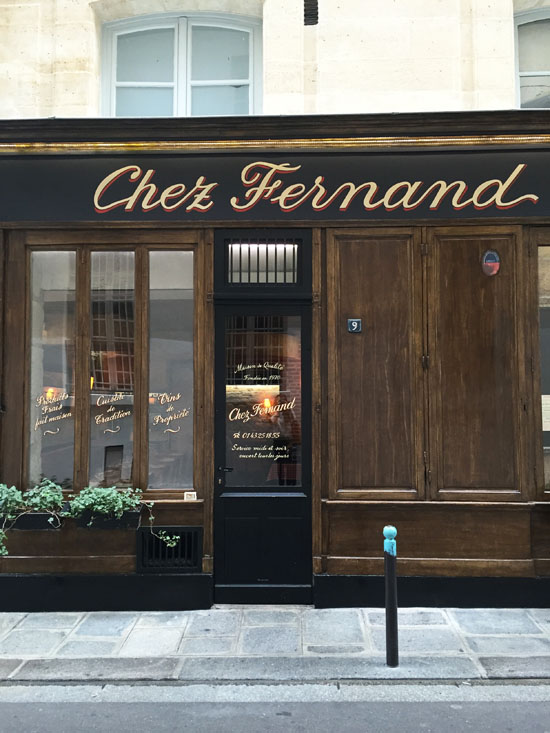 And this restaurant, which was recommended by our Airbnb host, was the best place we went to for dinner. I had boeuf bourguignon for the first time there, and it was heavenly.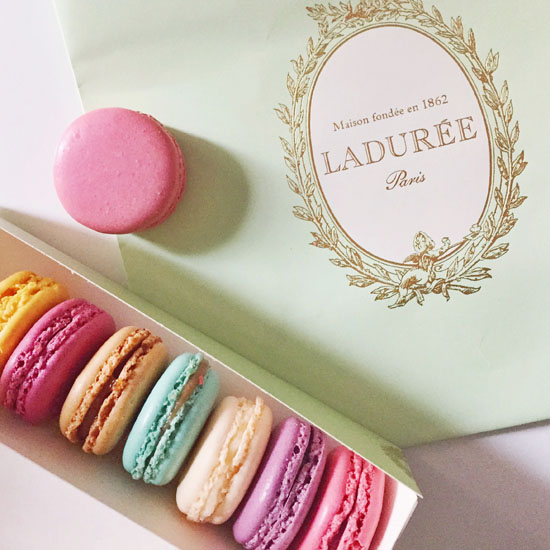 All in all, we had an amazing time in France (in case you can't tell). And now I'm craving some Laduree macarons!
In case you missed my last two trip recaps, I posted about Iceland here and Italy here.
Now the question is, where should we go next???