I mentioned in my Iceland recap that I had no expectations of it going in, so everything was a surprise to me. Italy was exciting in the opposite way. I've dreamed of visiting Italy for years, so it was surreal to be there in person and experience so many places that I'd researched and seen pictures of! This is the part of the trip that I was looking forward to the most before we left, and I was not disappointed. Italy really is sooo charming, beautiful, and full of character. Plus, I took Italian in college so it was fun to hear everyone speaking Italian and try to understand and communicate with them.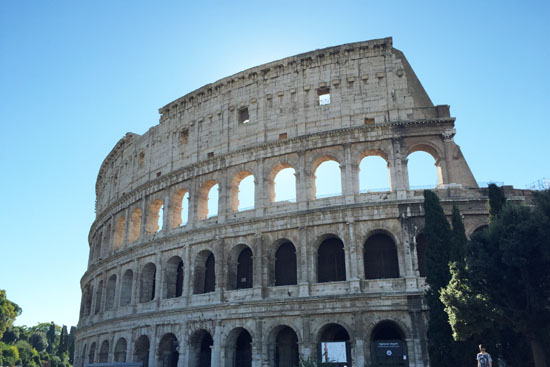 The main places I wanted to see were Tuscany and Cinque Terre, but since there weren't any flights from Iceland to Florence, we started in Rome. Looking back, I would probably do that differently, as we only had one night in Rome so it was kind of a hectic start (we probably could have just switched airlines in London or something). But we did get to check off a few of the sights in Rome, including the Trevi Fountain, the Spanish Steps, and the Colosseum. Yay!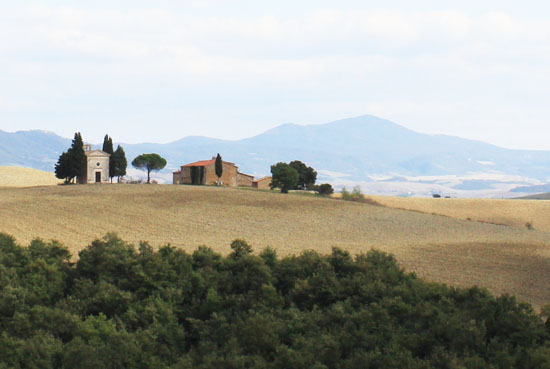 The next morning, we rented a car and road tripped through Tuscany…which I LOVED.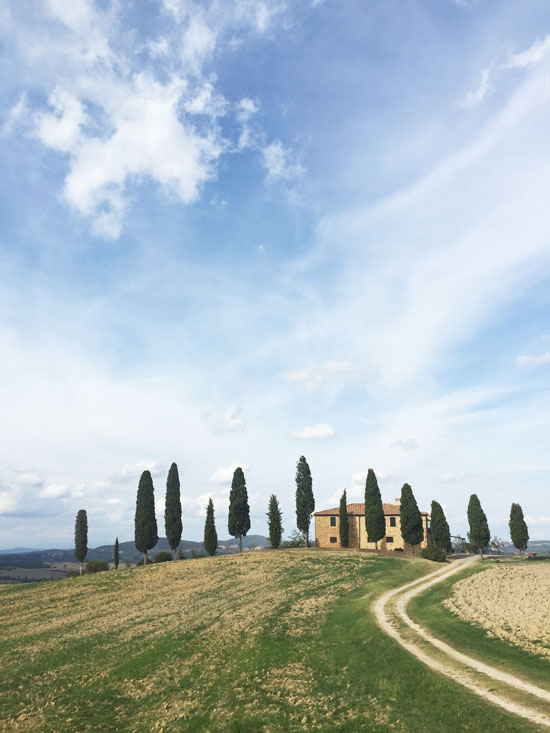 We stayed in the Val d'Orcia area, which is what I consider to be the classic Tuscan landscape: rolling hills with charming brick farmhouses surrounded by cypress trees (my favorite). It's also a UNESCO World Heritage site.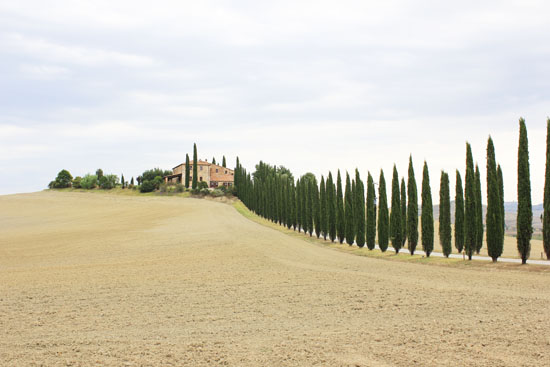 I seriously could not get enough pictures of those trees. These are only a fraction of the pictures we have from this area….but I mean, what do you expect when the scenery is this enchanting???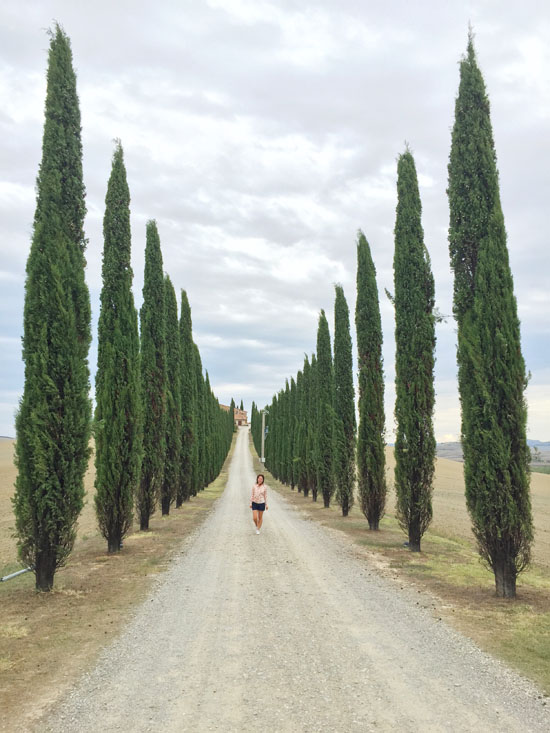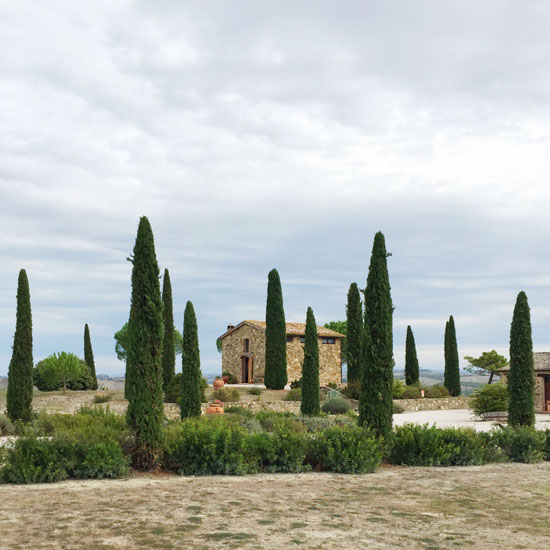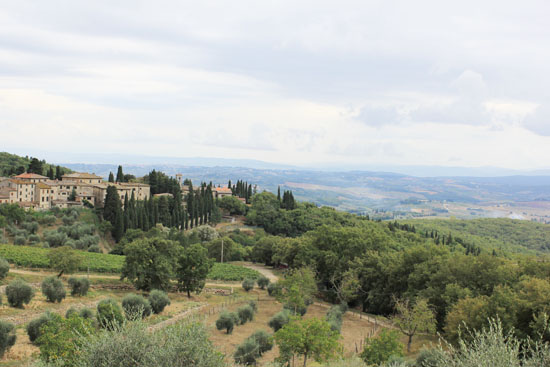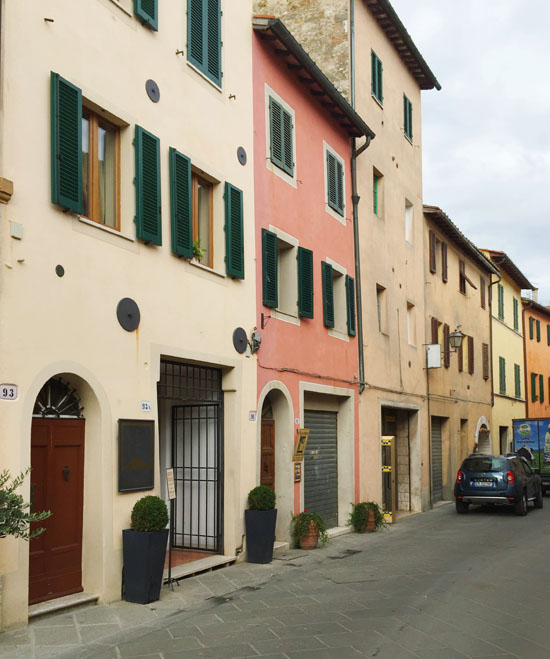 The town we stayed in was called San Quirico. It's right in the heart of Val d'Orcia and was the perfect hub. We stayed in this Airbnb, which was one of our favorites from the whole trip…partly because our host was super friendly and left us a delicious homemade tart. :) But the town itself was pretty dang cute, too!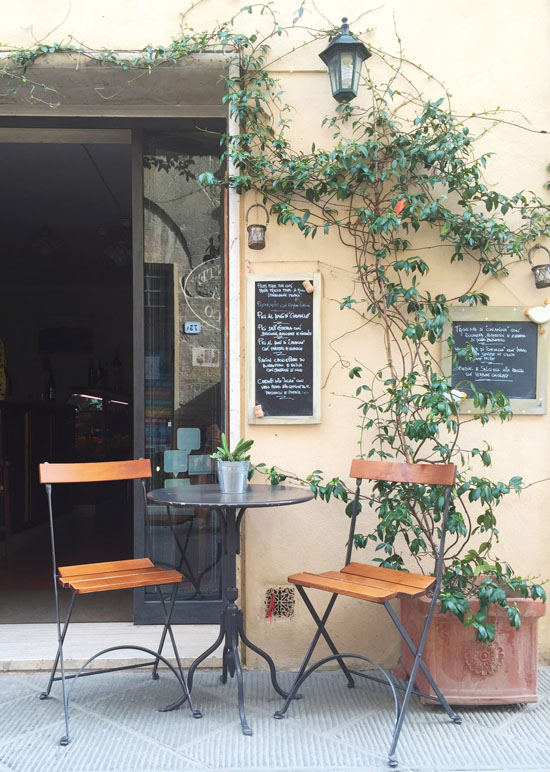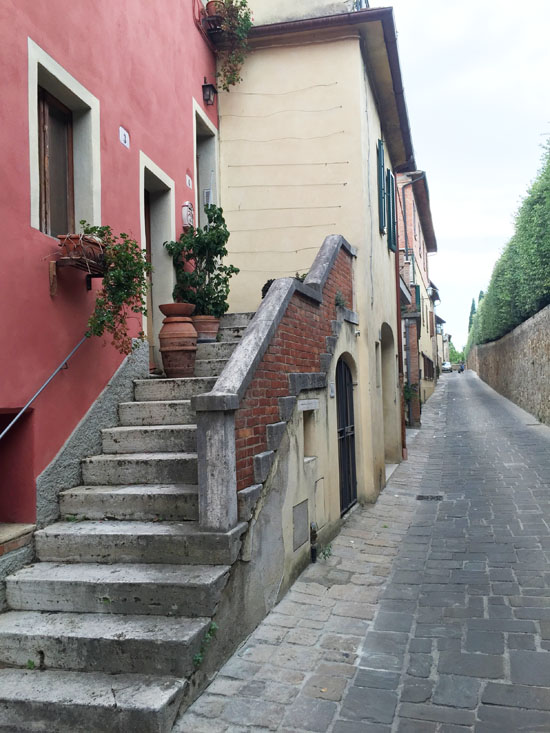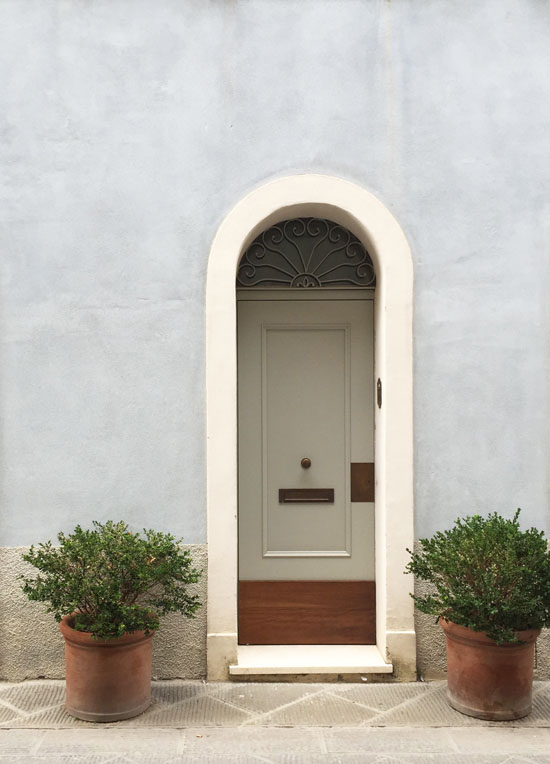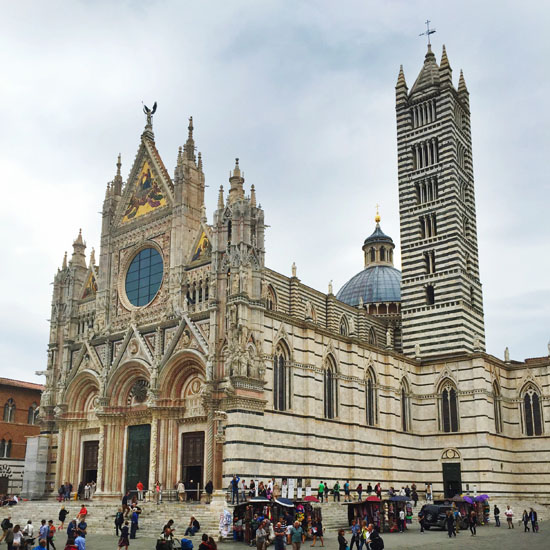 On the way out from Tuscany, we stopped in Siena for lunch. This is the cathedral in the center of town…I loved that striped tower.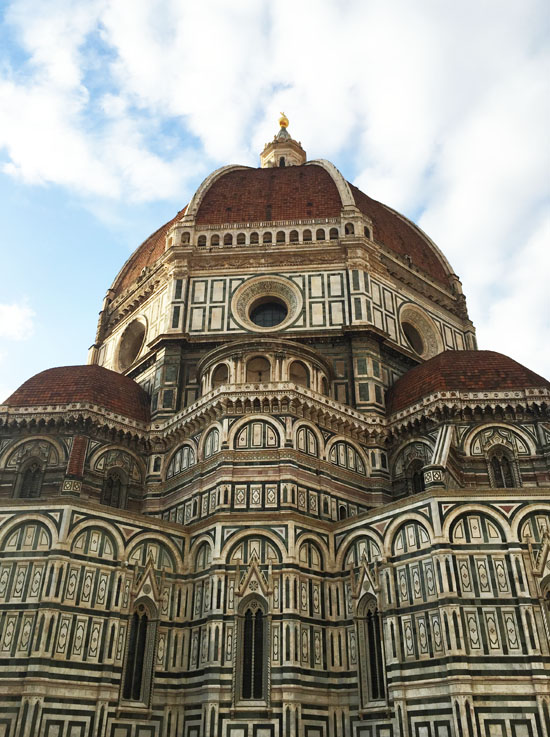 Then we spent one night in Florence! The Duomo was SO impressive in person, way bigger than I had realized and full of so much detail.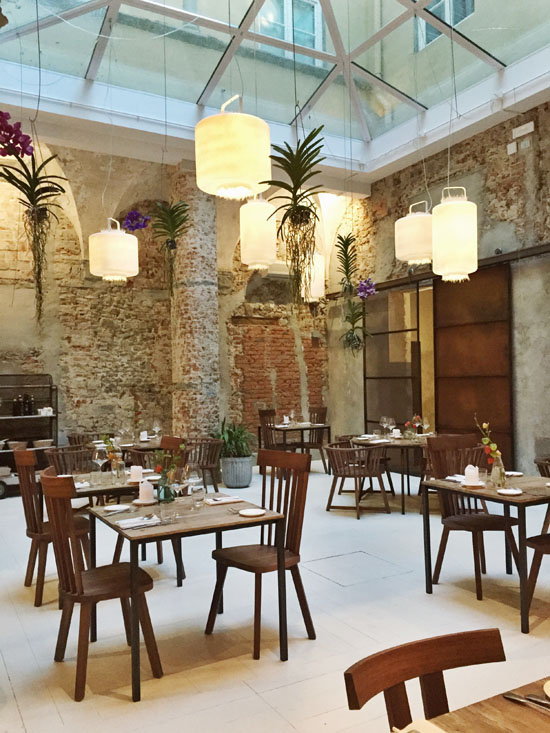 We ate at Le Menagere, this lovely restaurant/flower shop/boutique. The decor was super cute and our food was yummy, too.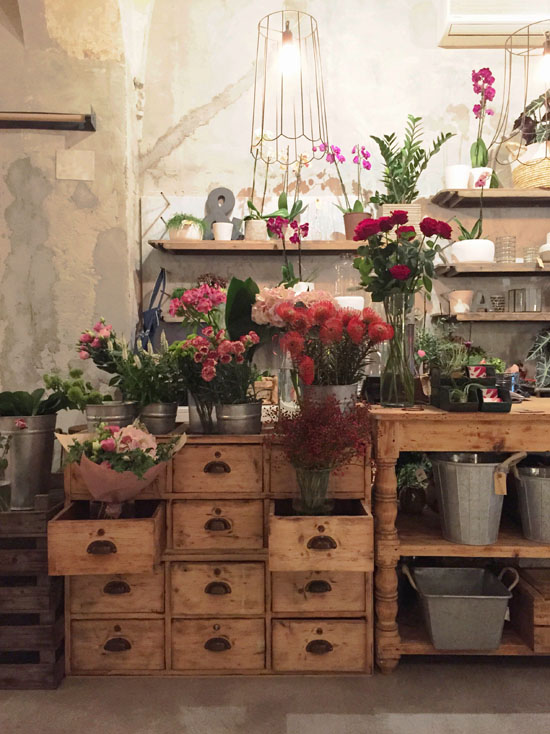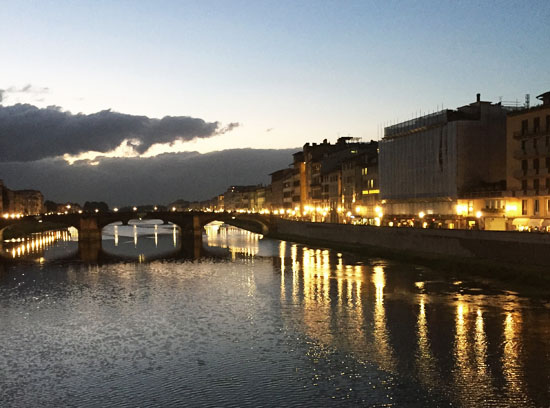 That night, we walked along the river, up and down the many bridges. There's something about lights reflecting on the water that feels so magical and romantic to me. I loved it.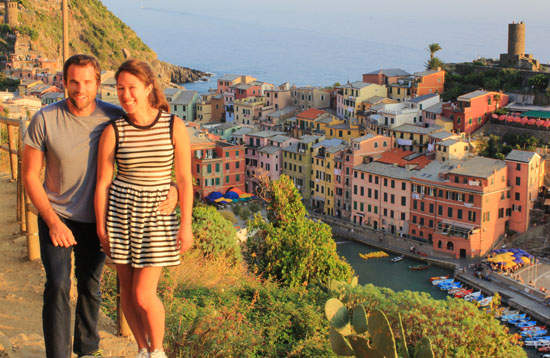 Then the next morning, we woke up early and took the train to Cinque Terre! This was my number one destination pick, so even though we had a bunch of quick turnarounds in Italy, I thought it was worth it to have three nights there. I loved it as much as I had hoped (maybe even more). The colorful buildings, bright blue water, relaxed pace, and the food--my mouth is salivating just thinking about it. We had so much tasty seafood (including fresh anchovies--who would have thought that they could be so delicious?), amazing pesto and focaccia bread, and the best gelato I've ever had in my life.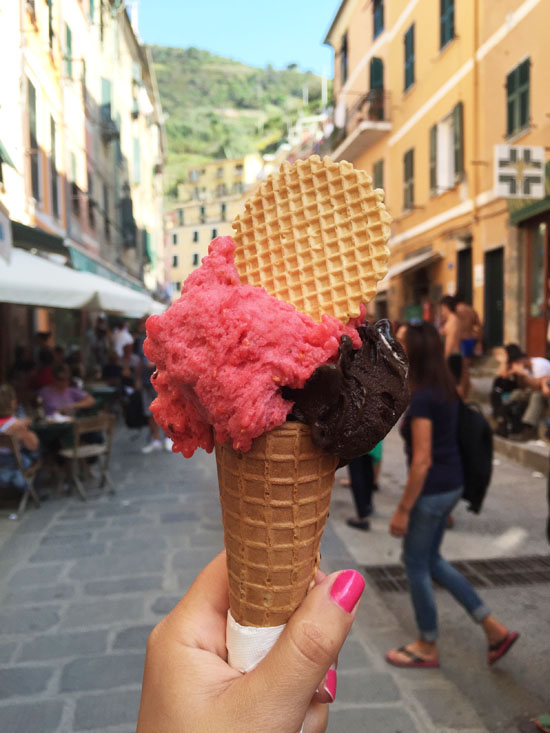 If you're heading to Cinque Terre, Gelateria Vernazza was our favorite. We got gelato there twice a day, every day. And every single flavor was SO GOOD.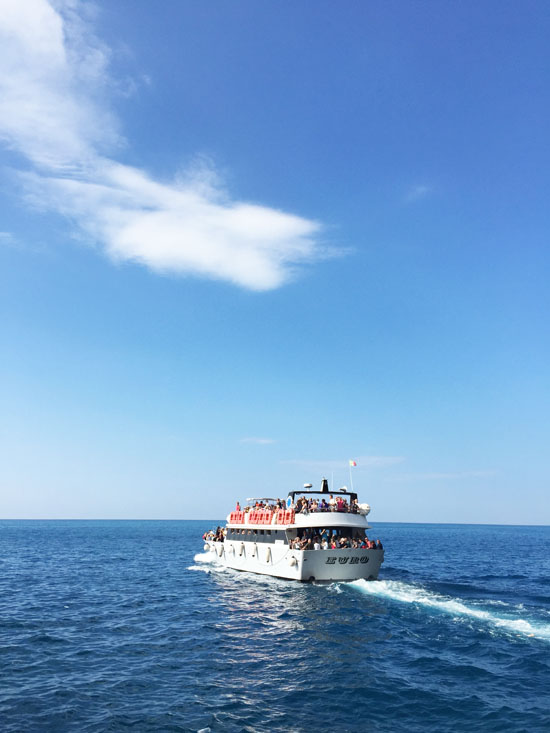 Cinque Terre is a a string of five fishing villages on the Italian Riviera coast. You can't drive cars between them, so the only ways to get around are to hike, take a train, or go by boat. We took a train to get there, which was super packed (as in standing room only, with inches between you and the people around you) and then the bathroom overflowed and pee went everywhere. Needless to say, we decided to hike or take a boat the rest of the time.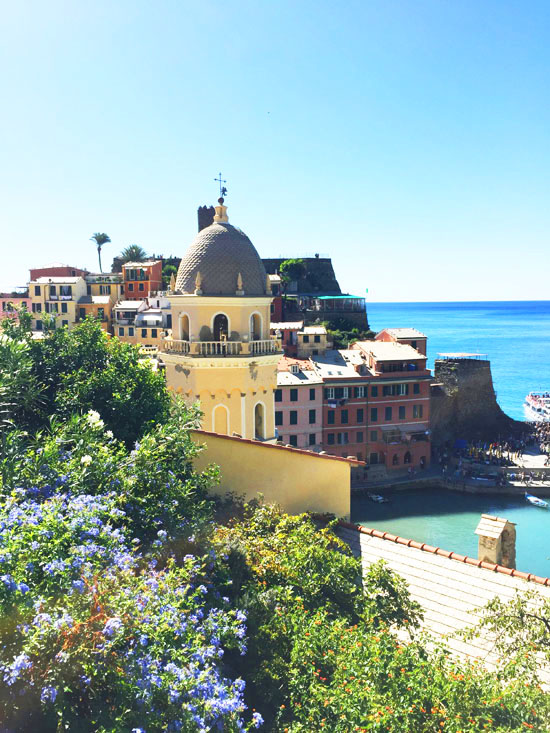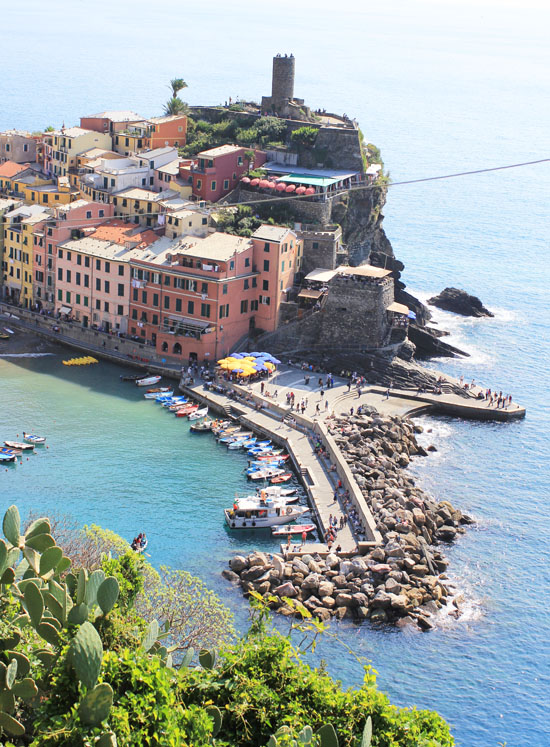 The village we stayed in was Vernazza, which was my favorite. It's super picturesque and had the most variety, with lots of charming buildings, vineyards, great restaurants, a natural harbor, and a little beach. We climbed to the top of that watch tower (Castle Doria), which served as the town's lookout back in the day, when the villages would get raided by pirates.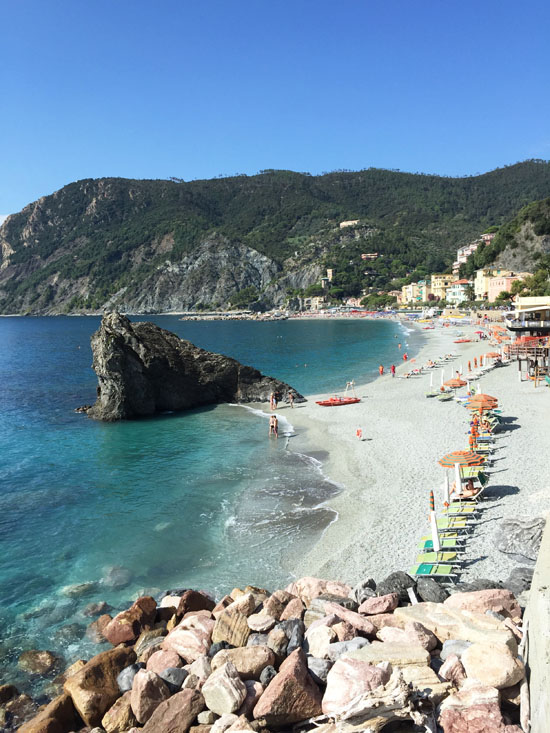 Our second favorite village was Monterosso, the biggest (although it's still tiny), with the best beach.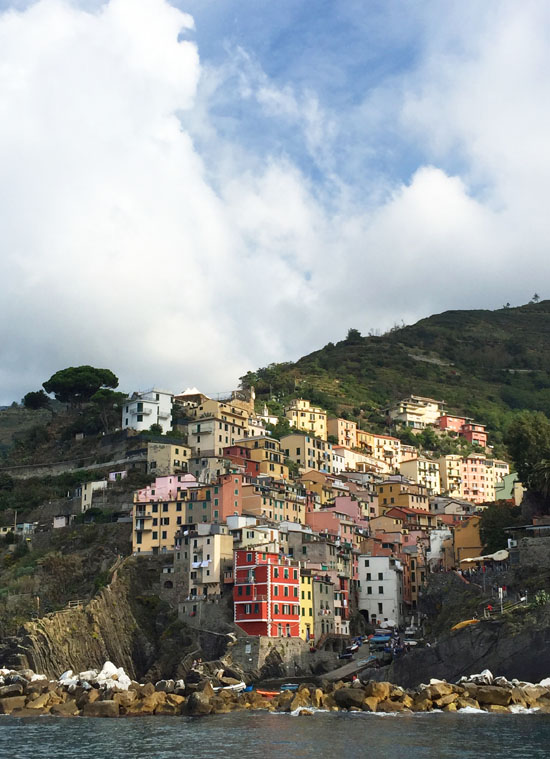 And our third favorite was Riomaggiore. All of the villages had similar buildings but I liked how Riomaggiore's came right down to the water.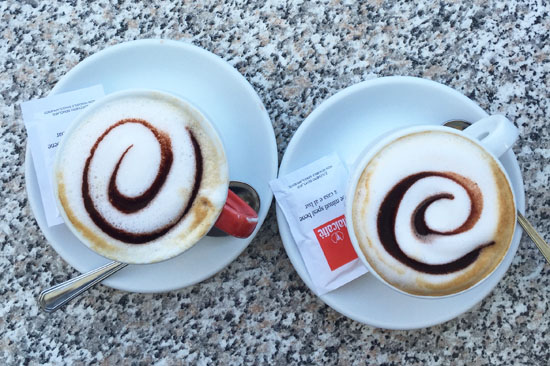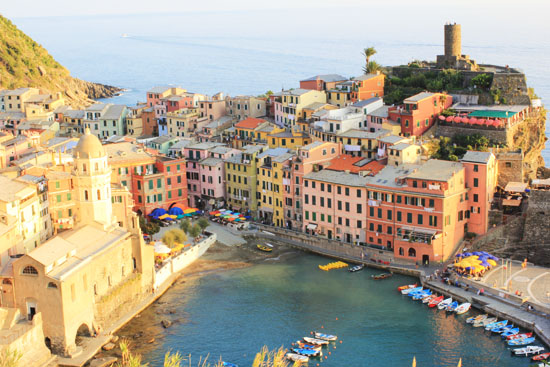 Even though our time in Italy was more of a "sampler platter" (except Cinque Terre--I think three nights was perfect there), I'm glad we got to see and experience as much as we did. It was all amazing! I figure we can always go back and stay for a longer time in certain places to get the "full meal" experience, but once we have kids and get older, it will probably be hard to do a trip like this, with so many different destinations packed into a short amount of time. So I'm glad we did it now! Plus this way, we didn't feel like any of our time was wasted, and we know which places we want to go back to for a longer chunk of time.