Hope you're ready for some pictures of our trip! It took me forever to narrow down our photos, and this post is still pretty long--consider yourself warned. I've split my trip recap into three posts, starting with the first country we visited: Iceland. This place absolutely blew me AWAY. I didn't have too many expectations for Iceland, since Ben did most of the planning for this portion of the trip (it was his top choice). I don't know if I would have ever picked Iceland on my own, but I was sooo glad Ben did! Everything was amazingly beautiful and unlike anything I'd ever seen before. We kept saying we felt like we were on an alien planet, the landscape is so unique and otherworldly.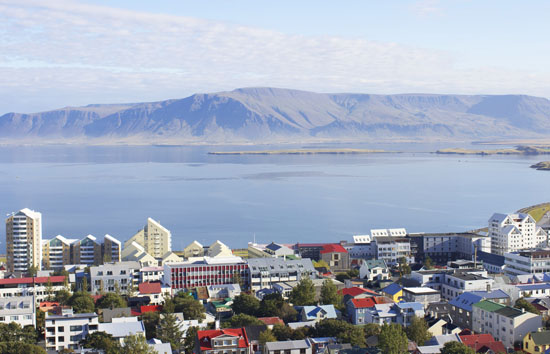 We started in the capital city, Reykjavik. If you think the spelling on that looks confusing, wait til you see the names of some of the other places in Iceland (Eyjafjallajökull, anyone?).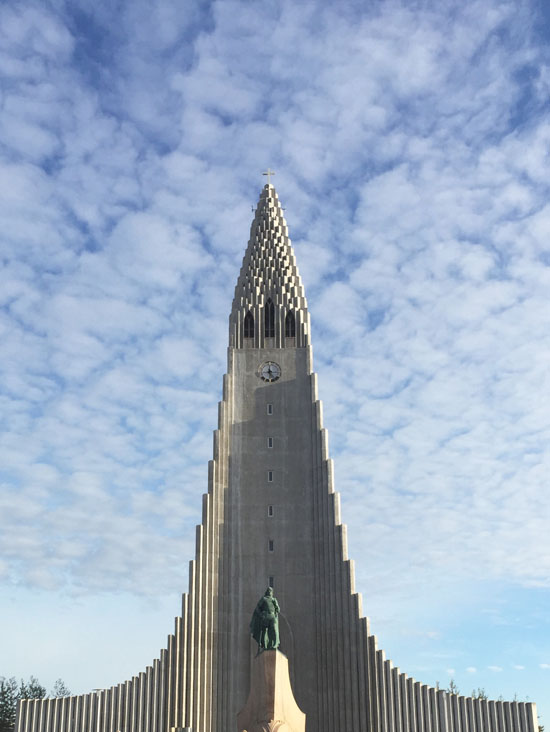 Our flight got in early in the morning, so we decided to hit the ground running and get adjusted to Icelandic time as quickly as possible. Our first stop was coffee and breakfast at a cute place called Bergsson Mathús, then from there we checked out this unique church in the heart of the city. It's called Hallgrímskirkja--told you their names are a mouthful! We took an elevator to the observation deck at the top, which gave us a great view of downtown Reykjavik.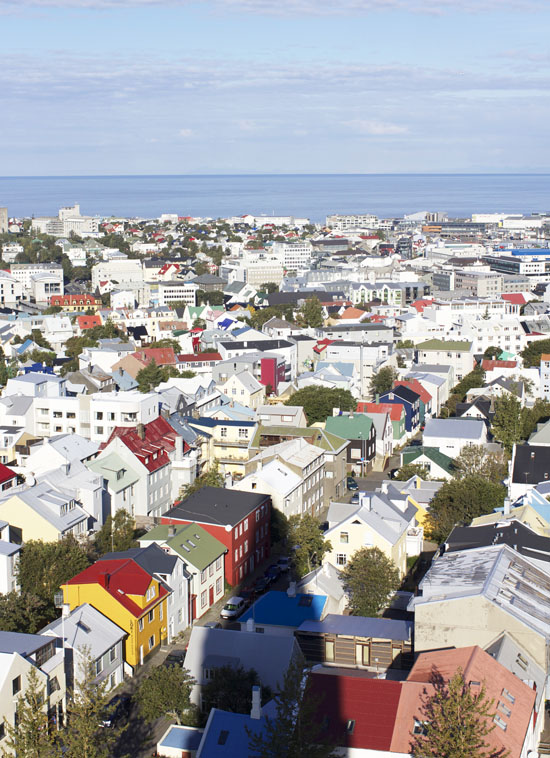 I looooved all the cute buildings with their colorful roofs.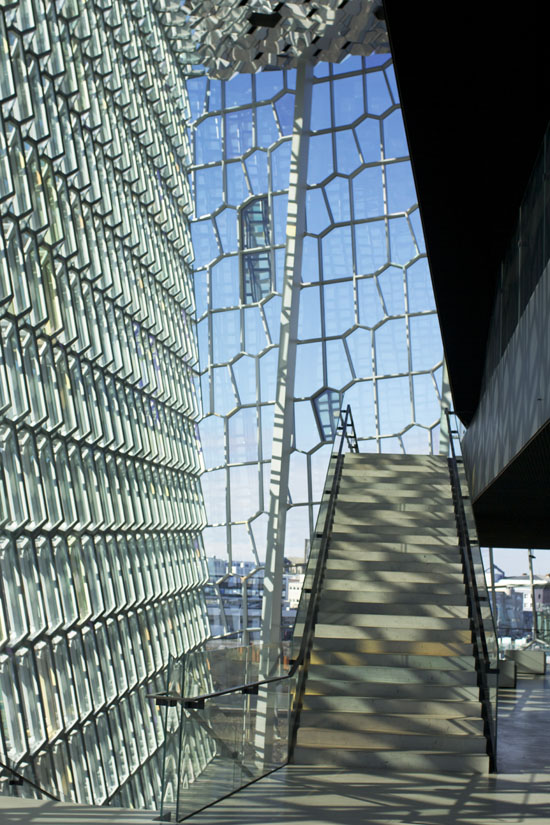 Next, we checked out Harpa--this stunning concert hall with floor-to-ceiling geometric windows.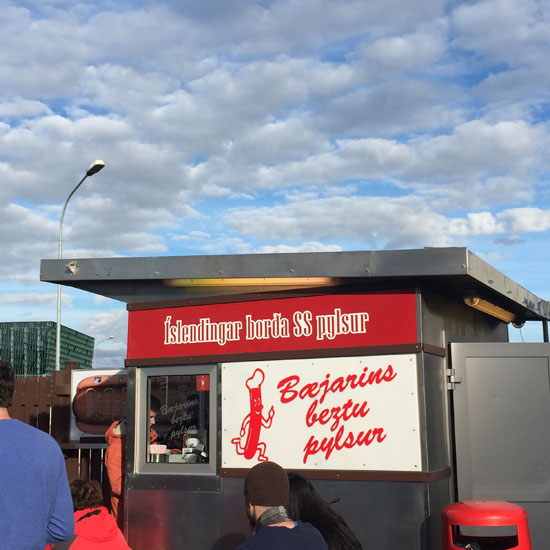 For lunch, we tried the famous Icelandic hot dogs. They're lamb-based, and they come with crispy fried onions and remoulade on them (yum!). Fun fact: Bill Clinton ate here once. After that, we just wandered around the city and tried to take it all in. If you're planning a trip there, we stayed in this Airbnb, which I'd definitely recommend. It was cute, affordable, and in a great location!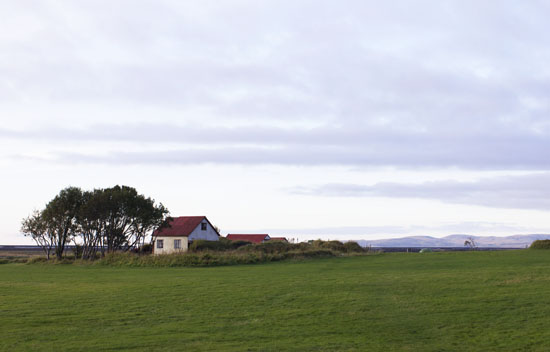 The next morning, we woke up early and headed out to do the Golden Circle. I loved the countryside in Iceland even more than the city. My favorite parts were the adorable houses (almost all of them were white with red roofs), and the abundance of sheep and horses (they were everywhere).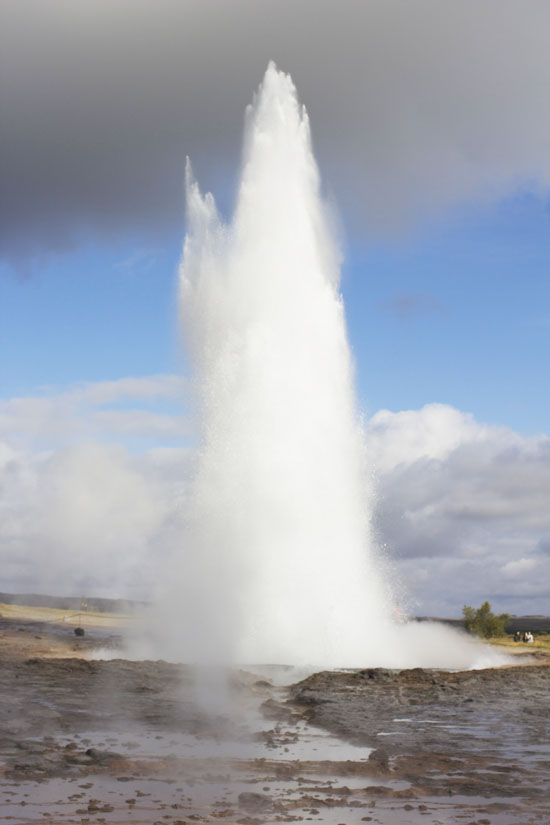 One of our first stops was at an area right off the road with several geysers and hot springs, including Geysir, the first geyser recorded in history (it's where the English word comes from). We watched the geyser above, called Strokkur, go off a bunch of times. It was amazing! See the people on the right hand side of the photo for scale.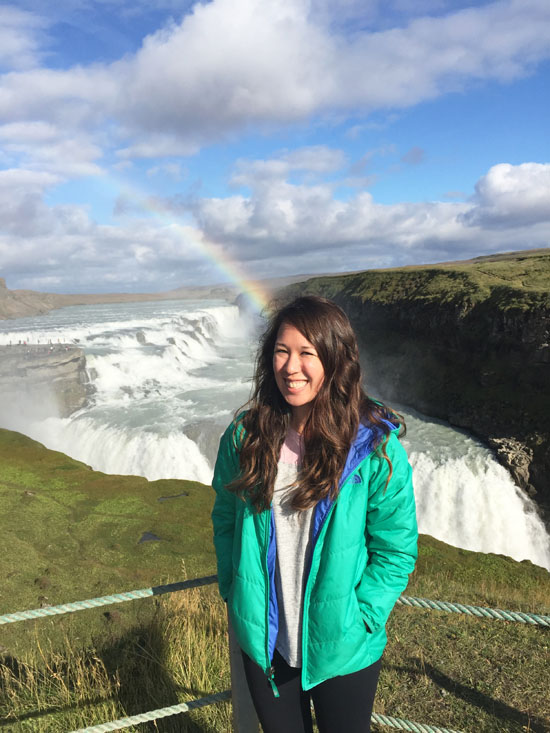 After that, we went to Gulfoss, the first of many waterfalls we saw while in Iceland. It's super impressive and powerful, comprised of two stages at a 90 degree angle that plunge into a deep crevice.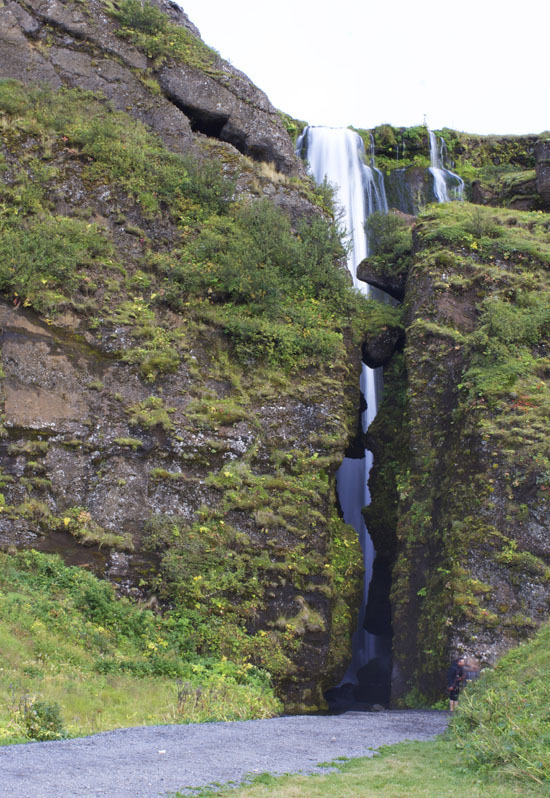 Another of my favorite waterfalls we saw that day was this one: Gljúfrafoss. I liked it because it felt so hidden, magical, and unique. We waded through the stream that runs between those two cliffs in order to see it up close. It's not the biggest, but it's definitely worth checking out! It's also on the same turnoff as Seljalandfoss, another cool waterfall that you can walk behind.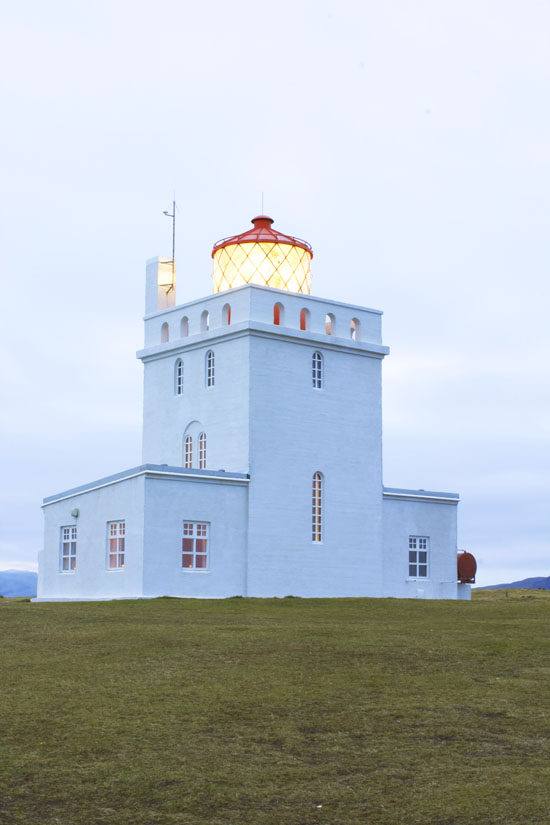 By late afternoon, we arrived in the Vik area. It's the southernmost town in Iceland, where we stayed for the next two nights. You can actually rent out this lighthouse (how cool would that be?!) but it's not where we stayed. Maybe next time :)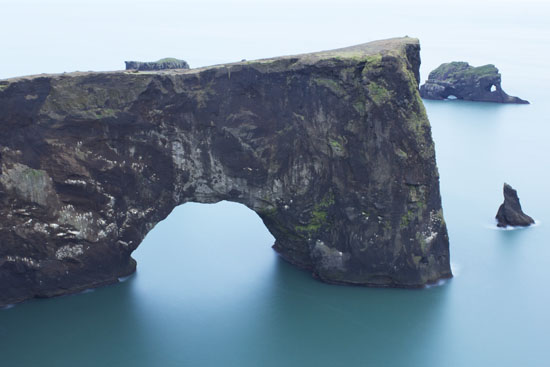 This is called Dyrhólaey, which literally means "door hole." Apparently someone once flew a plane through that hole! From the top, you have a spectacular view of the sea stacks and black sand beaches that seem to go on forever. If you go in August, this is also a popular nesting spot for puffins, which I definitely want to go back and see...I was sad that we missed them by just a few weeks.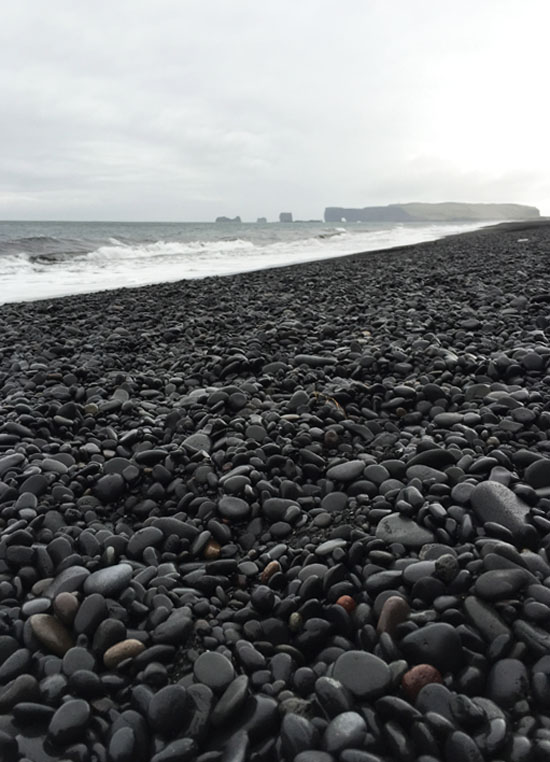 The next morning, we went to the other side of Dyrhólaey and checked out the basalt stacks at nearby Reynisfjara. I thought they were SO cool.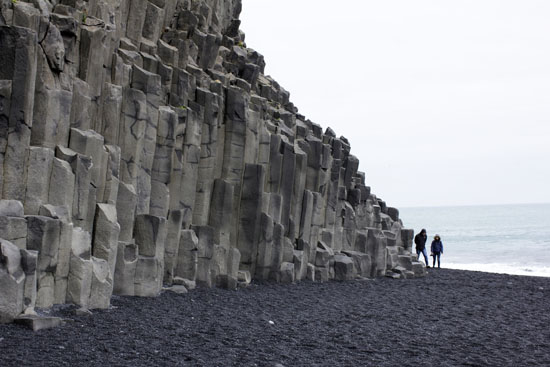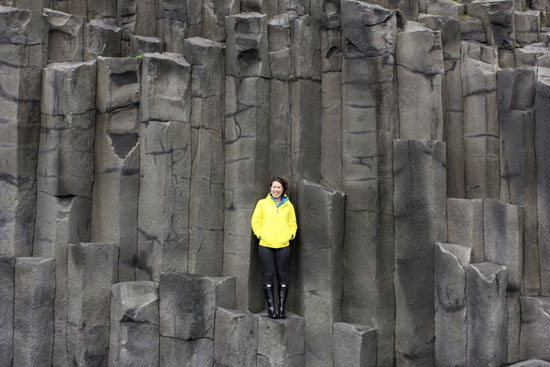 And then we went on a day trip to explore more of Southern Iceland!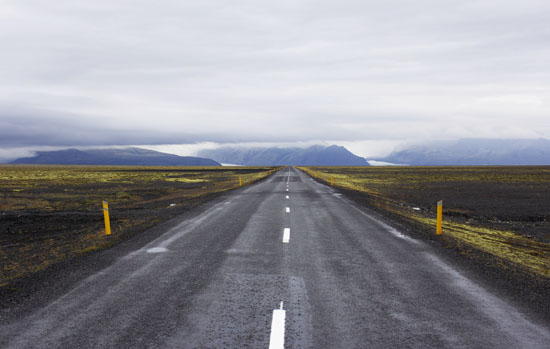 It's pretty crazy driving in Iceland. The roads stretch on and on and on, and sometimes you won't see another car for miles.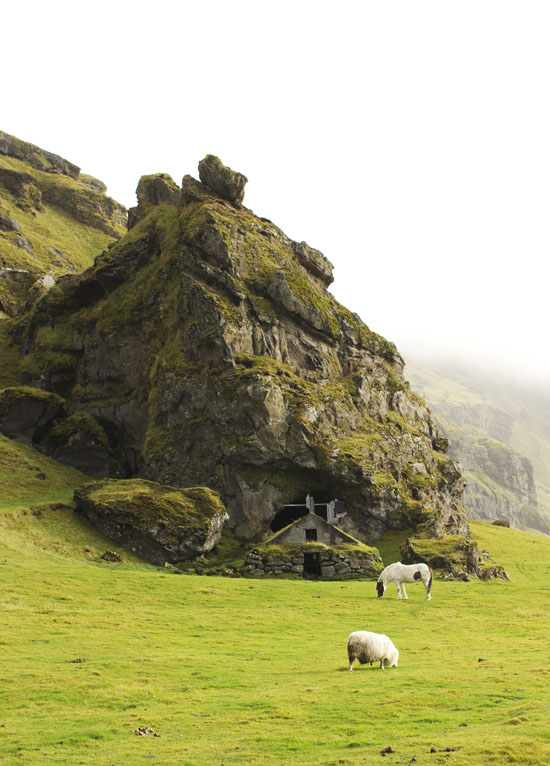 The landscape is really beautiful and varied, too…everything from Viking houses built into the hills (above) to lava fields covered with spongy moss (below).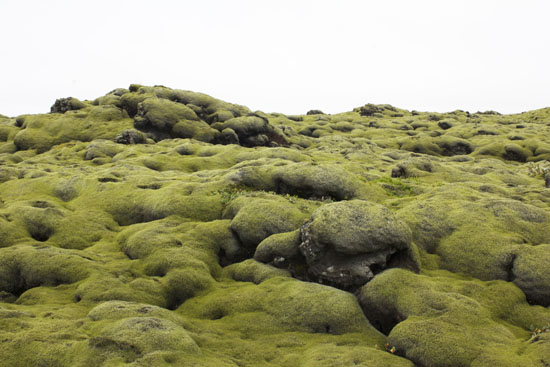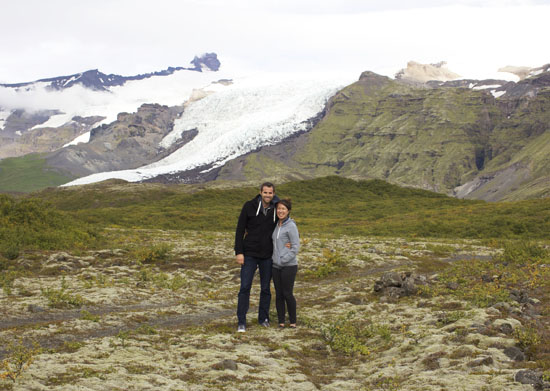 And glaciers…we saw LOTS of glaciers.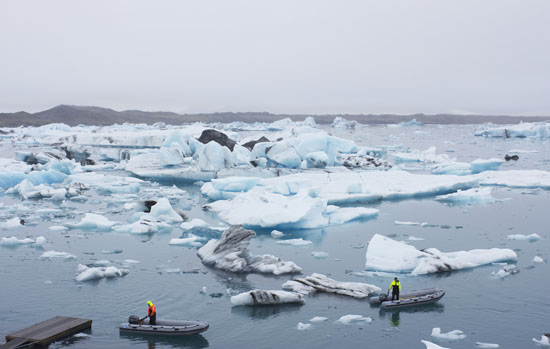 Our destination that day was the Jökulsárlón Glacial Lagoon, and it was well worth the trip. It was truly incredible, unreal, and all of the superlatives--and we didn't even see it on a clear day! I can only imagine if it hadn't been cloudy. It's a big lake at the base of a glacier, full of tons of gorgeous blue icebergs that have broken off from the glacier. We were totally mesmerized, watching these guys maneuver their boats around the icebergs and just taking it all in.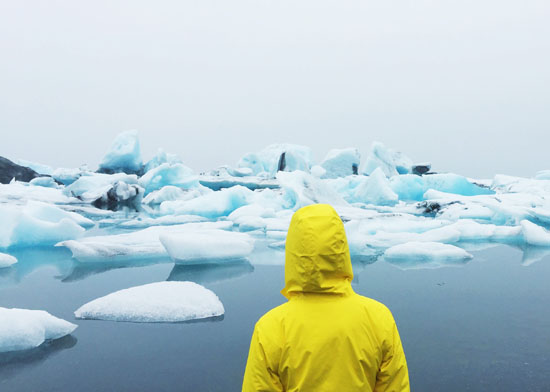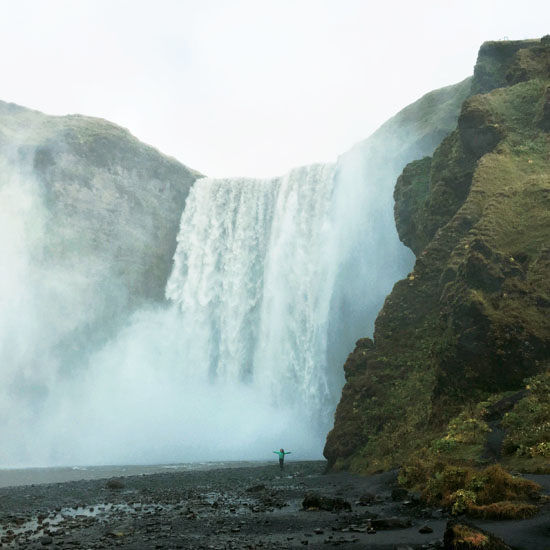 The next morning, we headed back to Reykjavik, stopping along the way at a few more attractions, including this gorgeous waterfall: Skogafoss! It was huge and so beautiful.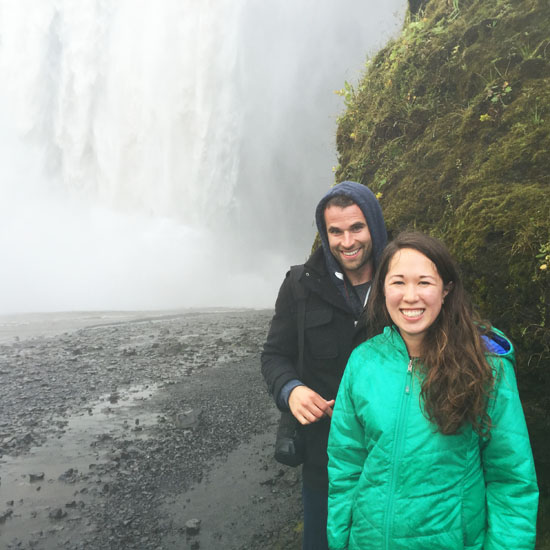 We got soaked, but it was worth it. That's what jackets are for, right?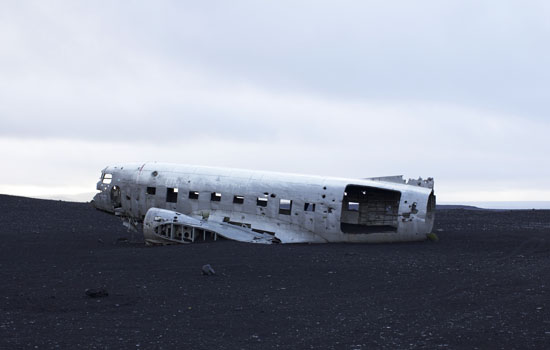 We also stopped at this eerie landmark: the site of a U.S. Navy aircraft that crashed on an Icelandic beach in 1973. The crew all survived, but the plane was abandoned and now you can drive out to see the wreckage.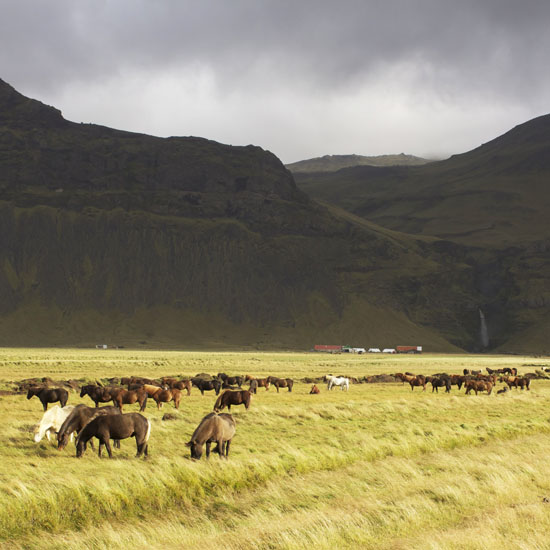 Even the parts of our drive that weren't specifically landmarks were amazingly beautiful. I mean, take this shot for example: a herd of horses, some cute farm buildings, and a waterfall, all on the side of the road. No big deal.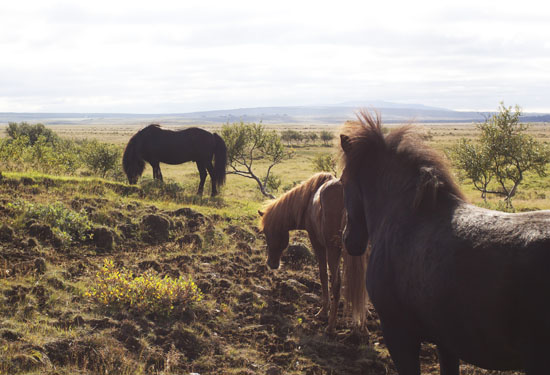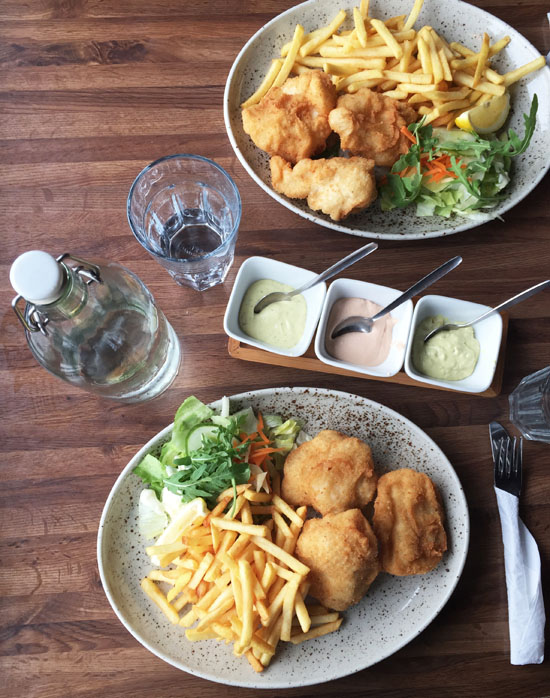 Back in Reykjavik, we ate some Icelandic fish 'n chips at Kaffivagninn. They were SO yummy, probably the best fish 'n chips I've ever had (sorry, Ivar's).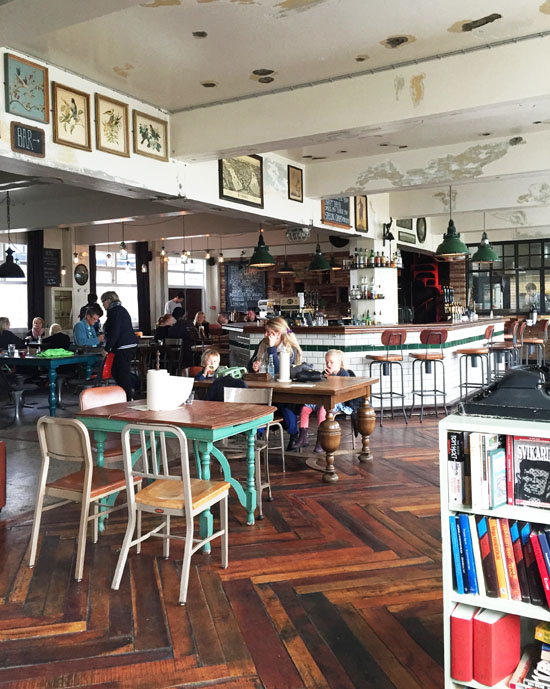 We also stopped by the Kex Hostel briefly to check it out. Super cute decor, but that floor was really what grabbed my attention.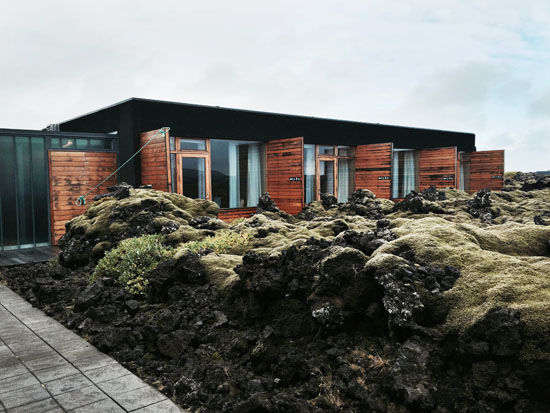 THEN, we headed to the Blue Lagoon! On every big trip, we try to keep most of our accommodations pretty affordable, but we splurge on one hotel that seems unique. The Blue Lagoon was our splurge hotel of this trip, and I absolutely thought it was worth it. Our room included two tickets to the main Blue Lagoon, and the hotel had it's own private lagoon that, honestly, we liked even better. Plus, it was gorgeously decorated. Scandinavian design is where it's at!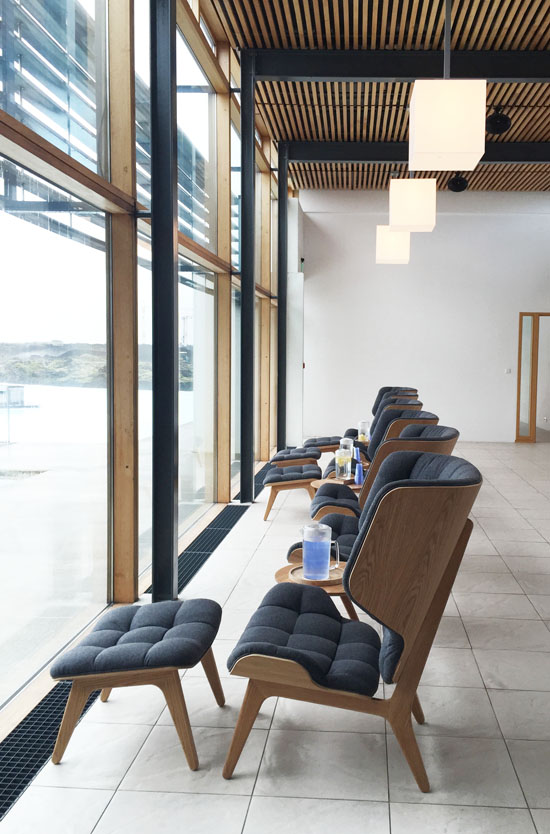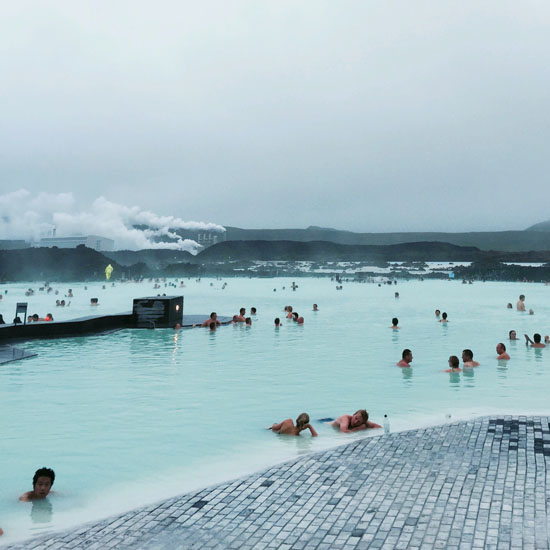 This is the main Blue Lagoon--one of the 25 wonders of the world. It's a geothermal spa with bright blue water in the middle of a lava field. It's actually a manmade lagoon, fed by the hot water from the nearby geothermal power plant (see it steaming in the background of this photo). It was fun to explore, but it's also pretty crowded, which is why we liked the private blue lagoon back at our hotel even better. We had such a memorable night, hanging out in the hot water with the cold air on our faces, watching the stars come out, and later, the Northern Lights! Truly magical.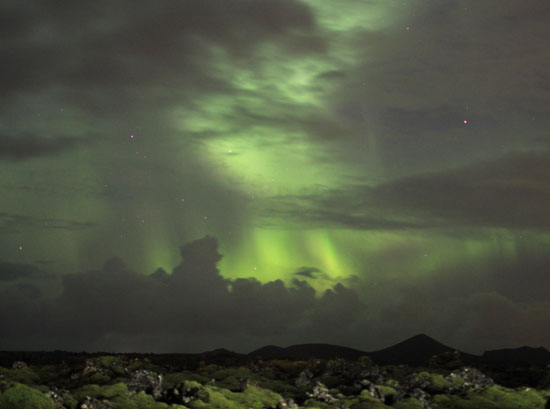 Disclaimer: We are not professional photographers, plus we wanted to experience the Northern Lights firsthand rather than fidget with the camera a bunch…so this is the best shot we got. It was pretty surreal to see them dancing across the sky though! Such a great way to end our trip in Iceland.
We saw so many amazing things in the short four days we were in Iceland, and we both loooved it. We're already talking about making a return trip to see the entire island. Definitely add it to your bucket list, if it's not already there!
Other things to note: Icelandic lamb is delicious and their butter is soooo good. Make sure to eat them both. Everyone speaks English, so you don't have to try and pronounce those crazy intimidating words. And flights to Iceland are super affordable--plus if you live in Seattle, you can get nonstops. Just saying. I didn't post everything here, just the highlights, so if you're planning a trip and you want more tips, shoot me an email!