Happy Friday!! Today I'm sharing the second half of the photos from my Southern road trip. Looking through these makes me wish we were still on vacation (I miss it!!)...but at least the weekend is within grasp. I'll take what I can get!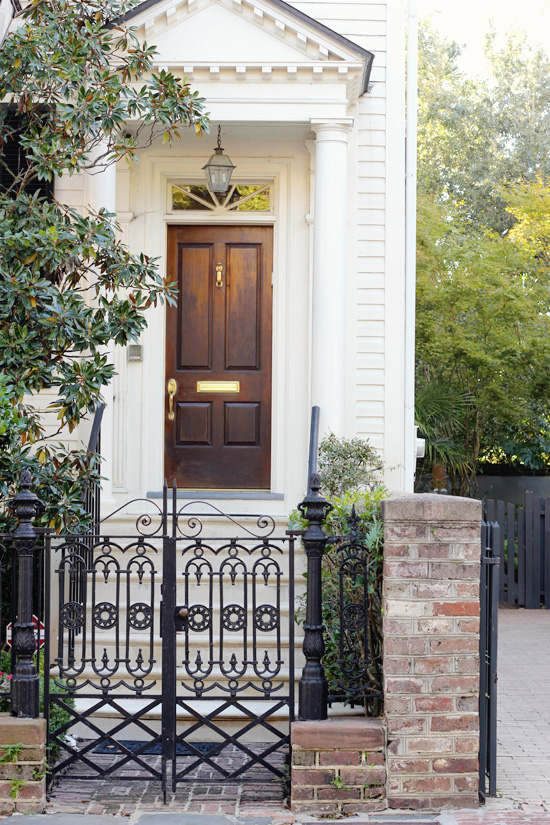 In case you haven't heard me gushing about it yet, Charleston is my new favorite city in the whole wide world. It's so charming! There's a law that no building downtown can be higher than the tallest church steeple, so there are no big high-rises or anything. It has a small-town feel, but with tons of great restaurants and things to do. And all the houses are so cuuuute!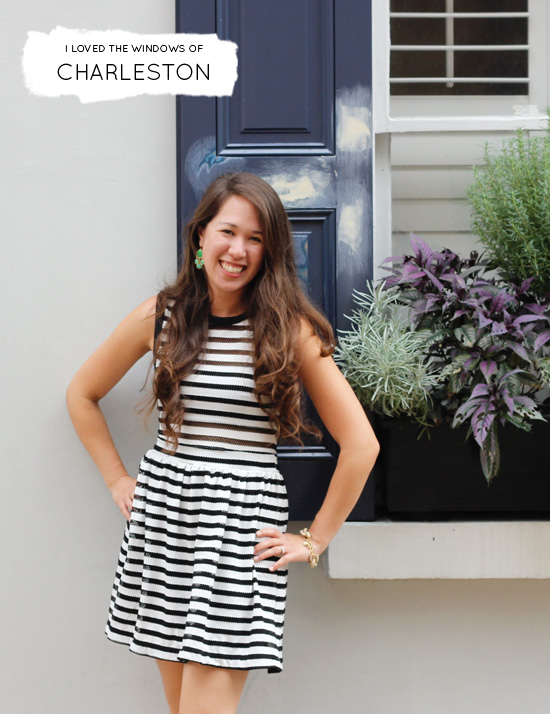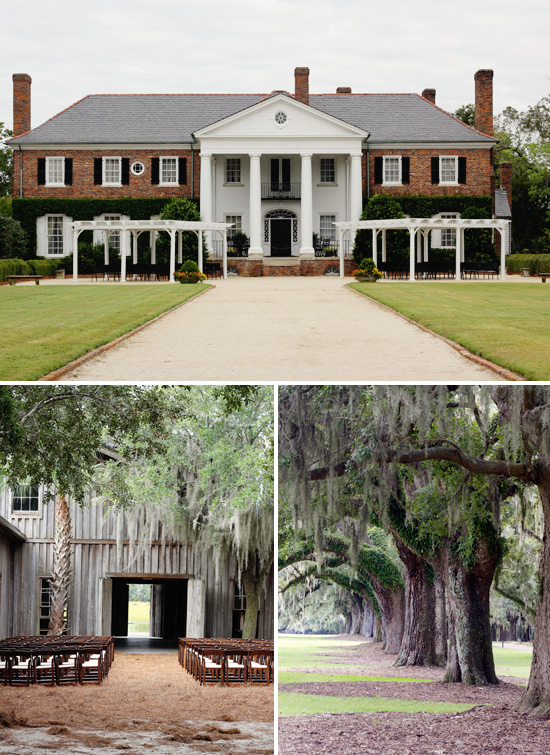 We were in Charleston for several days, so we also had time to do some day trips from there. We went to see Boone Hall Plantation and the Angel Oak Tree. I don't have any good pictures of the tree, because our camera lens crops everything so tightly (I'm going to get a new lens this month because we both realized on this trip that our lens is so limiting--it's frustrating!). These photos are from Boone Hall. It was both incredibly beautiful to see the plantation and home, and sobering to learn more about it's history of slavery.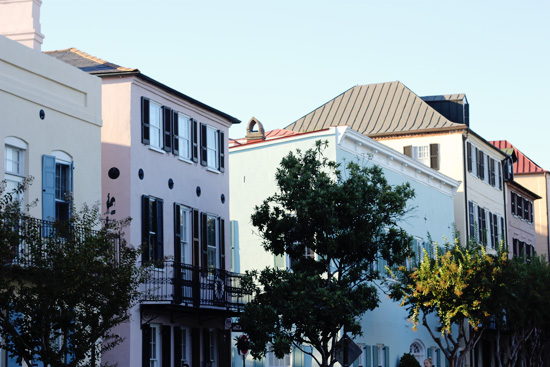 If you remember from this post, I had been excited to see Rainbow Row in Charleston. All the different colored houses were so cute--and that pink one was for sale! It's fun to look back at the post I wrote about all the things I wanted to do, now that we've actually gone and done them. I think we did a pretty good job of seeing what I hoped for (and then some) and eating Southern food til we could burst!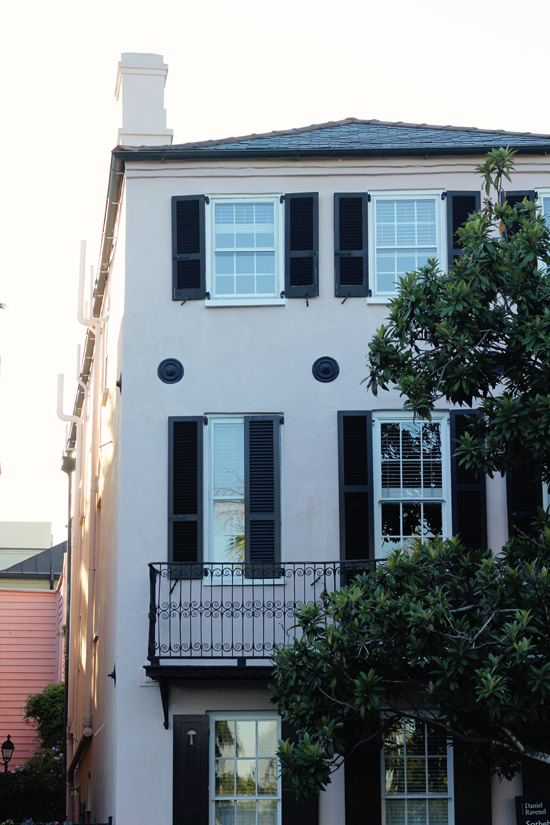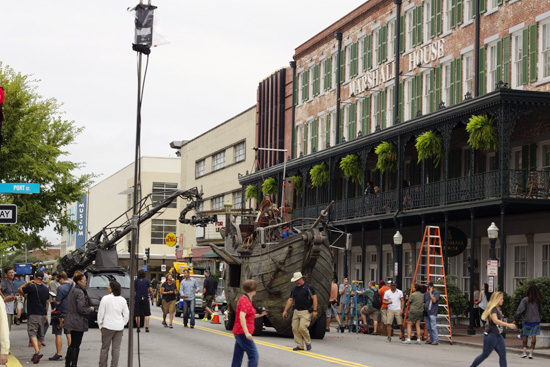 For some reason, I didn't take a whole lot of photos in Savannah. This one was right by our hotel, where they were filming a movie with Antonio Banderas. Some of our favorite things we did around there were Tybee Island and just walking around the downtown area. We also had the best barbecue of the trip (and possibly my life) at Wiley's. Ben had looked it up, and I was skeptical when we pulled up (on our way out to Tybee). But it was reeeeaaaally good. We also ate at Paula Deen's restaurant, The Lady & Sons, but I was less than impressed with that one.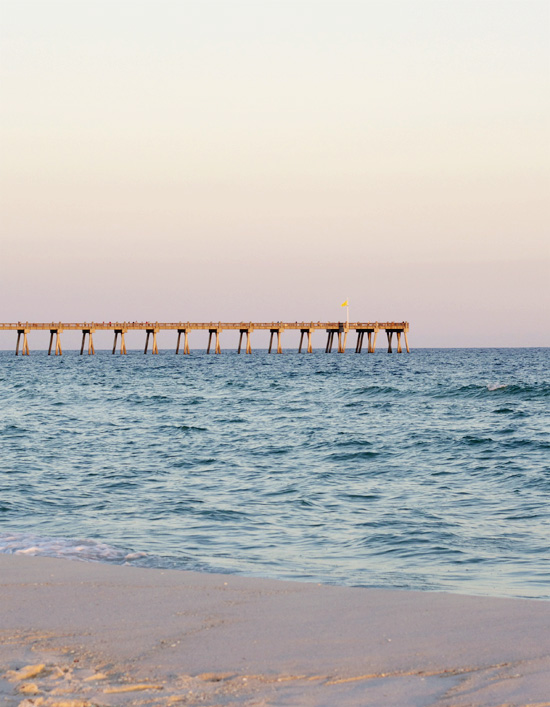 And this is Pensacola! It was really beautiful there, and the water was so blue and warm. Once again, Ben was the one who planned this part of the trip (he's always wanted to go to the Gulf coast), and I had been kind of indifferent about it. But once we got there, I was really blown away and so glad we made it one of our stops. It was by far the best beach I've ever been to.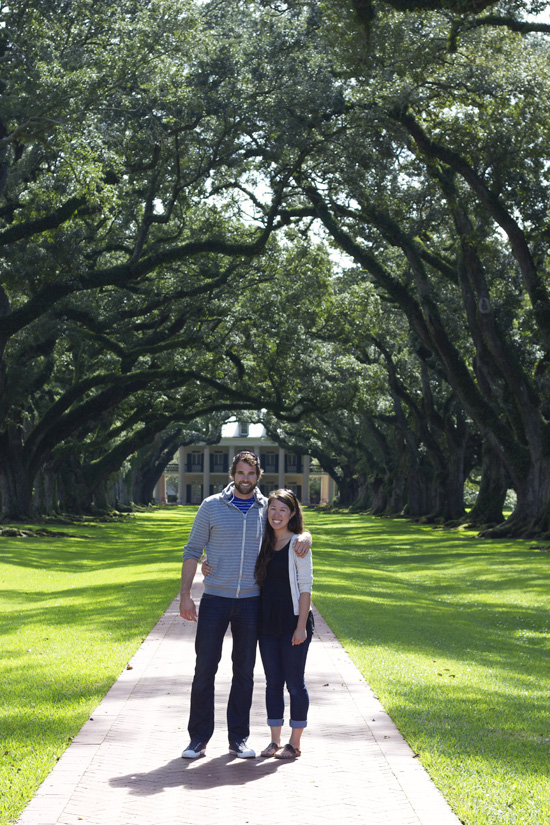 Our last stop before we headed back to Nashville was New Orleans. The first day we got there, we went straight to the French Quarter...but honestly it wasn't as great as I had expected. The buildings were really cool, but the city itself was pretty grungy and just not really my style. But the things we did outside of the city were amazing! I loooved Oak Alley Plantation (absolute dream house, and can you imagine coming home down that oak-lined drive every day?). We got to tour the inside as well, and we ate at the restaurant on the property--I got gumbo and Ben had crawfish etouffee and red beans and rice.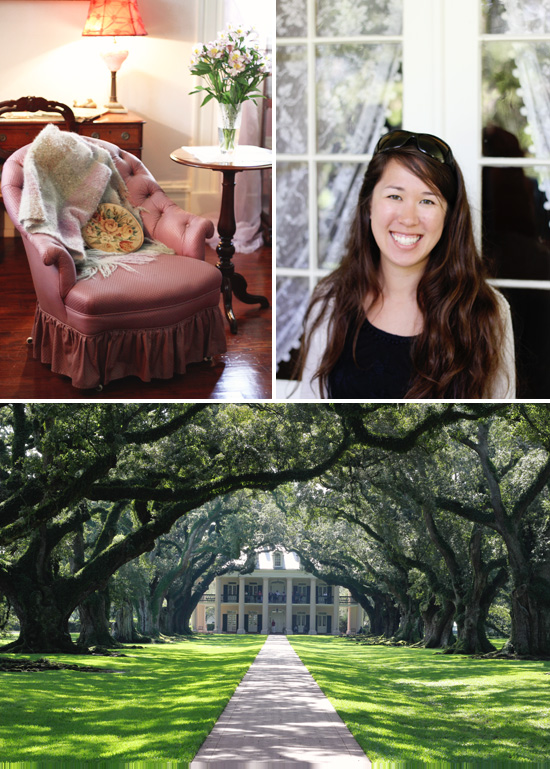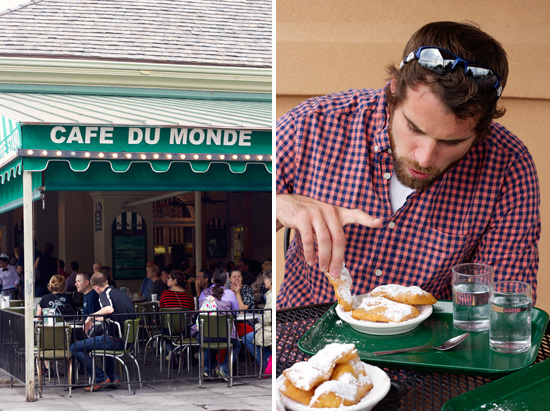 Of course, while in New Orleans we knew we had to get some beignets at the famous Cafe du Monde! We ate at the French Quarter location one morning, and we also ate at another (less crowded) location a few times. We've been craving beignets ever since we got back! We found a food truck near our work that sells them, and we've bought them a few times already. They're pretty good--the best we've found in Seattle so far--but they're not quite Cafe du Monde. I actually think we might try to make our own homemade beignets this weekend! Ben's dad has a family recipe that we've made a few times...they are really good and have a little bit of spice in them.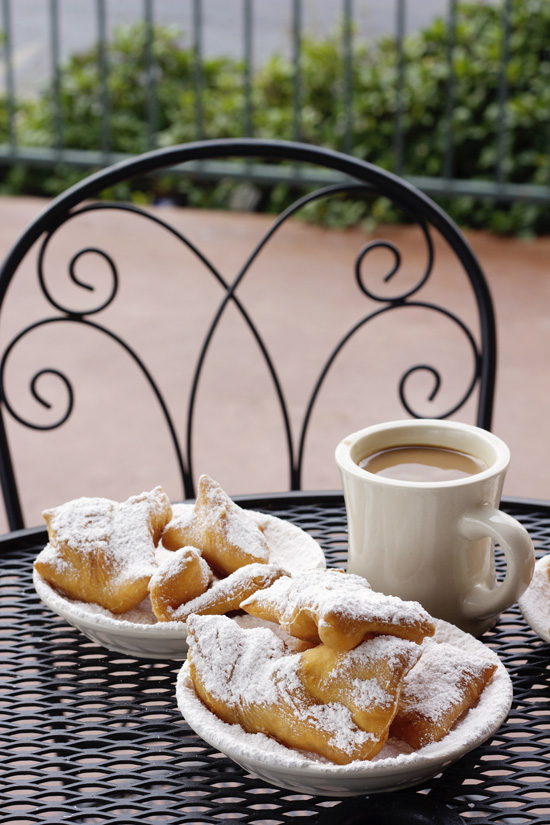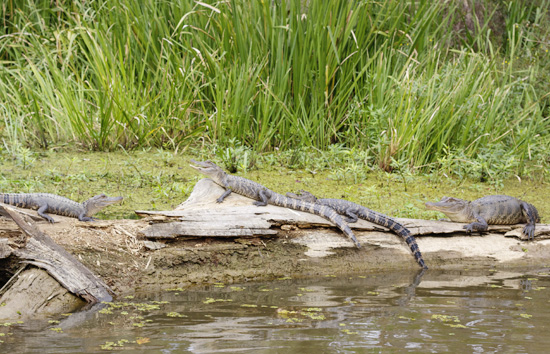 We also did a swamp tour one of the days we were in New Orleans. It was actually one of my favorite things we did on our trip! The swamp itself was so unique and beautiful--way different from what we're used to--and we saw so many alligators.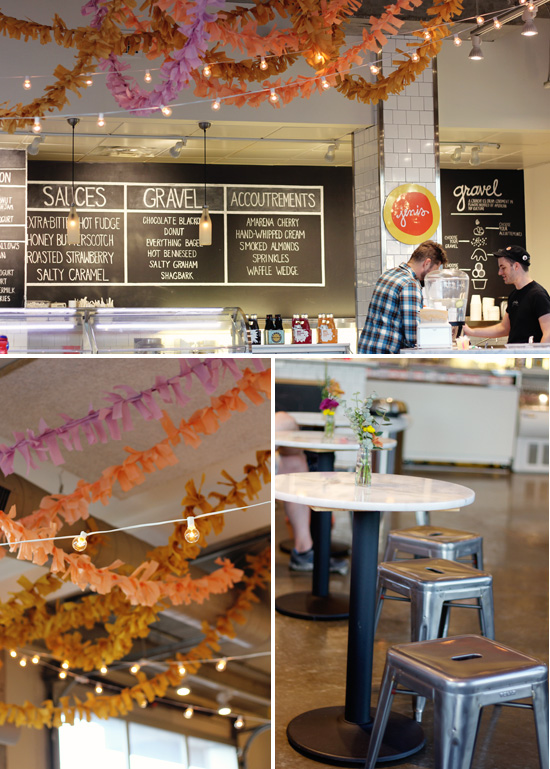 Lastly, we looped back up to Nashville and hung out there a few more days before we returned our rental car and flew home. It was bittersweet coming back to the same city we started in, and knowing the trip was almost over. We were glad we got the chance to see Mammoth Cave (we had planned to go there when we first got to Nashville, but it was closed due to the government shutdown). It's worth the drive to get there--I thought it was really cool to see, and part of the drive we did through Kentucky was absolutely beautiful, with the cutest farmhouses on either side of the road, and lots of antique stores that were calling my name! Our last night in Nashville, we treated ourselves to some Jeni's ice cream, which was pretty darn delicious. I thought their shop was adorable too, with those Tolix stools and tissue paper garlands!
So that's it! Our trip in a nutshell. It was probably my favorite vacation that I've ever done...we were really happy with all the places we chose to see, and all the activities we did. If you are planning a similar trip and want some more specific suggestions, just shoot me an email! And if you missed it, you can see part one of my photos here.
Do you guys have any fun plans this weekend? I'm going to this Etsy pop up at West Elm tomorrow with some girlfriends. If you're in Seattle, you should go too!