I've got the photos from our Southern road trip uploaded and ready to share! I realized while I was going through them that there a lot of fun places I didn't take any pictures of...and others that I have so many from. I tend to feel awkward pulling out a big camera while eating dinner at a restaurant or browsing a cute shop, plus sometimes I think that can take away from the experience of living in the moment and enjoying your time together. Like if we're at a coffee shop and I spend a bunch of time shooting my drink and the space itself, and meanwhile Ben's already finished his and mine is getting cold! But I do like having pictures to look back on afterward, and now I'm kind of wishing I'd snapped at least a couple photos from a few more places that would have been fun to share with you all. Oh well, that's something I hope I'll get better at--balancing the documenting and the doing while we're traveling. Even though these photos are far from all-inclusive, I hope you enjoy getting more of a glimpse into what we did! I also posted some photos from our phones in this post, in case you missed it.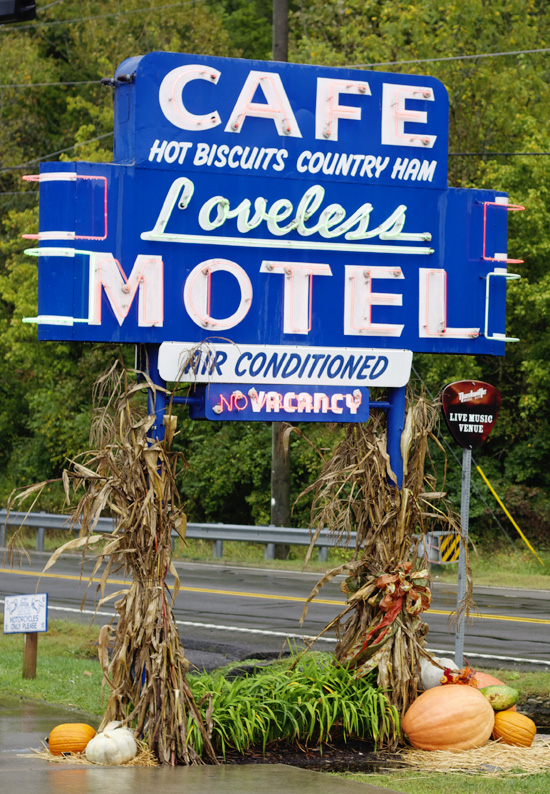 One of our favorite places we ate in Nashville was The Loveless Cafe. Their biscuits were the best I've ever had (so flaky and buttery!), and the drive out there was really pretty as well. They had a few shops on the property so you could browse while waiting for your table to be ready. These rocking chairs were lined up outside one of them!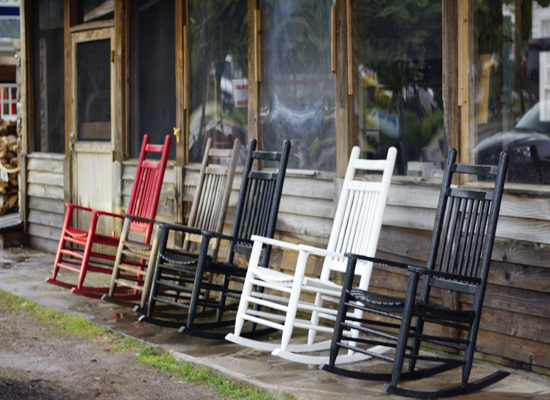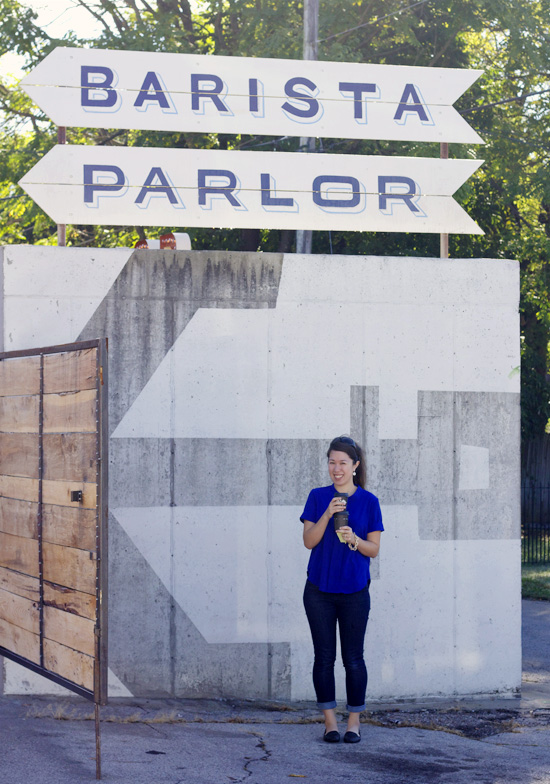 In Nashville we also grabbed coffee at a place called Barista Parlor. I thought it was a really cool space--a converted garage, with an indoor-outdoor feel and lots of industrial furnishings. The coffee was really good too (although Ben was a little surprised when he saw that a 12 oz drip was over $4). Oh well, no penny-pinching when you're on vacation, right?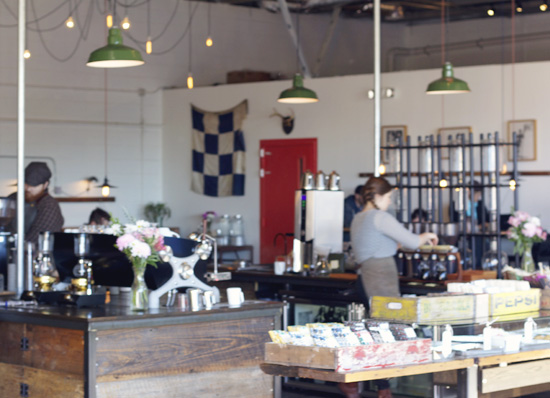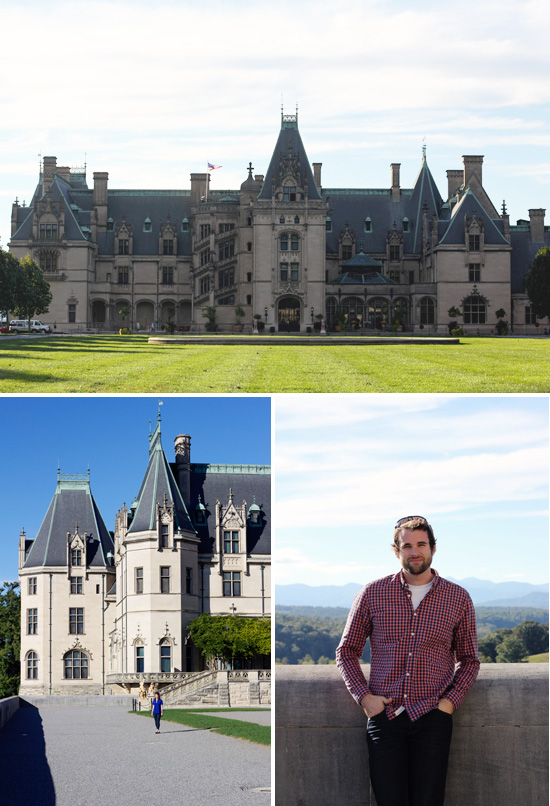 Biltmore Estate in Asheville, NC was amaaaazing. The house itself was huge--the largest privately owned home in the US, with over 65 fireplaces, an indoor pool, and an indoor bowling alley. It was the home of George Vanderbilt. We thought the gardens and grounds were really beautiful as well--and there's even a winery on the estate!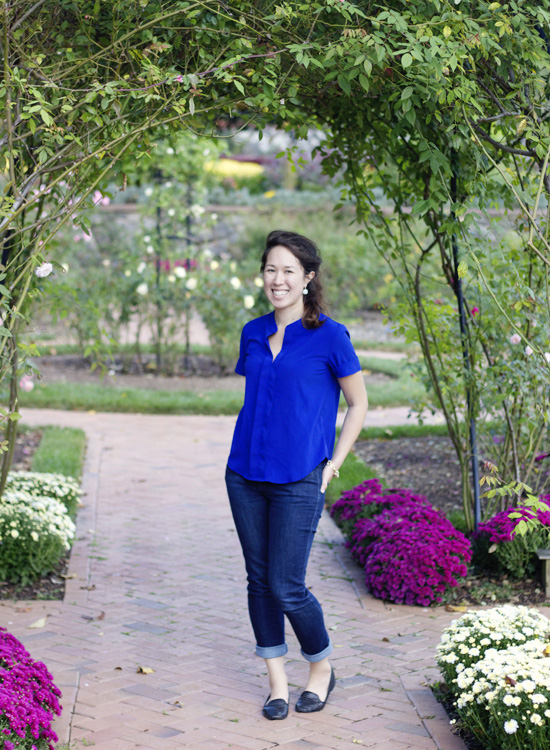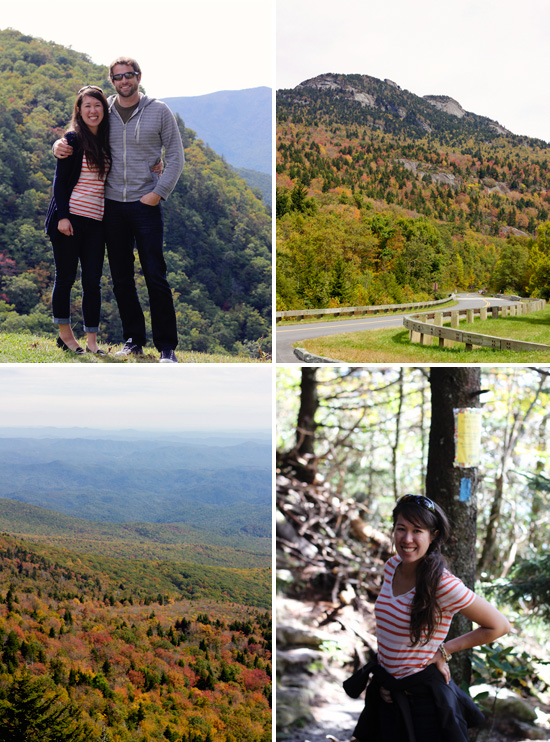 These are some of our photos from the Blue Ridge Parkway. The colorful fall trees were really stunning against the blue Smoky Mountains. We pulled off at Grandfather Rock and did a little hiking there (and crossed the mile-high swinging bridge...which was actually not scary at all). I also got interviewed by a news reporter who was doing a story on the changing colors and the government shutdown!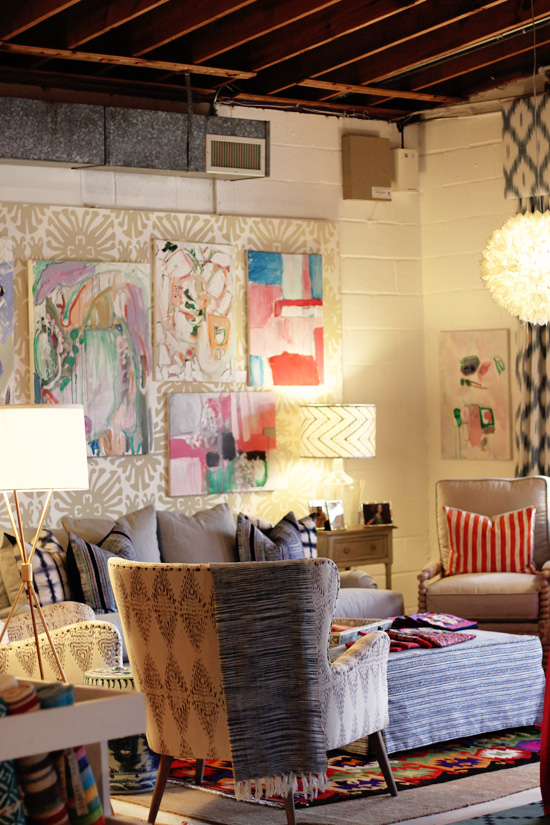 In Raleigh, we checked out Furbish Studio. It was super cute!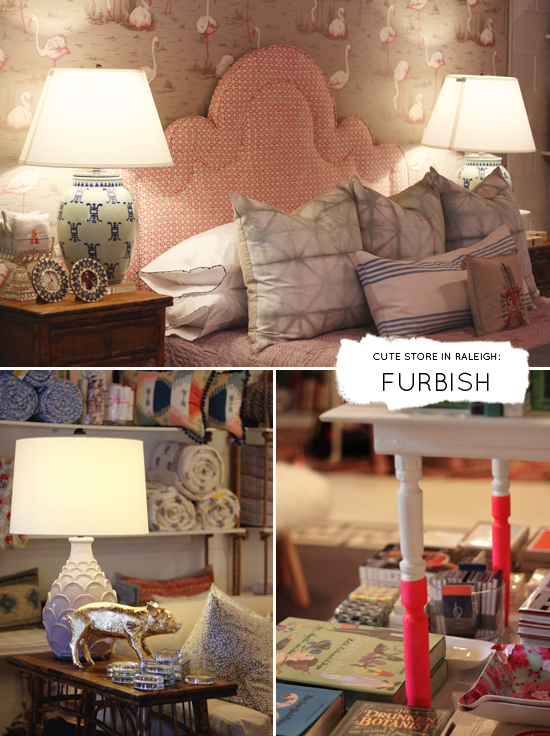 I love the dipped table legs and the rope shelf (I was just talking about making a shelf like that in this post!).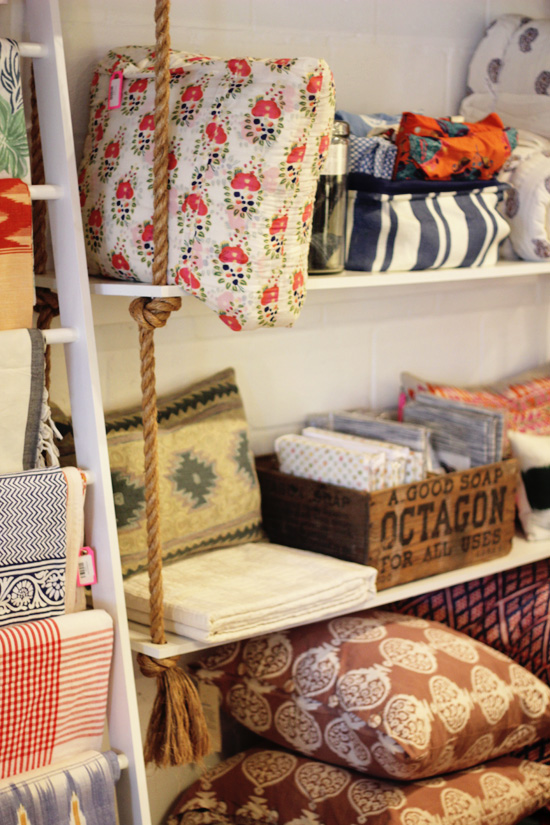 Have you been to any of these places? Check back tomorrow for part two.