Thank you so much to everyone who took the time to leave comments on my post last Wednesday! I really enjoyed reading them all and hearing your perspective. And don't worry, just because I took a few days off after publishing that post doesn't mean I'm going to stop blogging :) I just wanted a little time to figure out my "plan" going forward. All the bloggers who left comments said that they enjoy seeing their content re-blogged and shared with proper credit, and that is my feeling too. So I think I will continue to share inspiring content from other blogs, along with my own projects and photos. But I'll be more careful about posting the work of non-bloggers, asking for permission beforehand, etc. I'm still kind of unsure about the whole thing, but this feels like a realistic plan that I can actually stick to. Soooo, I'm moving on! On to the fun stuff...phew.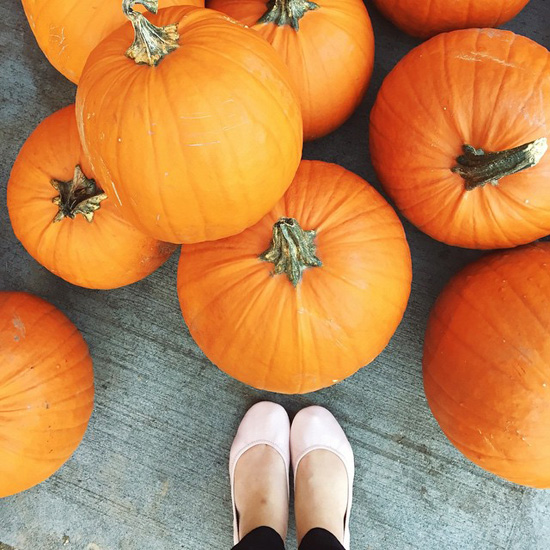 Today, I thought I'd share some of my iPhone pics from the month of October. It's been a good month! I just started a new thing where I am *trying* to share one Instagram every day, so I will probably have a lot more photos to share next month.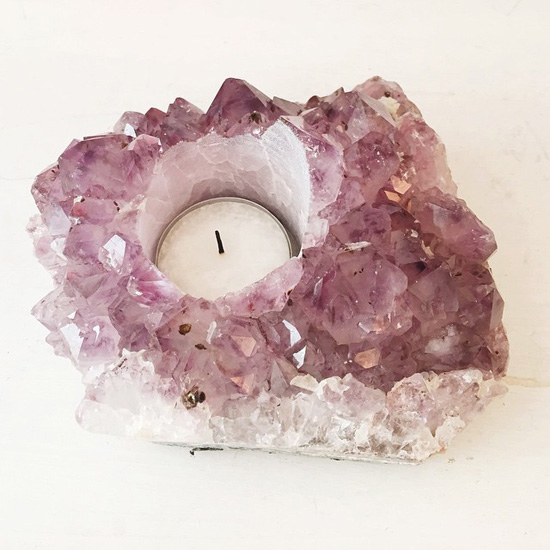 Remember how awhile ago, I mentioned I wanted to get an amethyst tea light holder? Well, I got one this month! It's just as pretty as I thought it would be.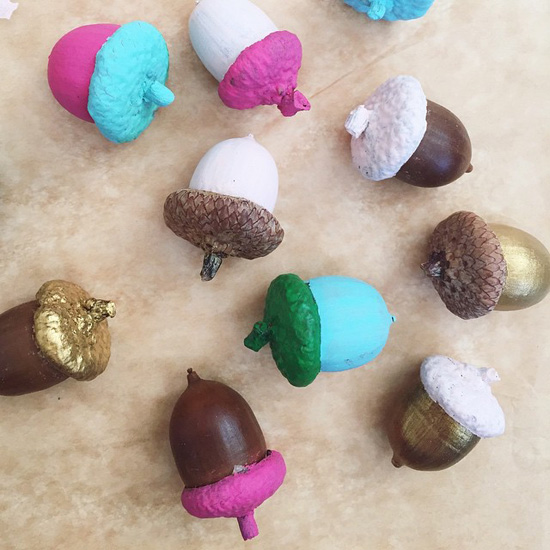 I also painted a bunch of acorns and added a garland of them to our mantel. I'll share more photos of it later.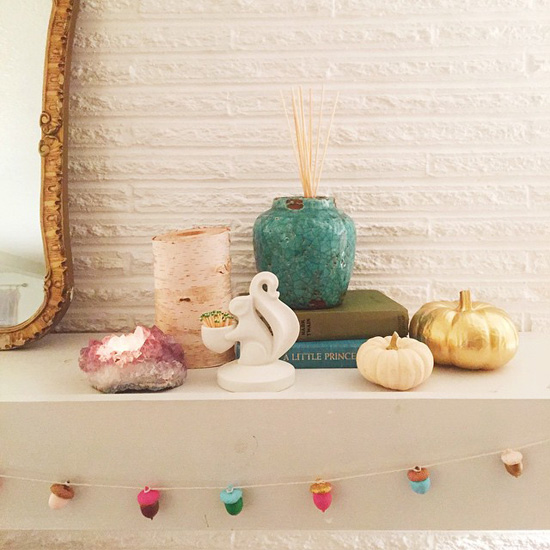 P.S. Isn't that squirrel match strike adorable? It's the one I mentioned in this wish list. I got the puffer vest too!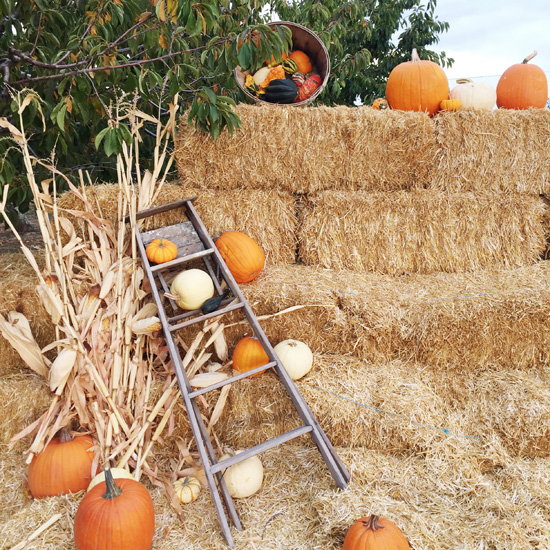 The first weekend of October, we went to Spokane and hung out with my family and some friends. While we were there, we went to Greenbluff--a collection of farms where you can get pumpkins, apples, and other fall treats.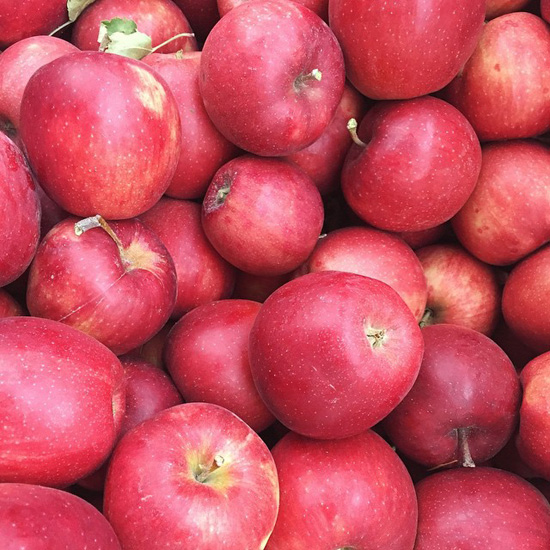 All the apples were sooo pretty!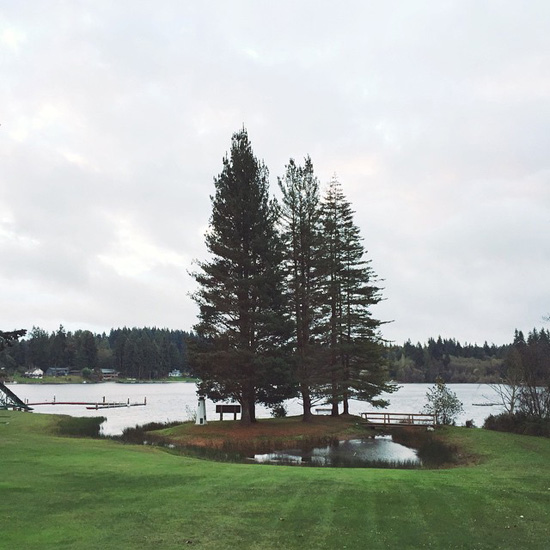 The weekend after that, we went to Whidbey Island and served at a retreat.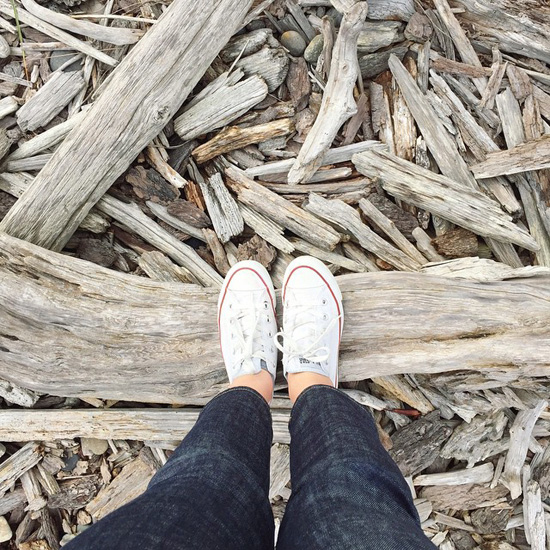 During our break, we explored the beaches and an old military fort that was pretty cool.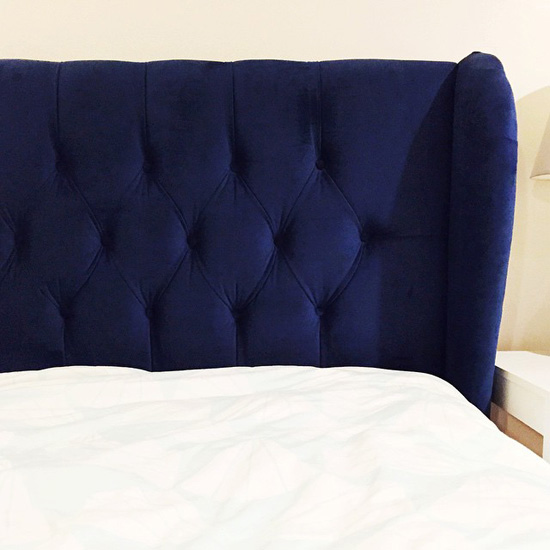 One of the most exciting things this month was that we finally got our bed! As you can see, we chose blue in the end. I love it! I'll share more photos of our bedroom at some point too.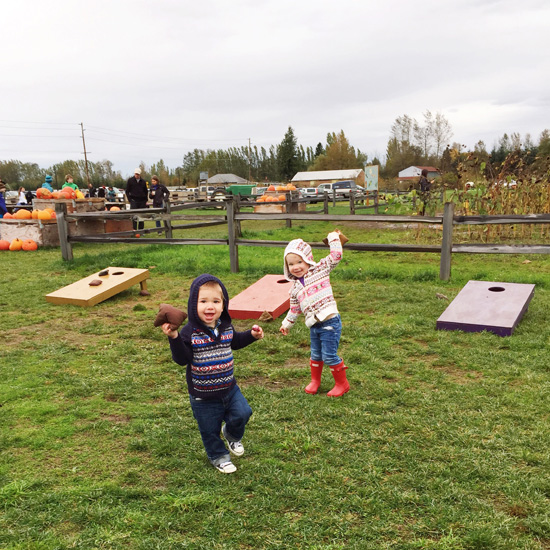 The weekend before last, we took a little trip to Bellingham with Ben's brother, his wife, and their three kids. Our favorite part of the trip was going to Bellewood Acres, where we bought a few fall treats and played lots of cornhole (aka beanbag toss).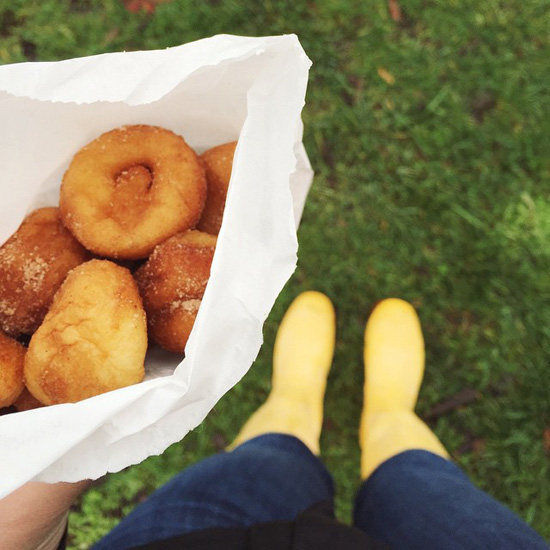 The best part was hot apple cider donuts...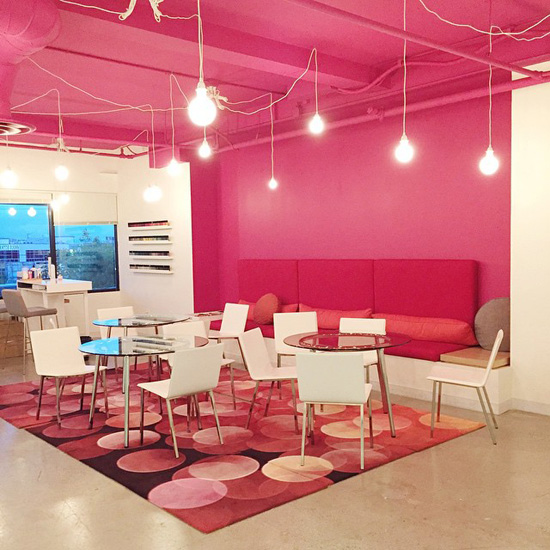 In case you've ever been curious about my day job, I shared a photo of the Julep office, where I work. Yep, it's full of pink!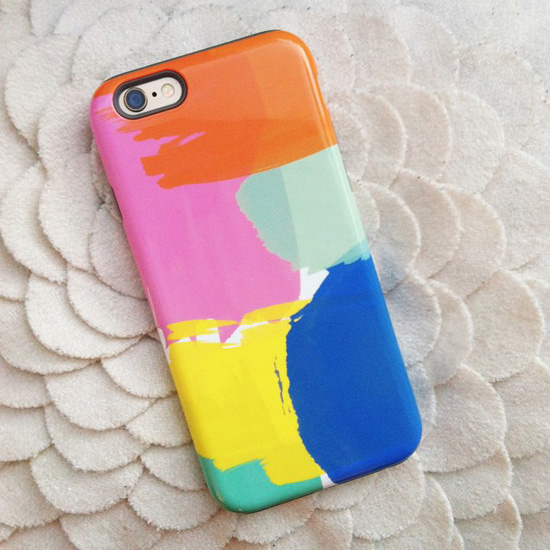 Remember when I shared a bunch of iPhone 6 cases I was considering? This is the one I got! What do you think of it?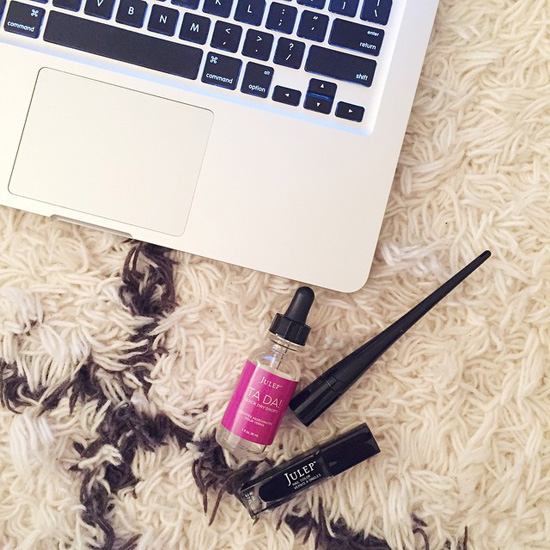 More Julep stuff…I've been doing my nails at least once a week since I started working there. Those Ta-Da drops in the photo are amazing…they dry your nails so much faster!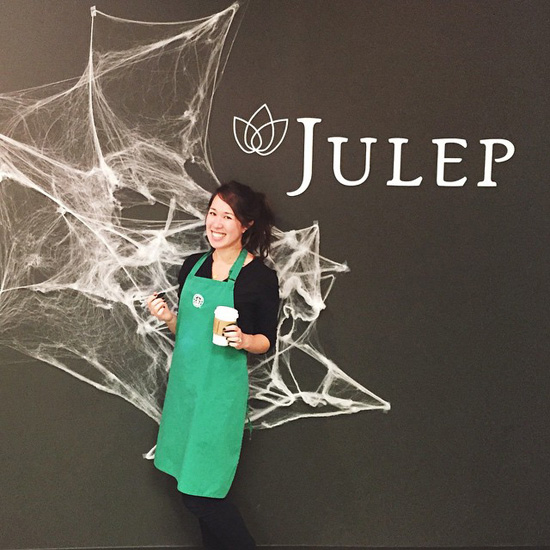 This was my "Halloween costume." Fellow lazy people, take note--this was the easiest thing ever (and free!). I just wore a black shirt and black pants, got the apron from my sister-in-law who used to be a barista, and put it on once I got to work.
And that was my October, in a nutshell! How was your month?
Follow me on Instagram for more.