I still have a lot of things I want from last month's wish list…it was a big one, after all. The main thing is the bed. I wanted to get it last month, but Ben convinced me to wait. So this month, we should be able to get it (yaaay)! Besides that, here are some other things I'd love to get. We'll see how many I can actually afford. Fingers crossed for sales and coupon codes!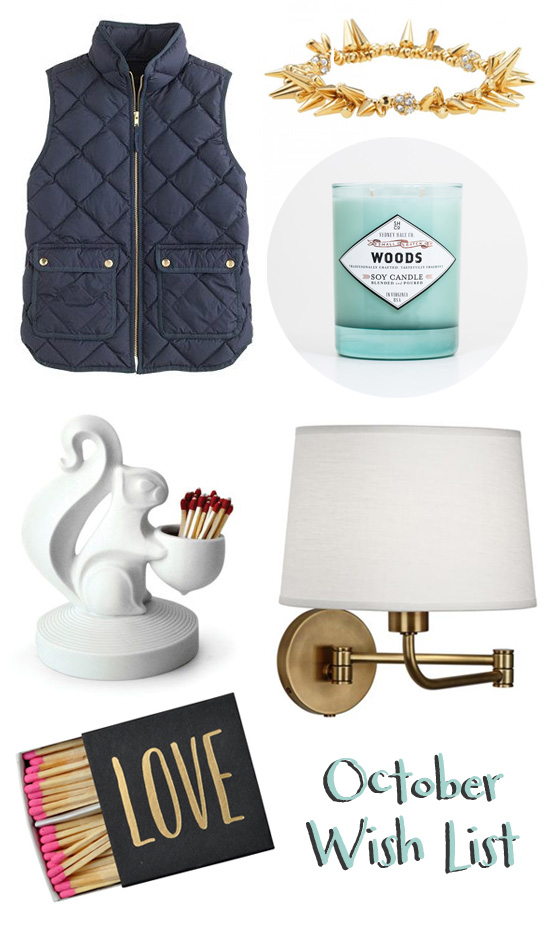 Quilted puffer vest - $120 / Gold spike bracelet - $59 (I've been eyeing this for awhile) / Sandalwood scented candle - $30 (it's Ben's favorite scent…and the candle itself is so pretty) / Squirrel match holder - $42 / Swing arm lamp - $182 (I just found this, and I love it so much more than the lamp I posted last month. One on either side of the bed would be perfect for our bedroom!) / Pink tipped matches - $7
What's on your wish list for October? Have you bought anything recently that you're really excited about?