I've kind of dropped the ball on DIY projects lately. As I mentioned before, it's partially because our house is getting so full we don't really need any new decor, and partially because I don't have a lot of extra time to work on "just for fun" projects. But luckily, today's DIY is both practical and super easy--totally worth doing! I finished it in under 10 minutes (not counting drying time).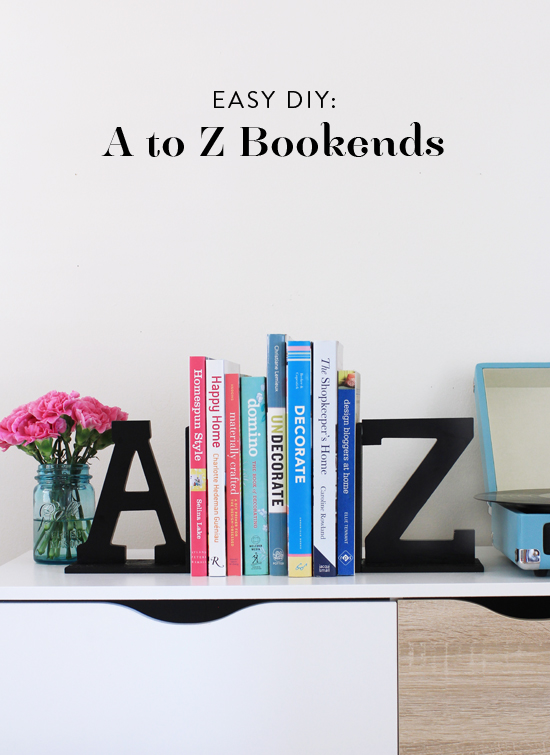 This month, all of the Michaels Makers were challenged to create something with Michaels' new Alphabet Soup by Make Market™ line of products. It's a pretty cool collection, with letters in every style and finish you could dream of! Wood, metal, acrylic, patterned fabric, and more...there were tons of options to choose from, but in the end I went with some simple black letters for my A to Z bookends.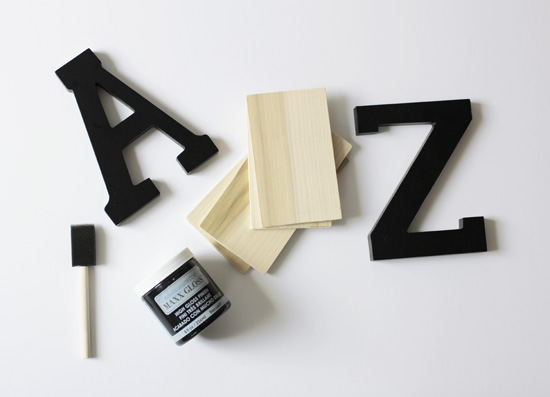 Once I'd picked out my letters, I cut some thin wood boards to size. I measured the length and height of the letters to determine where I should cut the boards. Then, I painted the boards with glossy black paint and waited for them to dry.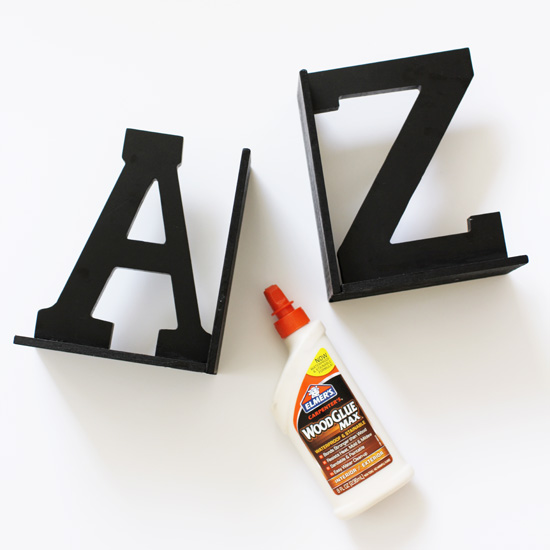 Next, I glued the boards together at a 90 degree angle, to form an "L" shape. Once the glue was dry and secure, I turned one of the L-shaped boards backwards and glued the "A" onto it, then glued the "Z" onto the other.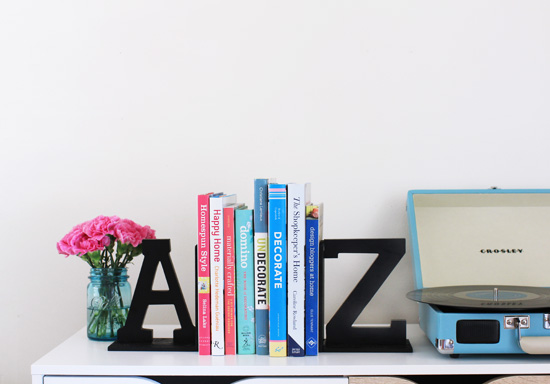 And that was it! Such a simple project, truly. I love the concept of "A to Z" bookends, but you could also use other letters or shapes to make your own! That's the fun thing about crafts...you're not beholden to what a store is selling, and you can design your project and personalize it to fit your style.
If you want more alphabet inspiration, check out the fun projects on Michaels.com and the other 49 Makers' ideas on The Glue String!
Thanks to Michaels for partnering with on this post!