Thank you all for your suggestions on my post yesterday, and those of you who left comments on Instagram. I'm getting so excited for our Southern road trip! Please keep leaving me suggestions if you think of them--I read every comment you all write. Today, I wanted to share a DIY project that I recently did: concrete magnets! This is a very easy project that has so much potential. Silicone ice cube trays and molds come in tons of fun shapes, so you could do hearts or letters, or whatever you like! I think they'd make great gifts--put a few in a box with a note that says: "you're a star!" or "you make me starry-eyed."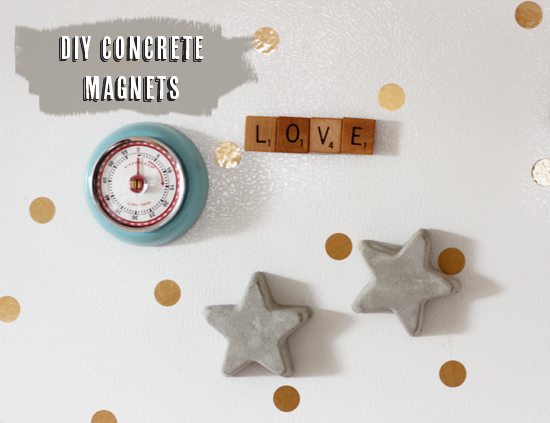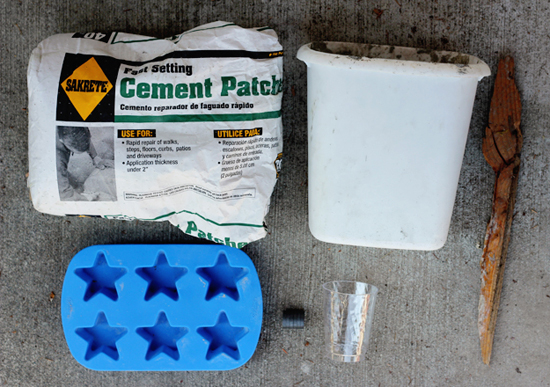 The supplies: a silicone ice cube tray, magnets, concrete mix, a bucket or container to mix the concrete in, a stick for stirring, and a cup to scoop the concrete with.
Mix the cement according to the directions on the package. Start by putting a couple inches of water in the bottom of your bucket, then pour in the cement mix til it reaches the consistency of pancake batter. Scoop the cement out and fill each compartment of the silicone mold about half full (or however thick you want your finished magnets to be). Pick up the mold and set it down again a couple times to make sure the cement has reached every corner.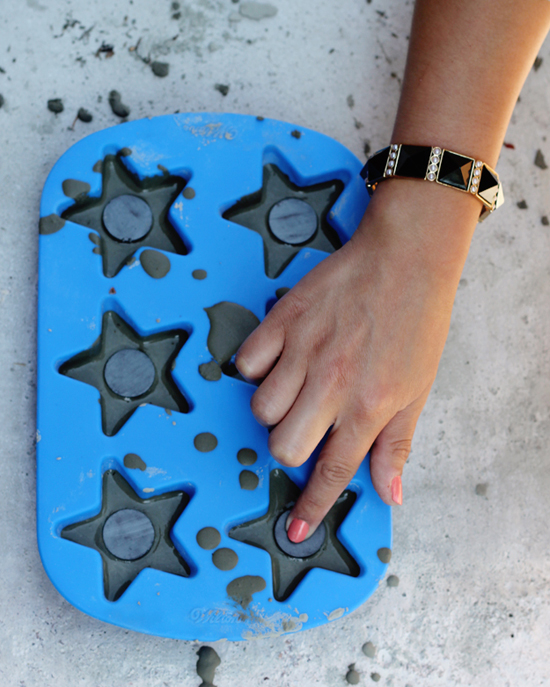 When the concrete has just started to set but is still pliable, push in the magnets, leaving just the very top of them poking out. Wait for the concrete to fully set, following the directions on the package. Or if you're impatient (like me!), wait at least 8 hours.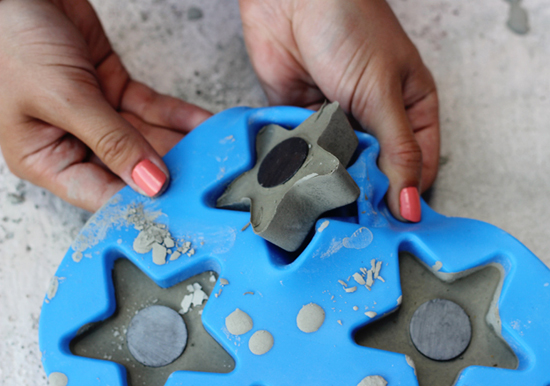 Pop the hardened magnets out of the silicone mold. They should come out really easily. You can sand the bottom edges to smooth them out a little if you'd like.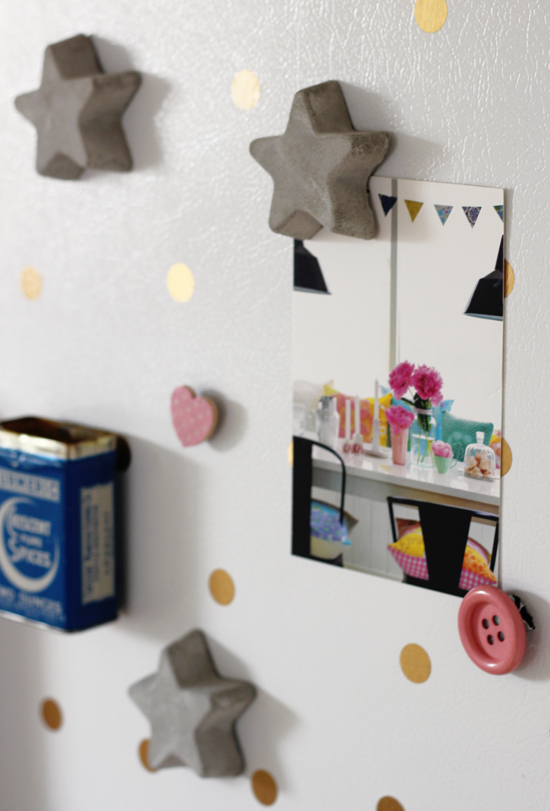 And that's it! Stick them on your fridge, admire your handiwork, and dream of all the projects you could do with concrete + silicone molds.
P.S. I created this project for Buzzfeed. Check out their post here, with 22 inspiring concrete projects!