You guys have seen the George Nelson ball clock, right? It's a modern design classic, super gorgeous and fun...but at nearly $400 it's also dang expensive for a clock. Well, when I was putting together Ben's home office, I came across this clock which looks very similar but costs waaaay less. So I got it! The only problem? The black balls--they're just not as cute as the colorful ones. I always had it in the back of my head that I could paint them, so when we found out that we're having a baby boy I decided the clock would be perfect for our nursery!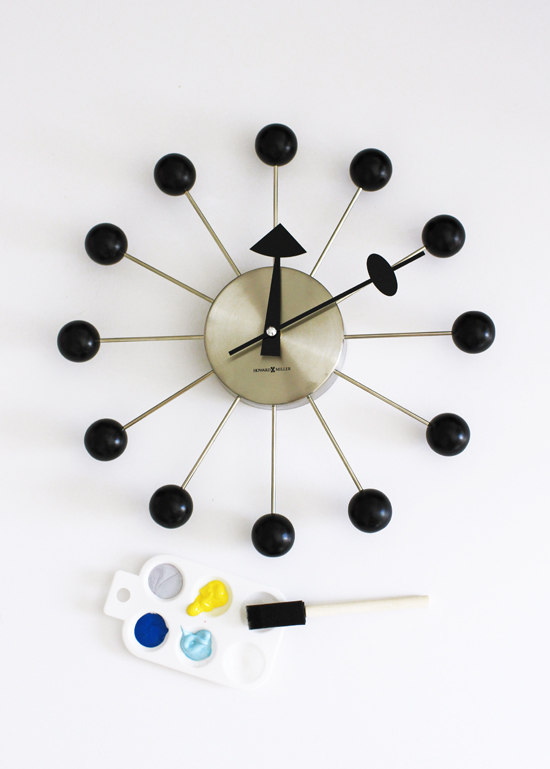 Here it is: the easiest "DIY" clock you'll ever make. It's as simple as painting the balls to match the color scheme of your room! I also added a layer of varnish to lock in the paint and make the balls shiny, but really, it's the easiest project ever.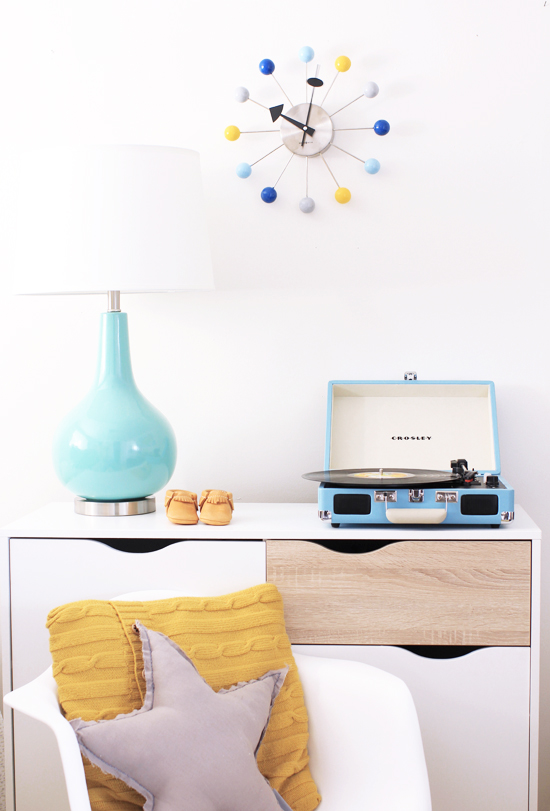 P.S. We haven't started setting up the nursery furniture yet, so this is not the final spot where the clock will go (or any of those other pieces, for that matter). But good enough for a photo!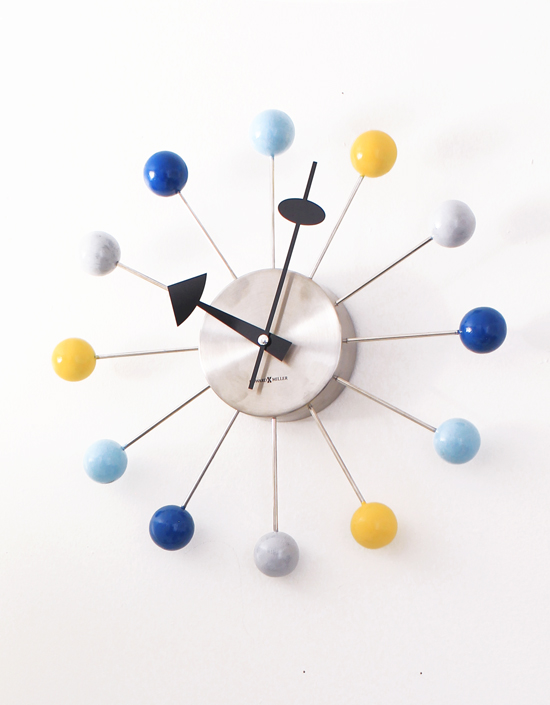 P.P.S. It's worth mentioning, if you like the colors on the George Nelson original, hayneedle now has a replica with the same colors. It wasn't available when I got mine or I'd have probably just gone with that. But I'm still glad I got to do a custom color scheme for our baby! That's the nice thing about a DIY...when you're doing the work yourself, you can make it exactly what you want.