There aren't many rooms in our house that could be described as "manly" (probably zero, to be exact). My decorating style and love of pink have definitely infiltrated everywhere. So when hayneedle.com reached out to me about creating a manly home office, I was interested, but also a little worried about how it would fit in with the rest of our decor. My perception of "manly" style was all dark leather, pool tables, and stupid man cave signs. But luckily, once I started checking out hayneedle.com, I realized they have a huge selection of beautiful, modern pieces that are both manly and stylish.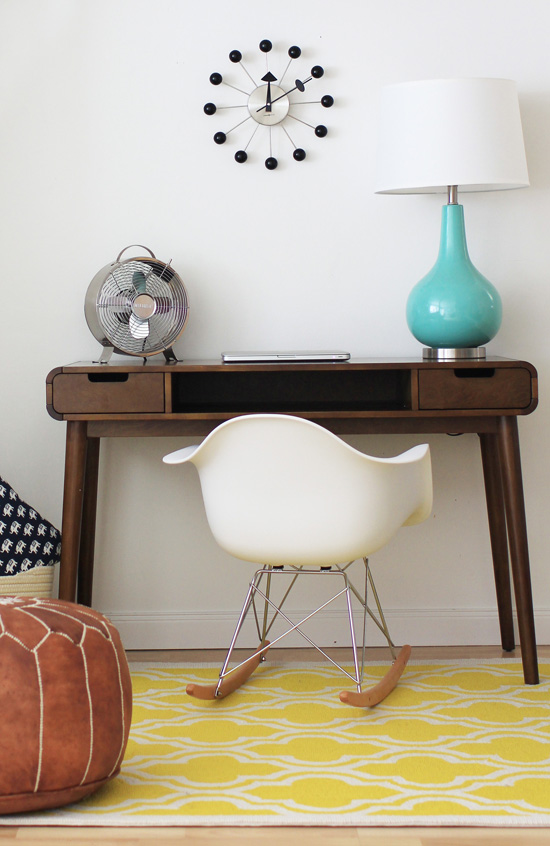 Ben helped me a lot with this room (after all, it's for him!), and it was fun to see which pieces he picked out.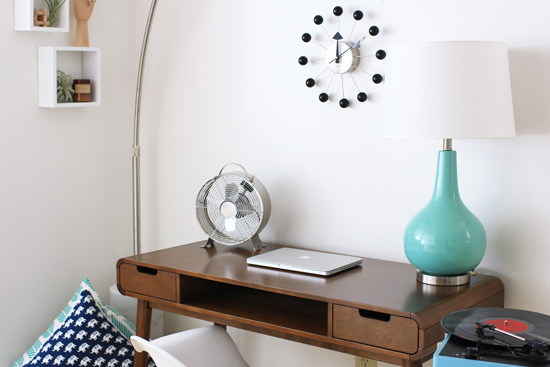 I think my favorite is probably that desk. I love the clean lines, rounded corners, and tapered legs. Good job, Ben.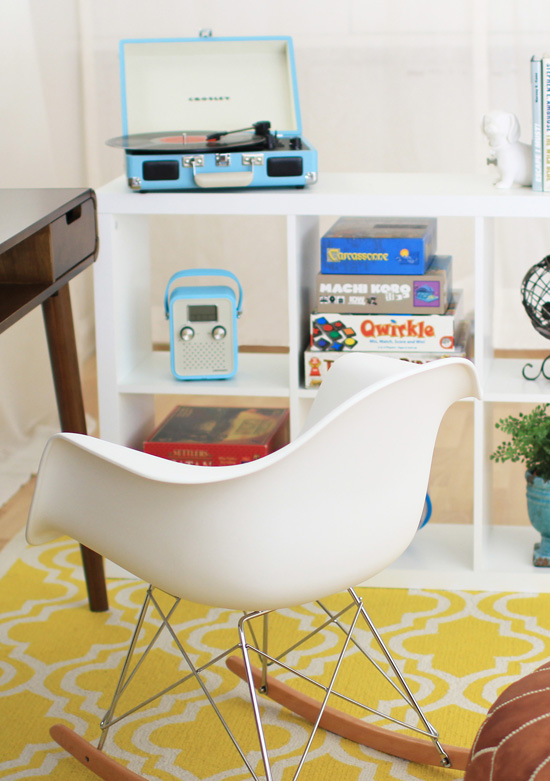 The record player has also been fun. We got a bunch of old records from Goodwill, and I feel super retro playing them as background music while we cook, play games, etc.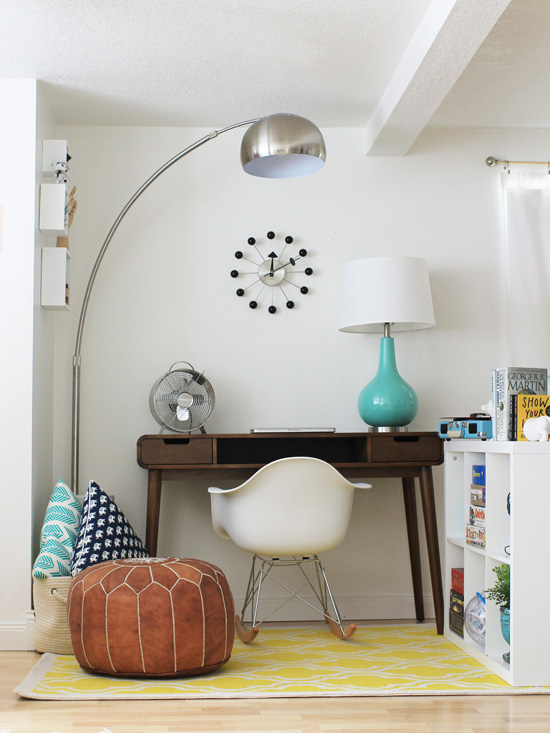 Ben's favorite piece is the futuristic arc floor lamp. I have to admit, it's pretty cool.
Have you ever checked out hayneedle.com? They have a huge selection of stylish home goods--and the best part is, everything gets delivered right to your door so you don't have to lug a bunch of furniture home! Here are some of the pieces we used for Ben's home office: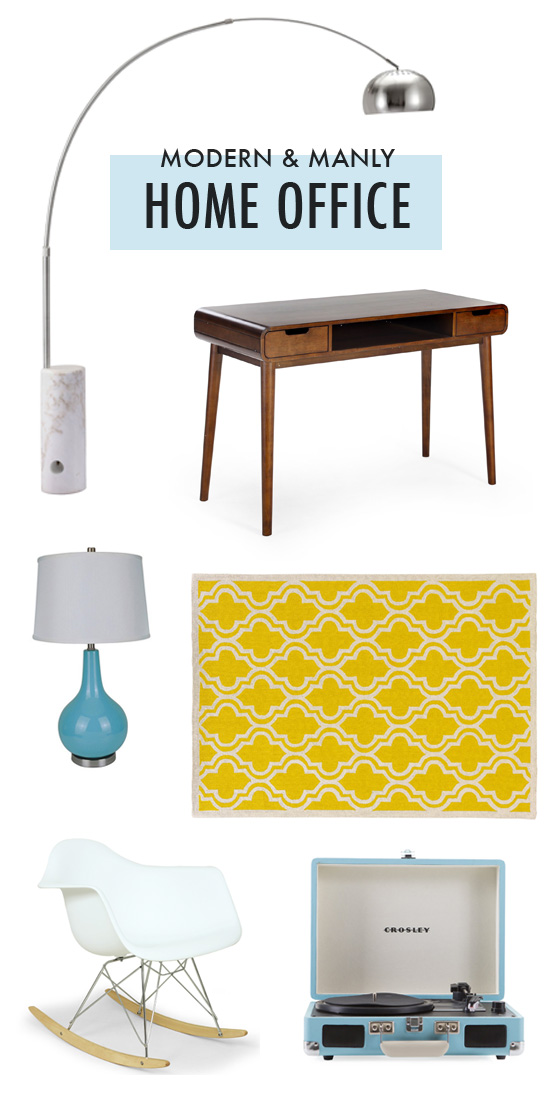 Floor lamp / Desk / Table lamp / Rug / Chair / Record player
For all the shopping sources, check out my Styleboard here, and view the full makeover here.

I'm really happy with how this room came together! I think it feels pretty cohesive with the rest of our house, but can still be classified as manly. It's not a dark man cave (thank goodness!) but at least there isn't any pink, right?
Thanks to hayneedle.com for partnering with me on this post