I love having fresh flowers in the house; they cheer the place up, add color, and make it smell so good! This past weekend I picked a bunch of lilacs from our backyard and put them on our mantel. It was the most effortless arrangement ever--I just took an old milk pail out with me and packed it full. It was so easy, it made me start thinking about flower arranging. If I'm trying to mix different blooms together and have them look just right, sometimes it turns out well...sometimes not so much. But whenever I make a simple arrangement using only one type of bloom, it looks good. The next time you want some fresh flowers in the house, try taking a cute vessel (could be a bucket, a mason jar, a tea pot, or just a regular vase) and fill it up with all one type of bloom. Frustration-free and foolproof!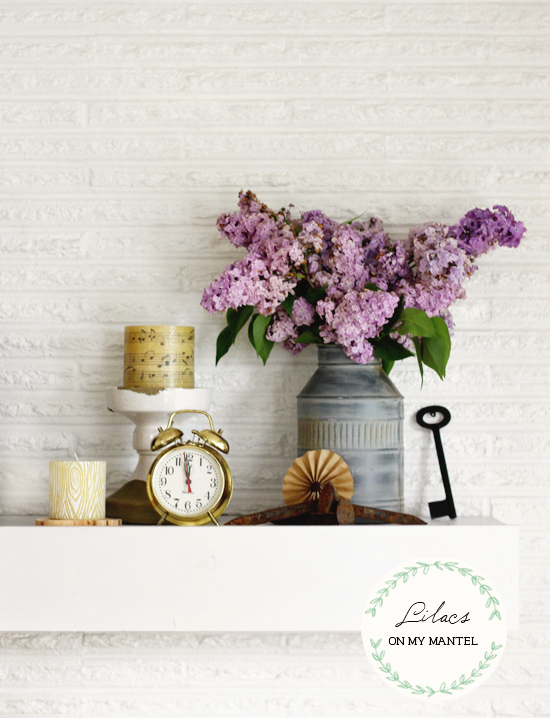 I never try to make arrangements look perfectly symmetrical. Lopsided, carefree bouquets look so much more natural anyways, so keep it casual and don't stress too much. Especially when you're working with all one type of flower, you don't have to agonize over where to put each stem.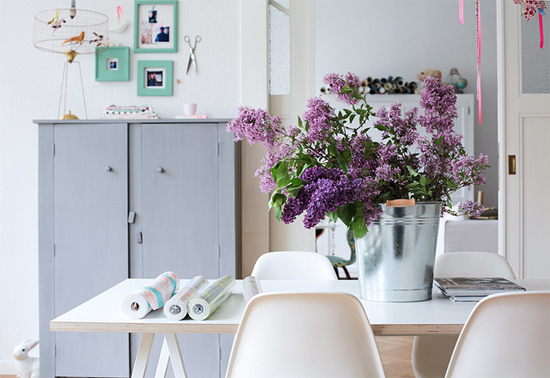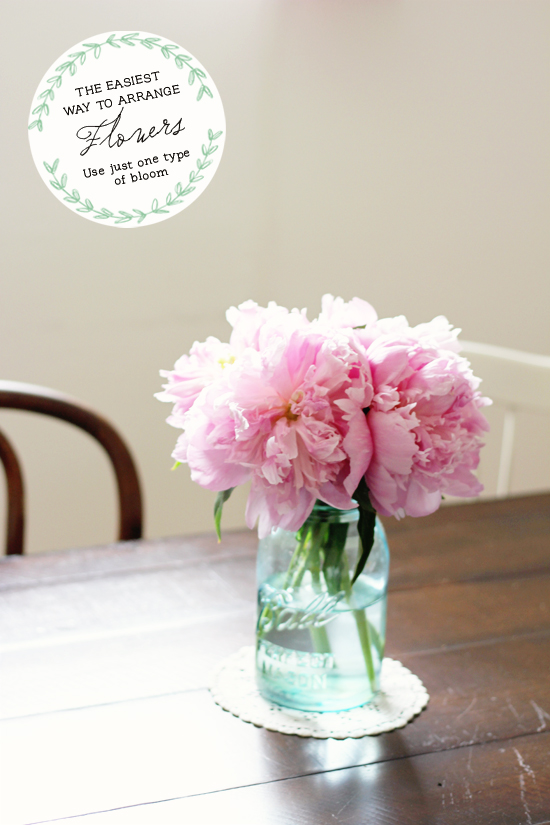 These peonies are from my house too. Ben brought them home for me last weekend (he knows me well)! I can never decide if I like peonies better when they're more closed up or open like the ones above. They're so pretty either way.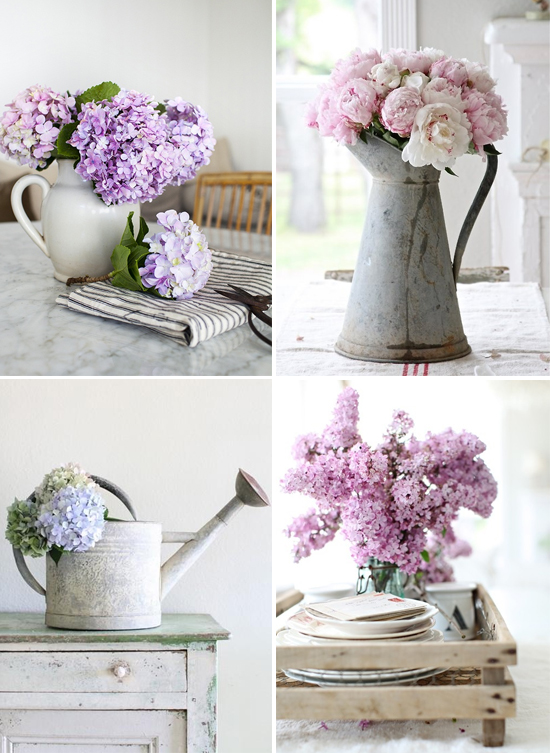 You don't always have to put flowers in vases...in fact, I prefer non-traditional vessels for floral arrangements. Pitchers, ceramic crocks, and watering cans are some cute ideas. Whatever you can find around your house that can hold water! Even a tin can with the label taken off or an old medicine bottle would be lovely.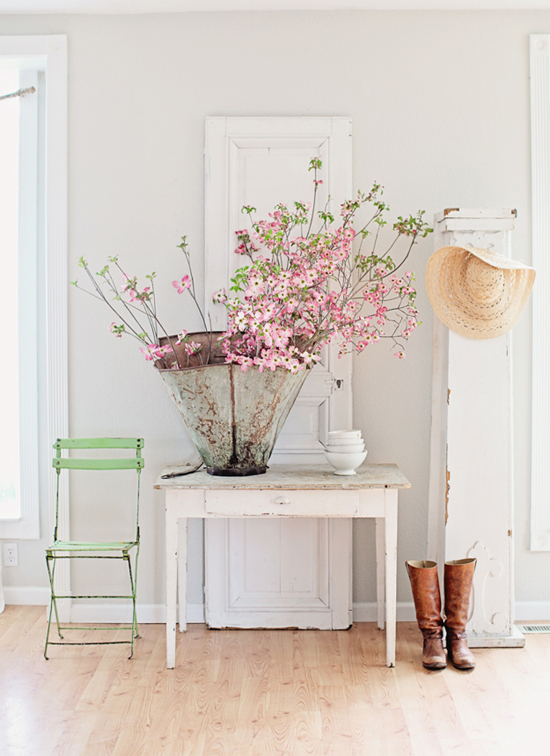 Now that I've told you what I think is the easiest way to arrange flowers, what are your favorite tips for arrangements that look good every time?