Happy Fourth of July! I wanted to share a fun last-minute idea to add some patriotism to your table. Use a star shaped cookie cutter to cut up a watermelon and make it super cute and festive! You could also do this with other types of fruit--strawberries, cantaloupe, pineapple, etc...but watermelon is so easy to cut, and it's red, which makes it perfect for today.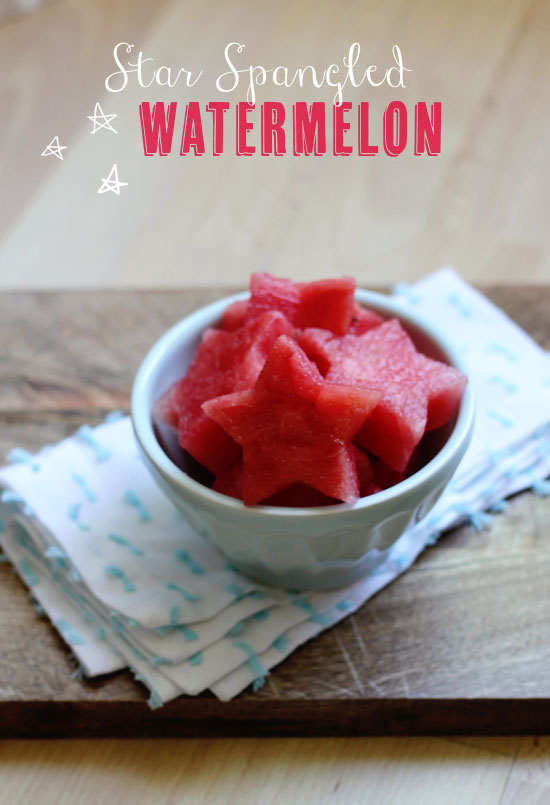 All you do is slice the watermelon into rounds that are about the same height as your cookie cutter (or a little shorter). Then press the cookie cutter firmly down and pop the watermelon out. Easy!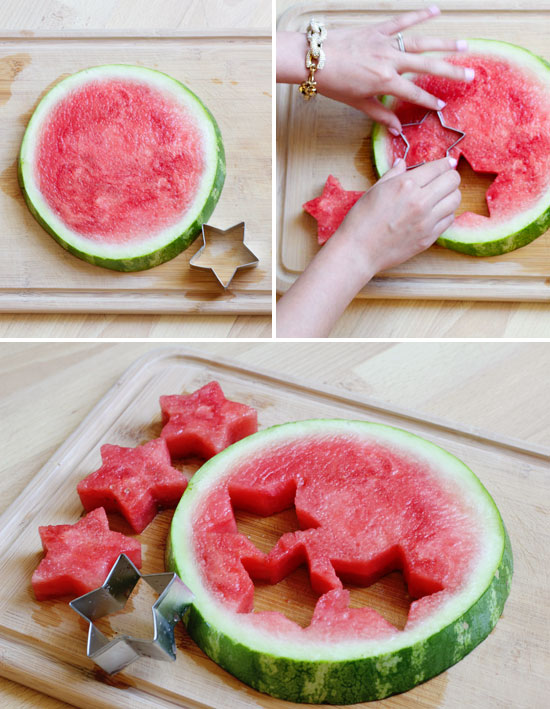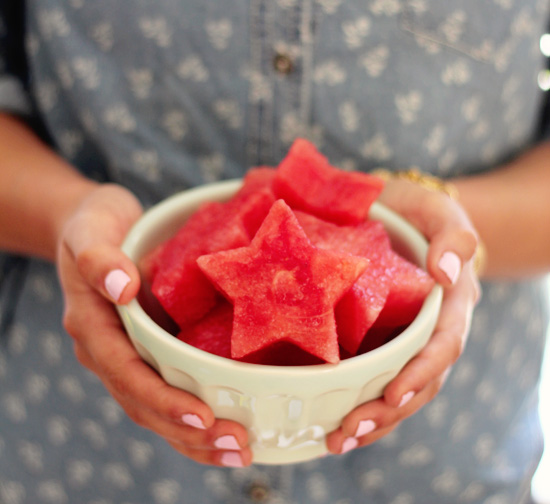 I had a few lollipop sticks lying around and I thought, why not make watermelon pops? These may not be that practical for a big family gathering--they'll be gone in just an instant--but they do look super cute! You could also slide on several pieces of fruit to make each stick go a little further, kabob-style. If you don't have any lollipop sticks, go to Starbucks and grab some stir sticks while you're there!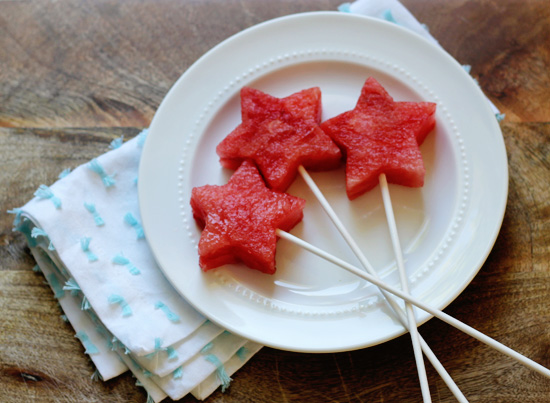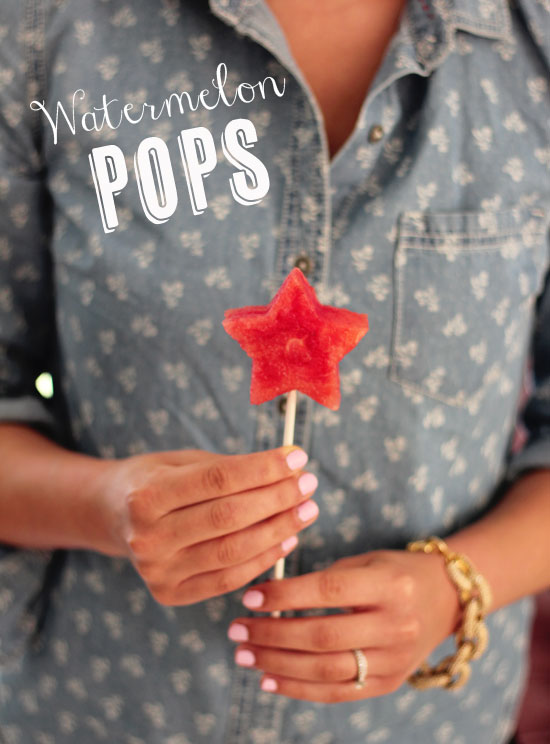 If you see this post a little too late for Independence Day, don't worry--it's an idea that could work for any kind of party! You could do hearts for Valentine's Day or numbers for a birthday party (do the age that the birthday kid is turning). The possibilities are endless!
What do you all have planned for today? We are going to a parade this morning, a barbecue at my in-law's in the afternoon, and watching fireworks at night! I hope you all have a fun and star spangled holiday--I'll see you here tomorrow.