I've been meaning to write this post ever since we got back from our Washington-Texas road trip. We went out to lunch with some friends and they asked us how we planned all our destinations and specific activities, restaurants, and hotels. My answer ("Instagram!") was met with confused head tilts, which made me realize that most people still think of Instagram mostly as a way to keep up with their real-life friends. Which, of course, it is. But Instagram is also an awesome tool for researching and planning vacations--or even weekend plans in your own city! I've been using it a lot since we moved to Spokane to scope out places to go/see/explore. It's like a big crowd-sourced gallery of real-time, seasonally appropriate ideas!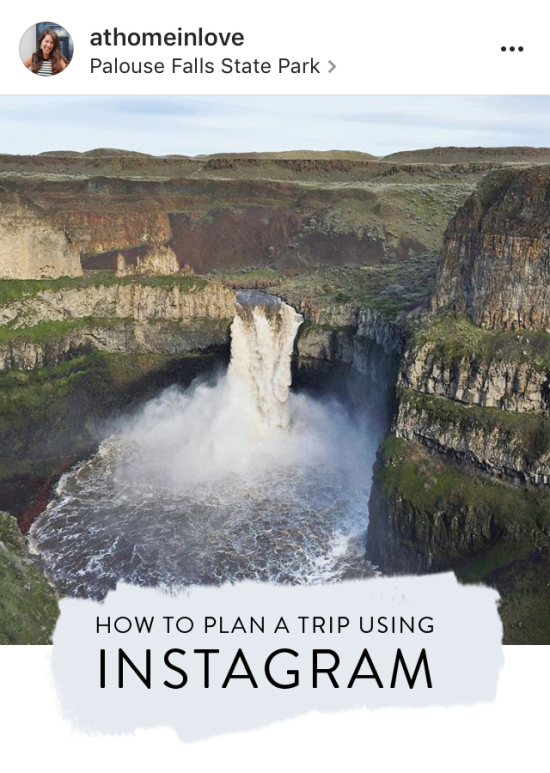 The first place I start is the "Places" tab on Instagram, which pulls up photos from users that have geotagged their photos with that location. You can search for broad places ("Spokane, WA") or specific locations ("Rockwood Bakery"). A broad search is worth doing to see if it yields any ideas, but be warned: you'll probably also find a lot of irrelevant stuff like people's dogs, workouts, and car selfies.
For that reason, I usually try to start with a list of a few top-rated restaurants, coffee shops, and things to do, which I get from TripAdvisor and people's recommendations. Then I search for those specific places under the "Places" tab. What I like about this is you can see recent photos from real people. This is especially helpful if you want to do something that varies by the season. You can see, for example: are the cherry blossoms in bloom yet? how big is the waterfall this time of year? is there still snow on the ground? etc. When you click on the most recent photos, you can see the timestamp when they were posted, which helps determine if it's worth going. We did this when we were considering going to Palouse Falls a few weekends ago. When we saw that the waterfall was really big and beautiful that day, it convinced us to take the detour!
Looking at recent photos also helps me narrow down restaurants, because I can see if the food looks good, if the restaurant is cute inside, and whether it looks fancy or casual (and baby-friendly). Instagram also has a little map above the photos, so I can quickly see if the location is near whatever else we have planned for the day.
In addition, looking at real people's photos can help you figure out what to wear: is this a legit hike where I need running shoes, or are people wearing sandals? was it raining there as of an hour ago? are people dressed up, or can I wear jeans? You get the picture. I could see this being helpful for researching other things too, like if you're starting a new job and you want to see how the other employees dress, you could look at the "Places" tab for their corporate headquarters to get an idea of the overall vibe.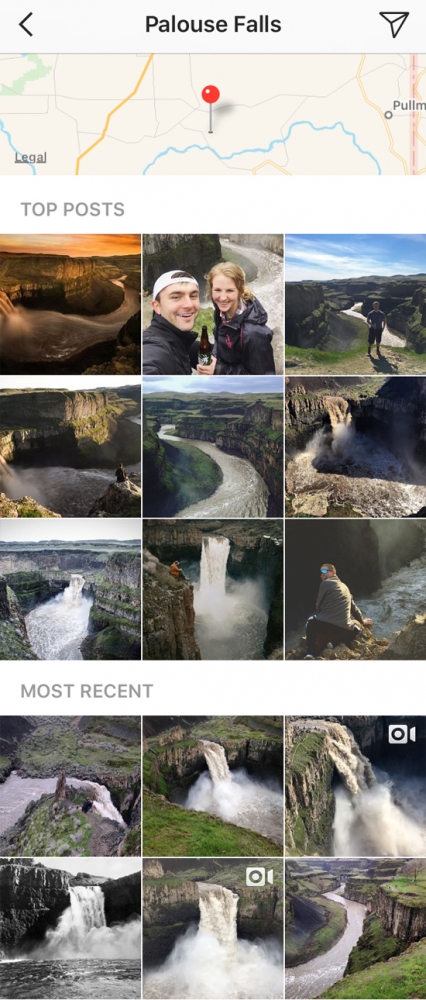 I also take a look at the "Top Posts" from each location. These are usually from local photographers, bloggers, and influencers, who often have similar taste to me. I'll click on their profile and see if there's anything else they posted from the area that looks interesting. This can often help me get more unique ideas that aren't listed on TripAdvisor.
One last thing about the "Places" tab: there's a feature at the top called "Near Current Location." If you click that, it'll show you some popular locations near you, which can be a good place to start if you haven't done any prior planning. When we were in Flagstaff, that's how we found Lockett Meadow (the birch forest we hiked through)...it was especially popular at that time because all the trees were changing color. That feature is also helpful for finding a place to eat when you're on the road!
Other ideas: you can check hashtags for the destination you're planning to visit, follow tourism accounts, and find locals with similar taste. You can even reach out to those locals for recommendations if you feel comfortable doing so. And of course, you can always post on your own account asking your followers/friends for ideas.
I'll leave you with a couple more photos from our recent day trip to Palouse Falls. If you live in Washington, it's definitely worth a little road trip!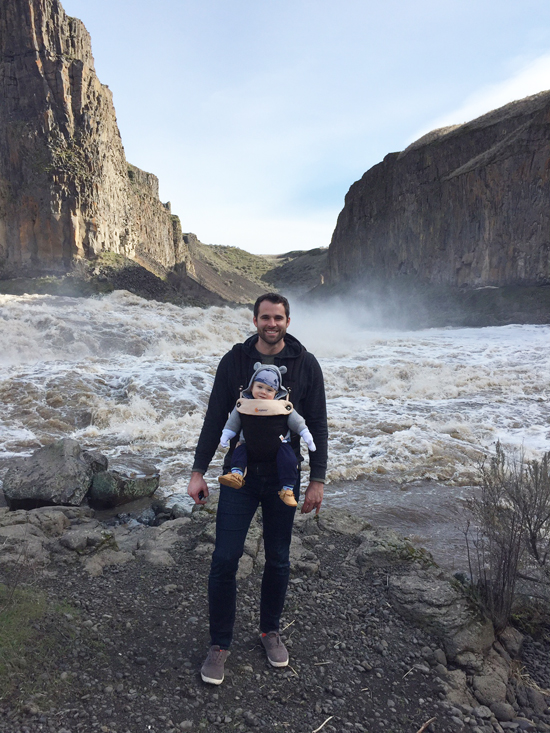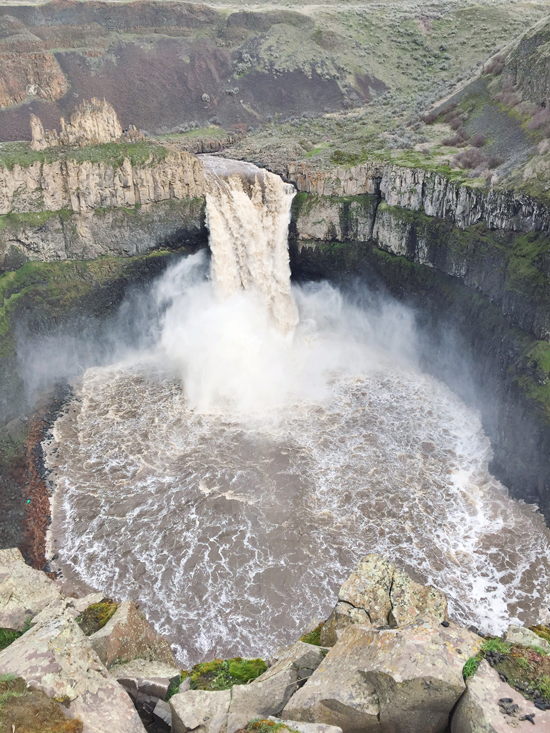 Have you used social media to plan a trip? Give a try next time!