A mango-sized secret, to be exact. Ben and I are having a baby!!! I'm 19 weeks along, so almost halfway (our due date is August 7th). We just had our anatomy ultrasound on Monday, and it was SO fun to see our baby in there, waving and kicking around. And we found out the gender too! It's a...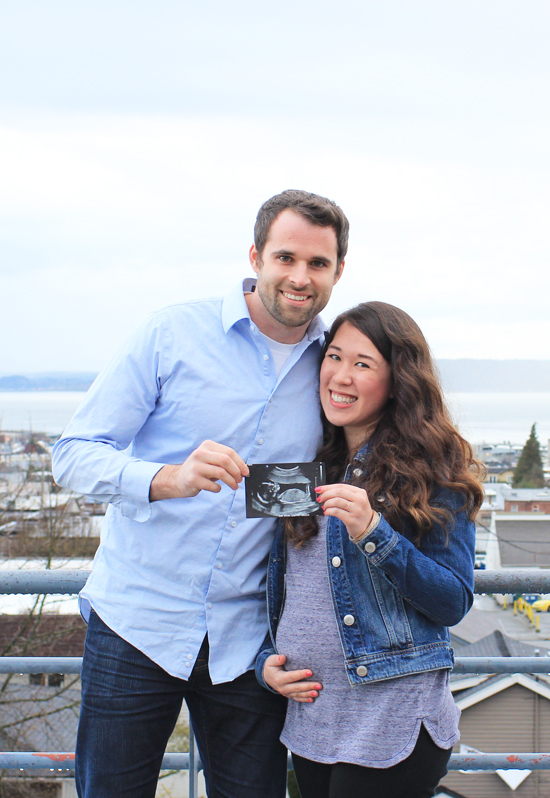 BOY!!!
We totally guessed it, based on a few old wives' tales: I never got morning sickness, the baby was sitting low in my belly, his heart beat was under 140, and I've been craving sour things instead of sweet (grapefruit is my new favorite). We're thrilled to be having a boy! Well, we'd have been happy either way...but it's nice to know what it (he!) is.
So far, pregnancy has been good to me overall. The main thing I've noticed (besides my growing belly, of course) is that I'm more tired and I have to pee a lot. It's been weird and fun to feel my body change and know that it's because there's a little babe growing in there!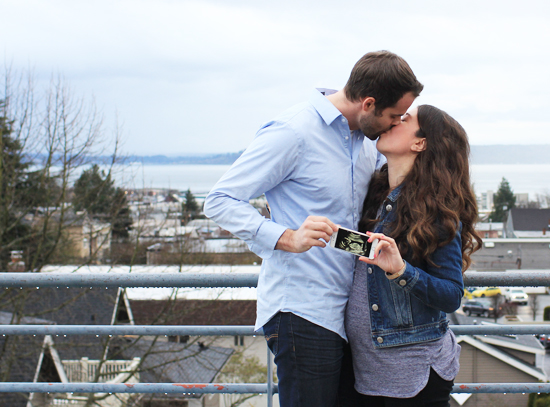 I know our lives are about to change a lot, and I'm trying to soak in as much Ben-and-me time as possible, and take advantage of sleeping in whenever I can. We're also starting to plan a babymoon and of course we have a lot of other things to figure out before the baby comes--buy a house or keep renting, set up the nursery, buy all the gear we need, pick a name (!!!), etc. On the one hand, I feel like I need more time to get ready. But on the other hand, I'm really eager to meet our little one, and August can't come soon enough!
Those of you that have babies, any advice for us? Anything you wish you would have done while you were pregnant, before the baby came? Any suggestions for baby companies and brands to check out? Names? Must-have baby gear? I'll probably do some more specific posts in the future, but I'd love to start gathering suggestions.
P.S. In case you were worried, no I didn't drink any of the cocktails from my Chambord party...I just ate almost all the macarons and half the cake, that's all :)