March is kind of a tough month to get through. There aren't many holidays, special occasions, or days off to look forward to, and we're sooo close to spring but not quite there yet (at least in Seattle). So I put together a little "because no reason" party in partnership with Chambord and Refinery29, to help me get through the month! After all, who says you need a specific reason to celebrate?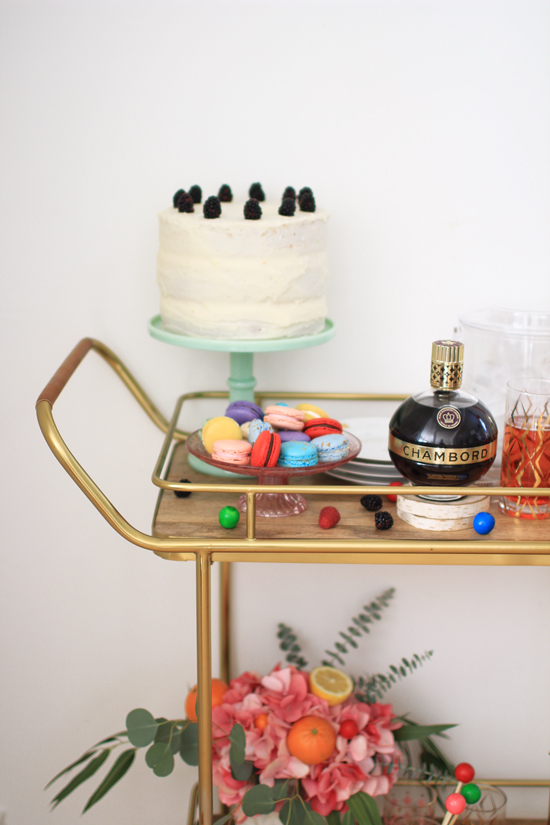 I was inspired by Chambord's sense of odd luxury, as well as the bottle itself (isn't it the prettiest?). For dessert, I baked a white cake with blackberry filling and decorated the top with fresh blackberries. I also picked up some delicious macarons from a local shop I recently discovered.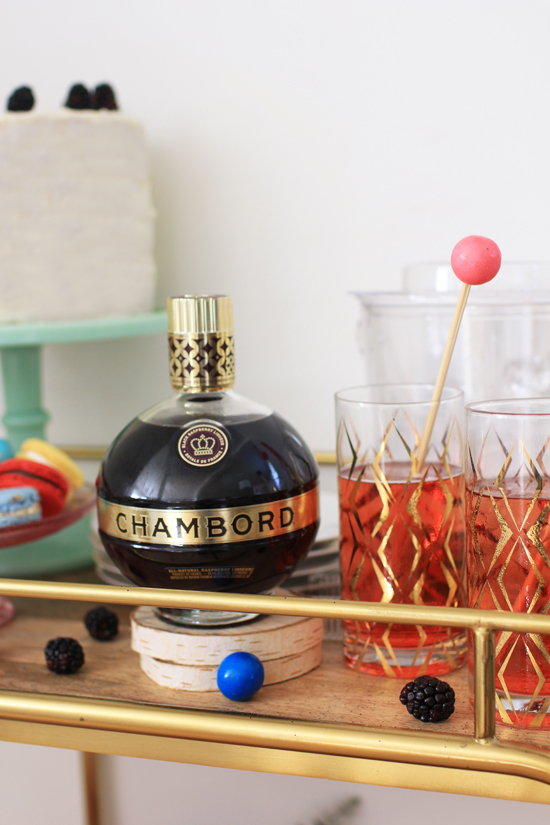 I whipped up some simple and delicious cocktails with Chambord and champagne, and made some fun, modern drink stirrers out of gumballs and wooden skewers.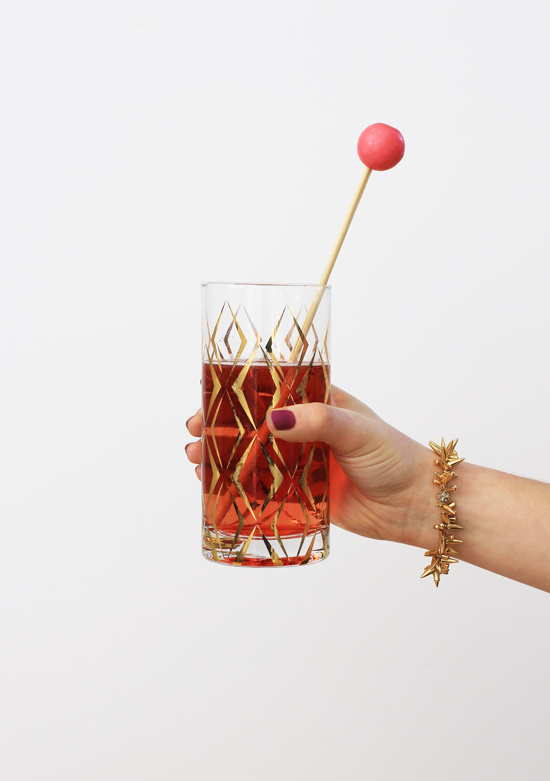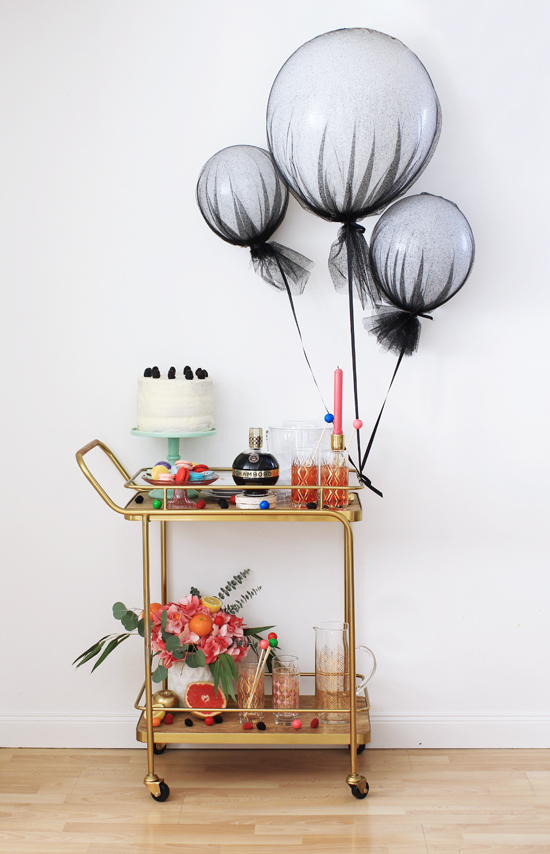 For decor, I covered some white helium-filled balloons with black tulle. I have to confess: they didn't turn out quite like I'd envisioned. The tulle weighed the balloons down so I had to tape them to the wall. But I still think they look cool!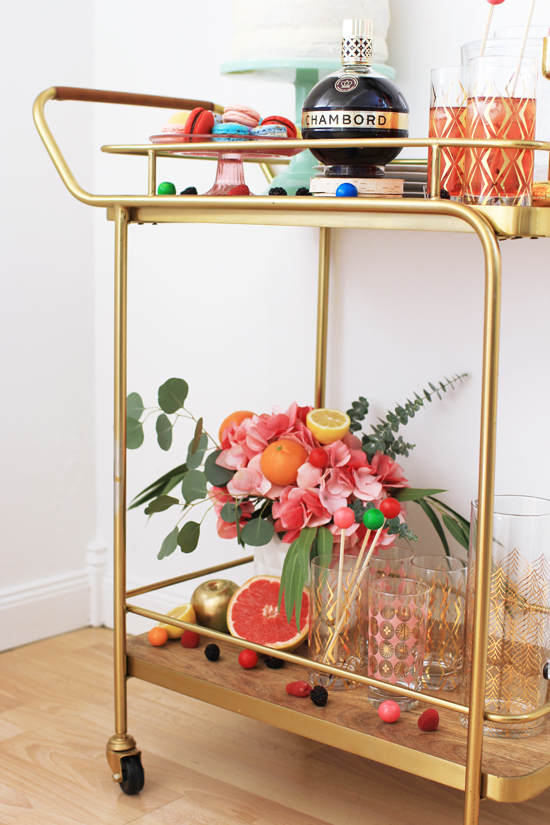 I also made a quirky arrangement with a mix of flowers, greenery, and fruit on skewers.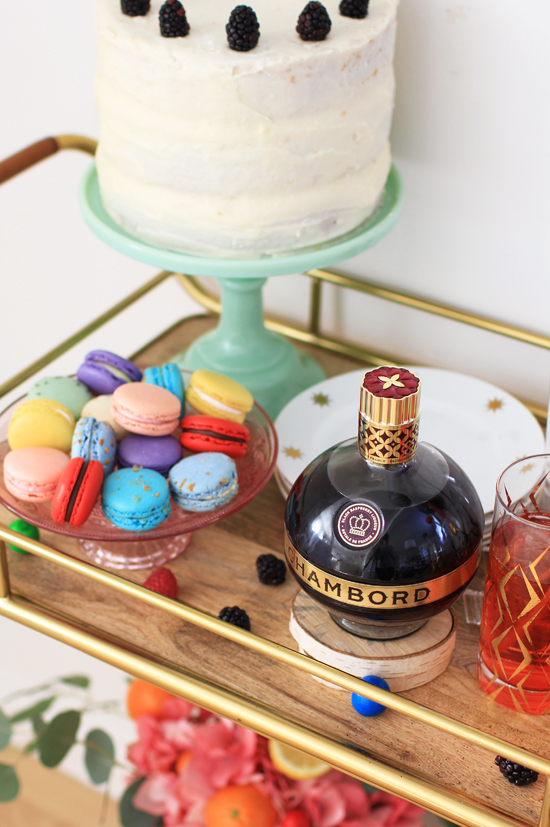 It's funny, throwing this little party really did put me in a good mood. So if you feel like March is dragging by, I recommend throwing a spontaneous "because no reason" party, too!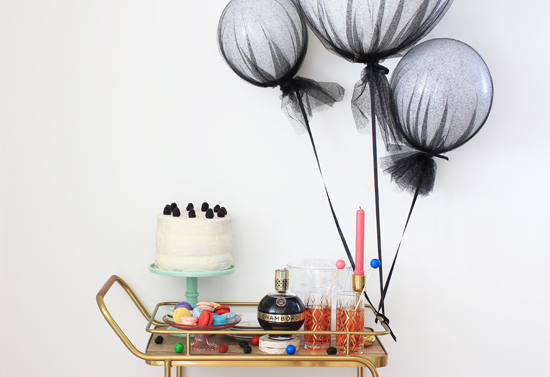 It doesn't have to be fancy, either. Colorful macarons + Chambord + champagne = instant celebration.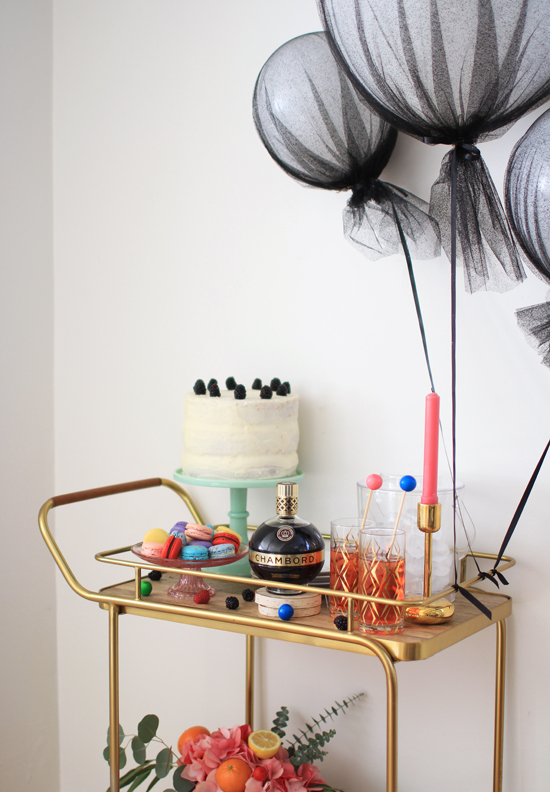 Hope you like these ideas and feel inspired to throw your own celebration, reason or not!
Thanks to Chambord and Refinery29 for sponsoring this post! (Brown-Forman Corporation, Louisville, KY, Black Raspberry 16.5%, 21+)