This past Sunday, we hosted a bunch of our friends for a "Friendsmas" dinner & cookie exchange. It's basically the same idea as Friendsgiving, except in December...which is even better because you get all the same good food plus Christmas cookies! We made a ham, deviled eggs, crescent rolls, and brussel sprouts, plus chocolate crinkles, candy cane cookies, and eggnog cookies. I partnered with Kendall-Jackson, who provided delicious wine, and our friends each brought a side dish and their favorite holiday cookie. I took a few photos before everyone arrived, and believe it or not this is the dessert spread before I added our guests' contributions. We still have a ton left, so I've been super tempted to eat cookies for breakfast this week!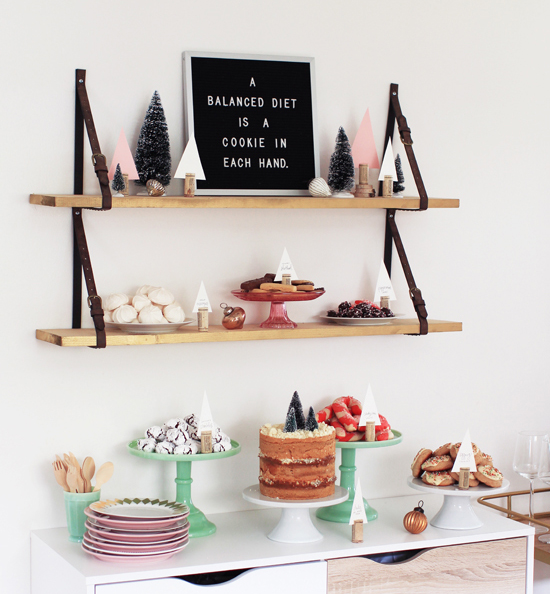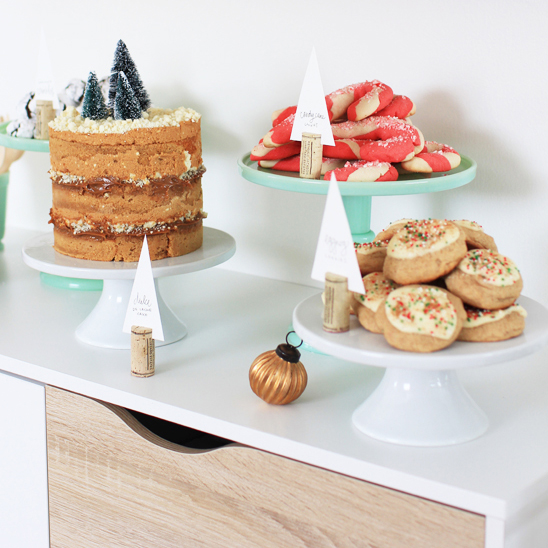 In addition to a plethora of cookies, we had this gorgeous dulce de leche cake that my sister-in-law made.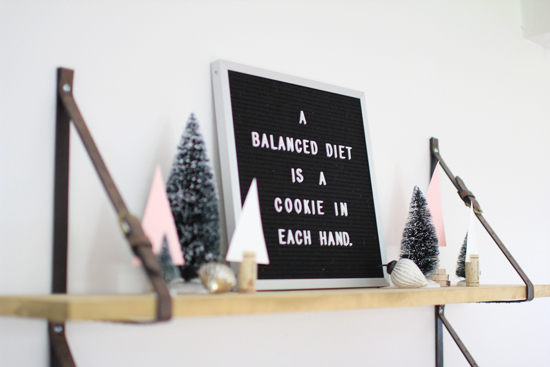 For decor, I got a vintage-style letter board from Lowell & Co, then added some bottle brush trees and ornaments.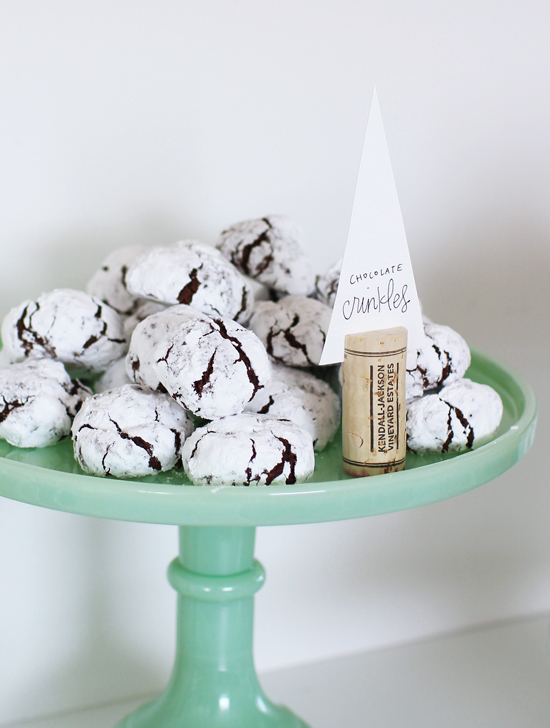 I also made some mini trees out of wine corks and paper triangles, and used them to label the different options. If you want to add some competition to your cookie exchange/bake-off, it would be fun to number the cookies, then have people vote on their favorites!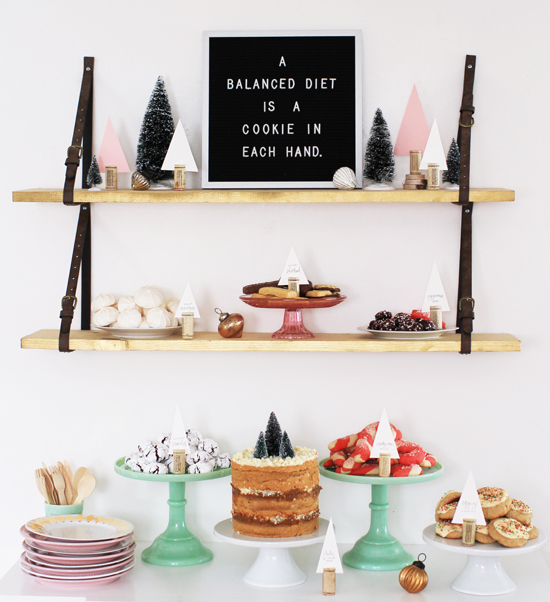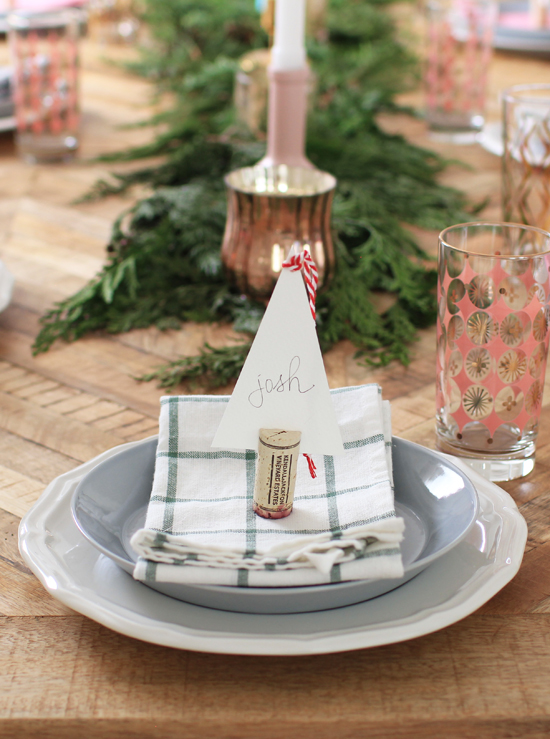 The cork trees also served as place cards and I strung them with baker's twine so they can double as ornaments. Basically, these are some awesome little multi-tasking trees, so you should probably go ahead and make some for yourself! Get the easy DIY instructions on the Kendall-Jackson blog today.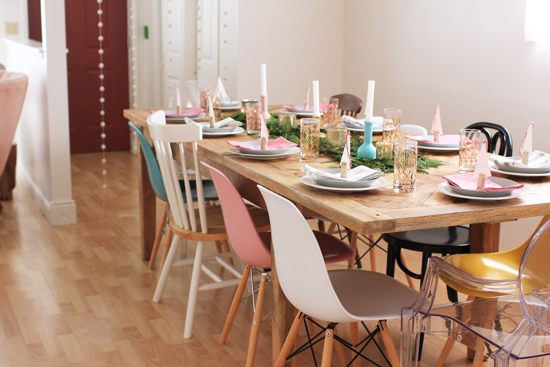 The table runner was a garland made out of foraged greenery (yay, free decor!) and I hung some strings with felt balls from the doorway as "falling snow." You could also use marshmallows instead of felt balls to get the same effect!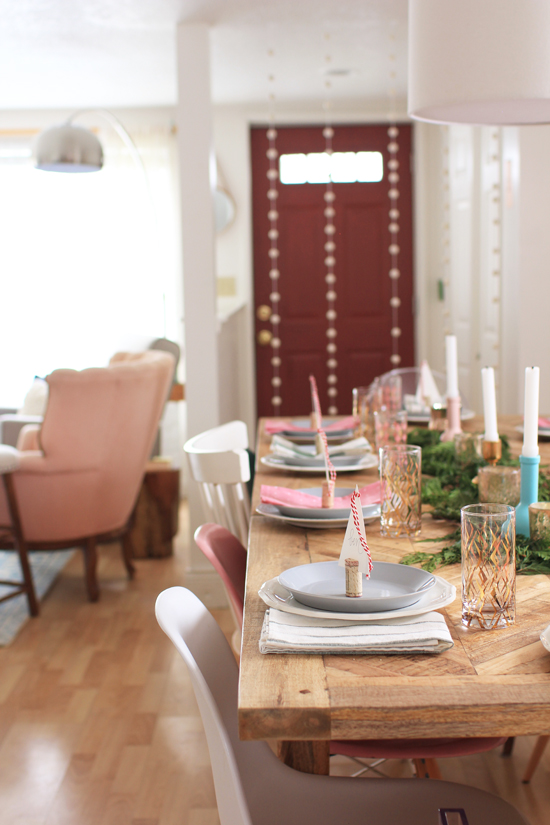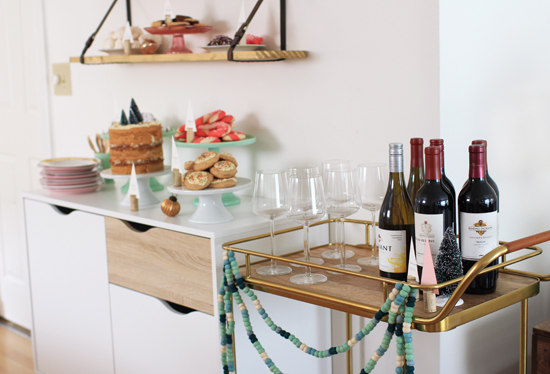 A self-serve bar cart is the easiest way to make sure everyone gets the wine of their choice, and can go back for more throughout the evening.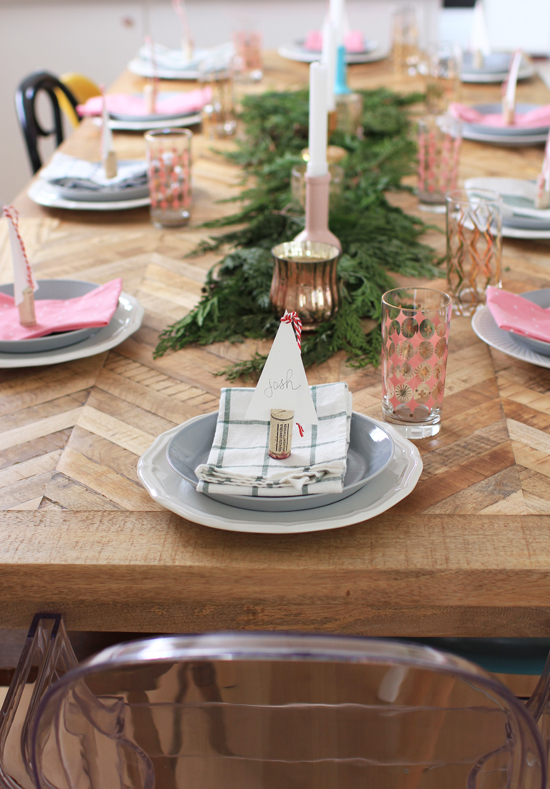 And candles are the easiest way to make a table feel festive!
We had a blast hosting this cookie exchange, and I think we might need to make it a tradition as well...Friendsgiving AND Friendsmas next year?!?
Thanks to Kendall-Jackson for partnering with me on this post.