Last weekend, we hosted our first Friendsgiving--and I have a feeling it won't be the last! We had so much fun getting everyone together, and Thanksgiving food is my favorite so I'm all about any reason to eat it multiple times a year. We decided to do a potluck so we wouldn't be too overwhelmed in the kitchen (definitely the right decision).  Each of our friends brought their favorite side dishes, and we made the turkey, mashed potatoes, and a couple pies (yep, I roasted my first turkey--I'm such an adult now!). To top it all off, we provided some delicious wine from my favorite wine company, Kendall-Jackson. I'm sharing my tips for hosting a successful Friendsgiving over on their blog today!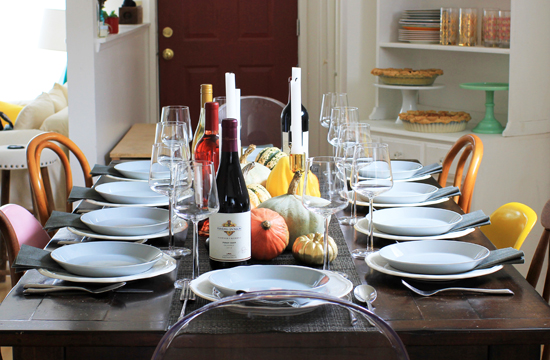 1. Keep your party small(ish), especially if it's your first time. That way you'll be able to spend quality time with everyone and you might actually fit around the dining table. We had twelve people for dinner, then a few more came for dessert and games later.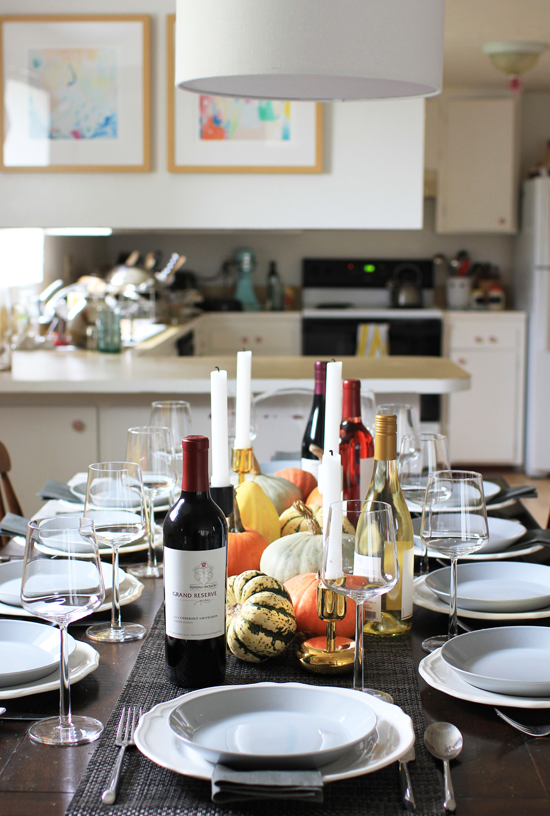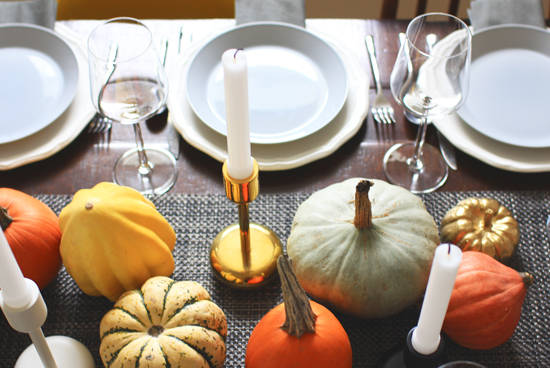 2. Don't go overboard on the decorations. Friendsgiving is all about the people and the food, so cut yourself some slack on the decor. A pretty tablecloth and some seasonal elements from nature are perfect. I went with mini pumpkins and winter squash, mixed in with some candlesticks. I tell you, candles are the easiest way to make anything feel festive and special! Plus, if you keep it simple you can set the table days in advance so you don't have to worry about it on the day of.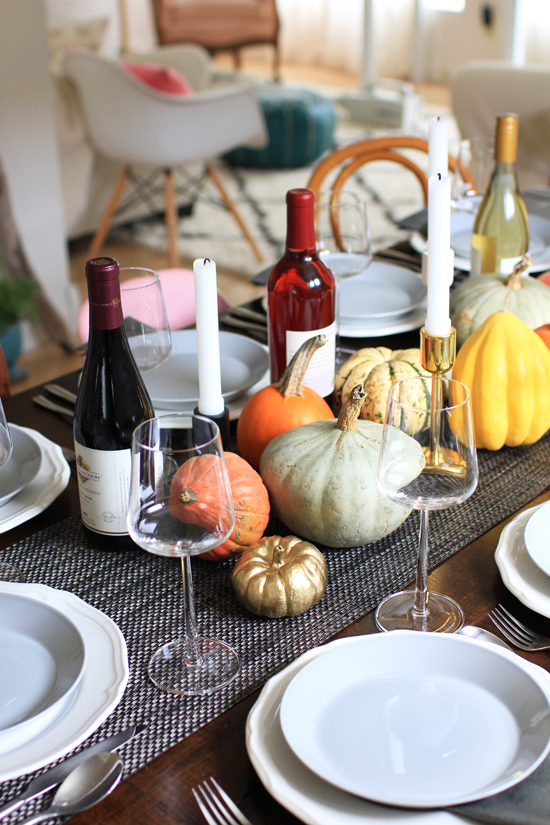 3. Don't try to squeeze all the food onto the table. Buffet-style works great for dinner with friends! You can still put some essentials on the table that don't take up a lot of space: wine, gravy, butter, salt & pepper, etc.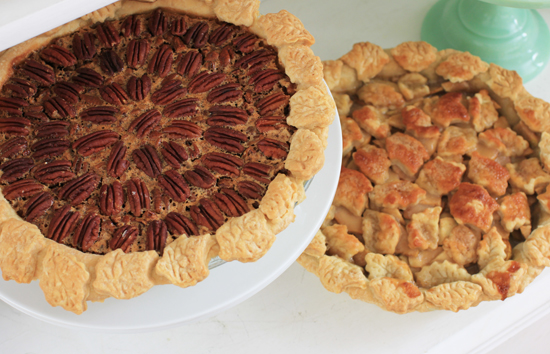 P.S. How cute are these pies I made?! I used my new leaf crust cutters and was pretty proud of how they turned out. The apple pie is this recipe (my favorite) and the pecan is this one, which was also really good (I added a little vanilla and cinnamon).

Don't forget to check out my post on Kendall-Jackson for more photos of our first Friendsgiving and the rest of my tips for success!
Have you ever hosted or attended a Friendsgiving? If so, I'd love to hear your tips and advice, too.
Thanks to Kendall-Jackson for partnering with me on this post.
.