Claude Monet apparently once said, "I must have flowers, always and always." I love the idea of having fresh flowers in the house at all times--and often, during the spring and summer, I do. But in late fall and winter it gets harder, as my go-to source (our neighborhood farmer's market) is closed up for the season. So where's a girl to get her flower fix? There's the grocery store, of course, but I'm usually underwhelmed by their selection. And there are professional florists, but I definitely can't afford to get their arrangements regularly. So when BloomsyBox reached out to see if I'd like to try them, I didn't hesitate to say yes! They're a subscription service which sends farm-fresh flowers every month or week (your choice) so you really can always have flowers in your home.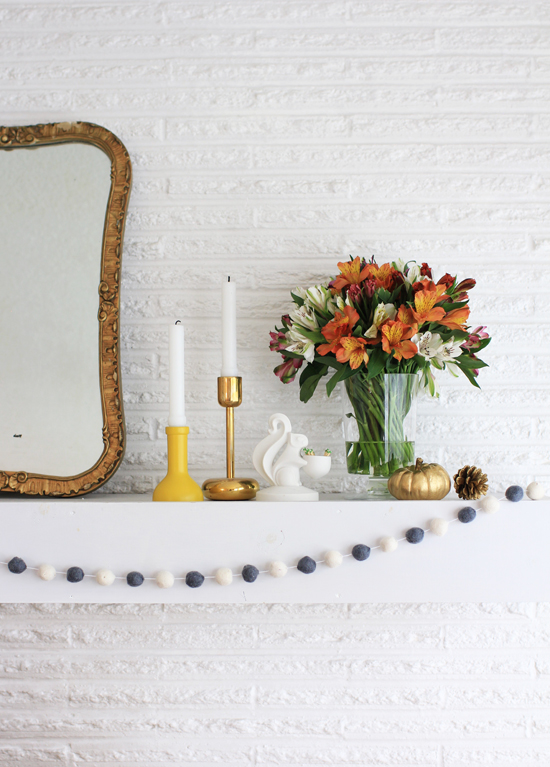 What I really like is that they only send "single-variety" bunches...no unnecessary fillers. I got my first delivery last week: a bunch of lilies in perfect fall colors. I tossed them in a vase (actually a footed apothecary jar with the lid taken off), and added them to our mantel. Simple! I am not skilled at flower arranging, but luckily the easiest way to arrange flowers is to use all one type of bloom.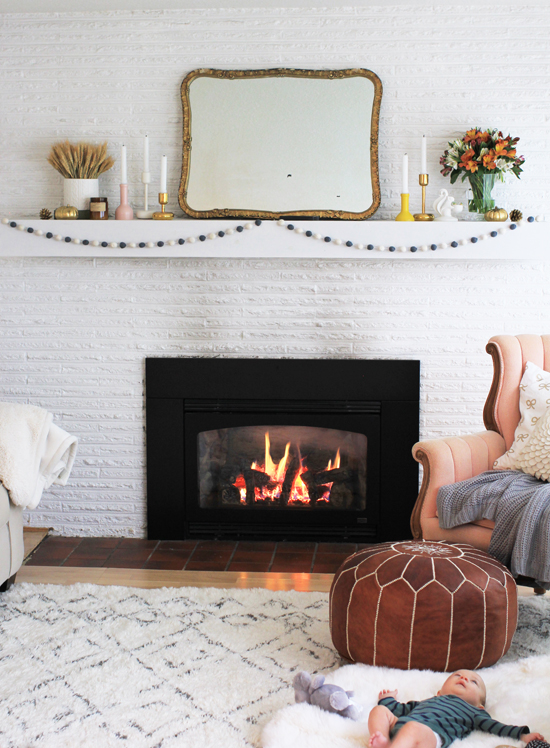 I followed the same principle on the opposite side of the mantel, with a vase filled with dried wheat. Then I added a DIY felt ball garland, some pumpkins and pinecones (spray-painted gold), and candles. Easy fall mantel, done.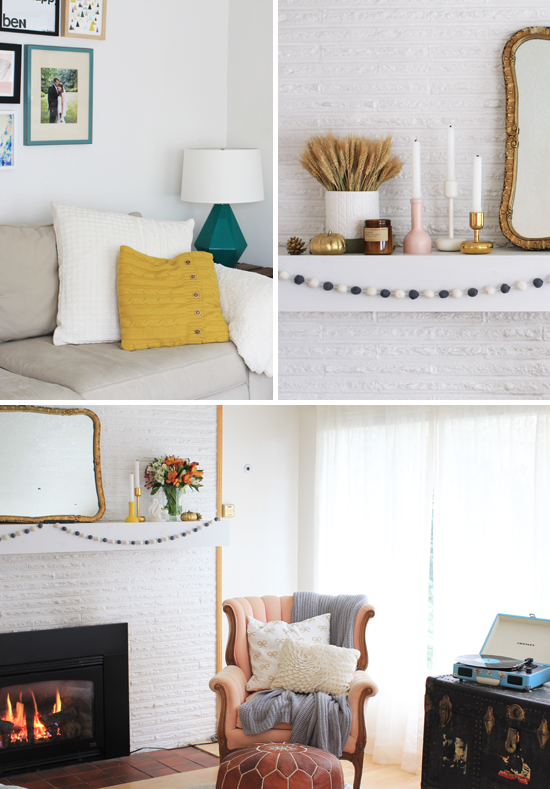 Cozy throws, sweater pillows, and a roaring fire add to the fall vibes in the house. I really love this season, so I'm glad I was able to squeeze in a little fall decor before we move on to Christmas!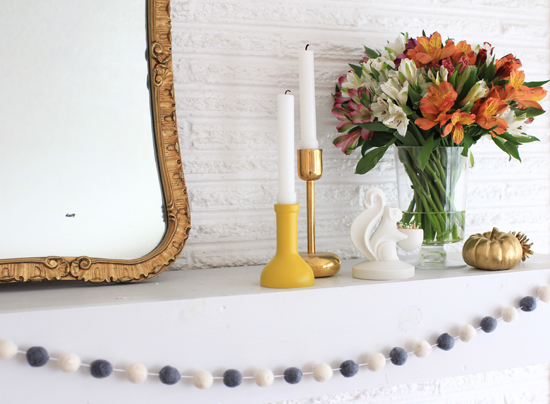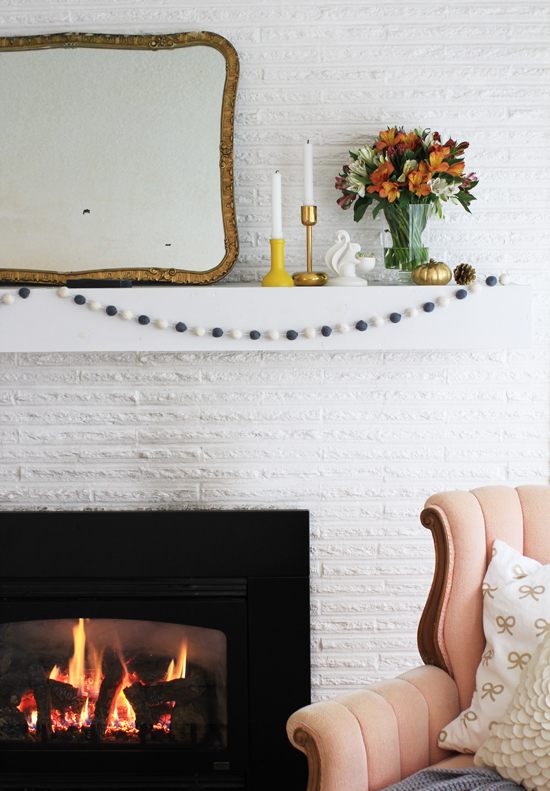 Happy week before Thanksgiving!
Big thanks to BloomsyBox for partnering with me on this post.