I got the idea for this DIY when we were on our Friday Harbor vacation. I really wanted to see whales, and I kept saying stupid whale puns, like "I whaley hope we see some today!" Then it hit me...a whalecome mat! How cute would that be? I did a quick search and couldn't find any, so I decided to make my own. This project is really easy, and the same principle could be applied to make a doormat with whatever saying or design you like…although, of course, if you want to copy this same design you are totally whalecome to (ahaha).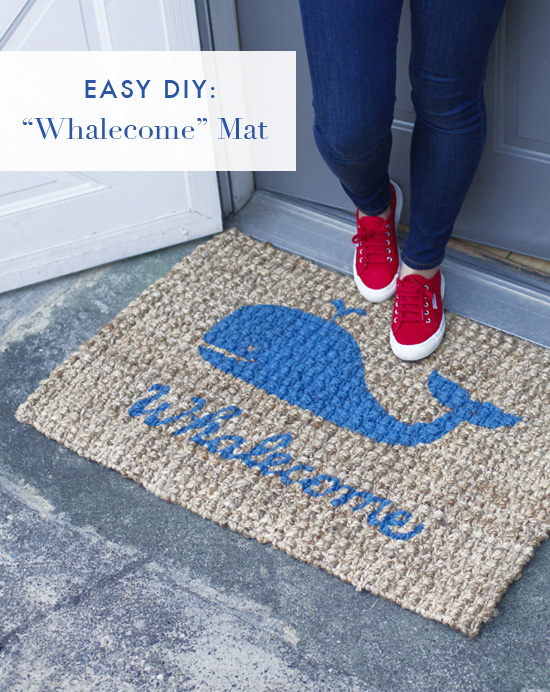 To begin with, you'll need a plain woven jute rug (I got one that was 2'x3' from World Market). You can also use a coir doormat, but we had one of those before and I got soo annoyed at how much it shed. You'll also need a piece of paper cut to the same size as the mat, and some latex porch paint. I think spraypaint might also work, but I wanted to be sure that the paint would stand up to the elements. If you try this project using spray paint, let me know how it lasts!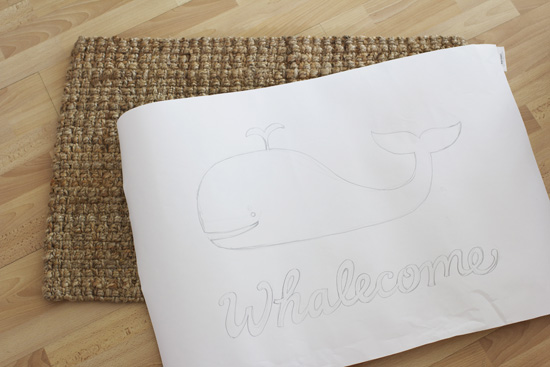 The next step is to draw out your design on the piece of paper and cut it out to make the stencil.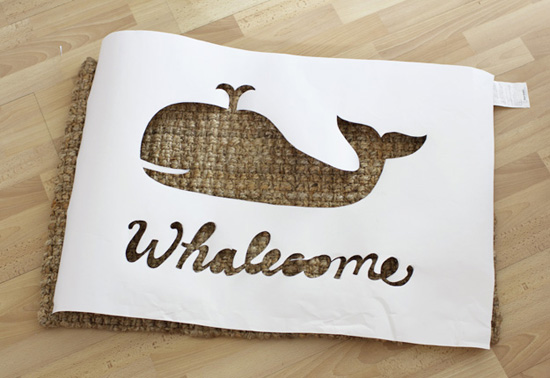 Next. tape the stencil to the mat so it doesn't move, and start painting! If you have designs like eyes that you don't want to be filled in with paint, make sure to do those first (you'll have to freehand them). Then carefully paint around them.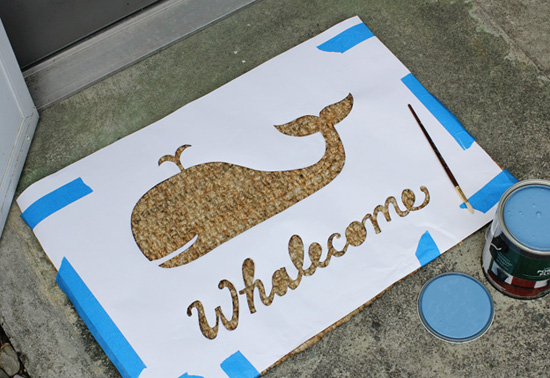 Let the paint dry fully, then remove the stencil. That's it! Paint doesn't really bleed on jute, so the lines should be nice and clean. My parents saw our doormat last weekend and totally thought we bought it. That's the best kind of DIY--the kind where no one can tell you made it yourself!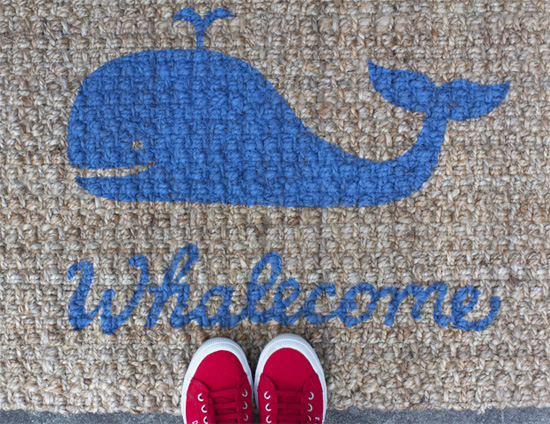 Let me know if you have any questions about this project...and if you decide to do it, I'd love to see photos!