I never used to be much of a football fan, to be honest. But living in Seattle, it was basically impossible not to get caught up in the mania over the last two years! With the next season starting, I thought it would be fun to create a DIY project that's perfect for watching football, eating snacks, and drinking wine this fall--no matter what team you're rooting for. Head over to the Kendall-Jackson blog to get the DIY instructions!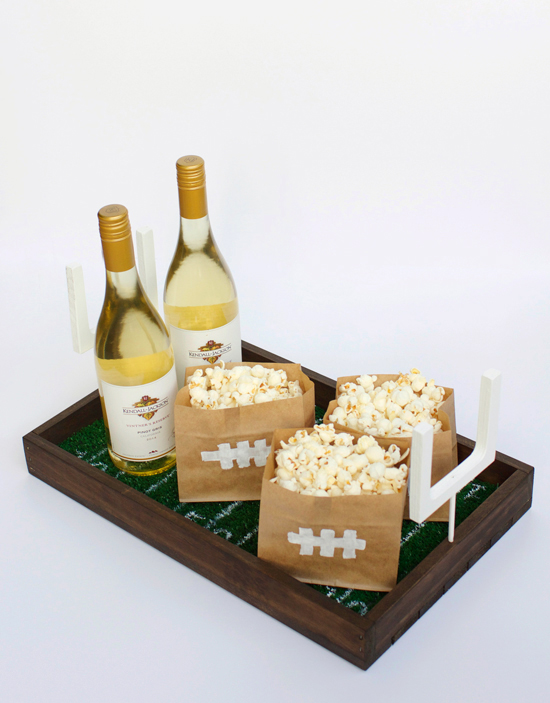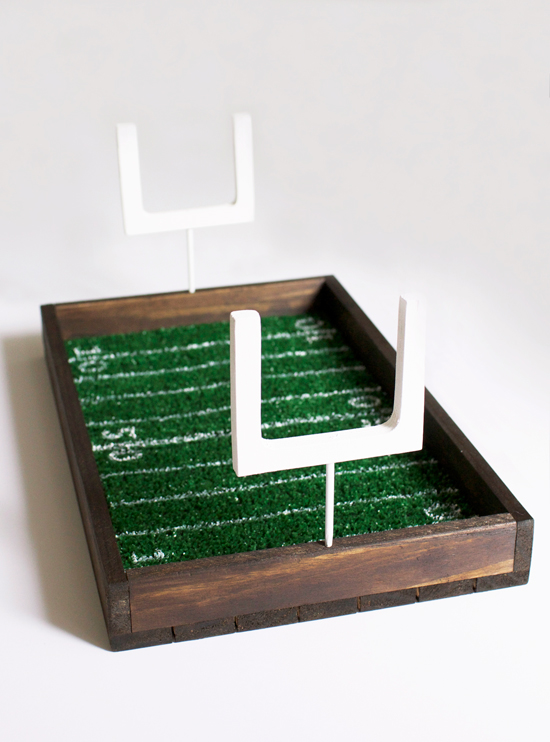 I love how this tray turned out, and it's really easy to make too. Plus, the field goal "handles" and the turf liner are totally removable, so after football season is over you can still use it as a regular serving tray!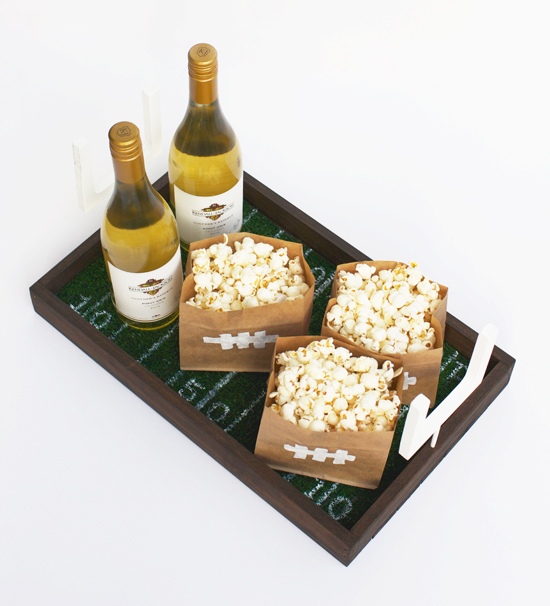 P.S. Those popcorn bags are super easy to make too--just cut some brown paper bags and add football stripes with white paint!
Thanks to Kendall-Jackson for partnering with me on this post.
.