We've gotten a lot of compliments on the upholstered platform bed in our bedroom, and we really do love it. It's beautiful and comfortable, simple but not boring, versatile and budget-friendly. We got our bed from West Elm (on sale & with a coupon code) and we're very happy with it...but since we made that purchase, I've come across several similar versions that are even more budget-friendly. So I thought I'd share with you guys, in case any of you are shopping for one too! I can't vouch for the quality of the other beds, but they all look really great for the price.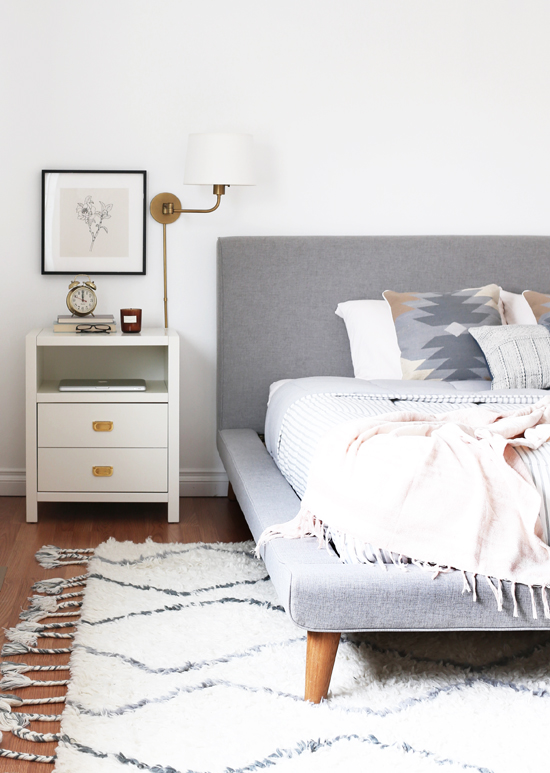 1. Our bed - Mod Upholstered Bed, $999 for a queen from West Elm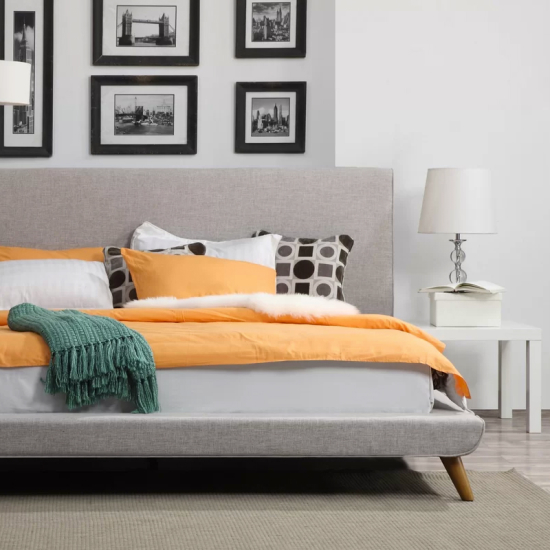 2. Valle Upholstered Bed, $611 for a queen from Wayfair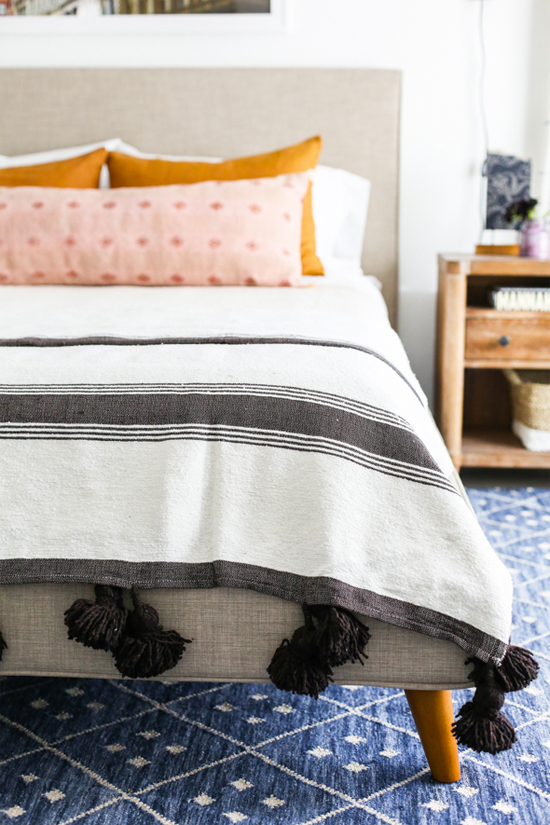 3. Britney Upholstered Platform Bed, $468 for a queen from Hayneedle / image via Little Green Notebook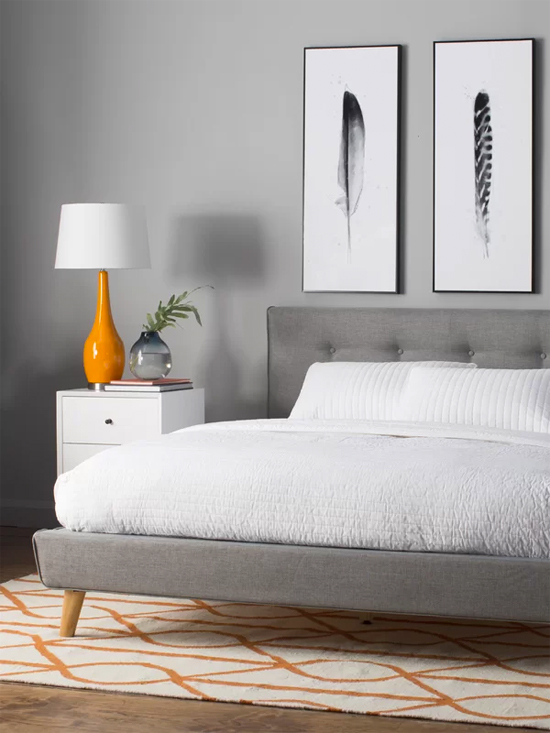 4. Rasmussen Upholstered Bed, $416 for a queen from Wayfair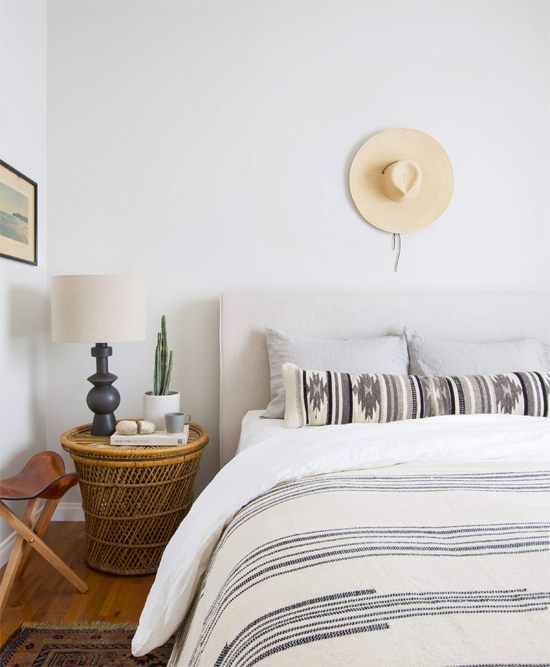 5. Dean Upholstered Bed, $295 for a queen (!!!) from Living Spaces / image via Emily Henderson
Here are all five beds in one graphic, for the sake of easy comparison: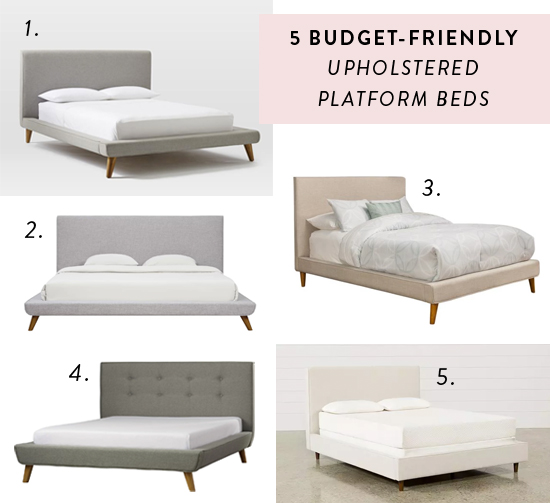 What do you think? Some pretty great budget-friendly choices, right? Wood or iron beds can be really beautiful, but in my opinion an upholstered headboard is a must for the master bedroom (so much comfier). And platform beds are awesome because they don't require a box spring, which gives your bed a modern, low-profile look!