Hey, how are you guys? Long time no talk. Tbh, I'm having a hard time getting back in the swing of things after the holidays. Sometimes, time off makes me feel refreshed, energized and ready to come back. Other times, it just makes me want to hold on to that relaxed, lazy feeling a little bit longer. This time, I'm definitely feeling the latter. :) But sometimes the best way to get motivated again is just to start with something...and since this is my first post of the new year, I thought I'd share a few of my goals and dreams for 2016, to kick it off. I know resolutions sometimes get scorned for being all talk and no walk, but I actually really enjoy the ritual of reflecting on the previous year and setting goals for the one ahead. It's fun to read the post I wrote with my 2015 goals and see how I actually did. No, I didn't accomplish everything I hoped to in 2015, but I still think my goals and resolutions helped to guide the year into a really good one. Last year, I had ten goals. This year, I'm cutting it in half. That's not to say there aren't other things I'm hoping for and working on, but these five are big ones so I figured it's better to simplify and focus on them, rather than writing down every little thing.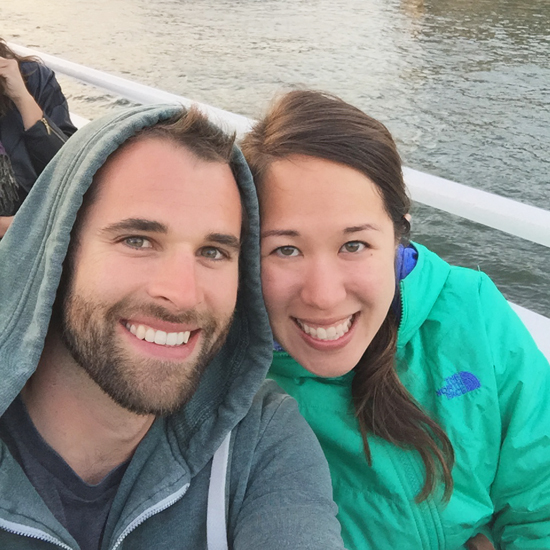 1. Prioritize the people in my life. I have a (terrible) tendency to put people on the back burner, and I'm realizing it's caused me to let a lot of relationships slide. I've prioritized blog projects over plans with friends, and chosen watching a show at night over calling my parents--too many times. This year, I want people to be my priority. I'm sometimes proud of being busy, but I'm starting to realize that all the success in the world would be really empty without friends and family. A similar goal I have this year is to take more pictures of people. When Ben and I started dating, I took so many photos of us, and they're super fun to look back on. But over the last few years, we've mostly just taken photos of blog projects and vacations. So I'm planning to take more photos of our regular, everyday life this year!
2. Buy a house. This one is a doozy. It's been on our minds for the past couple years, but I think this is the first year I feel comfortable putting it down as a goal and not just a far-off dream. We've focused on being intentional with our money and saving as much as possible ever since we started following Dave Ramsey a couple years ago, and I think we finally have enough for a down payment on a decent house. This is also the first year that I feel like we're at the right point in our lives, with jobs, age, etc. So we'll see! Fingers crossed. I'm definitely nervous about the house hunt, because I'm pretty picky and our price range is on the lower side for the Seattle area. But I'm also really hopeful and excited. I'll definitely keep you guys in the loop, once we start looking.
3. Start a family. Oh, man. If I thought the house goal was nerve-wracking, this one is three times more. Both Ben and I have always wanted kids, but whenever we talked about actually having a baby, neither of us felt ready yet. I'm not saying we feel ready now, because it's the sort of life-changing thing that I'm guessing you never really feel prepared for...but this year, we're both getting excited about the idea. So who knows, 2016 might be the year!
4. Travel as much as possible. In 2015, we used almost all of our vacation time (and budget) for our big Europe trip...which was so fun and so worth it. This year, we're probably not going to do another BIG trip, especially if we buy a house. But taking vacations is really important to me, so I still want to travel as much as we can. Not just weekend trips, either. I think it's important to take a good chunk of time off to decompress and forget about work--at least once in the year. I'm not sure what our longer trip will be this year (yet), but we definitely plan to take one!
5. Take care of my health. Last but definitely not least, I want to pay more attention to my health this year. Exercise, diet, personal care, the whole shebang. I made some efforts last year (got a gym membership, walked and ran pretty regularly, and tried to eat a little better), but I didn't focus on it. This year, I want to make it a priority. Especially when it comes to personal care, from things big to small. For example, I haven't gone to a doctor for annual checkups since high school. I need to do that. I also want to make sure I get enough sleep this year. And there are small things I want to do better at too, like moisturizing (I've been reading a lot about Arbonne), flossing, and taking vitamins and supplements. It's time for me to grow up and stop putting off all the practical things that aren't so fun!
The start of a new year always makes me feel reflective, and I was just thinking how 2006 was a huge year for me. I graduated from high school, moved to Seattle, and started dating Ben. Now ten years later, if I actually meet the goals on this list (especially #2 and #3), it'll be another major milestone year!
What are your goals for 2016, big or small?