There's nothing better than a chunky knit for making you feel all warm and fuzzy, both inside and out! This is the time of year to layer on knits upon knits, whether on your bed, your sofa, or yourself.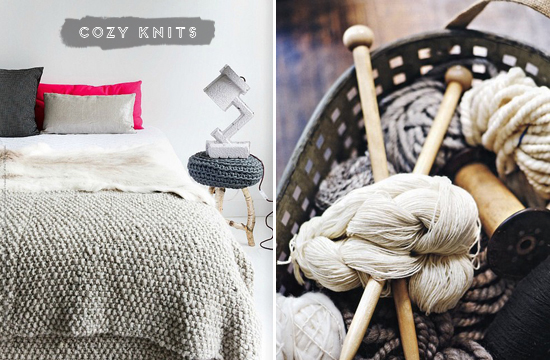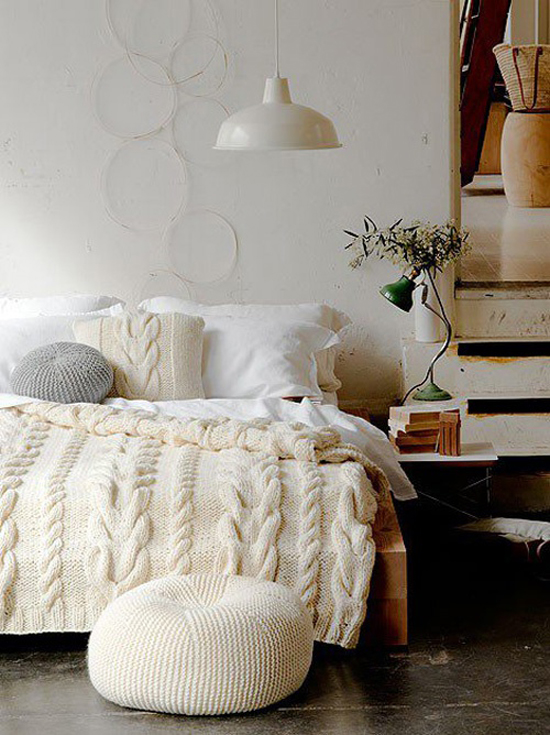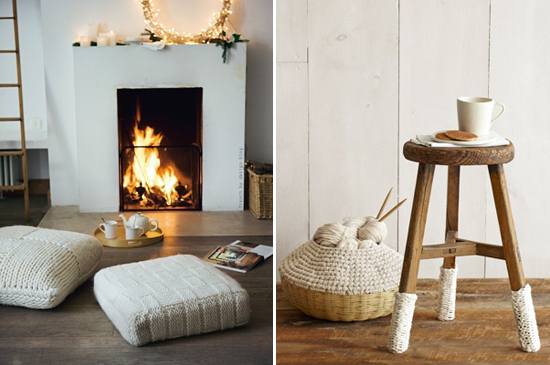 It literally rained all day yesterday here in Seattle...gross! All I felt like doing was recreating this cozy picture--big pillows by the fire, a tray of a tea and an inspirational magazine...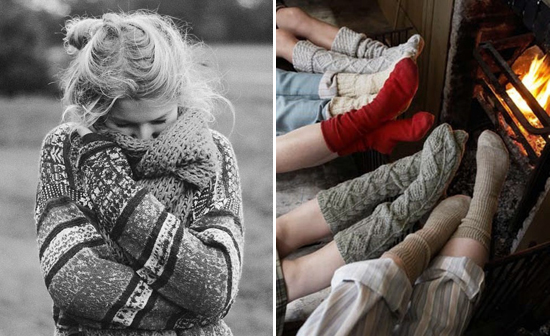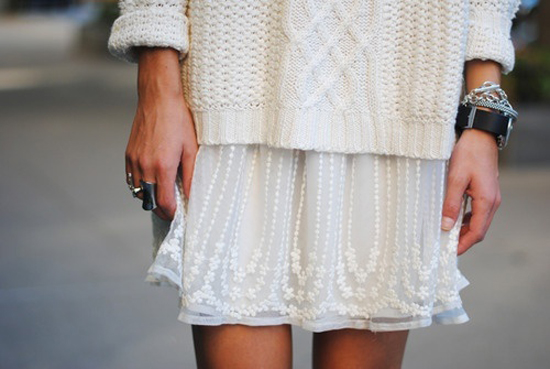 I love the contrast of a thick knit sweater with a light, airy skirt.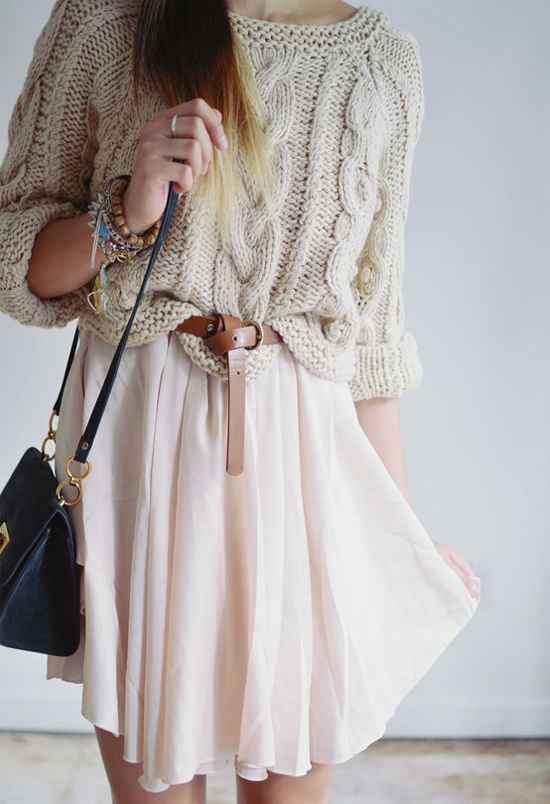 Links: 1, 2, 3, 4, 5, 6, 7, 8, 9, 10