I'm back! It's been great taking a few days off of work. But of course we haven't just been laying in bed eating bonbons...we've been hard at work getting things set up at our new place! I'm having a lot of fun, but of course there's something about a new place that makes you think of all the new things you "need" to fill it. Here's my current wishlist (which is bound to keep growing):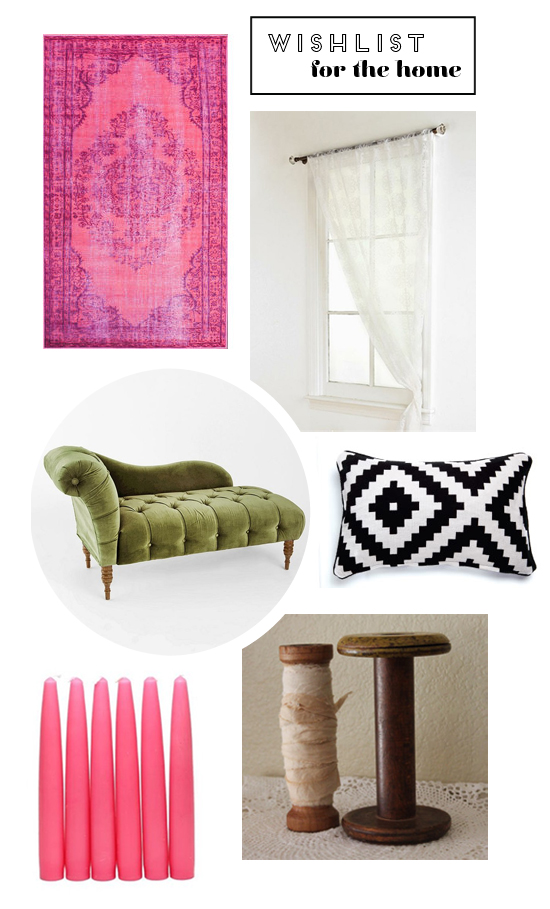 Bright pink rug. I loved this--Ben did not. We're still looking for the right rug for our living room...can any of you recommend a place with great rugs that aren't very expensive? / Breezy drapes / Tufted chaise / Graphic pillow (too bad it's not available online. Anyone making a trip to Ikea soon?) / Vintage spools (to use as taper holders) / Hot pink tapers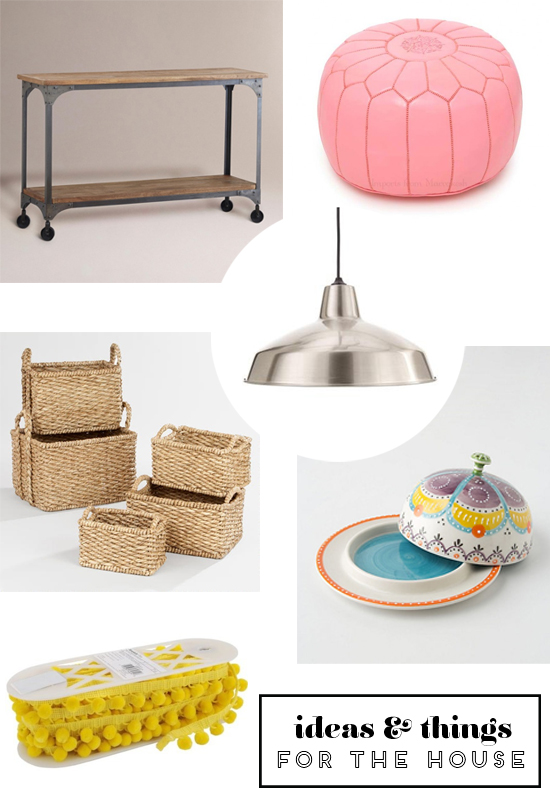 Industrial style console table / Moroccan pouf (I love these things! They're so cute and versatile--seating, ottoman, side table, etc.) / Cheap pendant light--we got this one already and are planning to paint it. What color would you do? I can't decide! / Woven baskets for storage / A darling butter dish / Ball fringe
--for lampshades, drapes, etc.
I'm curious, where do you guys do most of your shopping for home stuff? Any shops you recommend? I love thrift stores and antique malls, but they're so hit-or-miss it can be kind of frustrating, especially if you're looking for something specific.