It's November, which means it's officially socially acceptable to start talking about Christmas! Right? I actually prefer to keep our house decorated for fall until after Thanksgiving, but this year I'm participating in the Michaels Dream Tree Challenge--so I made an exception. We have a small place and not a lot of room to store seasonal decorations, so I resisted buying a bunch of ornaments. Instead, I had the idea to trim our tree with some DIY garlands, made out of various forms of white paper. It turned out really pretty, and each of these garlands is super budget-friendly, easy to make, and uses basic supplies that you likely already have. Ready to see how our tree turned out??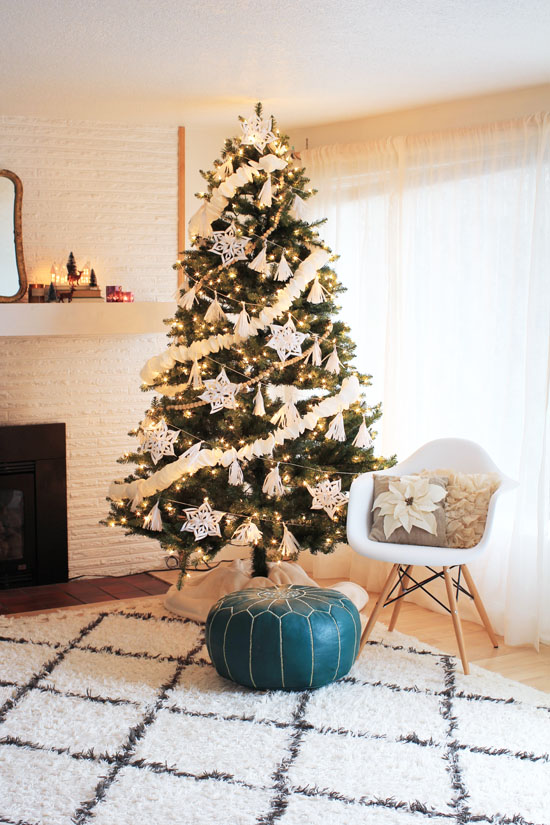 It's simple, neutral, and a little Scandinavian-inspired. I like it a lot.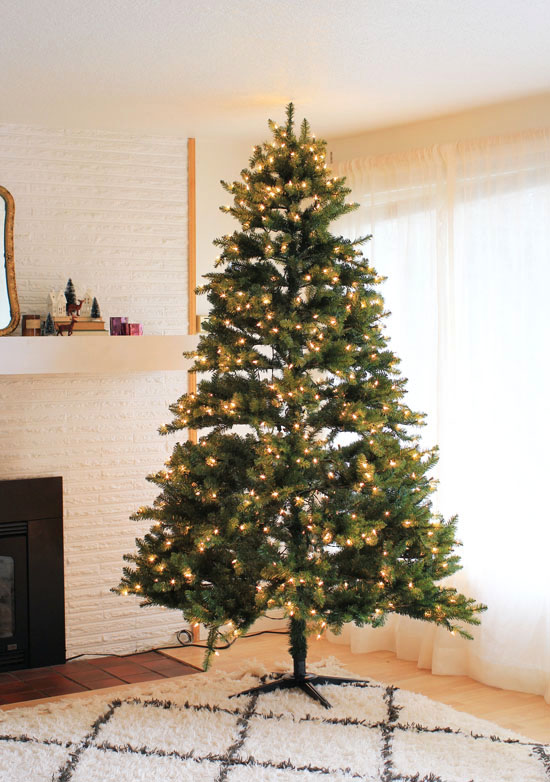 We started with this gorgeous 7 ft pre-lit tree from Michaels, which was easy to assemble and made the perfect blank canvas. Our ceilings are only 7 ft tall, so it was just the right size (barely), leaving no room for a tree topper. Psst: You can get get FREE shipping on all 6 ft or taller trees until November 14th on Michaels.com.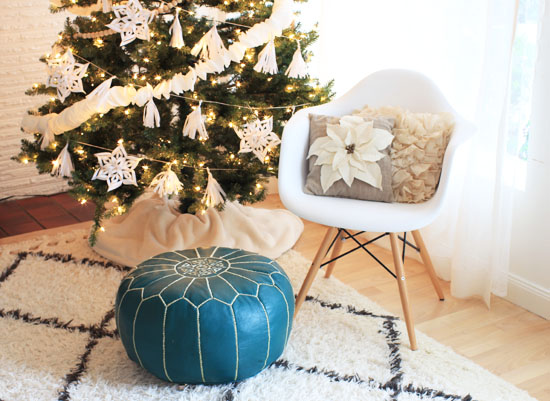 To decorate the tree, I used three different types of paper decor: a garland made from unfolded mini white cupcake liners, white tissue paper tassels, and 3D paper snowflakes that I saved from a couple years ago.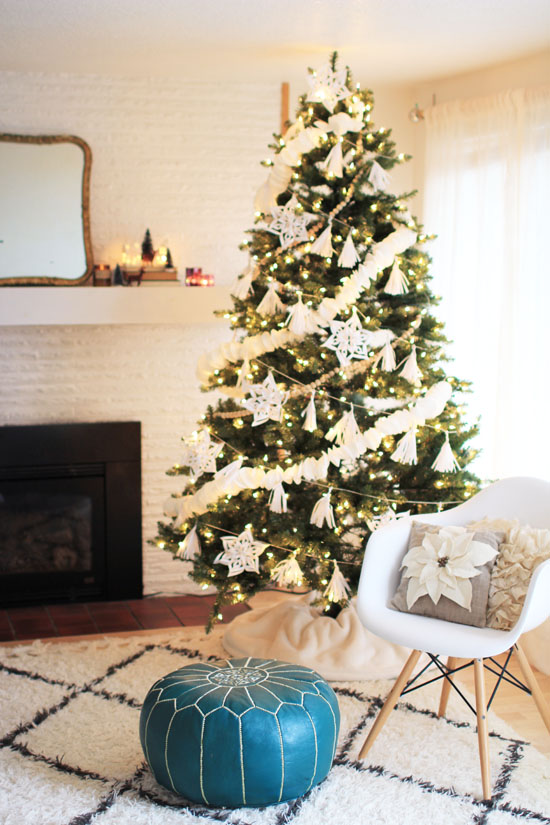 They're all really easy to make, but a little time-consuming--the perfect type of projects for multi-tasking while watching a show. If you look up tissue paper tassels or cupcake liner garlands, you can find plenty of tutorials, and I already did a tutorial for the snowflakes here, so I decided not to shoot any photos of the process. Partially because I made these last week while I was sick, drinking tea, lounging on our sofa, and watching movies. Not exactly the perfect setup for DIY photos. :)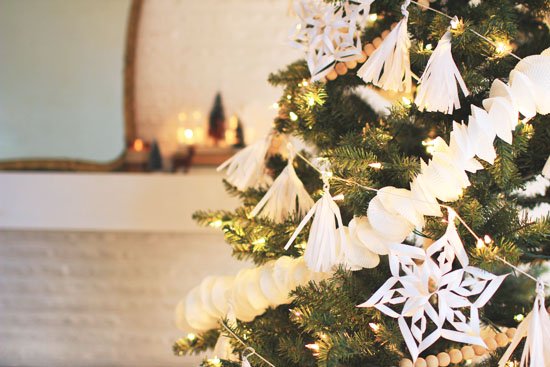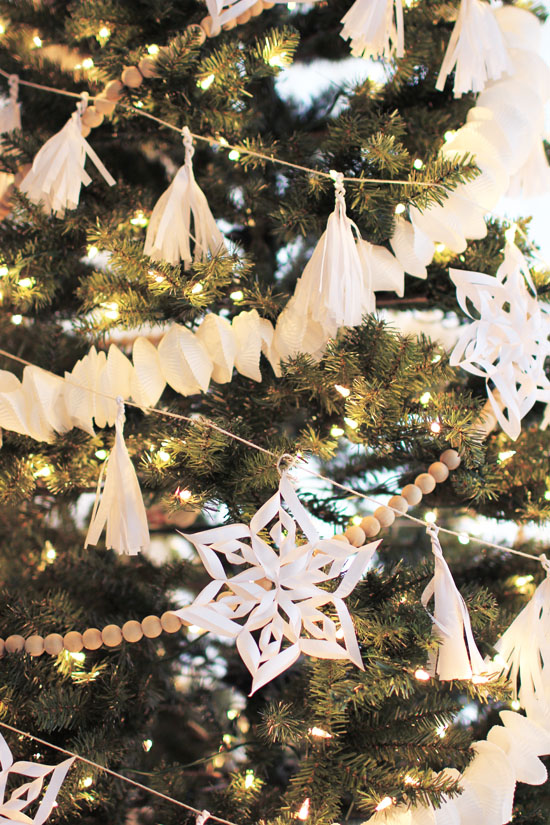 In addition to the paper decorations, I wrapped a wood bead garland around the tree to add a different element that still fit in with the simple, neutral theme. I guess I've really been loving neutral decor and wood beads for every holiday lately!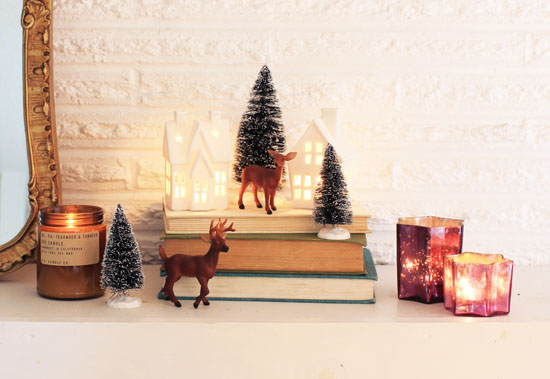 I also gave our mantel a little winter makeover, with these darling ceramic houses, bottle brush trees, and miniature deer (all from Michaels).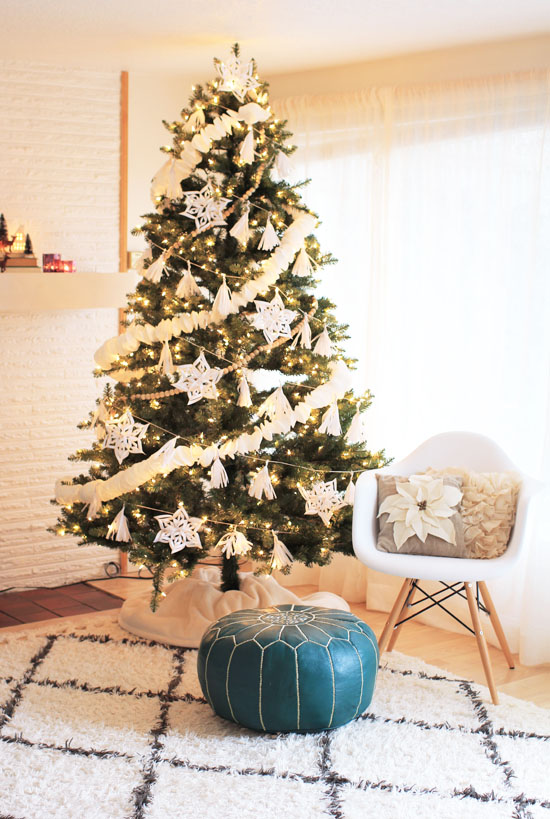 And that's it! Whether you think it's still too early to decorate for Christmas or not, it's never too early to start gathering inspiration. So make sure you visit Michaels' blog, The Glue String, for more dream holiday trees created by the rest of the Michaels Makers! Plus, check out some of their ornament projects and tutorials.
Thanks to Michaels for partnering with me on this post.