Ready for another loooong post? I thought I'd write something about my thoughts as a new mom, and the words just kept a coming...so consider yourself warned. Motherhood is a topic that I think anyone can chime in on, whether you just found out you're pregnant, are a first-time mom, or have five kids...whether you're looking back at your own childhood, dreaming about your future, or can't believe that your babies are now grown. I haven't experienced all those stages yet, but from talking to different moms, it's pretty clear that no matter where you're at, you have struggles and joys...days you feel like you're rocking it, closely followed by days when you feel like a total failure...moments when you want to soak in all the snuggles, and moments when you need some space to yourself. I know I've felt all of the above in the short period of time that I've been a mom.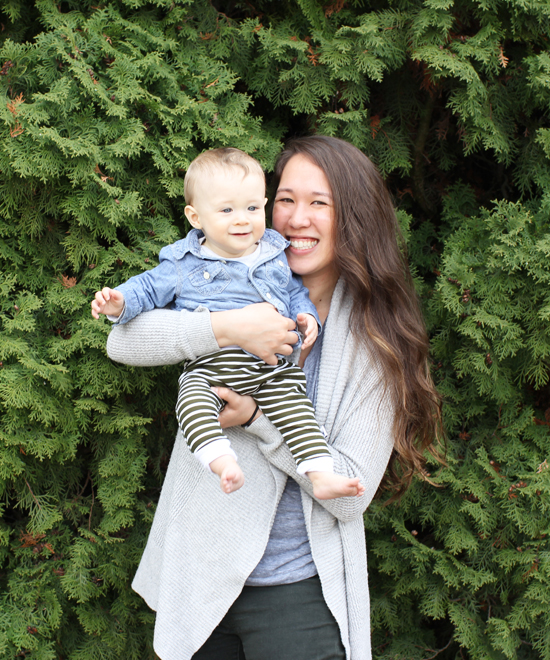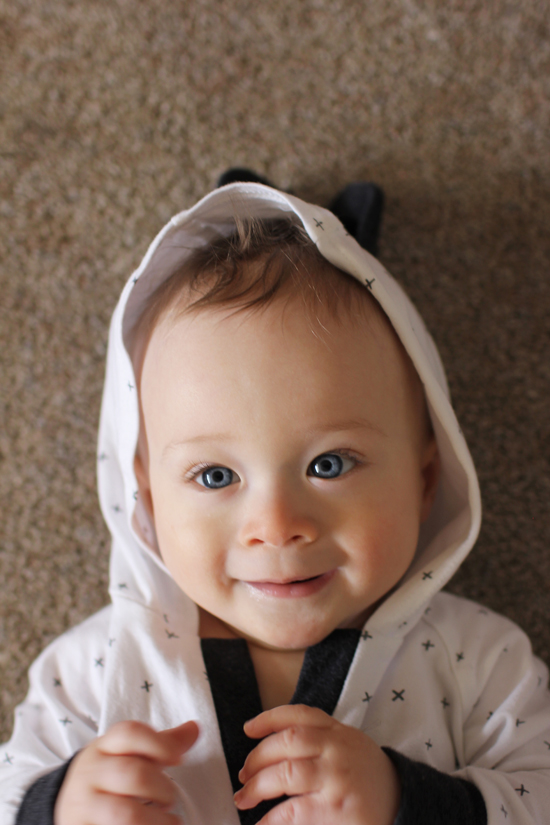 When I was pregnant, a lot of people shared their experiences and advice with me, on a full spectrum ranging from "children are such a blessing and give meaning to your life" to "children ruin your life--do everything you enjoy now because this is your last chance for 18 years." Ok, maybe I'm slightly exaggerating there...but I do feel like we heard so many different things. And that makes sense, because every parent is different, every kid is different, and every day is different. Catch me on a good day, and I may say something different than on a rough one. It's only normal.
Even though I realize that, I soooo easily get caught up in comparison and self-doubt. I think all parents do, but perhaps especially first-time moms. We all want to do "the best" for our kid, but there are so many decisions to make and it's so subjective what "the best" really is, anyways. The amount of (often contradictory) information is overwhelming, and there's always someone who disagrees with what you're doing:
- home birth or hospital
- epidural or all natural
- vaccines or not
- circumcision or not
- cosleeping or crib
- breastfeeding or formula
- cloth diapers or disposable
- stay-at-home mom or working mom
- stylish baby clothes or inexpensive basics
- homemade baby food or storebought
- strict nap times or flexible sleep schedule
- homeschool or public school
...to name a few, off the top of my head. It's exhausting!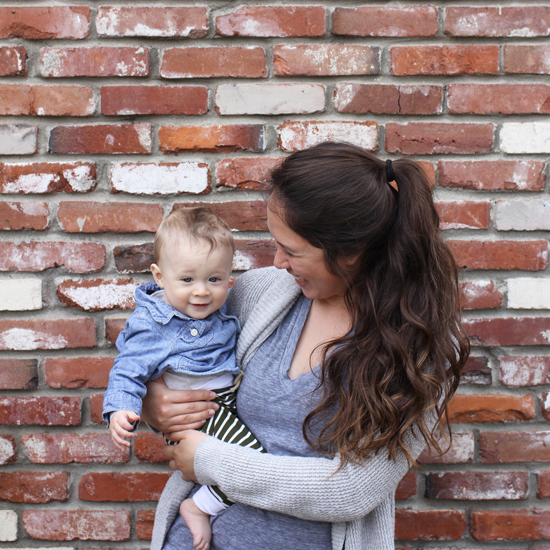 And no matter how hard you try to do it "right," someone is bound to say something that makes you feel criticized or judged. It might come from a stranger, a friend, a fellow mom, a family member, or your spouse. Maybe all of the above. :) I can almost guarantee that at some point, you will get offended or annoyed about something. Parenting is so close to the heart, it's easy to be extra sensitive. BUT I'm trying to remember that everyone means well! Those comments usually come from the best of intentions and a genuine desire to be helpful.
With that in mind, I'm trying to be open to different opinions, without taking any of them too personally. After all, motherhood is a tribe, and we need one another.  None of us has the answer key. We're all just figuring it out as we go. But it's so much better to figure things out with other moms by your side, rather than trying to do it "right" all by yourself.
So my #1 piece of advice for other new parents? Find some fellow moms (and dads!) that you can chat with, vent to, and ask for advice. As for the rest of the debates? As long as your baby is fed and loved, don't worry too much...do whatever works for you. That's my take, anyways!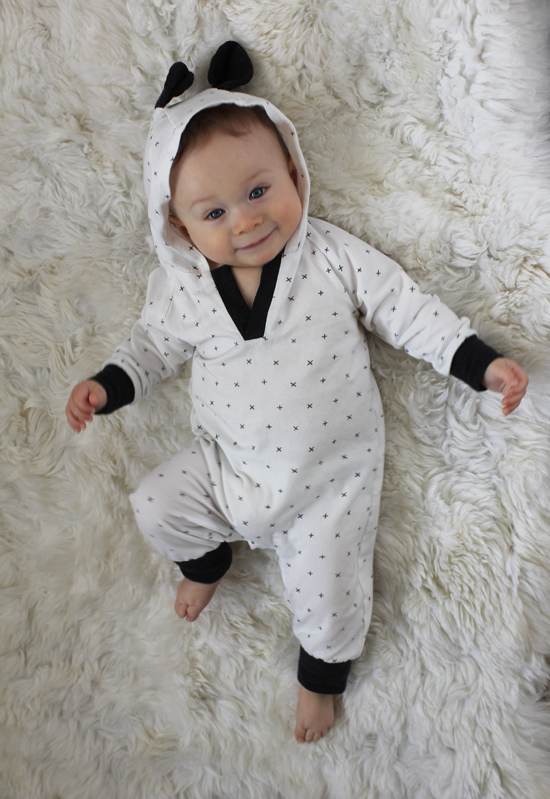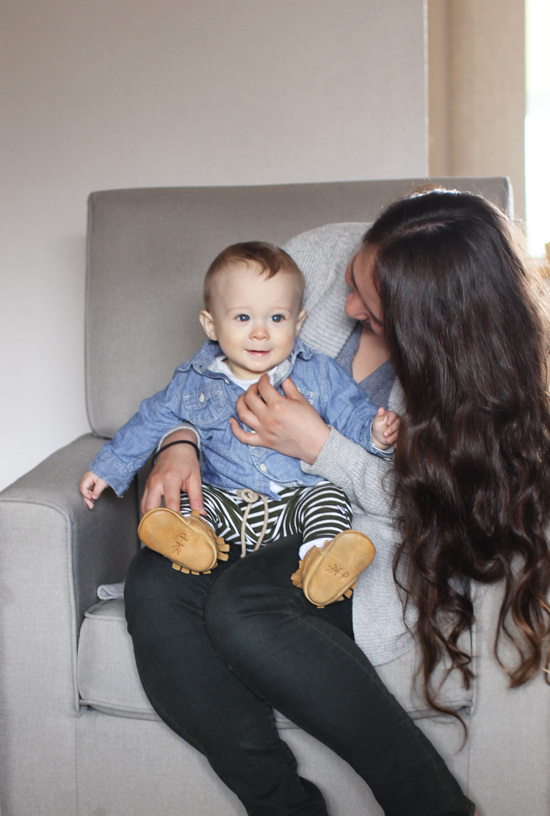 Becoming a parent is a tough transition. It's a HUGE shift in identity, priorities, and day to day life. And it's impossible to be perfect, because everyone's idea of "perfect" is different anyways. So don't hold yourself to that standard! Cut yourself some slack. And when it comes to all those heated debates...let's cut each other some slack too. We're all in this together.
P.S. I'd love to hear...what advice would you give to new moms & dads?
Thanks to Tenth & Pine for sending over the cute outfits that Ian is wearing in these photos. I love their selection of stylish, gender-neutral baby clothes.