When we started working on Ian's nursery, I knew wanted to do something fun and whimsical on his walls. But since we rent, a big painted mural was out of the question--not only would we have to paint over it again when we moved out, but I would hate to put a lot of energy and time into something that we couldn't bring with us. Luckily, there are ways to give your walls some love without paint. Even if you aren't a renter, wall decals and removable wallpaper are great since they're sooo easy to install (if you make a mistake, just peel off and restick!). For Ian's nursery, we decided on these classic mini stars from WallsNeedLove to create an accent wall behind his crib.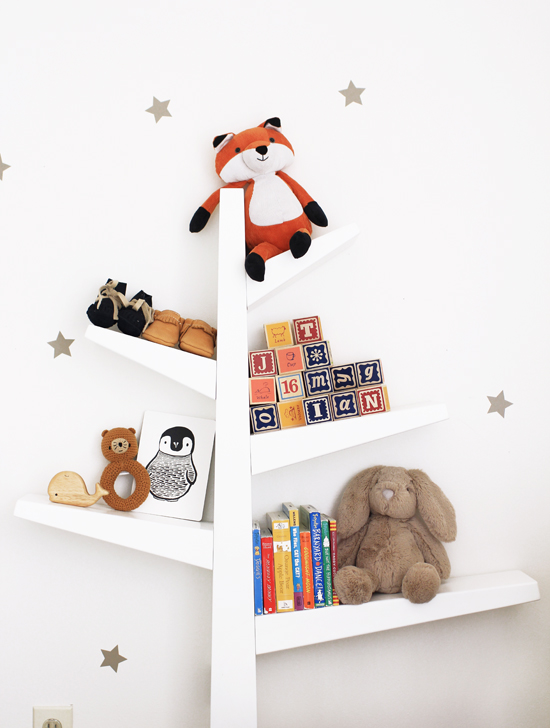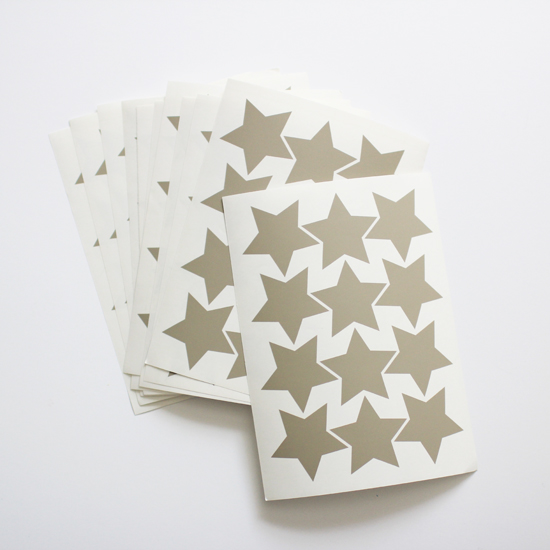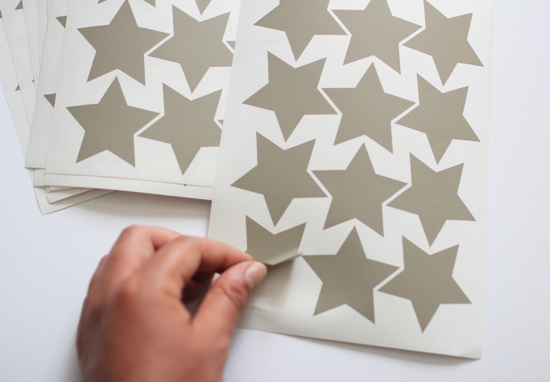 The process of creating Ian's star wall was so simple and painless. The hardest part was deciding which decals to use (seriously! they have so many good options!). We decided to place the stars randomly, with them being a little tighter by the head of his crib and getting farther apart toward the edges of the wall. It took about 5 minutes to finish, maybe even less. I'm sure it would have taken a bit longer had we tried to line them up and space them evenly, but a) I'm lazy and b) we liked the organic feel of the random placements (more like a real night sky!).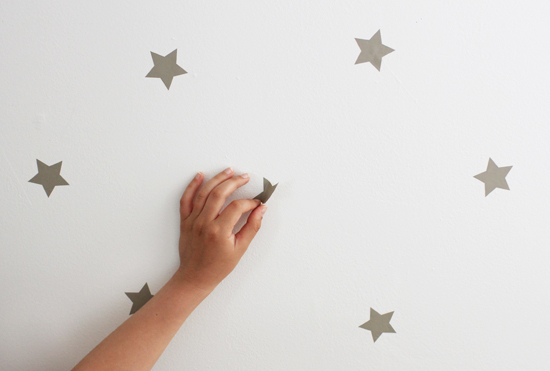 I also tested removing a few of the stars, and was pleased to find that it was extremely easy, there was no sticky residue left on the wall, and the stars were still in good shape (so we can reuse them in another room, if we move).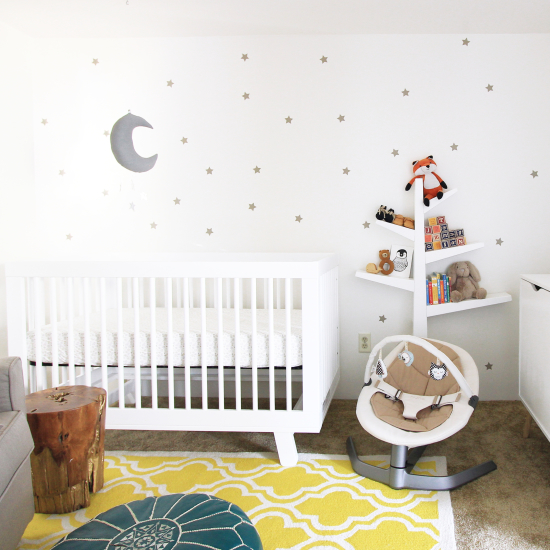 These little stars made a really sweet and simple accent wall in Ian's room. I love it...but if you're looking for something a bit bolder, there are also lots of show-stopping designs with big patterns and bright color!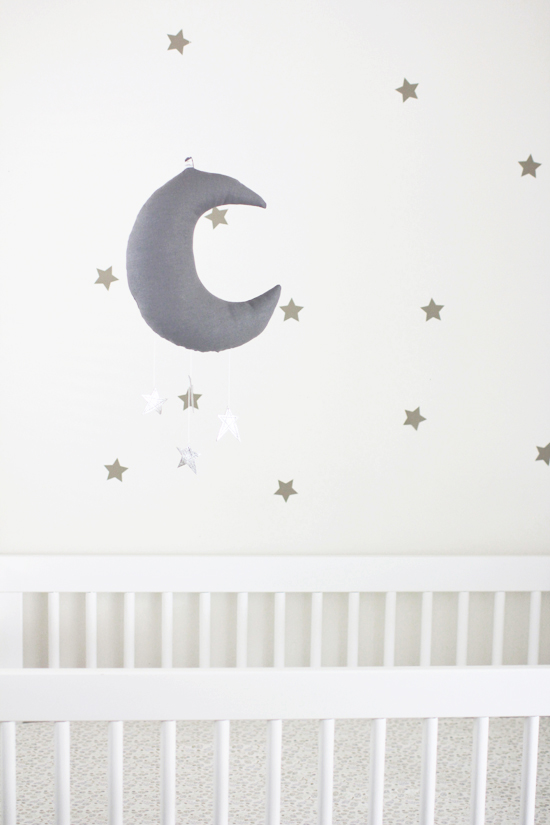 Do your walls need some love? Check out WallsNeedLove, and enter the giveaway below for a chance to win a $75 store credit!
Which of the decals or removable wallpaper options is your favorite?
Thanks to WallsNeedLove for partnering with me on this post.