With Valentine's Day just four short days away, I wanted to share some quick and easy ideas I put together for Kendall-Jackson. Ben and I almost always celebrate Valentine's Day at home (I'd rather go to a nice restaurant some other, less crowded day). But that doesn't mean we don't do anything special! This year, I put together a Valentine's Day dessert table for him. It was really fun to set up, and I got almost everything at the grocery store. E-a-s-y. You could also do something similar with breakfast foods, so your valentine wakes up to a great breakfast in the morning!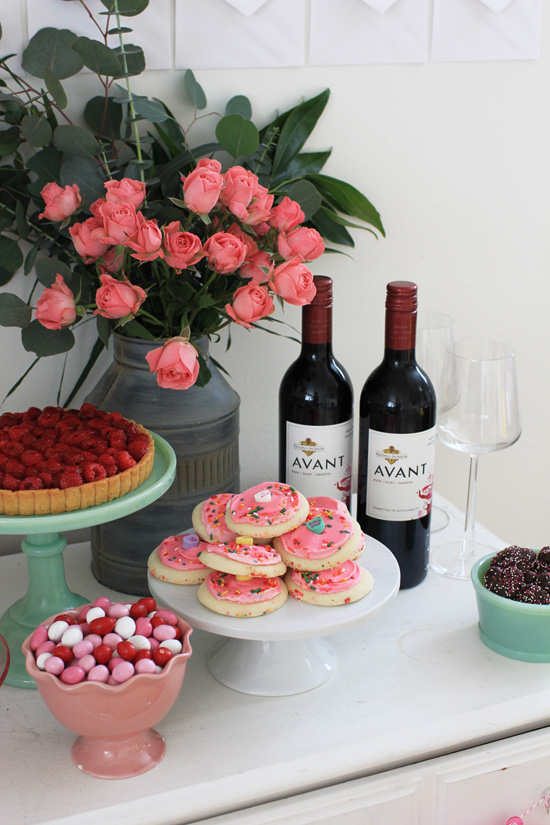 I kept everything fairly simple, from the decor to the desserts themselves. Instead of spending hours baking, I just added some extra touches to store-bought sweets to make them a little more personal. SO much less stressful! And while homemade treats are great, everyone has a few things they always want to get from the store (mine are kettle corn, shortbread, and toffee). Make Valentine's Day your excuse to indulge in them!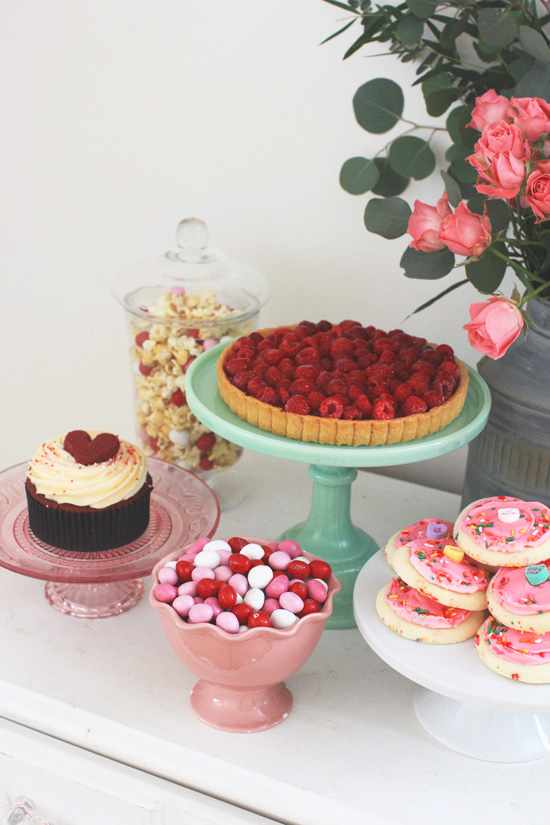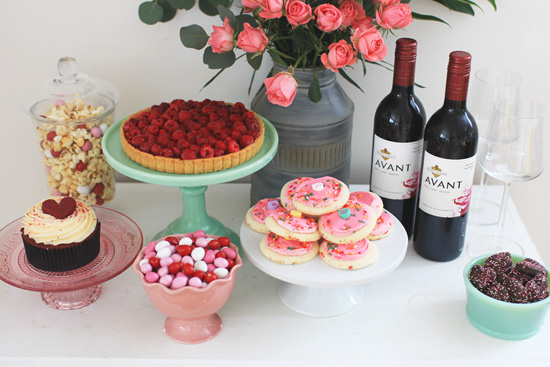 For wine, I went with K-J AVANT Red Blend. It has notes of raspberry, black cherry, spice and dark chocolate, so it was obviously the perfect choice for a dessert table.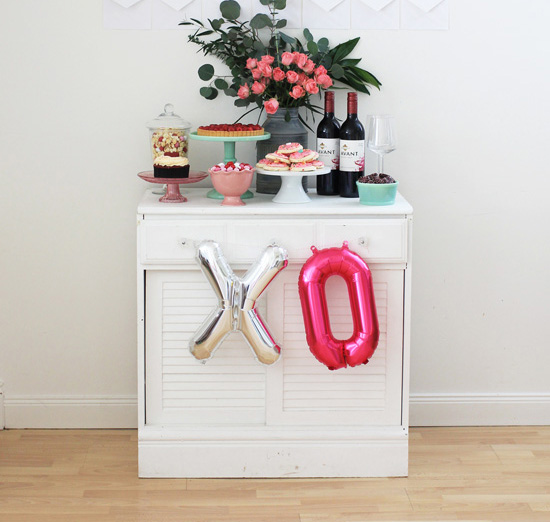 I also put together a fun backdrop idea that adds a special, personal touch...head over to the Kendall-Jackson blog to see what it is! I tried to keep everything really stress-free, for all you last-minute people. So you totally have time to make your own at-home dessert table and impress your sweetie!
What are your plans for Valentine's Day? And what's the most fun or creative way you've ever celebrated it? I'd love to hear!
Thanks to Kendall-Jackson for partnering with me on this post.
.