My girlfriends and I have a tradition of getting together for craft days every so often. We take turns hosting it, and it's a really fun and low-key excuse for us to all get together…and get stuff done at the same time! Everyone brings a project they're working on, and we all chat and catch up while we're crafting. A couple weekends ago, it was my turn to host, and I decided to throw a Valentine's Day Crafternoon. We sipped on some yummy Kendall-Jackson AVANT wine, my friend Renae made a big pot of posole, and I put together some snacks (including homemade creme brûlée--my fave).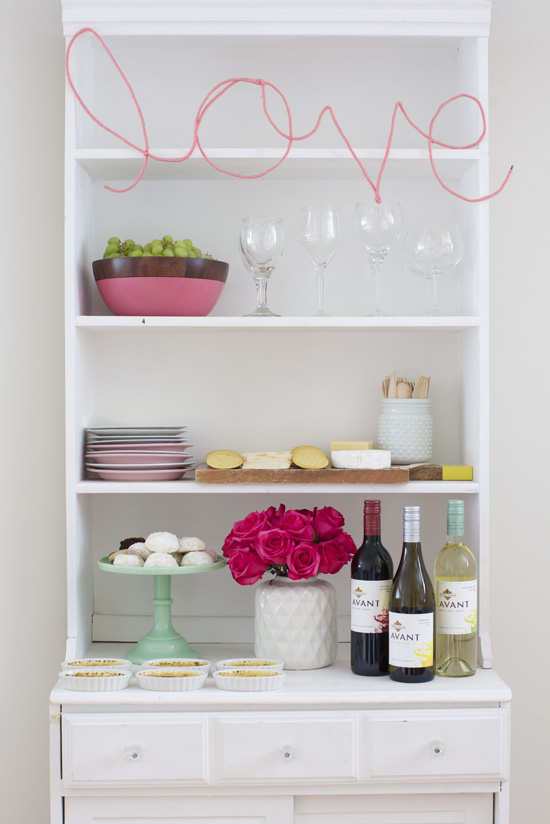 I also got a big bouquet of pink roses, because nothing says Valentine's Day like roses.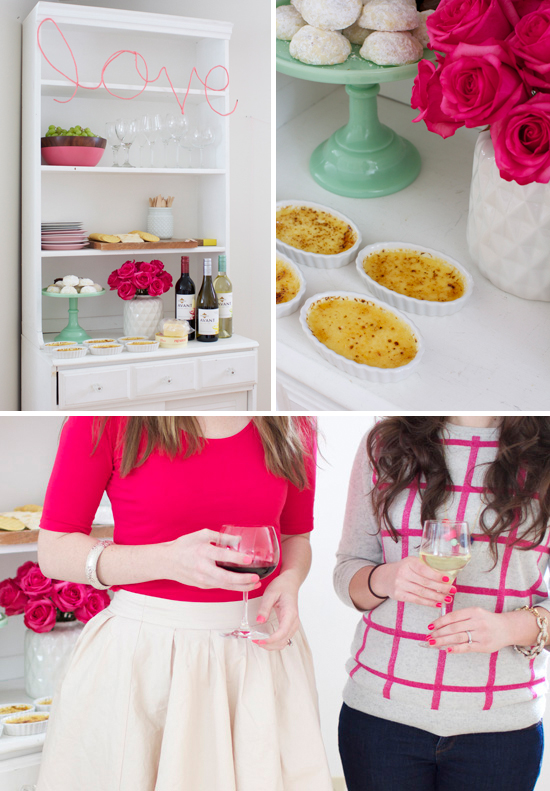 Renae helped me plan the party, and she made that "love" sign by wrapping some wire with pink yarn. She let me keep it afterward, and it's on my mantel now.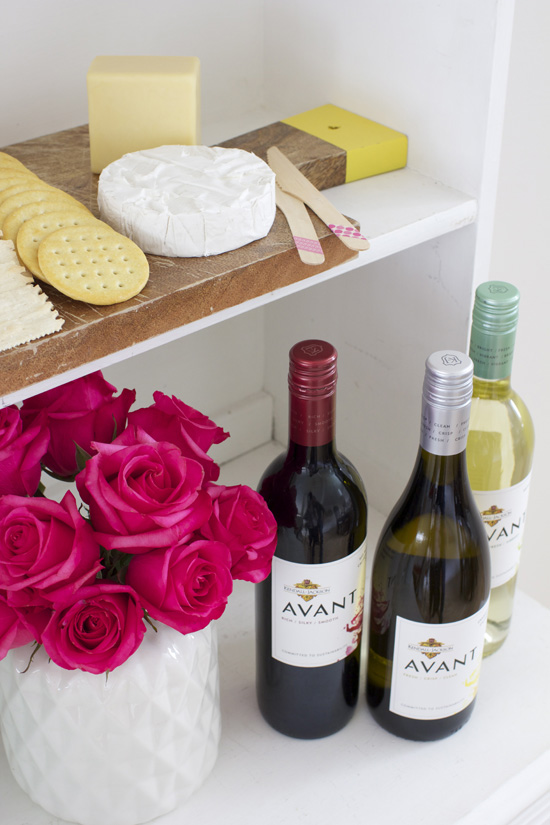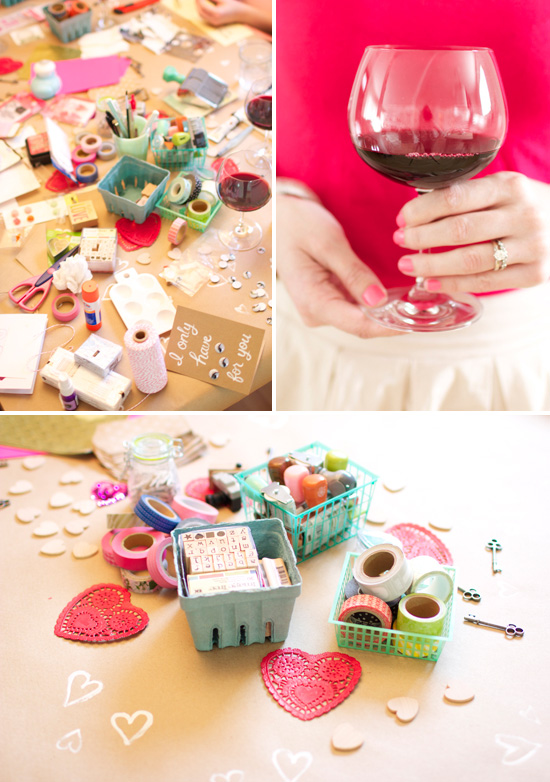 For this party, we decided to have an organized activity at the beginning--DIY Valentine's Day cards! I don't think Valentine's Day is necessarily all about romance and couples…it's about love. So if you're single and you want to do something like this, you totally should! Make valentines for your friends, your coworkers, your sisters…whoever.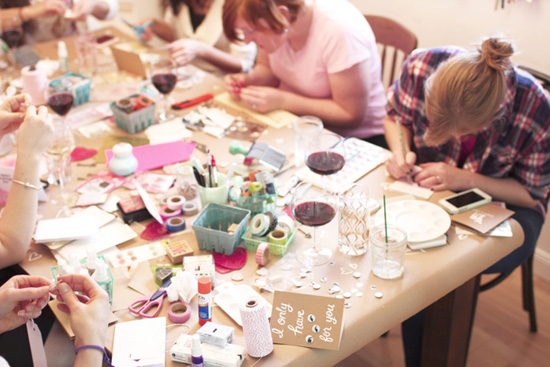 Plus, card-making is the perfect activity for a crafternoon. Just lay out a bunch of supplies on the table and have some blank cards ready, then let people go to town and get creative! It's easy enough for any skill level, quick enough to finish in one afternoon, and doesn't require power tools or a lot of space--so everyone can work around the table together, and chat at the same time.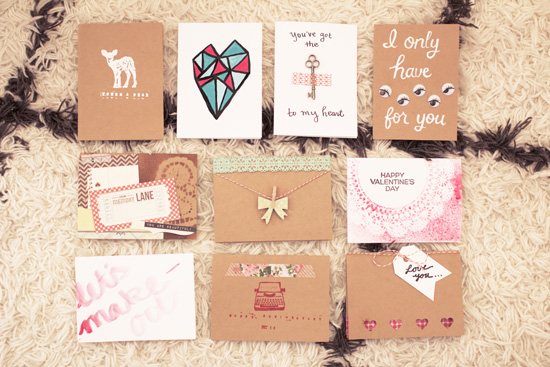 Overall, it was a ton of fun and I think all of our cards turned out really cute and full of personality. Can you guess which one was mine?? Find out (and get the DIY instructions for it) on the Kendall-Jackson blog today!
Do any of you get together with your girlfriends for craft parties? I highly recommend it. In fact, I'm already thinking up ideas for our next one...
 Thanks to Kendall-Jackson Avant for partnering with me on this post.