This post is sponsored by KEH Camera. All opinions are my own. Affiliate links are included, and I will receive commission for any sales generated through these links. 
I mentioned in my last post that I've been working on upgrading my camera. It's something I've wanted to do for so long--ever since I learned the difference between a full frame camera and a crop sensor! My Canon 60D has been a trusty sidekick and a good camera to learn on, but the tight crop makes it hard to get photos of small rooms and candid shots of people. I always have to back up really far. Plus, my friend Corlana (who is a legit photographer) has a camera that lets her send photos directly to her phone. Once she showed me that feature, I was convinced! I might be justifying here, but I honestly think that will motivate me to take more photos with my big camera instead of my phone. Which is one of my goals for the year! So it's totally worth it right??? Think of all the beautiful photos I'll take of our children throughout the years! All the precious memories we'll capture! (Can you tell I've been working on Ben?) I finally convinced him to let me upgrade to a full frame, on the condition that I sell our current camera to offset some of the costs.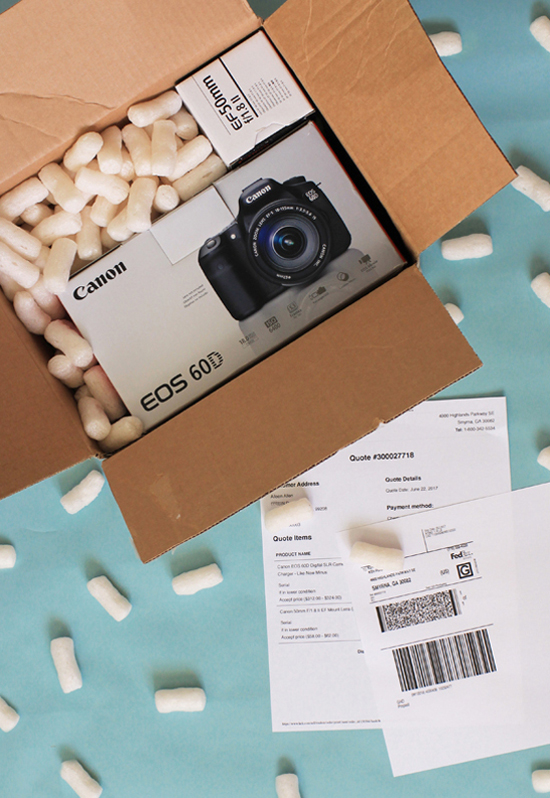 So when KEH Camera reached out to me about selling a used camera with them and documenting the process, I was like, "it's a sign! let's do this!" They are the world's largest provider of used cameras and photography equipment, and they make the process super easy and convenient. And the prices were totally fair--actually, a little better than I expected after doing a little comparative online research.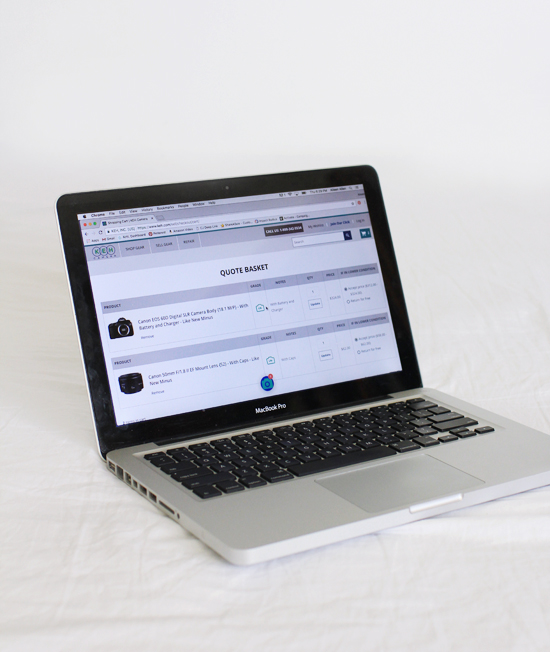 All you do is enter the gear you have to sell, then select what items are included (battery, charger, etc.) and the condition according to their grading system. It lets you know what their estimated price is, and you decide whether you'd accept a lower price if they determine it's in a lower condition. You can also opt to have your gear shipped back for free if that's the case.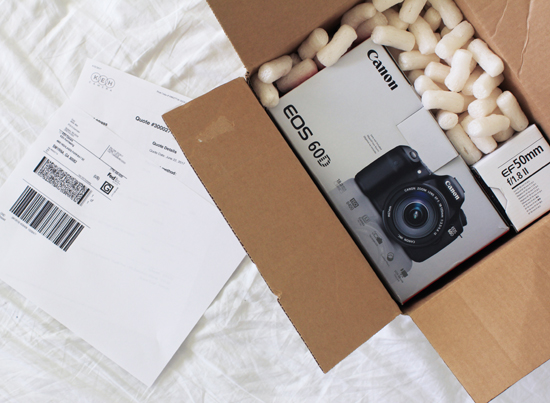 KEH also gives you an extra 5% if you choose to receive your payment as a gift card. Since we were planning to get a new camera anyways, we decided to do that. Then we checked out, downloaded the packing list and shipping label, boxed up the gear, and sent it on its way! No arranging meetings with strangers from Craigslist, no wasting time on potential buyers that don't pan out, and no paying for shipping. Pain free!
I just got my gift card last week and wasted no time in ordering the camera I wanted (a Canon 6D). I'll keep you posted on how it turns out buying a used camera! Overall, I would say the selling experience was super positive, easy, and straightforward--and I love that it was all online. If you're thinking of selling or upgrading your camera gear, or if you're looking for deals and you're open to used items...definitely check out KEH! From now through the 31st, you can get 7% off your order with the code LUCKY7 as well. Depending on what you're getting, that 7% can be pretty significant.
Anyways, I hope this review was helpful for some of you. I can't wait for my new camera to arrive!