This post is sponsored by Kohl's. I received the included panties as part of my compensation. The photos are from our old bedroom (I wrote this post before we decided to move).
At the risk of venturing into TMI, I'm getting a little personal today and talking about...underwear! This all started when I (finally) read the book, "The Life-Changing Magic of Tidying Up" by Marie Kondo. You've probably heard of it, but just in case, the idea is to get rid of ALL the things in your house that don't bring you joy. Then your life will be simpler, happier, calmer, and full of magical rainbows. I decided to give it a try as part of my "decluttering" goal for 2017, and was surprised by how quickly I could identify the things that irritate me, but I've kept for whatever reason: because I paid too much for it, because it was a gift, because it's still functional, etc. Underwear is a perfect example. I absolutely HATE undies that give me wedgies or panty lines and ones with tags or itchy lace...yet I had a bunch of them. Worst of all, I still had some tired-looking pairs that I kept for "period underwear"...even though I haven't had a period in over a year (thank you, pregnancy and breastfeeding!).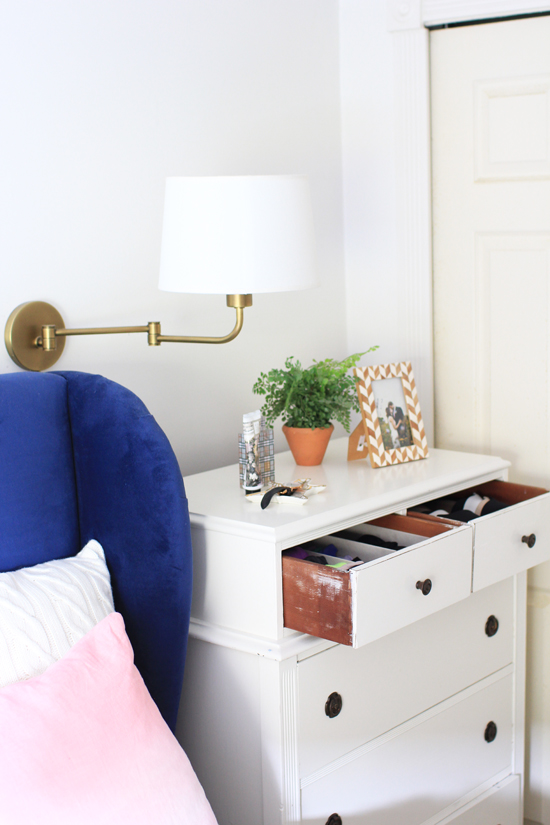 So I decided to get rid of ALL my panties except my very favorites, and give myself a fresh start. Now, my underwear drawer is entirely solid colors, seamless, and wedgie-free...and it makes me happier than I ever thought a drawer full of underwear could. For reals!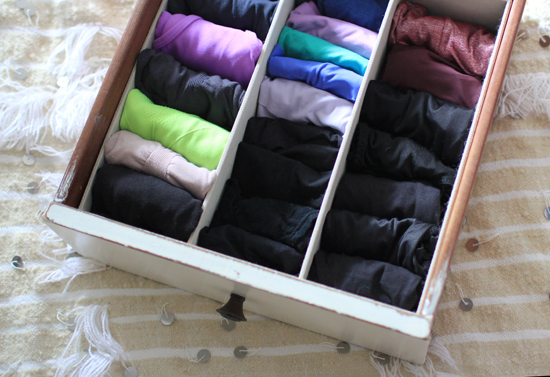 I'd get bored of wearing the same outfit every day, but when it comes to underwear, I'm all for keeping it simple and stress-free. It's one less decision in the morning! This kind of goes along with the post I wrote a couple months ago about upgrading my wardrobe to pieces that are comfortable and make me feel good. No more ill-fitting clothes, and no more scratchy, uncomfortable underwear.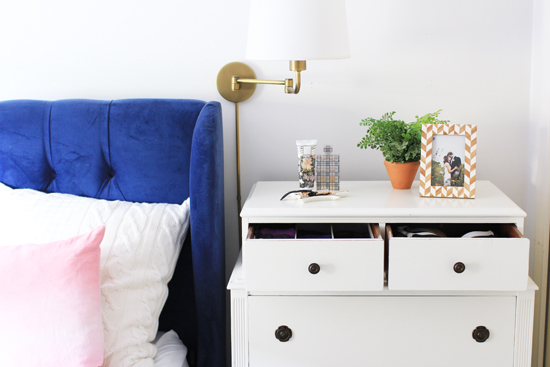 If your panty drawer also needs a overhaul, Kohl's is having an intimates sale from March 3rd - 26th (sale info below). They actually have a really nice selection and the prices are super affordable! The Warners brand is my new favorite--it's super comfy. I also used this drawer organizer to keep everything a little more neat & tidy, separating sports bras, thongs, and regular underwear to make getting ready even easier.
Sale info:
Use INTIMATES10 for $10 off $40 from 3/3-3/16
Bonus Buys are 3/3-3/12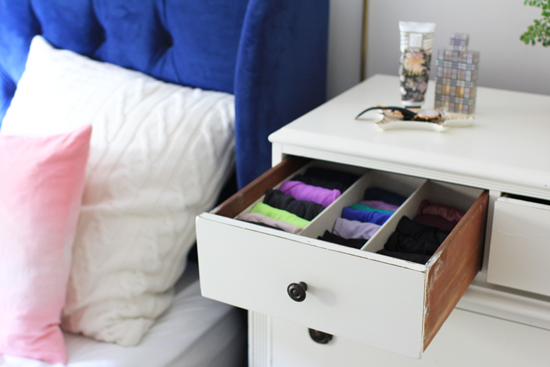 So there you go. It's awesome how something so small and simple has actually made a difference in my morning routine and my attitude throughout the day!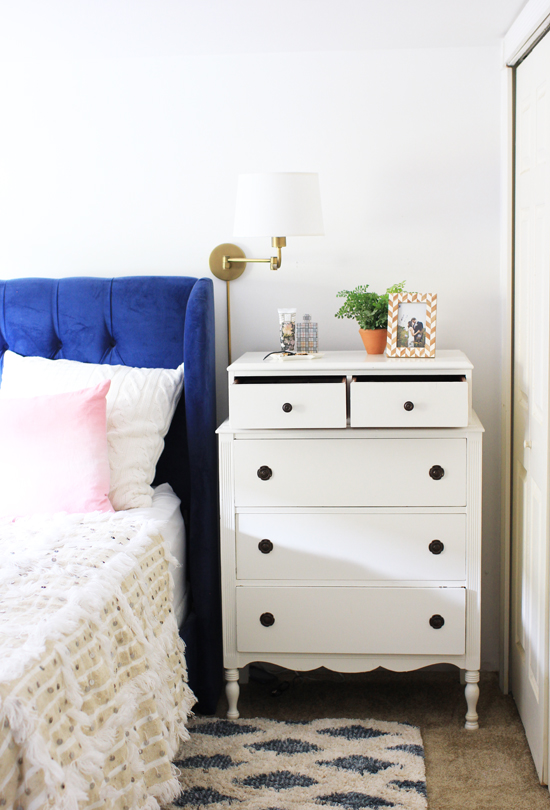 Have you read "The Life-Changing Magic of Tidying Up?" I read it in early January (you know--new year, new start) and it was perfect timing. Since we'd recently pared down all of our stuff, moving was sooo much easier than it could have been. And so far, I haven't missed a single thing that we got rid of!
My blog may contain links to other websites. I am not responsible for the privacy policies of those other websites. When you click on a link, your information may be collected by those websites so I encourage you to read their privacy policies. These affiliate links are not associated with Kohl's.