Oh, I love spring. Now that the snow has melted and the weather is getting warmer, it feels like so many possibilities have opened up for things to do around here! And we are itching to get out of the house and go on some hikes/day trips/weekend getaways. Since it's been years since I lived on this side of the state, I've been asking around and compiling a list of things to do in Spokane in the spring. Here are five ideas that I definitely want to check out soon! And since I know most of you don't live here, I hope this list gives you ideas for something similar in your area. Fun runs, parks, orchards, and lakes...these things exist everywhere.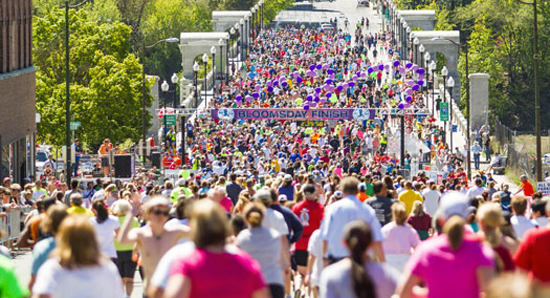 1. Bloomsday - This is a huge event in Spokane--over 50,000 people run/walk the 7.45 mile course. Ben's running it this year, and I'll be walking with a friend...with Ian in the stroller! I'm hoping to sign up for a few more runs this year to motivate me to get back in shape. Maybe even a half marathon??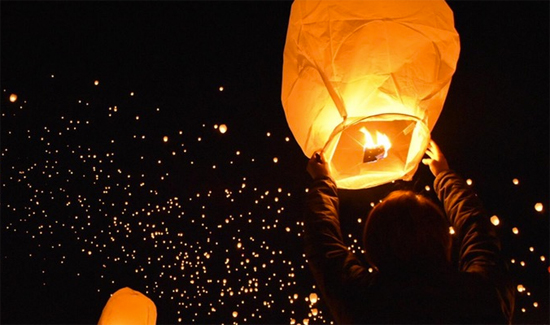 2. LanternFest - This is a big paper lantern festival that's coming to Spokane on my birthday (so serendipitous, right?). If you're interested in going, you can use the promo code ATHOMEINLOVE for 20% off. They travel around the country, so even if you're not in Spokane, check their site to see if there's an event near you!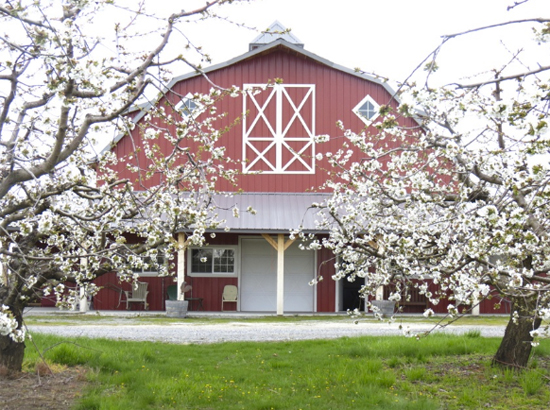 3. Green Bluff - I have fond memories of going to Green Bluff every year when I was growing up. It's a community of farms in north Spokane, and they have something for every season: berries and peaches in the summer, pumpkins and apples in the fall, Christmas trees in the winter, and in the spring...blossoming cherry trees!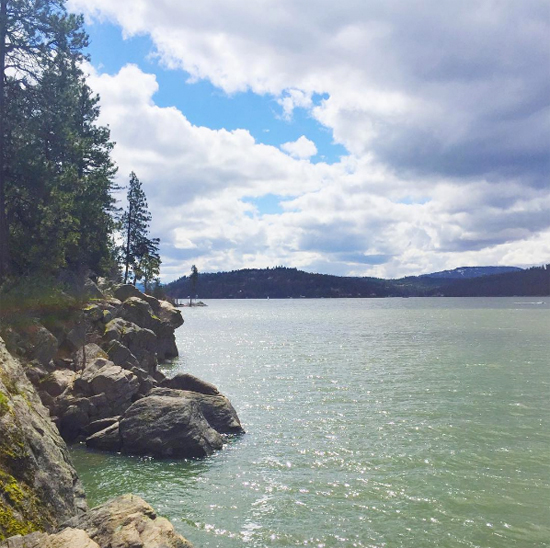 4. Lakes - We miss the Puget Sound, but luckily there are lots of lakes around Spokane so we can get still get out on the water. Couer d'Alene is the nearest big lake, but there's also Priest Lake, Pend O'Reille, and many others.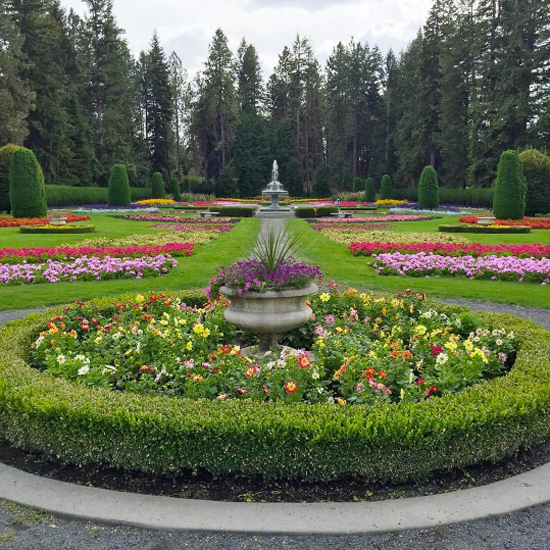 5. Manito Park - There are lots of parks in the area, but in the spring, Manito is far and away the best (imho). It's like a free version of Victoria's Butchart Gardens, with a rose garden, Japanese garden, sunken garden, and indoor conservatory, plus lots of walking trails, playgrounds, and ponds.
Other things I want to do this spring: discover new hiking trails, go to some farmer's markets, catch an outdoor movie, and take a weekend getaway somewhere nearby.
What are your favorite spring activities??