I'm back! We had a truly amazing vacation, and I can't wait to share the photos with you guys (I'll be posting some trip recaps soon)…but first, I'm honored to be included in the book tour for Caroline Rowland's first book, The Shopkeeper's Home. I think we can all agree, one of the best places to find inspiration for the home is in stylish retail spaces. I love shopping at beautiful boutiques for exactly that reason: I sometimes leave with a purchase, but I always leave with some new ideas. So I was really excited when I heard about Caroline's book! It takes us inside over 30 creative shops around the world…and then it goes one step further and also gives us a peek into the owners' personal homes. That second bit is the part that intrigued me the most, as I've often been curious what stylish shopkeepers' homes look like. Do they mirror the decorating style in the shop? Or does the owner create some purposeful differences between their work and home? This book explores that relationship with 223 pages of absolutely gorgeous eye candy, along with insightful commentary and tips from Caroline. I devoured this book in one lovely afternoon, and I know I'll revisit it often. Definitely one of my new favorites!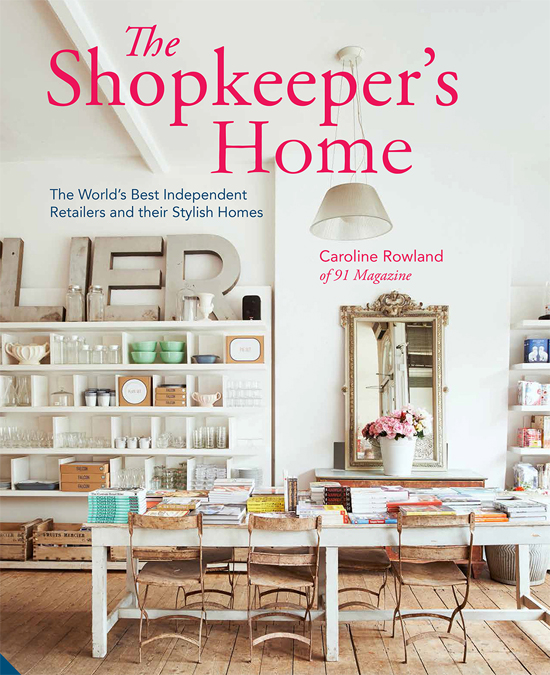 For my portion of the book tour, I get to show you three of my favorite shops and homes in the book (and trust me, it was hard to pick favorites). Ready? Let's start with...
The shop: Father Rabbit, a lifestyle shop in Auckland, New Zealand.
From the book: Father Rabbit is a modern-day general store stocking utilitarian yet carefully crafted products for everyday life. Their approach to styling the shop is to give their products lots of display space…objects are often grouped together in multiples and lined up neatly and evenly. The lighting is bright and clear, and there is minimal clutter, making the space feel refreshing and clean. The color palette is muted, with lots of items made from natural materials, creating a sense of calmness and integrity.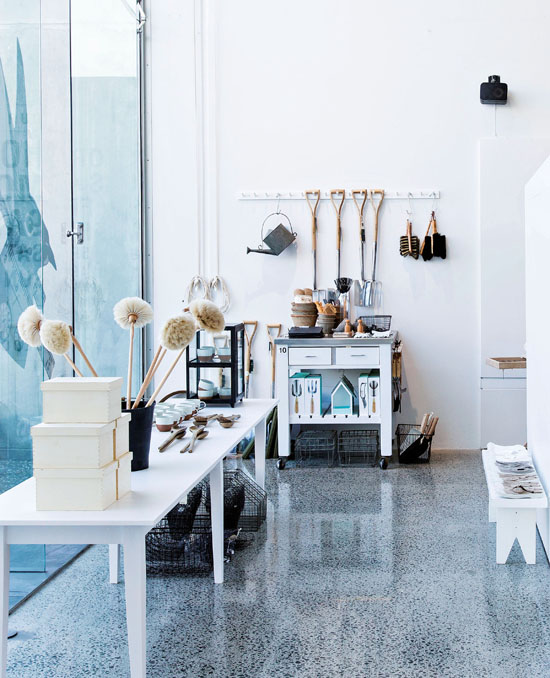 The home: Claudia and Nick's home incorporates a more relaxed level of precision and order than their shop, but it displays the same sense of minimalistic comfort. Color is again mostly pared back, though there are some subtle additions, such as the pastel cushions on the sofa, and the pea green walls in the hallway.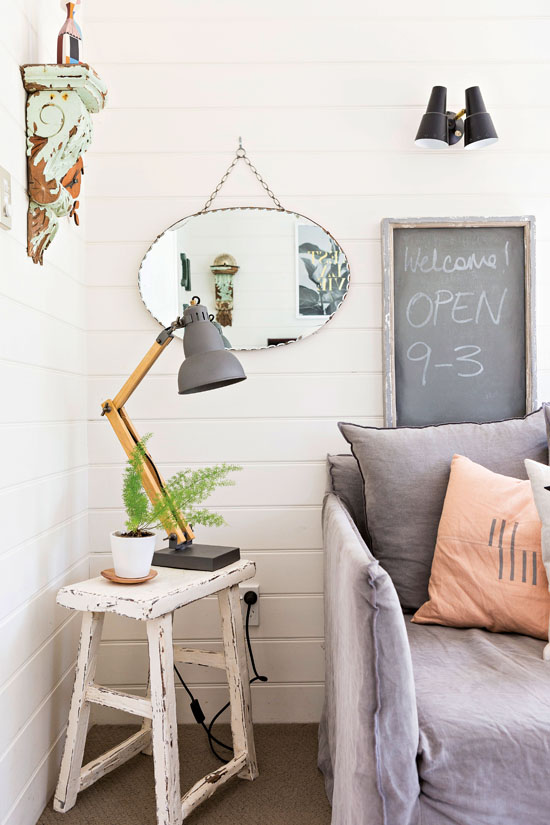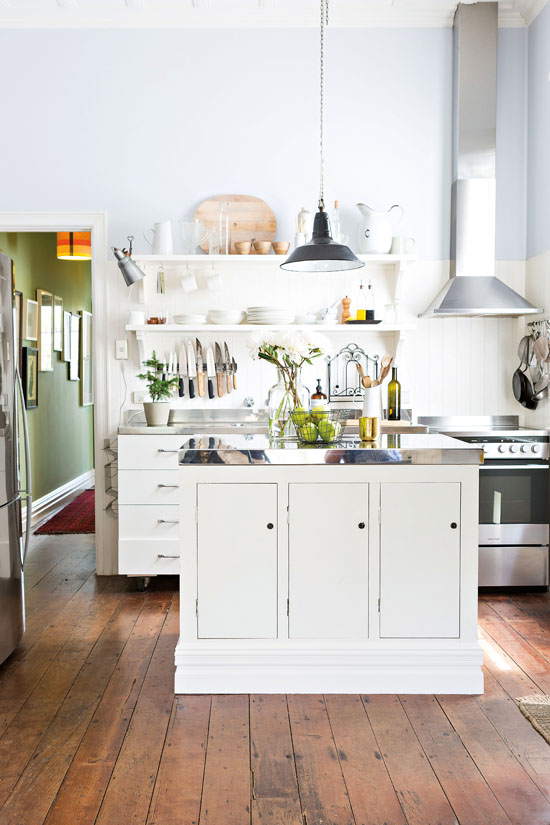 The shop: Room to Dream, a homeware shop in Munich, Germany.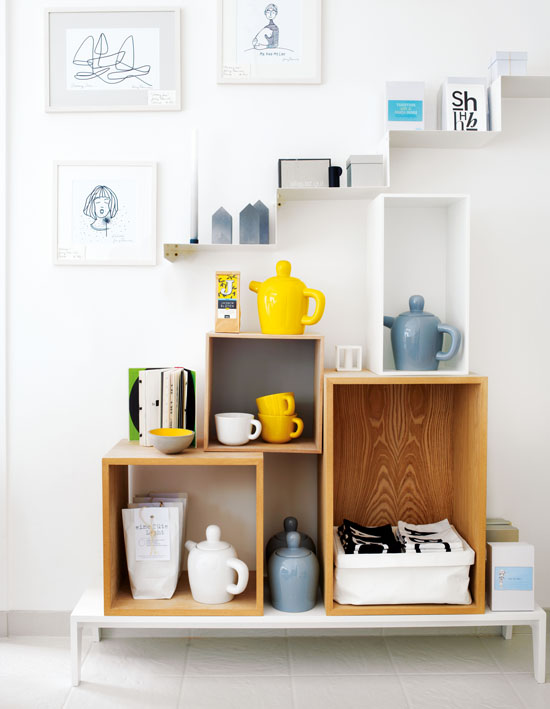 From the book: Flooded with natural light from the large front window, the shop is bright and airy, and filled with furnishings and accessories of mainly Nordic origin. A lover of all things Scandinavian, Sabine says she is influenced by the Scandi way of life and the importance that a beautiful home holds for those Nordic dwellers. Good design and quality craftsmanship are central to her product range, and she stocks many classic pieces as well as her own Room to Dream line. While Sabine is very hot on current trends, her ethos is very much focused on how to combine old and new looks. Rather than discarding last seasons's items and replacing them with the new, she enjoys the challenge of blending the two.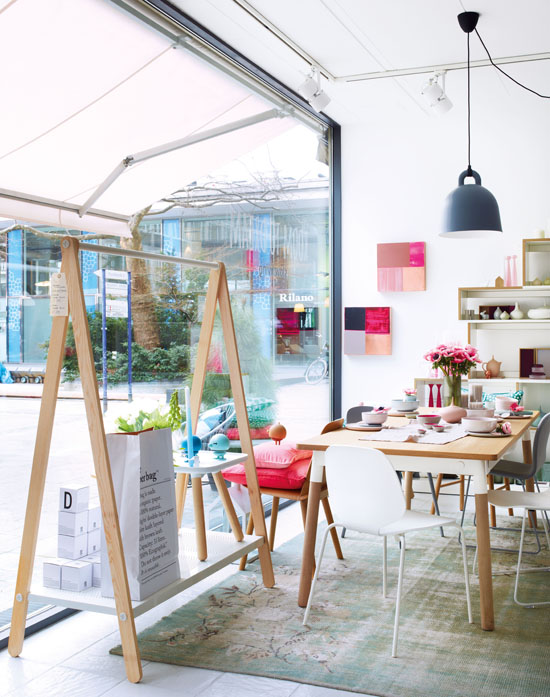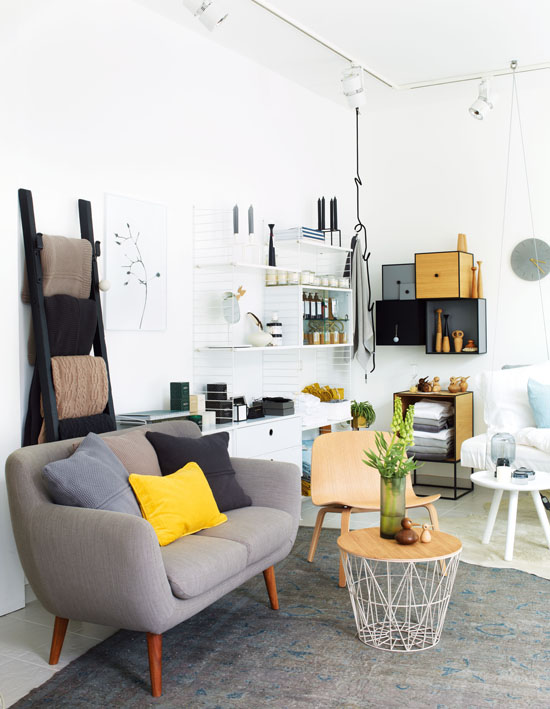 The home: In her home, Sabine's goal was to create a space that made it easy and quick to unwind in. Although Sabine uses color boldly in her shop, at home she prefers a white backdrop, with moveable furniture and textural color on paintings and soft furnishings, to provide visual interest.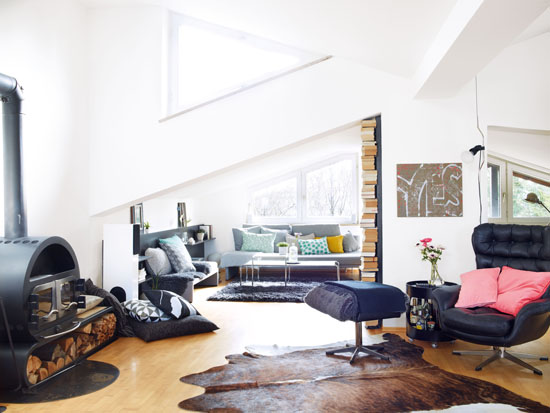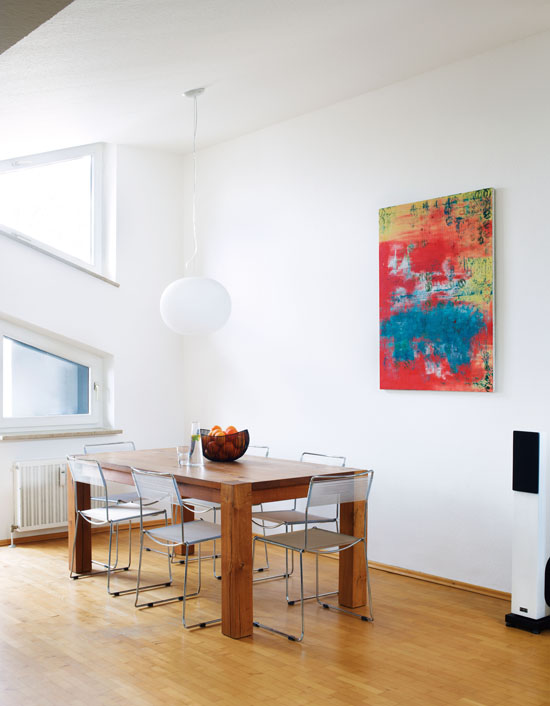 The shop: Black Oveja, a craft shop in Madrid, Spain.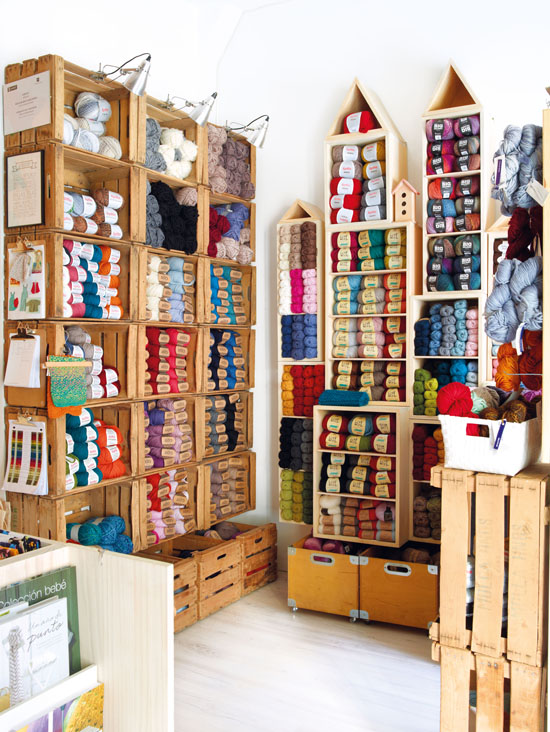 From the book: Maria and Alfonso applied their strong sense of design to their store aesthetic. Here, they've created clever, practical and cohesive display solutions with a few fun design elements thrown in. Uniformity and order are key to the neat, innovative displays, while cute do-it-yourself ideas and mismatched furniture add an element of fun throughout this quirky and inviting store.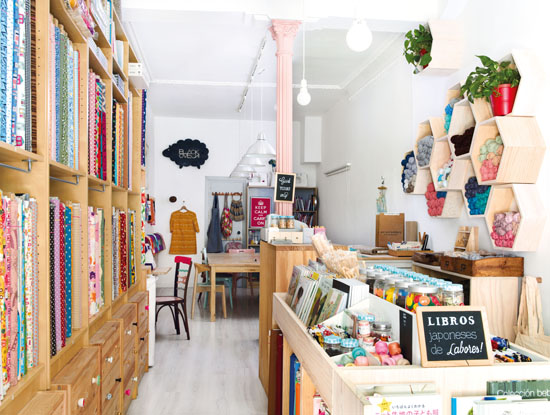 The home: The couple's home also mixes modern pieces with recycled elements and vintage finds. In contrast to their retail space, with its rainbow palette of yarns and fabrics, their home has a relatively neutral color scheme. But it is clear Maria has an eye for color, as pops of watermelon pink, turquoise blue, and mint green have seated a subtle theme throughout the space.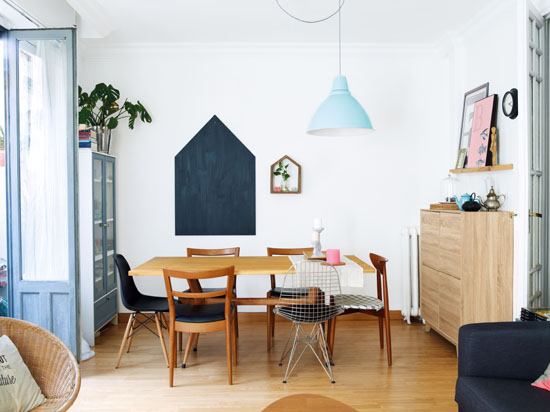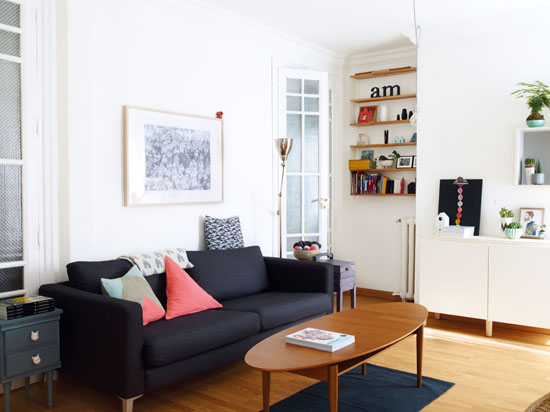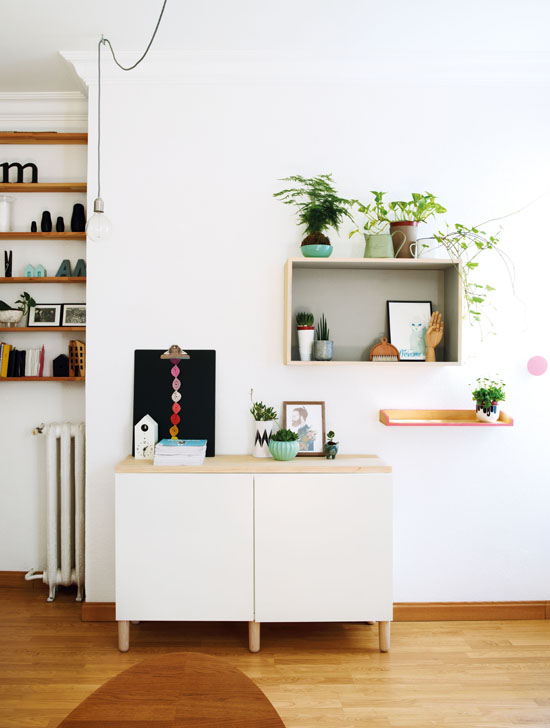 It's so interesting to see the shops and homes together, and notice how a person's aesthetic can influence their personal and professional spaces in different ways (or the same). I love the concept of this book, and it was such a treat to peek inside all the inspiring spaces featured inside!
You can see more sneak peeks on Decor8, Yvestown, Lobster and Swan, Apartment Apothecary, and Makelight. Plus, check Happy Interior Blog tomorrow for the conclusion of the tour. Then of course you're going to want to buy the book for yourself, because you won't want to miss one page! :)
Father Rabbit home photos by Duncan Innes/Homestyle Magazine. All other photos from The Shopkeeper's Home by Caroline Rowland, published by Jacqui Small.