A few weeks ago, I was asked if I'd like to review The Plant Recipe Book, by Baylor Chapman. As you guys know, I've been wanting to get some more plants for my house--and learn how to actually take care of them--so the timing couldn't have been better! And the book is beeeaautiful. Maybe some of you have read (or own) The Flower Recipe Book. Well, this book is similar, except it's with living plant arrangements instead of cut flowers. With the weather starting to really feel like spring, I think we're all itching to get a little more green in our homes (I know I am), so I love that this book gives me some help in that department. I'm really inspired now to get my butt down to our local nursery, Home Depot, or even the grocery store and pick out some new plants to fill my house with.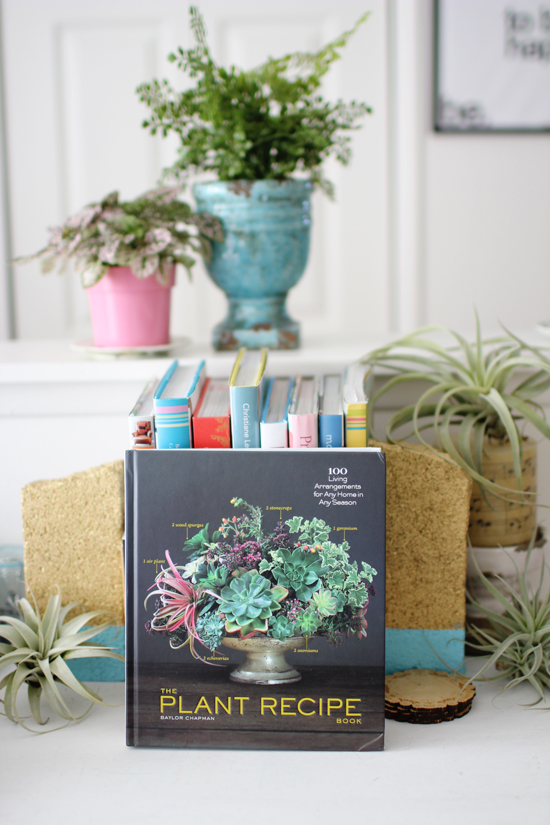 The book has 100 "recipes" for beautiful arrangements, ranging from very simple ones to more complex ones that involve several types of plants. I love that she talks in the beginning about using unconventional vessels to house your plants, instead of being constrained to typical planters. Like for air plants--why not use a wooden frame? Glass terrariums, baskets, and even logs also serve as lovely containers for plant arrangements. Just be sure to pick the right vessel for the type of plant--for instance, plants that like dry conditions will do well in a wide-mouthed, low bowl whereas plants that prefer humidity will thrive under a glass jar.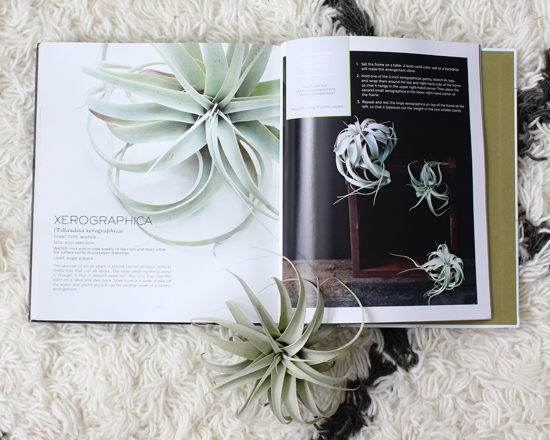 There are also a few pages at the beginning of the book with tips, techniques, and general planting principles. I was really happy to see this section--I need all the help I can get! A few tips I picked up: massage the roots before you replant, to give them space to grow. When you replant, the soil should hit where the stem ends and meets the roots. Roots don't like to be in the air and stems don't like to be under the soil. Prepping the container is also really important--make sure you've waterproofed any container you use (which could be as simple as using aluminum foil to line the bottom).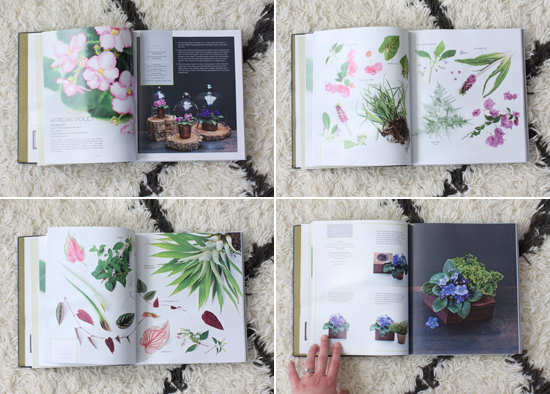 As you can see, the photos in this book are really beautiful. And the book has about 400 color photos! Perfect for me, because I'm a visual person. If a recipe book has beautiful photos, I'm a lot more likely to attempt a recipe. If it's just a bunch of words, forget it. It could be the best recipe in the world and I'd flip right past it. In this book, each plant "recipe" starts with a glamour shot, then gets into the nitty-gritty of how to recreate the look yourself--from the type of pot to choose, to the amount of soil, to care instructions. If the arrangement involves multiple plants, the next page lays out each of the "ingredients" on a white background with labels, so you can quickly learn what you need and what it looks like.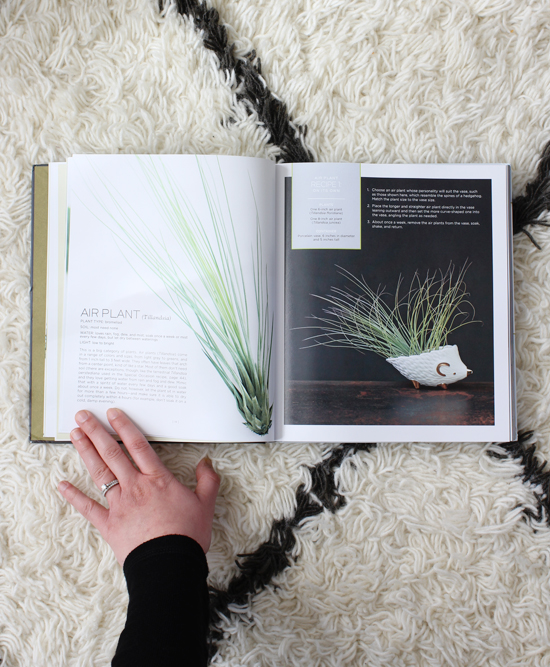 Of course, I noticed the pages with air plants in particular. I loved the idea of putting one in a hedgehog measuring cup from Anthropologie. Now I wish I'd bought a set of those measuring cups before they ran out!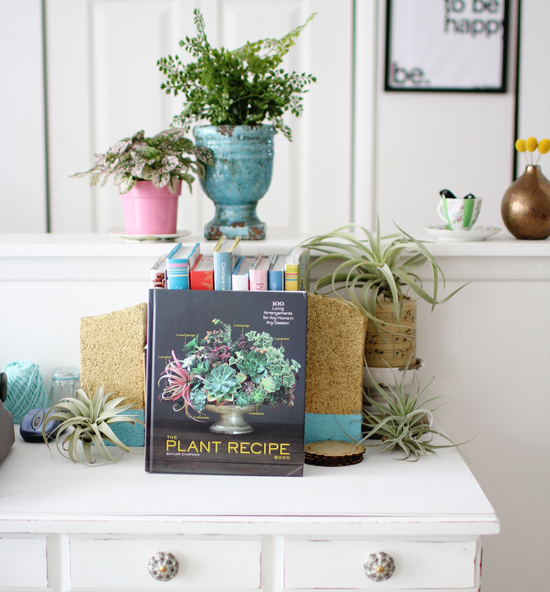 This is pretty much all the plants I have in my house right now…obviously, I'm going to need a few more!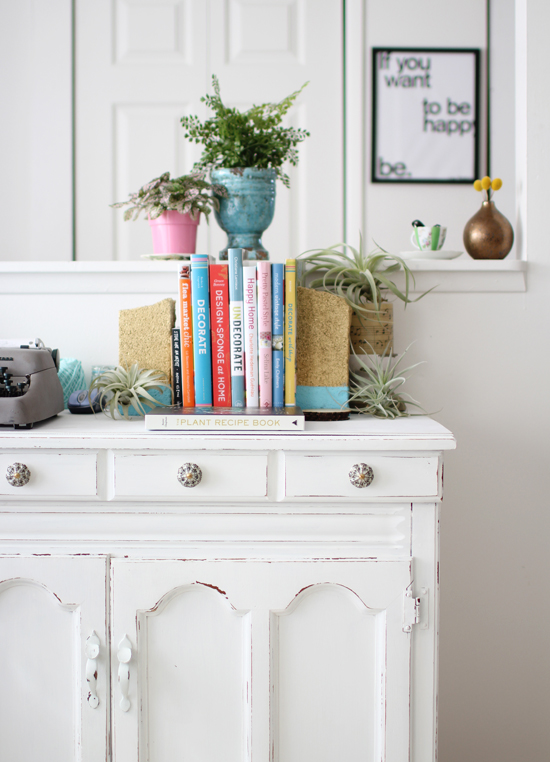 Also, if you like that new print in our entryway, you can get it from this lovely Etsy shop. It says, "If you want to be happy, be." (a quote from Leo Tolstoy).
I hope you enjoyed this book review! I totally recommend getting a copy of The Plant Recipe Book--maybe as a Mother's Day gift? It's available as of today on Amazon.