There's a combination that I can't get enough of right now, whether it's in the office, the bedroom, or the kitchen. But especially in the kitchen. Take a look at these inspiration photos. Can you guess what it is?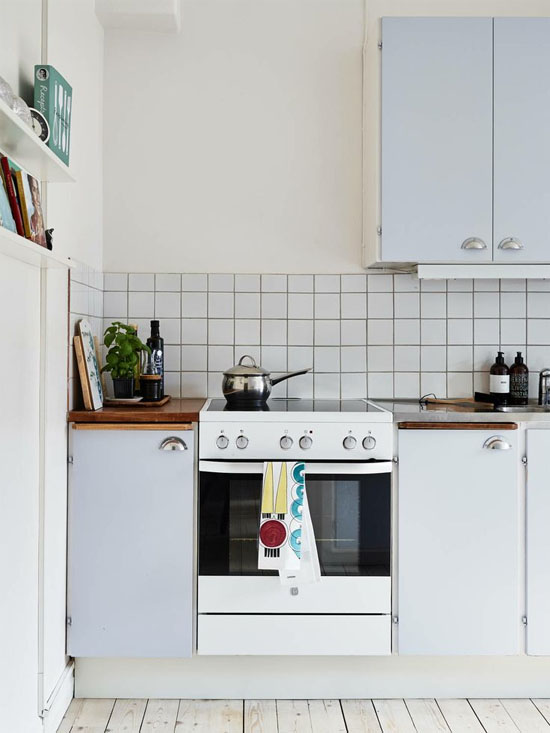 Yep, painted white furniture + cup pulls (also known as bin pulls). So good! Oh, and that walk-in closet is dreeeaaamy, isn't it? It's decorated by Jillian Harris, who I just love.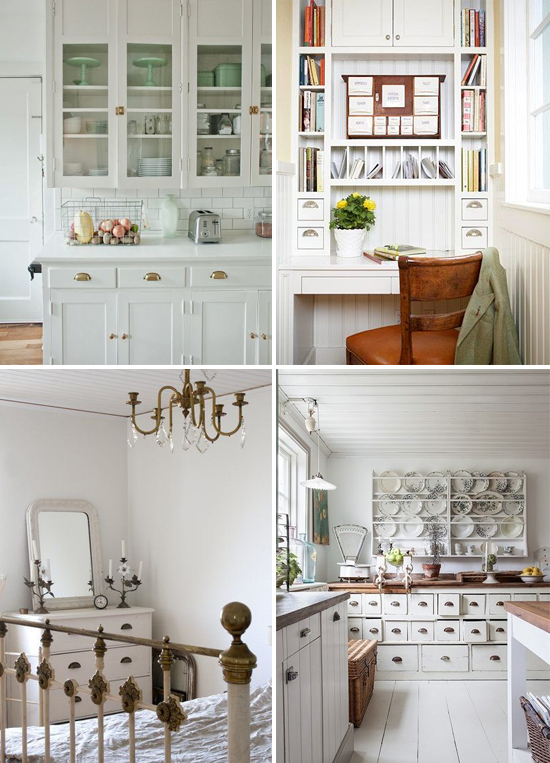 More inspiration! All those little drawers in the kitchen on the right are so pretty. Maybe not the most practical, but I love how they look.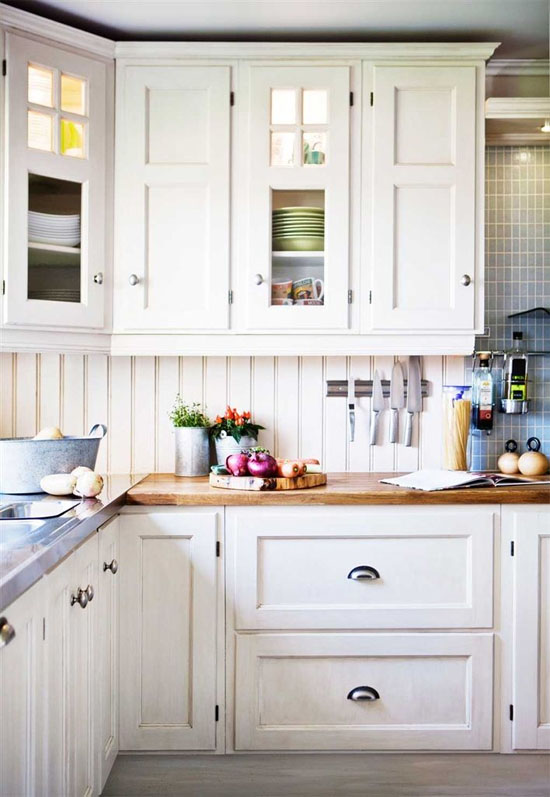 And if you really want to get me excited, add a butcher block top.
Here are some shopping sources so we can all "get the look." You can also buy cup pulls from just about any hardware store if you'd like to update the furniture you already own!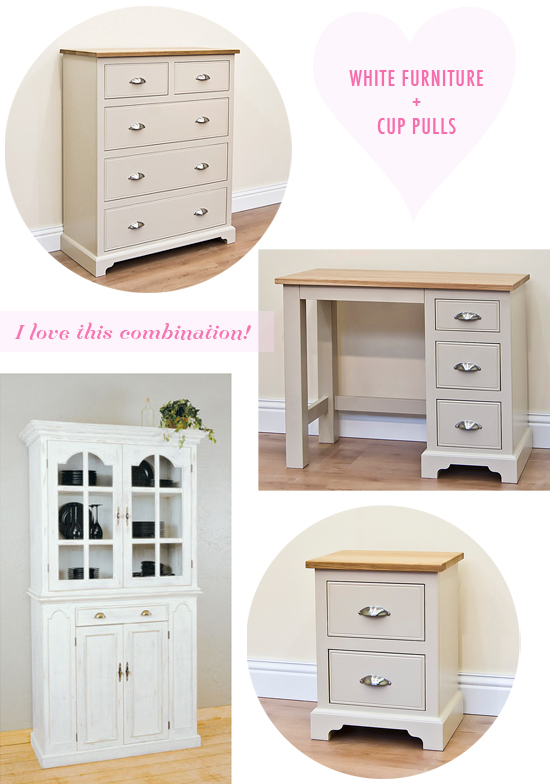 1. Dresser / 2. Desk / 3. Hutch / 4. Bedside table
What combination have you been obsessing over lately??
This post was written in partnership with Fortune Woods.