Yesterday, I was going through some of my favorite blogs when I came across a post on Patchwork Harmony, featuring Norwegian blogger Ingrid Aune Westrum's beautiful house. I recognized some of the rooms from Pinterest and I knew I had to see more, so I clicked over to Ingrid's blog, Fjeldborg. Oh my goodness, her house is amazing! So full of color and whimsical details. I love it, and I think you will too. Sometimes I find a photo I adore on Pinterest, but then I see it so many times I don't notice it anymore. Does that happen to you? It does to me all the time...but if I come across the context of that photo (like this darling house), I might just fall in love all over again!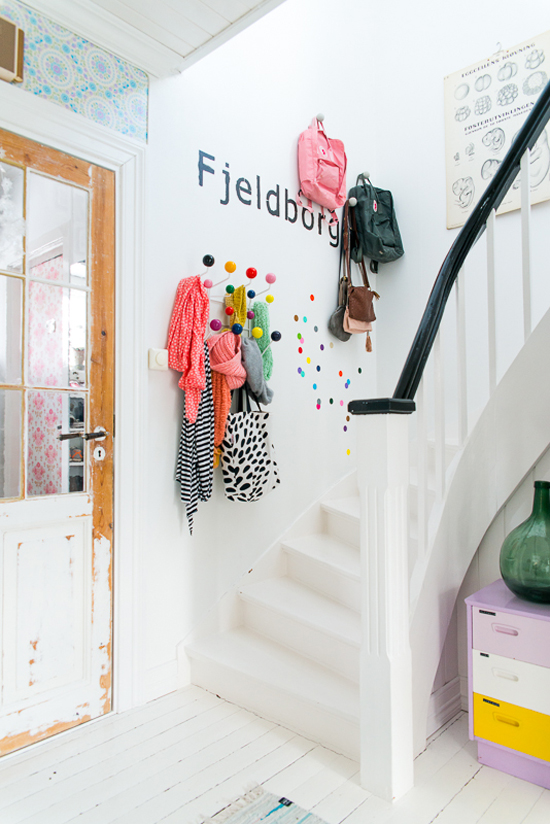 Ingrid's house has white floorboards and white walls throughout it...it makes the space seem so airy and bright, and is the perfect backdrop for all the splashes of cheerful color!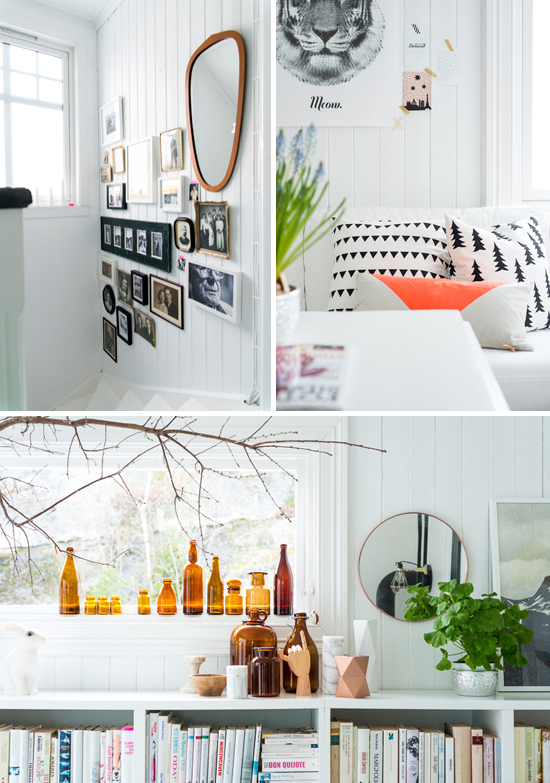 I love all these graphic black & white pillows, but especially the one with the trees.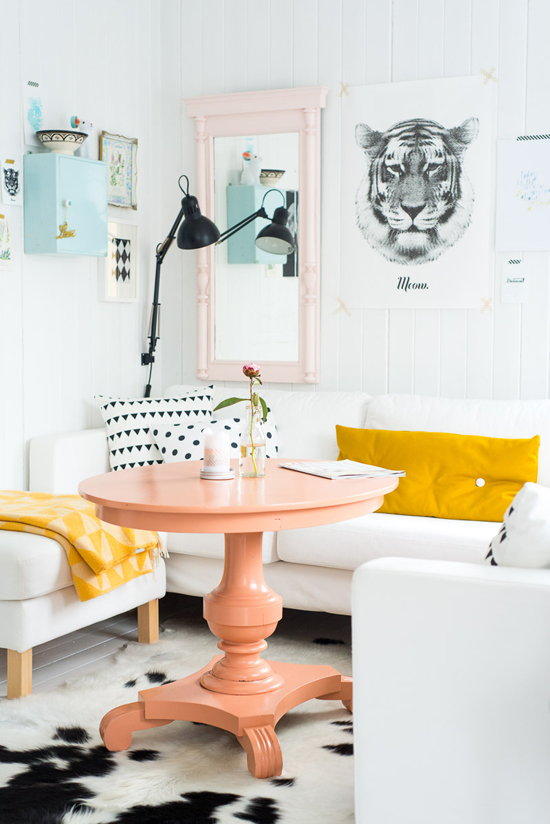 I'd seen the photo above and the dining room below on Pinterest...perhaps you have too. But aren't they even lovelier now that you see the rest of the home they belong in--and know that they are from a real person's house, not just photos from a catalog??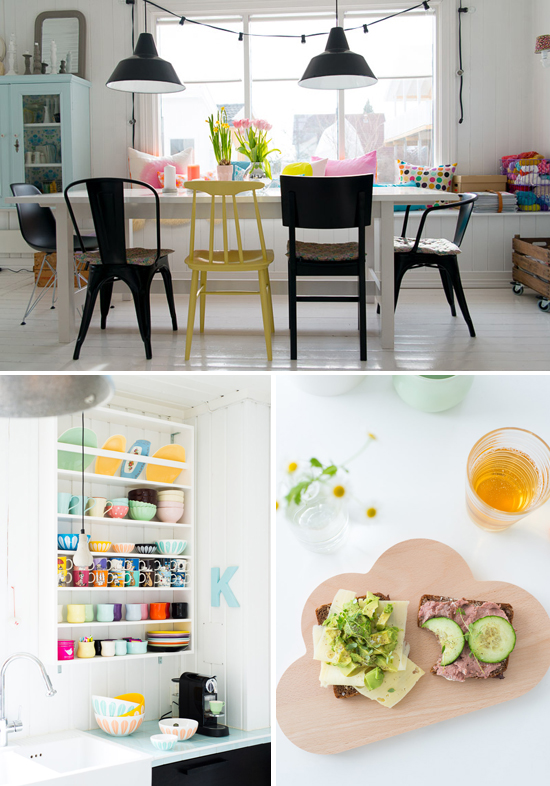 A cloud shaped cutting board! So cute.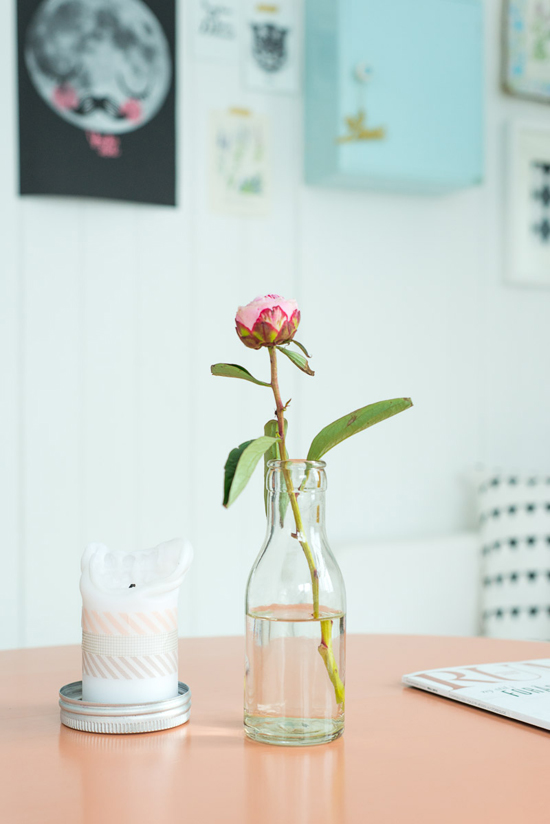 Sometimes the simplest ideas are the best. I really like how Ingrid wrapped this candle with washi tape, and set it on a simple jar lid.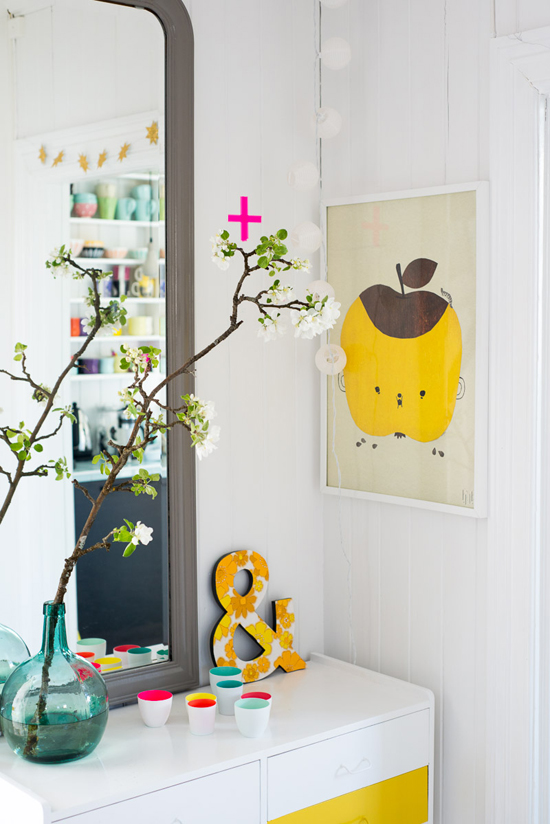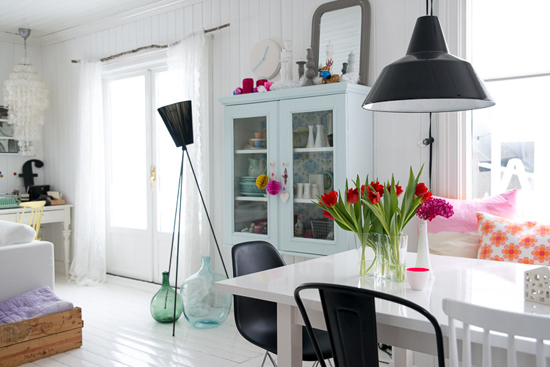 Long branches as curtain rods--I love this idea!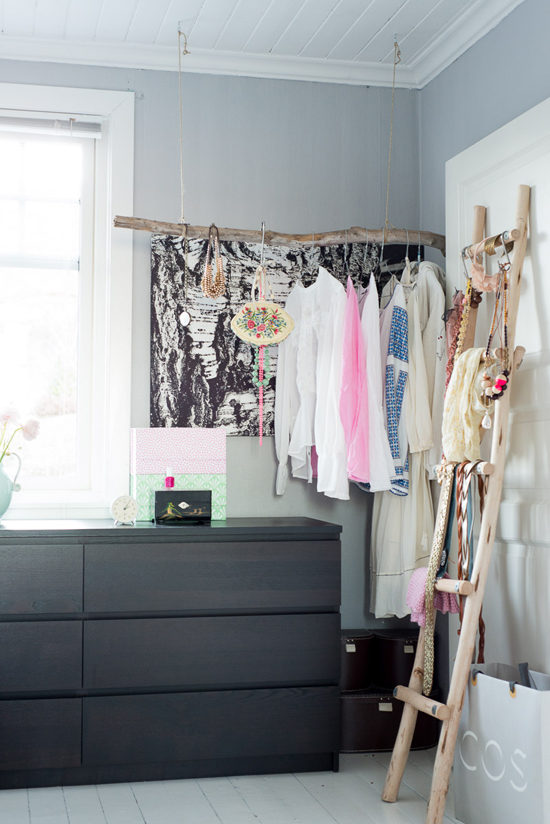 There is also a driftwood branch in the bedroom, used as an exposed closet...and what a pretty one!
All images via Fjeldborg