Last week, sfgirlbybay (one of my favorite blogs) did a post on Australian photographer Tara Pearce. I absolutely fell in love with her work, so I dug through her portfolio and picked out some of my favorites to share with you guys. Get ready to swoon.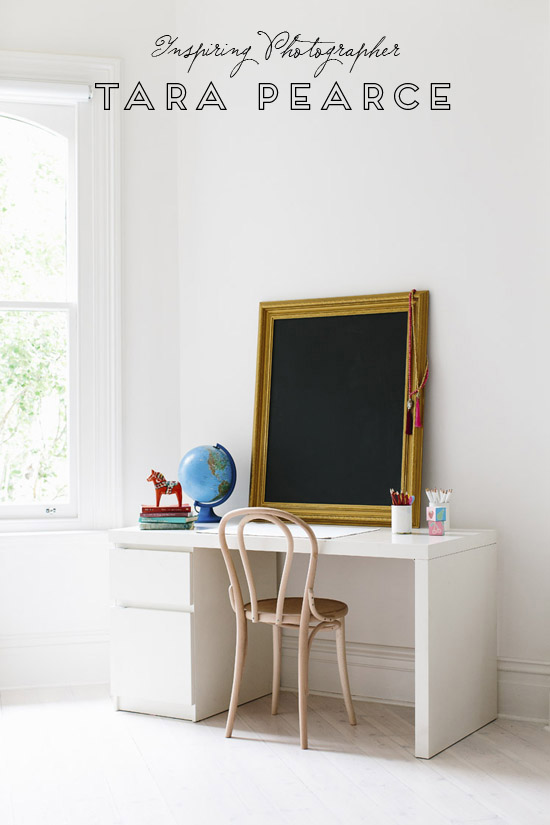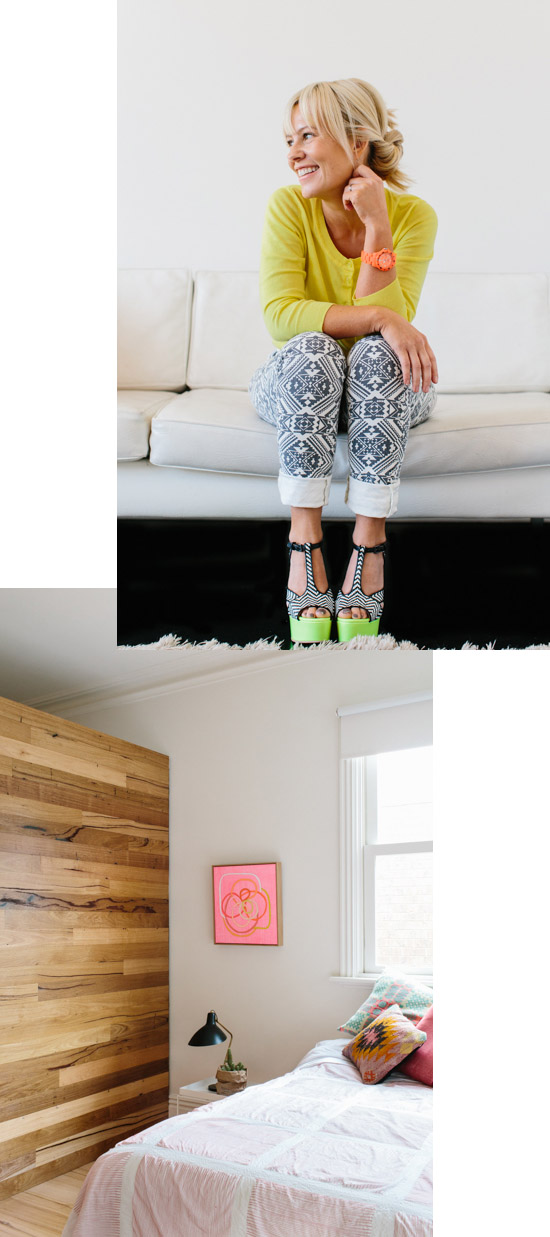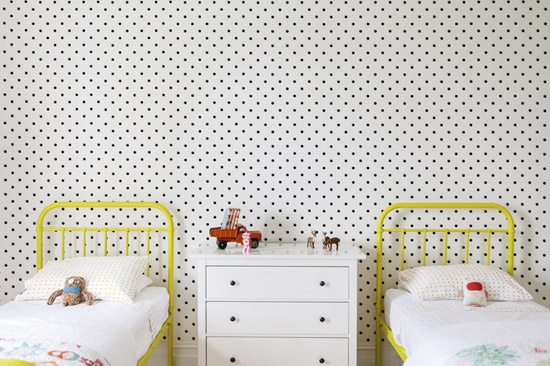 I absolutely adore this polka dot wall, from food stylist Mish Lilley's colorful home.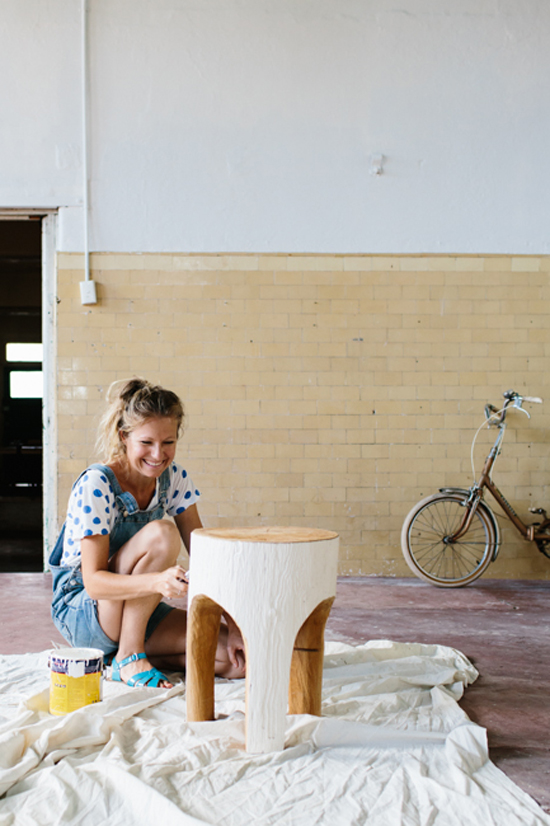 I've seen a lot of stump tables (and really want to make my own). I like how this one has cutout legs and has been painted white on the outside. Fresh and cute! The girl is pretty cute too, in her overalls and saltwater sandals.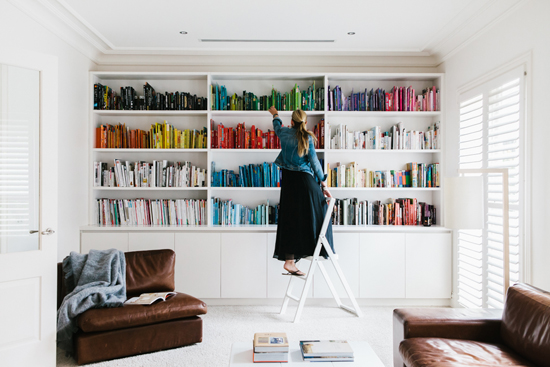 If you have a lot of books and want them to look organized and pretty, try arranging them by color.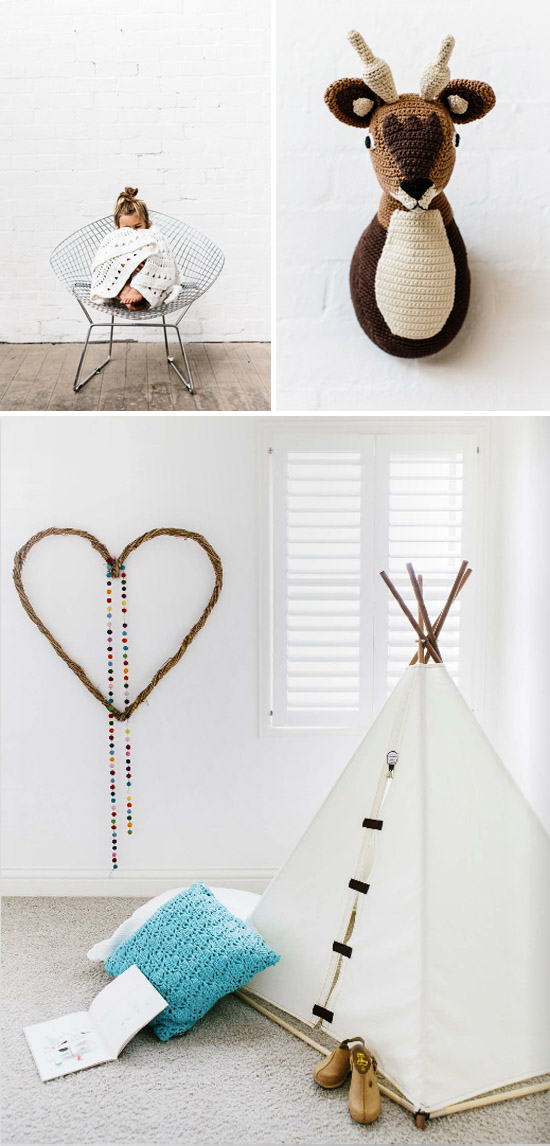 I love teepees in kid's rooms! That crocheted deer head is super adorable too.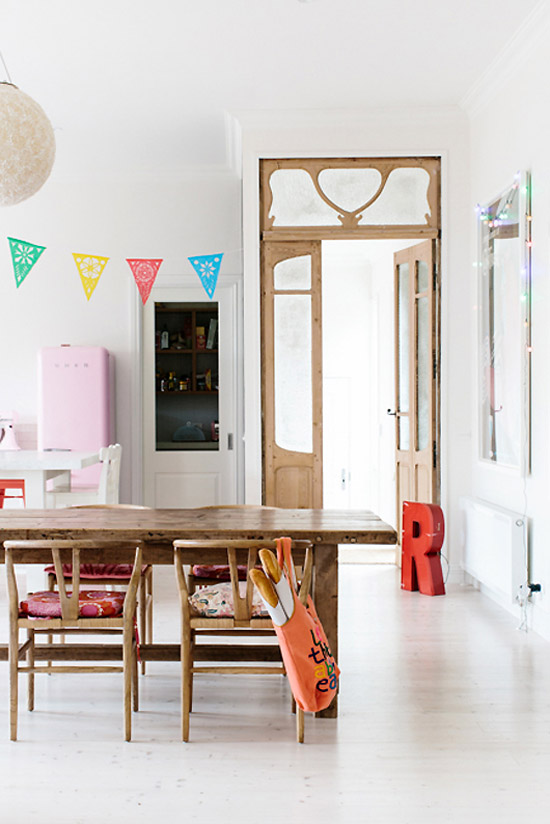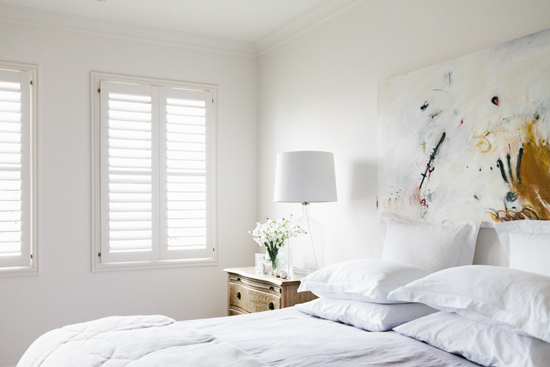 All photos by Tara Pearce.
I also looked up Tara's own house, and it's pretty great (as you'd expect). Here are a few photos of it--see the full tour over at The Design Files.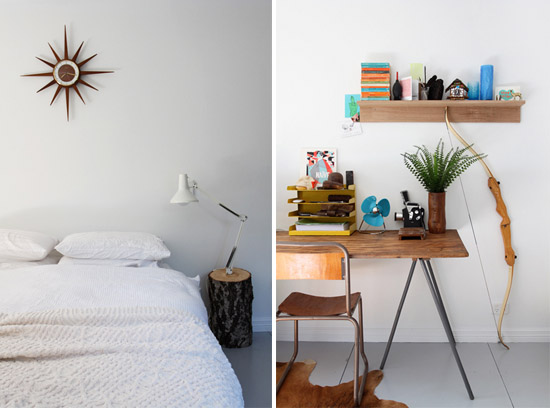 See? A stump side table! They're everywhere, people. And they're so cute.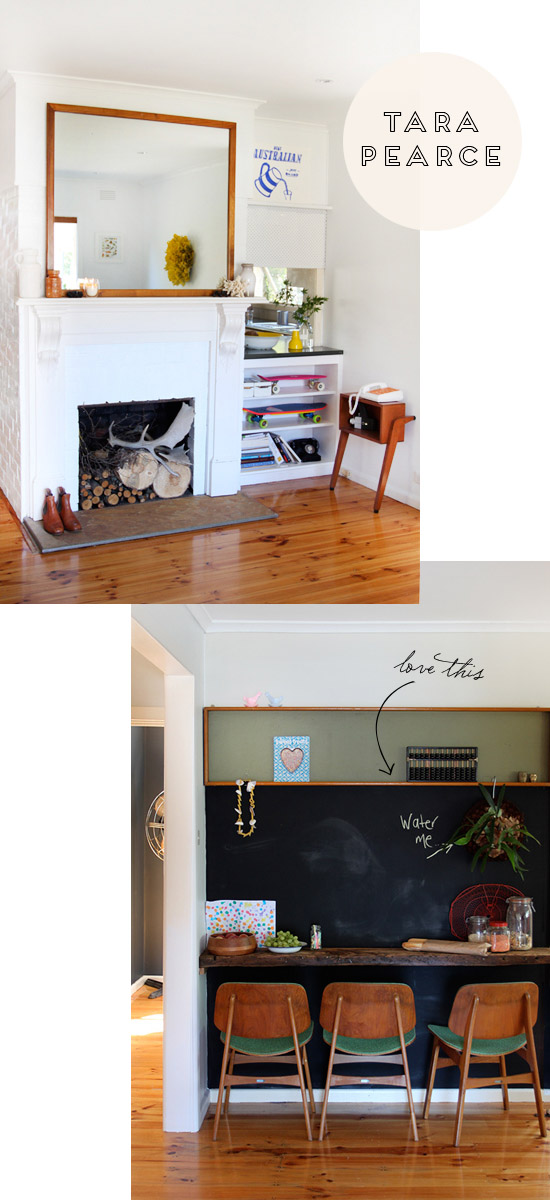 I really love that "water me" reminder on the chalkboard wall. I need that! Isn't her house lovely?
Do you guys read photographer's blogs? If so, do you have a favorite photographer? Please share their name with me--I love to find  inspiring and creative people!