This week I've talked about all kinds of things except interiors--caramel apples, boot shopping, free fonts, and an inspiring book...I hope you guys don't mind! That's the nice thing about having a blog that is all my own--I can talk about whatever I'm inspired by at the moment, so I don't get bored. But you know I could never go a entire week without talking about interiors...so when I saw Ashley Rose's darling townhouse featured on The Everygirl, I knew that's what I wanted to post today! Ashley runs one of my favorite blogs, Sugar & Cloth. If you don't read it yet, you're missing out--Ashley is super creative and hilarious, and her DIY projects are pure genius. I've seen lots of snippets of her house through following her blog and her Instagram, but seeing the whole house tour at once, I was blown away. Her place is gorgeous! Best of all, so many ideas in her home are totally budget-friendly and doable (like her stump table, which I recently posted here).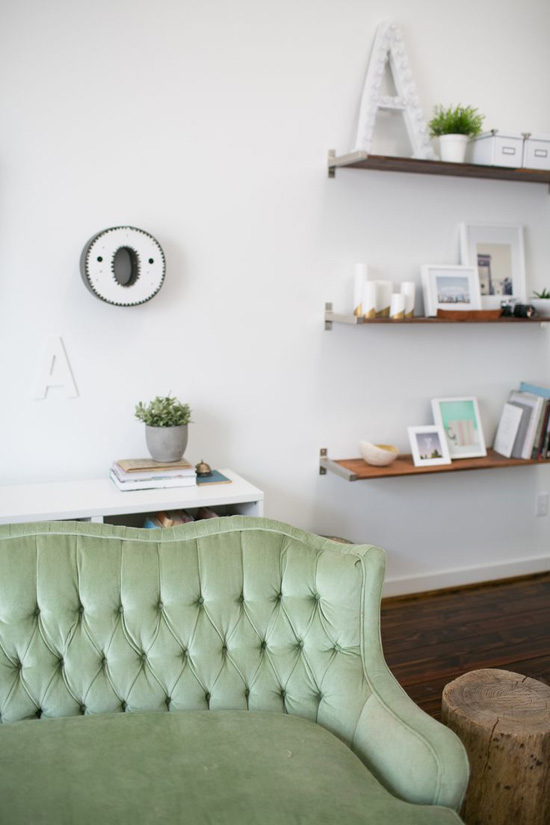 I love, love, love that green tufted sofa. Its the perfect complement to the more clean-lined grey sofa across from it.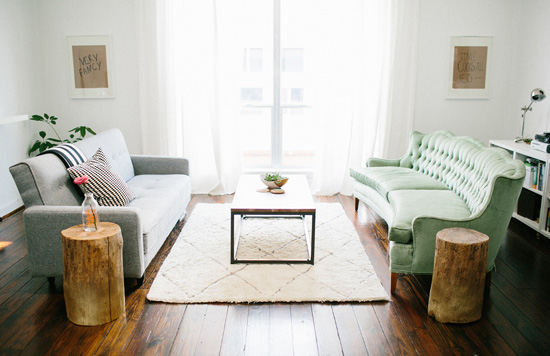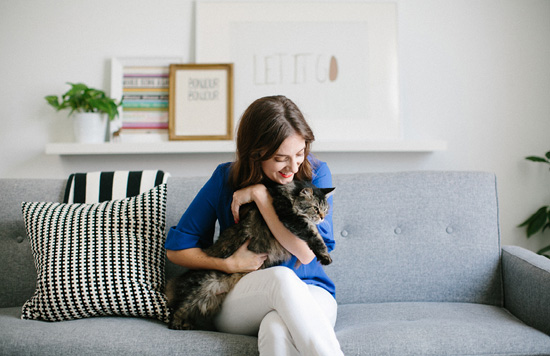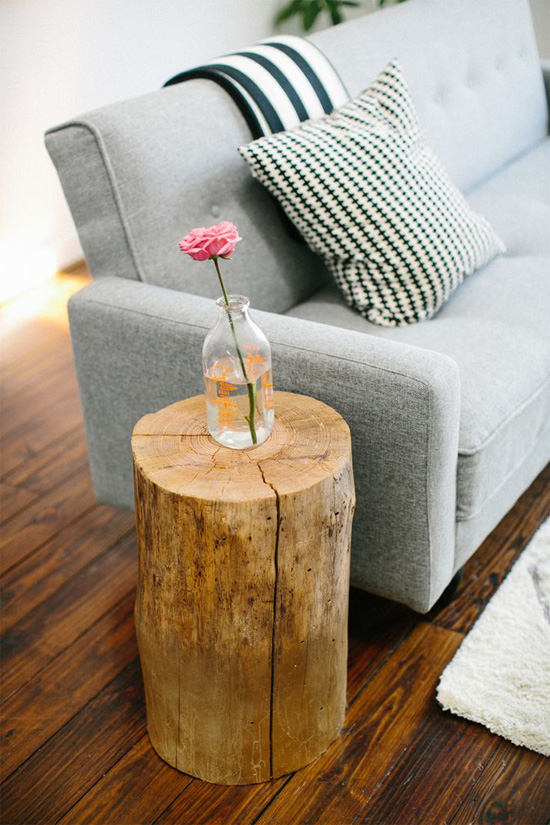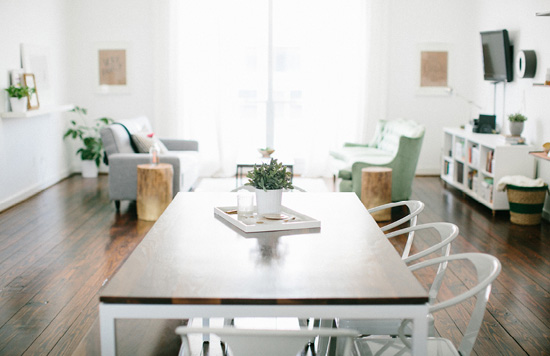 Those wood floors are pretty lovely too! And all that natural light.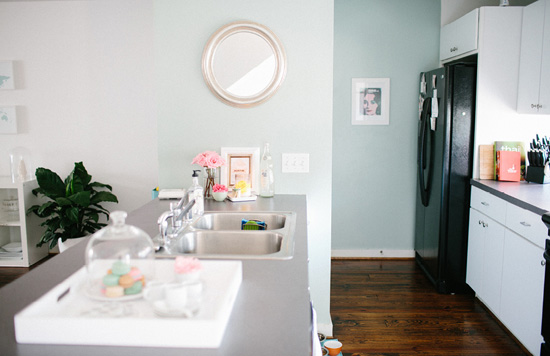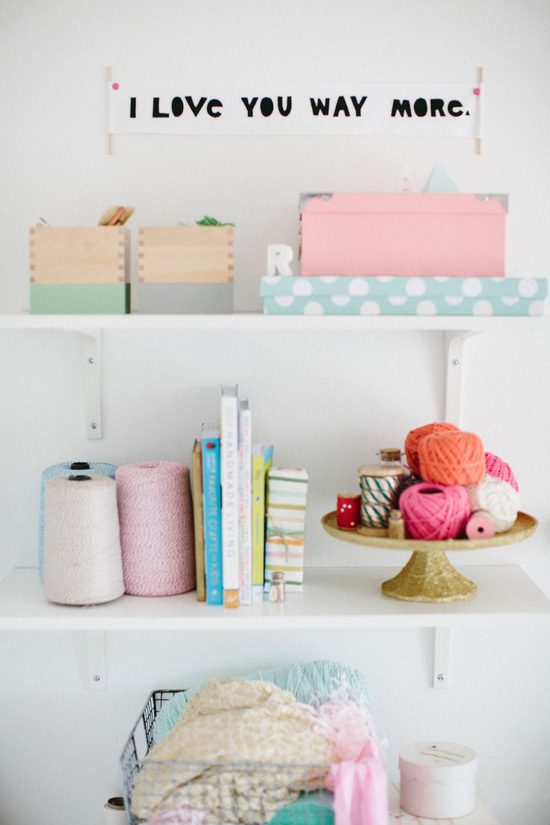 I love Ashley's craft storage, especially the yarn and ribbons stacked atop a cake stand! See more repurposed cake stands here.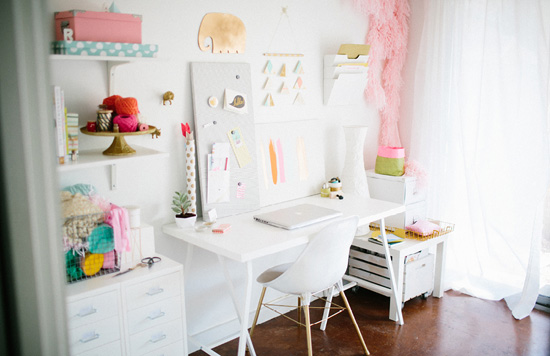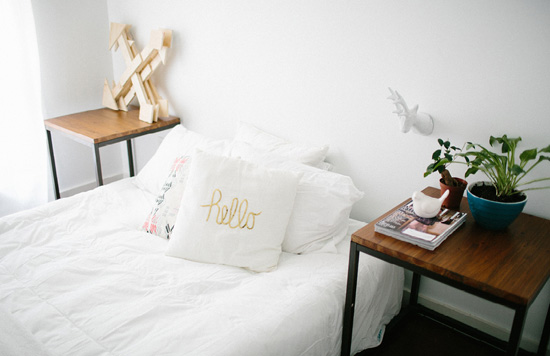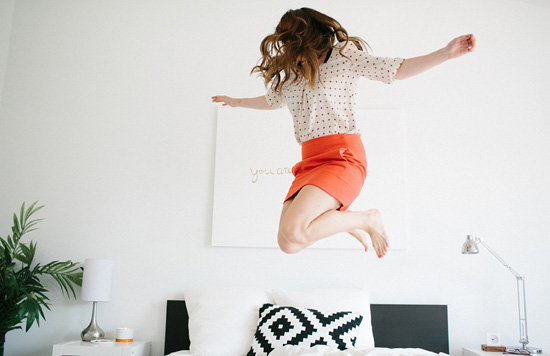 SO cute, right?? I think Ashley is such an inspiration. You have to head over to The Everygirl to see the whole house tour, and read their interview with her!
Photography by Kimberly Chau.
Happy weekend, y'all! It's our last weekend in Seattle before the big trip, so I'll be busy getting things squared away here. What about you? What will you be doing??