This post contains some affiliate links, and I was sent some products to review. All opinions are my own.
Ok, here's the last gift guide I put together this year (and one of my favorites)...stocking stuffers! Good things come in small, cute packages. All of these are totally affordable, but are still items that they'll actually be excited to receive--not just cheap throwaways.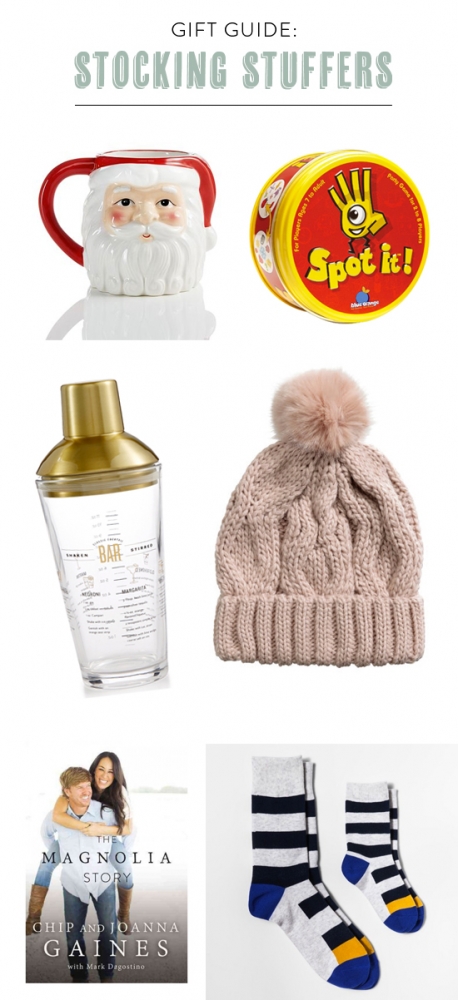 1. Santa mug - Fun and festive. Fill it with hot cocoa and marshmallows or a gift card to their favorite coffeeshop.
2. Card game - Spot It is one of our favorites. Other good ones: Monopoly Deal, Fluxx, and No Thanks.
3. Cocktail shaker - This one is beautiful, plus it has recipes for classic cocktails on the side.
4. Pom pom beanie - In millennial pink, the year's trendiest color.
5. A book they've been wanting to read - Just make sure it'll fit in their stocking.
6. Father & son socks - They're the best of pairs, and now they have matching socks to prove it! Too cute.
Happy Friday, everyone! I hope you've enjoyed these gift guides and maybe found some ideas for the people on your list. I'll be back to regular blog posts next week! :)