Happy March! I'm super ready for spring, for multiple reasons: sunny weather, longer days, flowers blooming, and (hopefully!) more houses on the real estate market. So I decided it was time I updated my mantel for spring, because as the  old saying goes: "If you decorate for it, it will come." Or something like that. Since I joined the Michaels Makers program, I've been really impressed with their selection of seasonal decor, so I went to my local Michaels and picked out some fresh new pieces for spring. I also grabbed some faux flowers from their new Floral Market to make the house feel more springy. I actually prefer fresh flowers, but they die so quickly...so it's nice to have faux flowers as well. That way, you always have some cheery blooms in the house!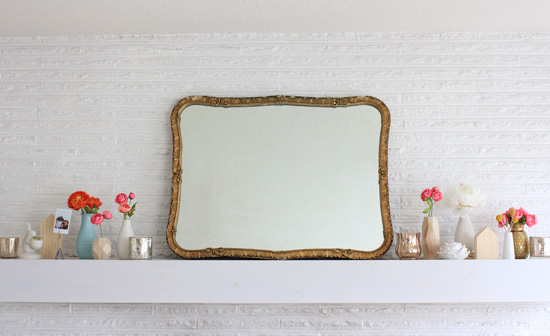 I grabbed some rancunculus in various bright colors and trimmed their stems down to fit in the vases I picked out. I also got a lovely white peony, but it's kind of hiding against the white brick! I might need to move it somewhere else.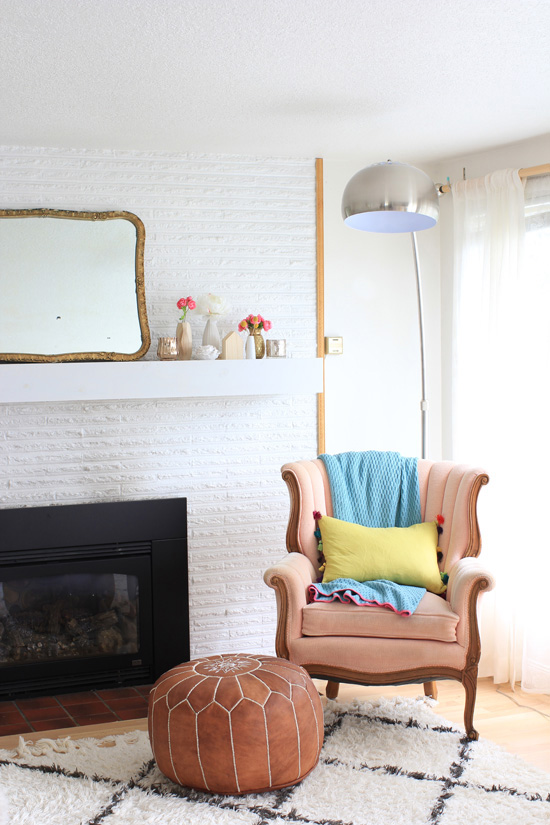 As you can see, we also moved the floor lamp and the leather pouf from Ben's office into the living room. We didn't really need two lamps for his desk, anyways.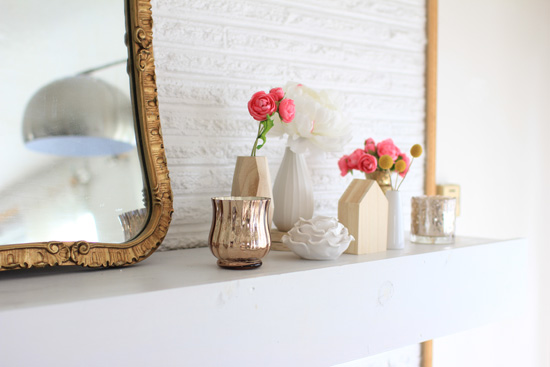 I also got a mix of decorative pieces from Michaels, including some beautiful mercury glass votive holders and some geometric wood taper holders (which I used as vases since after all, faux flowers don't need water!).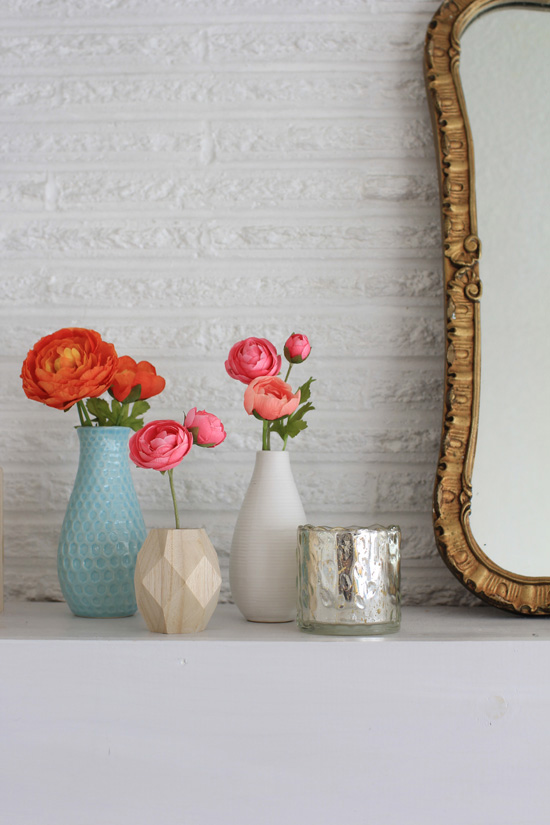 I'm so glad I finally packed away all of our winter mantel decor, which had been up since before Thanksgiving. Yikes, this update was way overdue!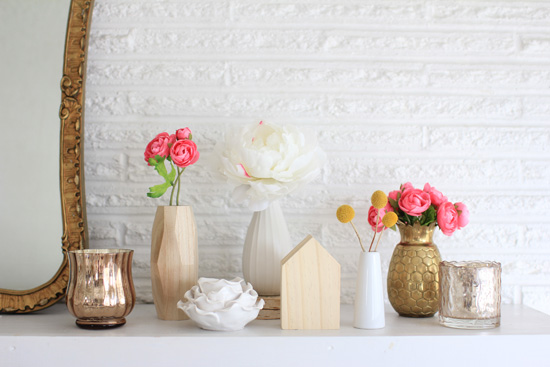 Simply swapping out a few decor pieces made our living room look totally fresh and ready for the new season! Want more ideas to springify your house? Check out these fun projects on Michaels.com or the other 49 Makers' ideas on The Glue String.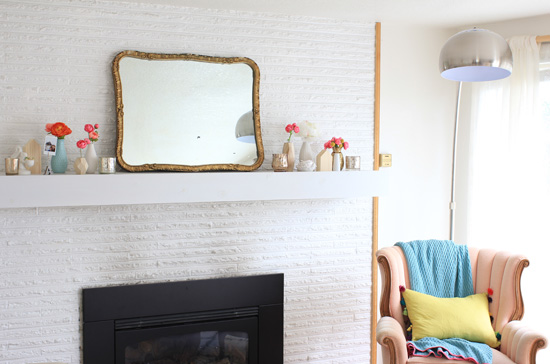 Have you updated your house for spring yet? I'm not doing much this year. Since we're looking for a new house to buy, I'm not very motivated to make any changes to this house, since we may not be here too much longer! But I felt like redecorating the mantel was the least I could do...super quick and easy, but still impactful.
Thanks to Michaels for partnering with me on this post. Psst: they are currently giving away a trip to this year's Makers Summit--get the details and enter here!