Do you guys follow Joy Prouty of Wildflowers Photography? If so, I'm sure you saw the grand adventure that she and her family recently took, traveling all over the country in their 1950 Spartanette trailer. I was really inspired by the first post Joy wrote about their plan to sell their house in California, simplify their belongings, and roadtrip around the US, visiting national parks, experiencing new things, and spending lots of quality time together as a family. Her words really resonated with me: for the last few years, we have felt so tied down by the high cost of living, never having any money in savings, working so hard and never being able to enjoy the downtime because we are so tired and, just simply, being sick of always feeling overwhelmed and busy.  and we also realized how tied down we are here by all our stuff!  stuff that accumulates for years and before you know it you have piles in every corner and don't even know what's there!  we are ready to live our happy life!  Those sentiments echo the way that Ben and I have been feeling lately--so of course, I followed the Prouty's journey eagerly. When I saw these beautiful photos by Simply Rosie (from when they were in Montana), I immediately asked if I could share them here!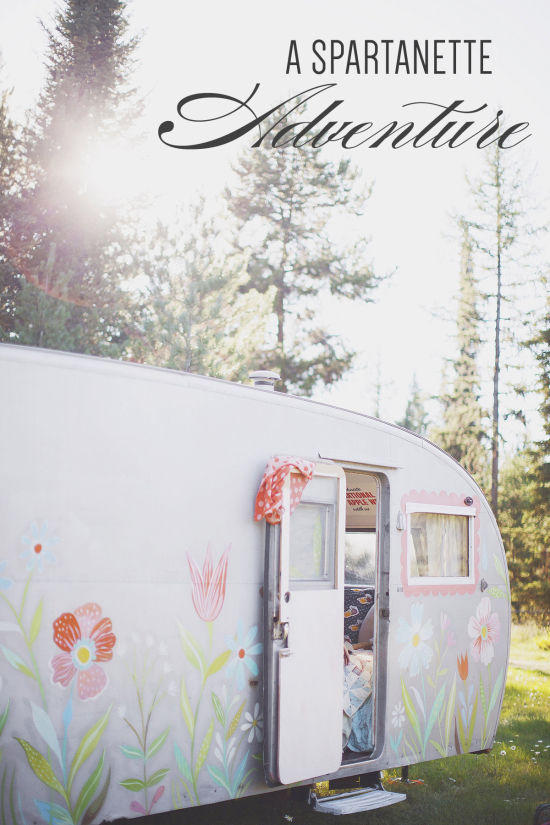 I adore the exterior of their trailer, which was hand-painted by Katie Daisy. So cute! I bet it brought cheer everywhere they traveled.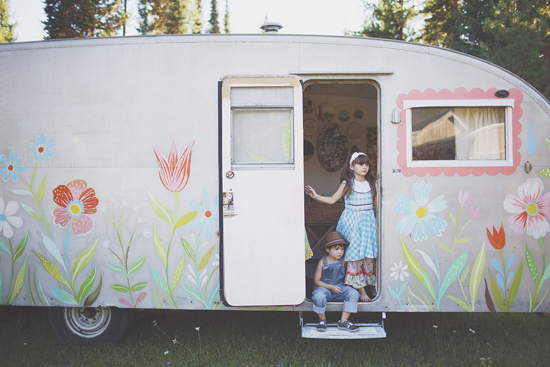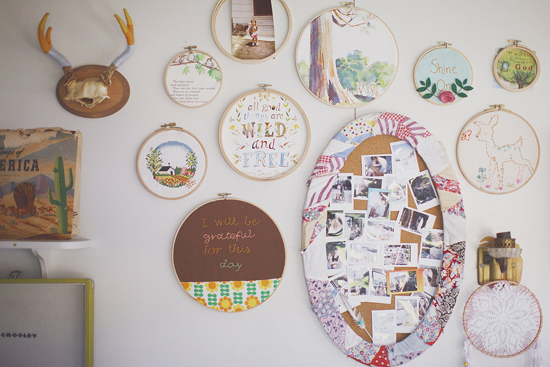 Artwork in embroidery hoops and yarn-bombed antlers made the walls cozy and homey.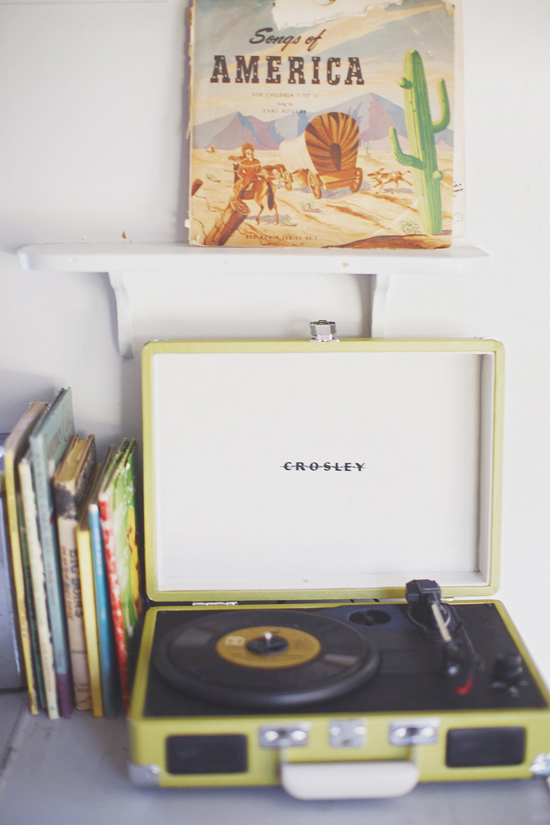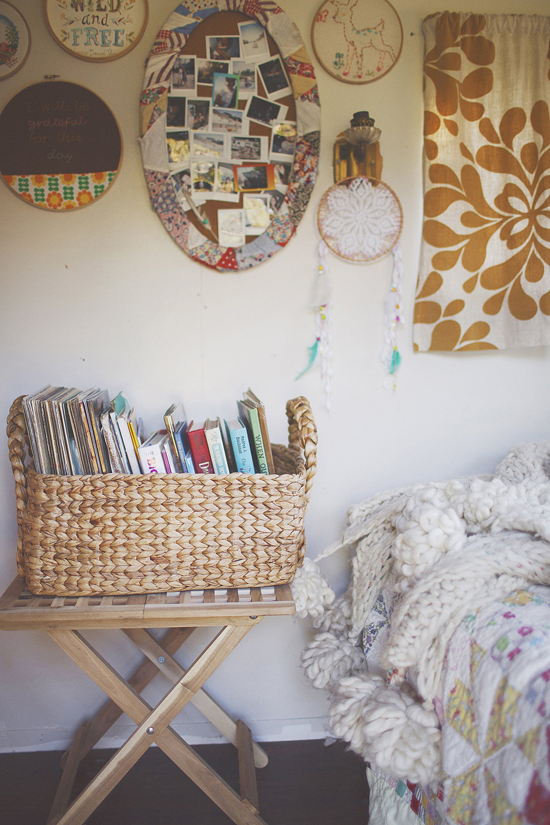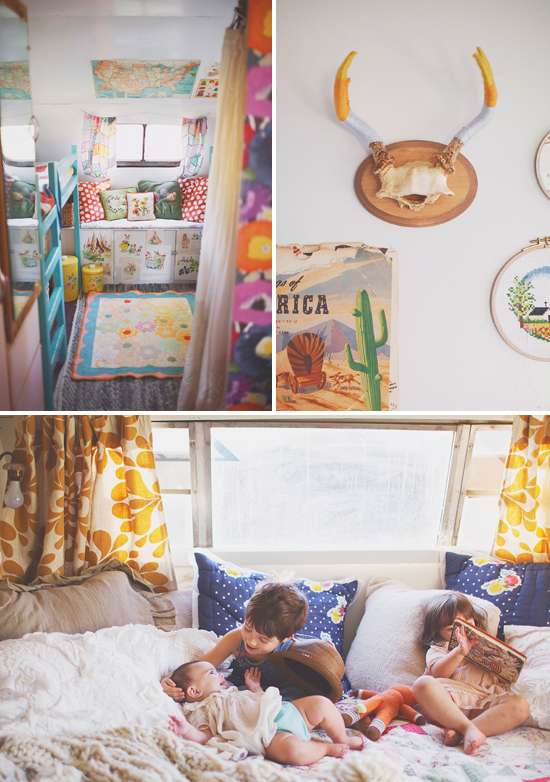 Aren't those kids adorable? I imagine they had some really good times in that trailer and made some great memories.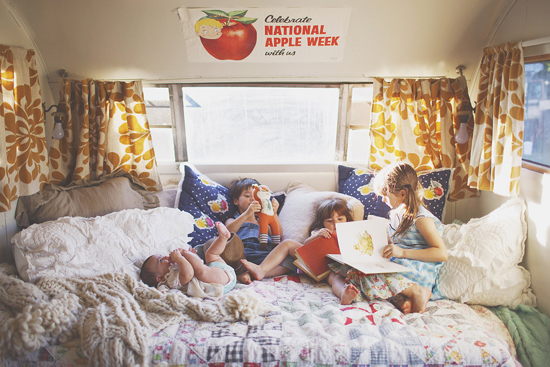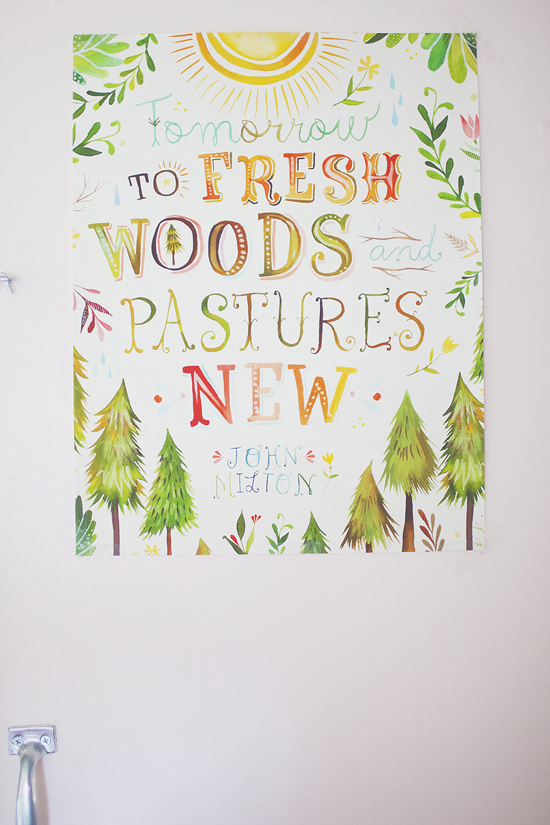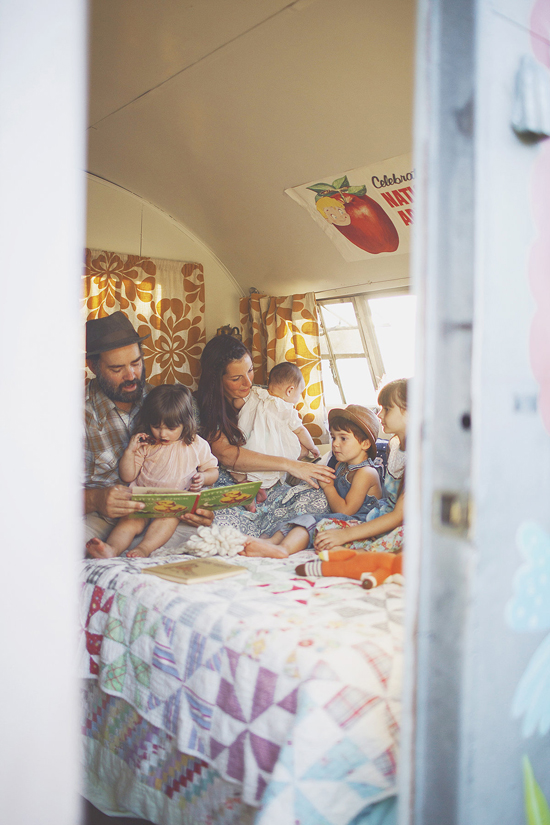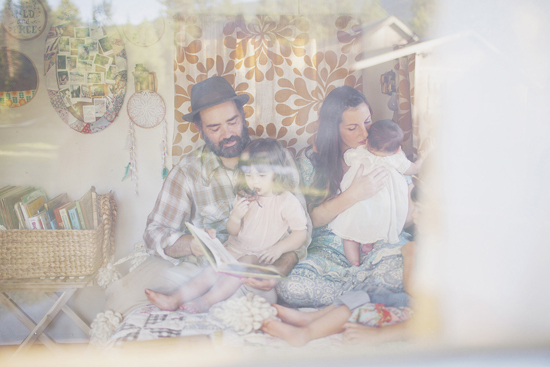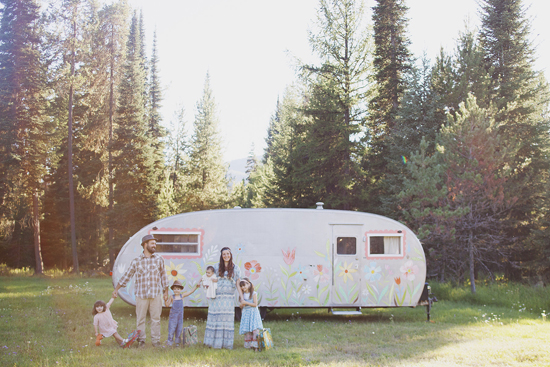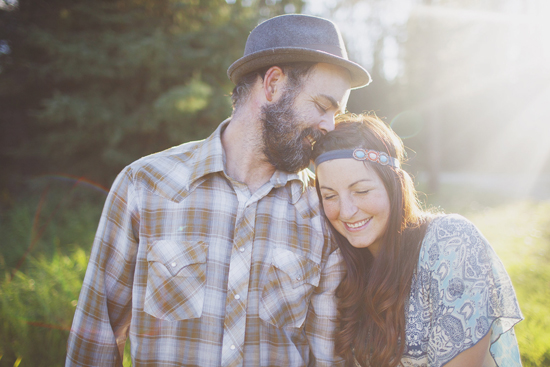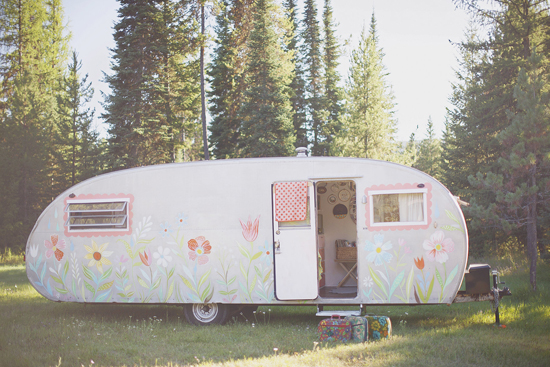 So sweet! The Proutys recently settled down and bought a farmhouse in Bellingham, WA, which is about an hour and a half north of where I live in Seattle (and a place that Ben and I have often considered moving to ourselves). So I'm still following their adventure, perhaps even more eagerly! I love the idea of moving to a little house on the outskirts of town, with acreage, fruit trees, and a big workshop for Ben. I even wrote a post about how I think I'm meant for the country life here. Who knows?
Do you think an adventure like this sounds fun? Or crazy and exhausting? One way or the other, I bet they have some great stories to tell!
If you don't already, you should follow both Joy and Rosie on Instagram--they have two of my favorite feeds. I've also featured Rosie's photography on the blog here, here, here, and here!